Action movies have always been the cinematic adrenaline shot we often seek to escape the monotony of everyday life. Whether it's the high-speed car chases weaving through bustling city streets, the pulse-pounding martial arts duels, or heart-stopping stunts from skyscraper heights, action films offer viewers a taste of the exhilarating and the impossible. It's no surprise that they rank amongst the most popular genres for movie buffs. From action comedies that tickle our funny bones amidst the chaos and animated escapades that cater to the child in all of us to gripping action adventures that transport us to uncharted territories – action films come in various flavors, and each has its charm.
Peacock, with its extensive and diverse catalog, offers a variety of action-packed delights ready to be streamed. This list will dive into the best action movies available on Peacock, ensuring there's something for every type of action aficionado. Prepare for a cinematic journey that promises edge-of-the-seat moments and unbridled entertainment.
10. Why Don't You Play in Hell? (2013)
'Why Don't You Play in Hell?' is a captivating action-comedy film hailing from Japan, masterfully directed and scored by Sion Sono. The narrative revolves around a quirky group known as The Fuck Bombers and their ambitious mission to create the greatest movie ever made amidst a tumultuous gang war. The cast includes talents such as Jun Kunimura, Shinichi Tsutsumi, Fumi Nikaidō, Tak Sakaguchi, Tomochika, Hiroki Hasegawa, and Gen Hoshino.
A delightful concoction of absurd comedy and riveting action sequences, the film satirizes the audacious nature of indie filmmaking. Given its eccentric premise and masterful execution, this movie earns its place on this list for encapsulating the essence of daring creativity and pure cinematic exuberance. You can watch the movie here.
9. War of the Arrows (2011)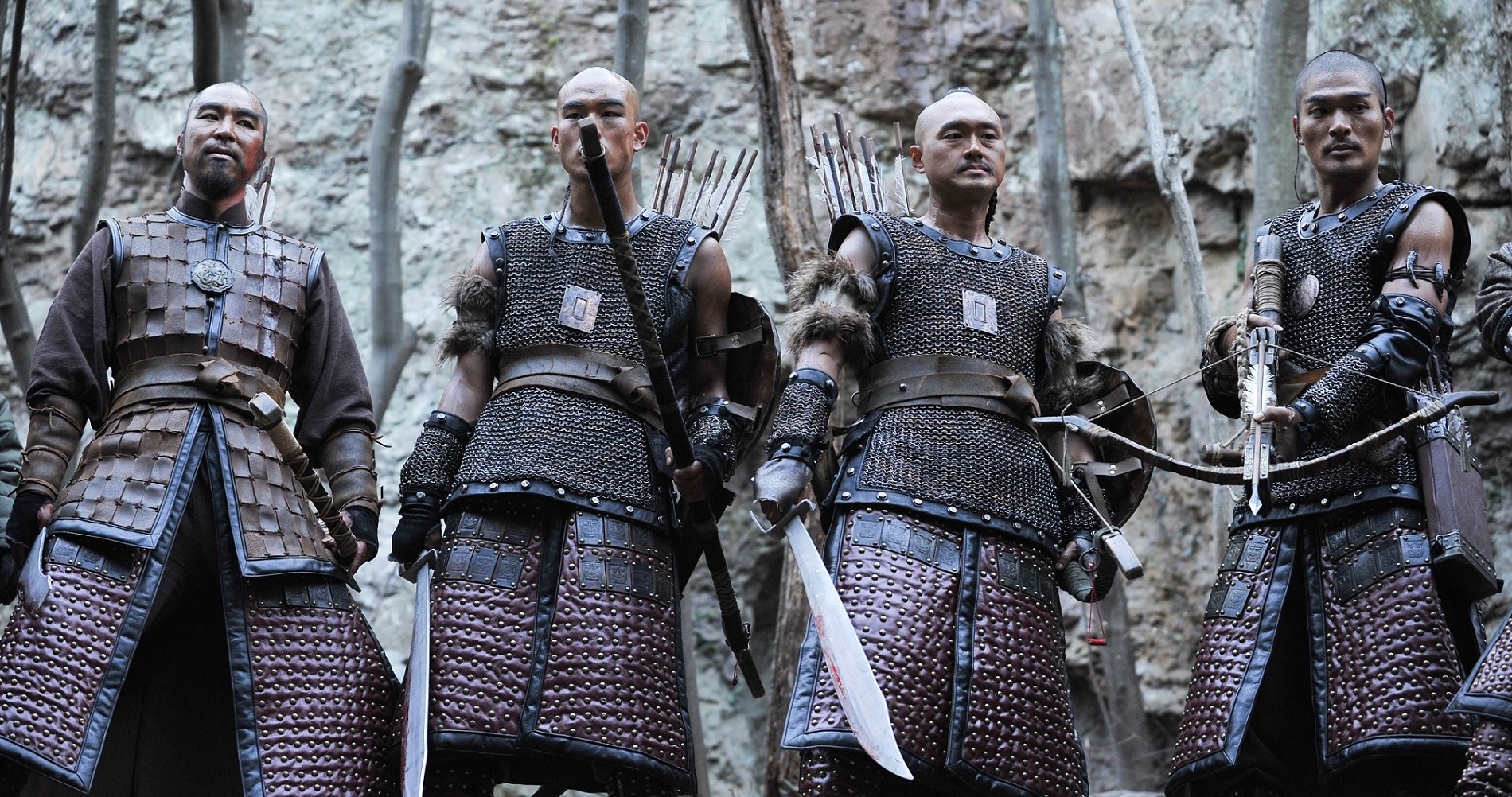 'War of the Arrows,' alternatively titled 'Arrow: The Ultimate Weapon,' is a compelling period action film directed by Kim Han-min. Set against the backdrop of the Second Manchu invasion of Korea, the story follows Nam-yi, an exceptional archer, on his relentless quest to save his sister Ja-in from the clutches of Qing-Prince Dorgon's rule. The tale of revenge, loyalty, and exceptional archery skills is beautifully portrayed by actors Park Hae-il, Ryu Seung-ryong, and Moon Chae-won, amongst others. Honoring the list with its mesmerizing action sequences and a heart-wrenching story, 'War of Arrows' offers a gripping narrative on the resilience of the human spirit amidst adversities and the indomitable bond of family. You may watch the film here.
8. Unstoppable (2018)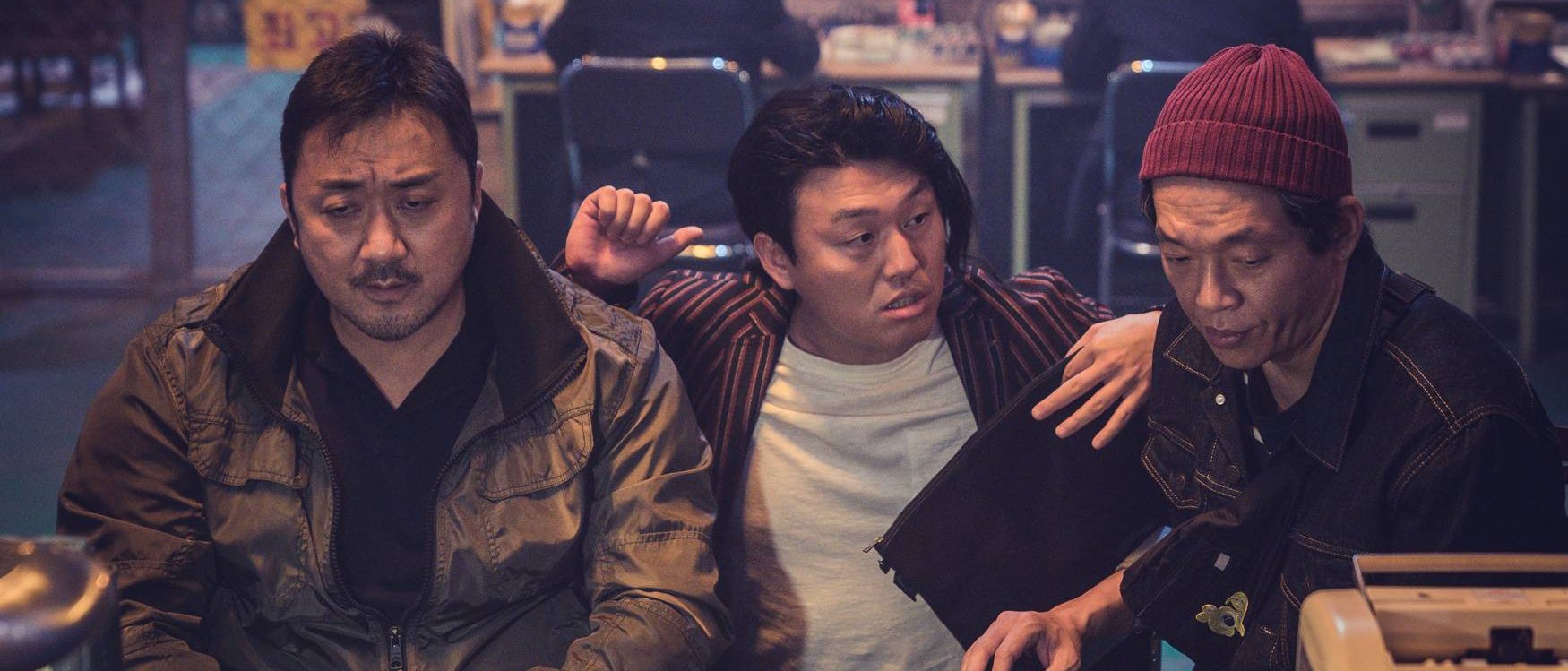 Starring Ma Dong-seok, aka Don Lee, Song Ji-hyo, and Kim Sung-oh, 'Unstoppable' is directed by Kim Min-ho. An action-packed thriller, it deals with Dong-Chul (Lee), a seafood distributor who lives with his wife, who is kidnapped by a human trafficker after finding her attractive. A bag full of cash is left behind to show how Dong-Chul's wife has thus been bought from him. But what the kidnapper doesn't know is that before becoming a seafood distributor, Dong-Chul was a fighter/gangster who gave up his former life to spend the rest of his with his wife. Now, with her missing, he will have to resort to his old ways to find her, and those responsible shall receive his justice. If you have a taste in hardcore action, this one is a great watch. You can watch it here.
7. Get the Gringo (2012)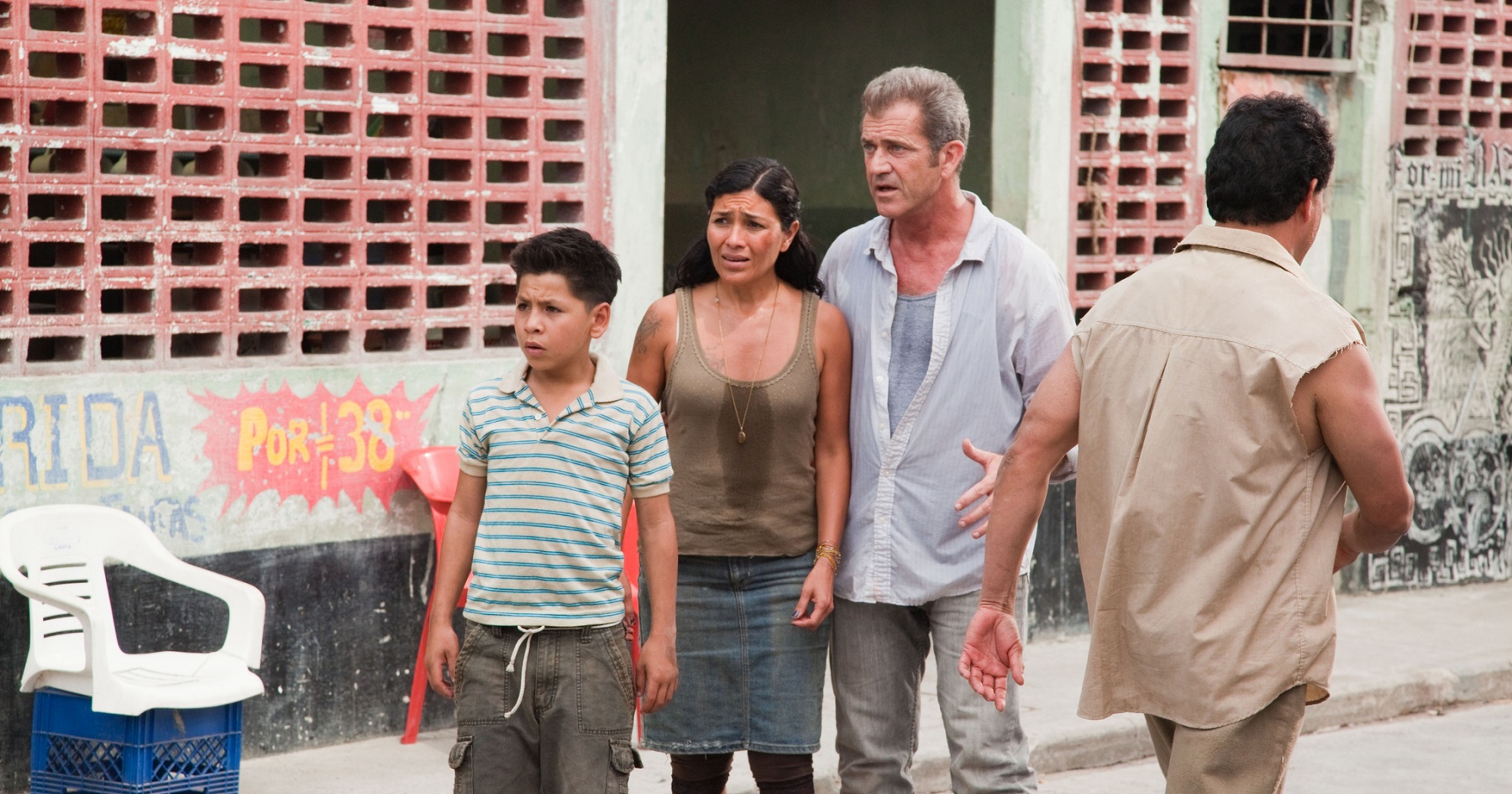 Starring the illustrious Mel Gibson, who also played a part in producing and co-writing the film, 'Get the Gringo' is an action-packed journey into the notorious El Pueblito prison. When a getaway driver, known as The Gringo, crashes at the Mexican border with over $2 million concealed in his car, he's thrown into this treacherous world. As the sole American in this den of criminals, he's forced to ally with a street-smart 10-year-old boy to navigate the dangers.
Directed by Adrian Grunberg, the talented cast comprises Mel Gibson as Richard 'The Gringo' Johnson, Kevin Balmore Hernandez as Kid, Dolores Heredia, Daniel Giménez Cacho, Jesús Ochoa, and Roberto Sosa. This gritty and intense film delves into survival instincts and unlikely alliances, making it a must-watch for fans of prison dramas and action thrillers. You can check out the film here.
6. 7 Boxes (2012)
'7 Boxes' is a Paraguayan action-thriller directed by the talented duo Juan Carlos Maneglia and Tana Schémbori. Set in Asunción in 2005, the story revolves around Victor, a 17-year-old pushcart porter who's dreamily envisioning a future of fame. A challenging day at work leads him to accept a peculiar job: transporting seven boxes without knowing their contents. His reward? Half of a torn $100 bill, with a promise of the other half once done.
Joined by the vibrant Liz, he faces unexpected obstacles, including theft, a lost phone, the police, and competitors eager to transport the mysterious boxes for next to nothing. Featuring Celso Franco, Lali Gonzalez, Nelly Davalos, Jin Hyuk Johnny Kim, Víctor Sosa, and Nico García in leading roles, '7 Boxes' is a riveting tale of intrigue and suspense that keeps viewers guessing until the end. Its unique setting and cultural touchstones also render it a must-see on Peacock's roster of action films. You can watch the movie here.
5. Train to Busan (2016)
'Train to Busan' is a South Korean action horror film set amidst a sudden zombie apocalypse, the story of which primarily unfolds on a high-speed train traveling from Seoul to Busan. Seok-woo, a workaholic father, and his daughter Su-an board the train to visit her mom in Busan, unaware of the impending doom. As the infection spreads rapidly, the passengers, including Seok-woo, Su-an, Sang-hwa, Seong-kyeong, and more, grapple with the escalating crisis.
Helmed by Yeon Sang-ho, the movie boasts a stellar cast, including Gong Yoo, Jung Yu-mi, Ma Dong-seok, and Kim Su-an. 'Train to Busan' is not only a thrilling, action-packed film but also a poignant commentary on society and human relationships. Its gripping narrative and depiction of human instincts during a crisis make it an essential entry on this list. You can watch 'Train to Busan' here.
4. The Boondock Saints (1999)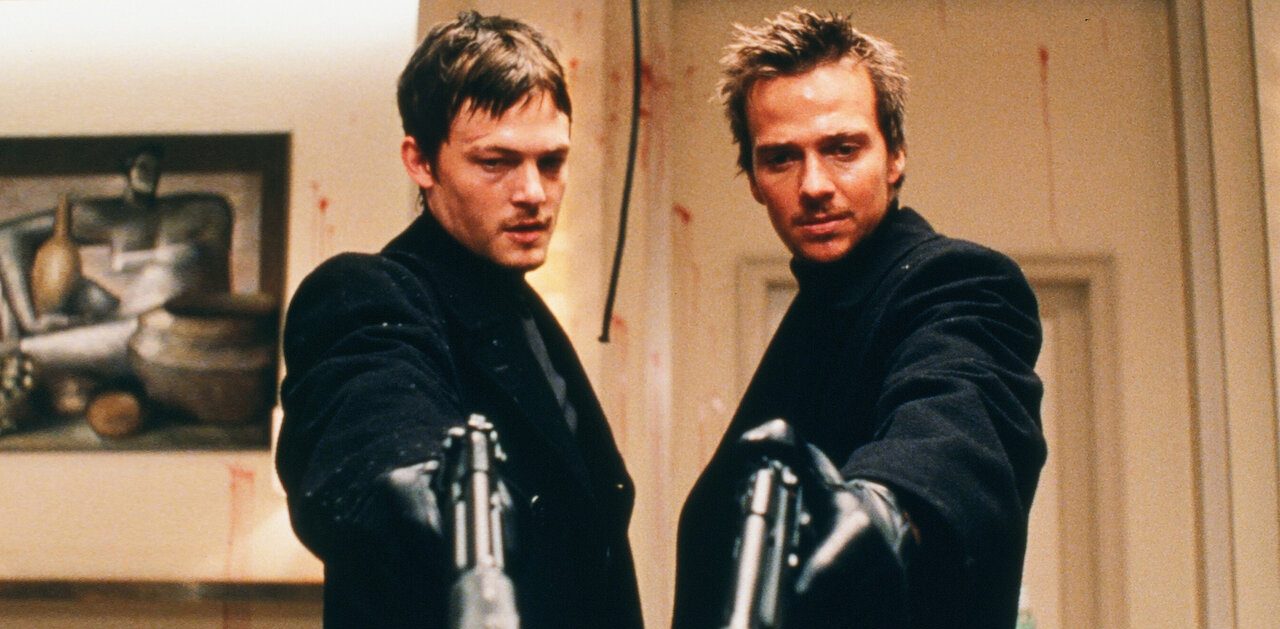 'The Boondock Saints' is an action thriller directed by Troy Duffy. Set in Boston, it follows Irish twin brothers Connor (Sean Patrick Flanery) and Murphy (Norman Reedus) MacManus, who become vigilantes after an encounter with the Russian mafia. Inspired by their faith, they embark on a quest to cleanse their hometown of crime, drawing the attention of FBI Special Agent Paul Smecker (Willem Dafoe).
The ensemble cast features Willem Dafoe, Sean Patrick Flanery, Norman Reedus, David Della Rocco, and Billy Connolly. 'The Boondock Saints' distinguishes itself with its blend of intense action, dark humor, and moral dilemmas. As a film that delves deep into the complexities of justice, vengeance, and divinity, it warrants its spot on this list and is recommended for those seeking a thrilling yet thought-provoking watch. You can stream the film here.
3. A Taxi Driver (2017)
'A Taxi Driver' is a historical action drama film directed by Jang Hoon. This South Korean film delves into the heart-wrenching events of the Gwangju Uprising in 1980. With a gripping narrative, it chronicles the unexpected journey of a Seoul taxi driver, Kim Man-seob (Song Kang-ho), who inadvertently becomes a part of a significant historical event alongside German journalist Jürgen Hinzpeter (Thomas Kretschmann).
The ensemble also includes talents like Yoo Hae-jin and Ryu Jun-yeol. While the film borrows from the real-life interactions between Hinzpeter and driver Kim Sa-bok, a considerable portion of the storyline has been fictionalized due to limited information about Kim. This film effectively brings to light the human spirit and resilience during times of adversity and paints a vivid picture of a turbulent era in South Korea's history. It is an imperative watch for those who value the blend of history, drama, and heart-rendering performances. You can stream 'A Taxi Driver' here.
2. IP Man (2008)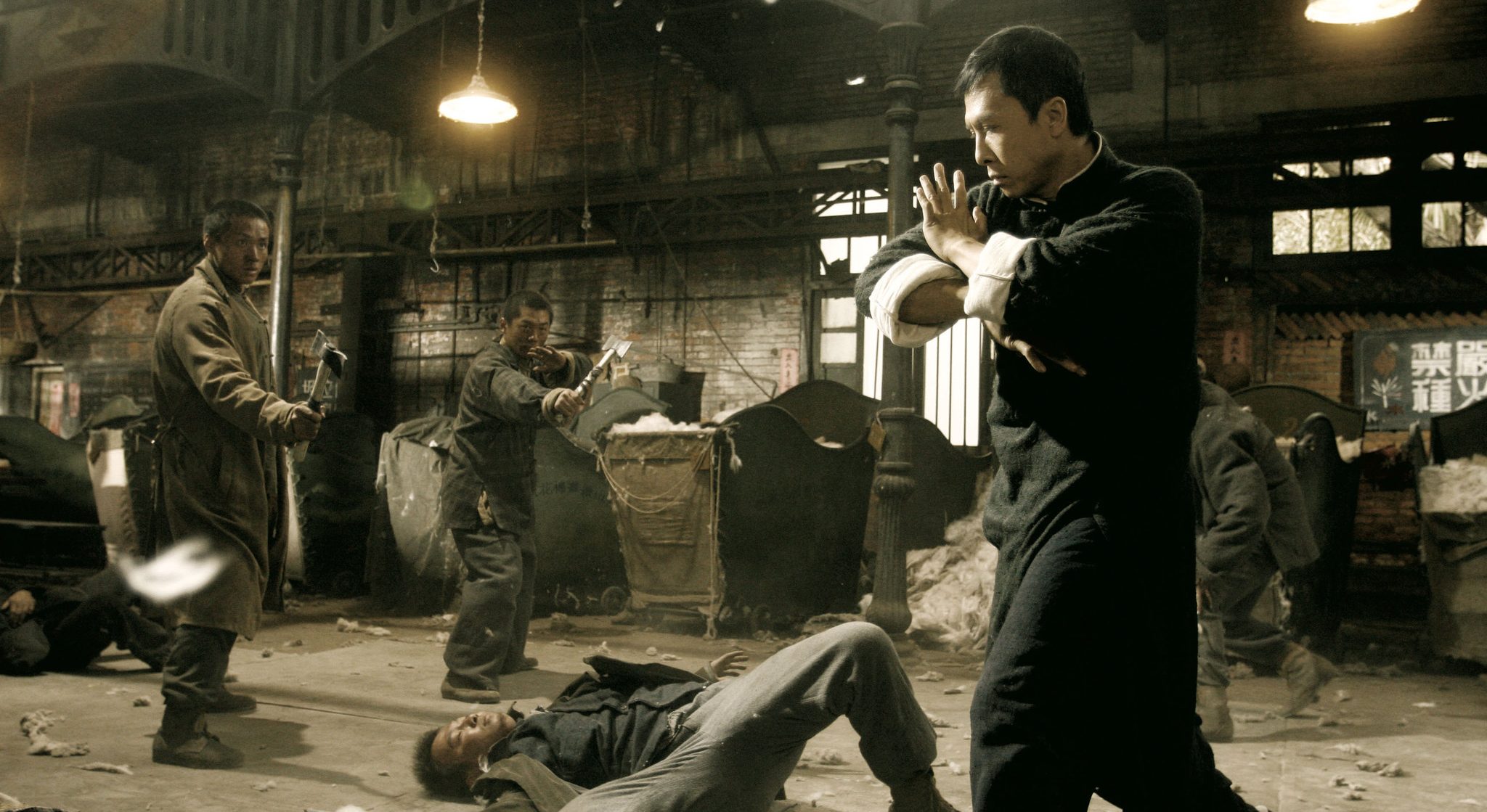 'Ip Man' is a Hong Kong biographical martial arts film directed by Wilson Yip, spotlighting the life of Ip Man, the grandmaster of Wing Chun martial arts and Bruce Lee's revered teacher. Based in Foshan during the turbulent period of the Sino-Japanese War, this action film offers an insight into the trials and tribulations of a man who stands as a beacon of hope and resilience. The movie boasts an ensemble cast with Donnie Yen, who portrays Ip Man, supported by actors like Lynn Hung, Hiroyuki Ikeuchi, Tenma Shibuya, Gordon Lam, Fan Siu-wong, Simon Yam, and Xing Yu.
Having garnered appreciation and accolades, 'Ip Man' stands out not only for its impeccable martial arts choreography but also for its strong narrative. It's a testament to the indomitable spirit of a man against overwhelming odds and serves as a poignant reminder of the historical events it's rooted in. It is a must-watch for fans of both history and martial arts. You can stream it here.
1. Ip Man 2 (2010)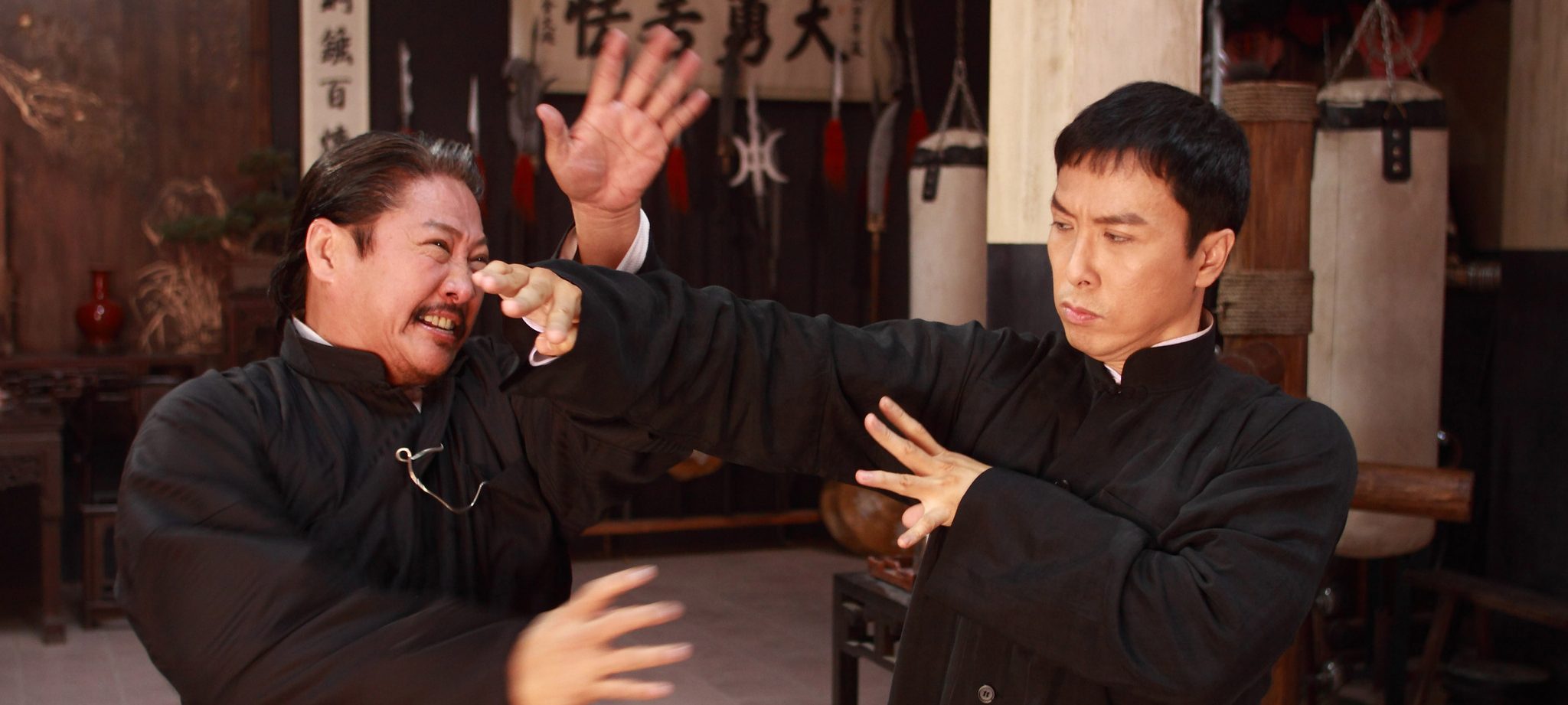 A sequel to 'Ip Man,' this movie is also directed by Wilson Yip, with Donnie Yen returning as the titular character. The story of the movie revolves around a quarrel between the students of Wing Chun and Hung Ga, two different martial art styles. While Ip is the teacher of the Wing Chun students, the students of Hung Ga follow Master Hong Zhen Nan, played by the great Sammo Hung. To find out who among the two masters is able to establish their supremacy, you can watch the movie here.
Read More: Best Action Movies on Hulu