Korean dramas are a television staple now. They have succeeded in rooting themselves in the daily TV habits of people all over the world, especially teenagers. The reason behind this is much more than just fresh faces and introduction to a different culture. The vibe of Korean dramas is a thing in itself. You could have watched all sorts of rom-coms, but when it comes to watching Korean romantic shows, you know that it is different.
And don't even get me started about thrillers. If you think Korean films are good at that, you will love all the thrillers that the television promises. Another reason that makes Korean dramas stand apart is their indifference towards genres. You often have sci-fi mixed with romance, and mythology finds itself next to horror. You never know what you are going to be served, and the shows released in 2019 continued with this trend. Here is the list of best Kdramas of 2019 that you must watch.
10. Rookie Historian Goo Hae-ryung (Tie)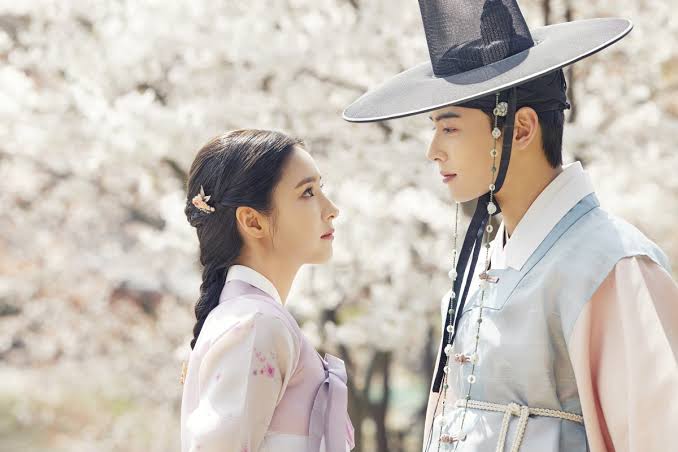 Set in the Joseon Dynasty, this historical drama has a strong female protagonist. Goo Hae-ryung is well-aware of the way men look down at women in their society. She knows that she too is expected to get married early and spend the rest of her life in the service of her husband and family. But doesn't pay any heed to people. She busies herself with books and knowledge and despite being 26-years-old, she has no intention of getting married any time soon. In a first, a post for female royal historian opens up in the court and she manages to be selected for it. Now, with whatever power she has, she vows to change the world.
10. Vagabond (Tie)
If you are into thrillers then 'Vagabond' is a must-watch for you. The premise of this Korean drama is quite intriguing. The main casts include Lee Seung-gi who stars as the male protagonist Cha Dal Gun, the man who is involved in a plane crash. Bae Suzy portrays the character of Go Hae-ri, who is a National Intelligence Service agent, and Shin Sung-rok is in the series as the head of the information team of the National Intelligence Service. The plot revolves around Dal Gun, who is a stunt double who wants to make it big in the film industry. He wants to become one of the best action stars. But then one day he gets involved in a plane crash. There he becomes jumbled up in a corruption scandal which might be one of the biggest in the country. Go Hae-ri, is a woman who wants to support her family and takes up a job in the National Intelligence Service. She wanted to take an office job but ends up becoming a covert operative.
9. Designated Survivor: 60 Days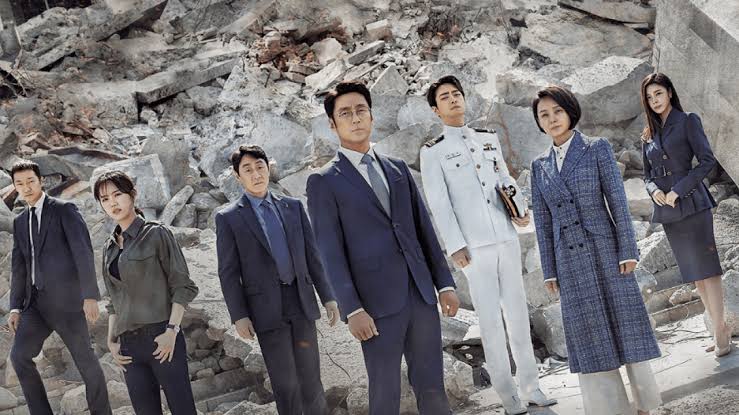 Based on the American television series, 'Designated Survivor', this Korean drama has the Minister of Environment as its protagonist. Park Mu-jin holds the post but he is not much driven about it. He is in politics, but he doesn't have any ambition when it comes to his future. And then one day, his life changes. On the gathering of the highest-ranking officials at the National Assembly building, a bomb goes off. All the people, including the President, are killed. This leaves Mu-jin as the next highest-ranking official and he is forced to serve as the President for sixty days. While he tries to figure out what happened that day and who is responsible for the blast, he also has to perform the day-to-day tasks of the President. He was never prepared for this, but he will have to rise up to the occasion.
8. The Light in Your Eyes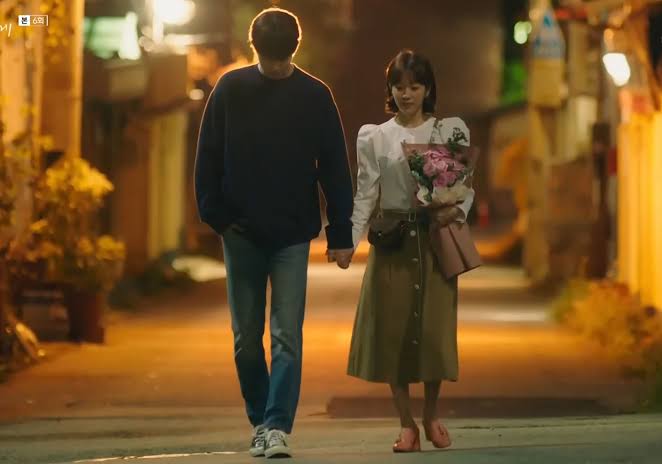 Kim Hye-Ja has had the dream of becoming an announcer for a long time. One day she wakes up to find that she has become a 70-year-old woman. She also learns that she has gained the ability to manipulate time. Lee Joon-Ha wants to become a reporter and struggles hard to achieve this dream but currently, his efforts are going nowhere. He has an encounter with Kim Hye-Ja. As they try to handle their individual situations, they also become privy to each other's situation and secrets.
7. Hotel del Luna
'Hotel del Luna' serves a premise will make you want to jump at it immediately. It follows the story of a woman who committed a crime and has been punished for it. She just doesn't remember what it was that she did. And here's the punishment. She is made the caretaker of a hotel that serves a very specific clientele. The guests of the place are all ghosts. The hotel keeps itself hidden from general populace by concealing its true form during the day. The woman has to figure out why she is stuck at the place and how to get out of it. The secret will horrify her.
6. Beautiful World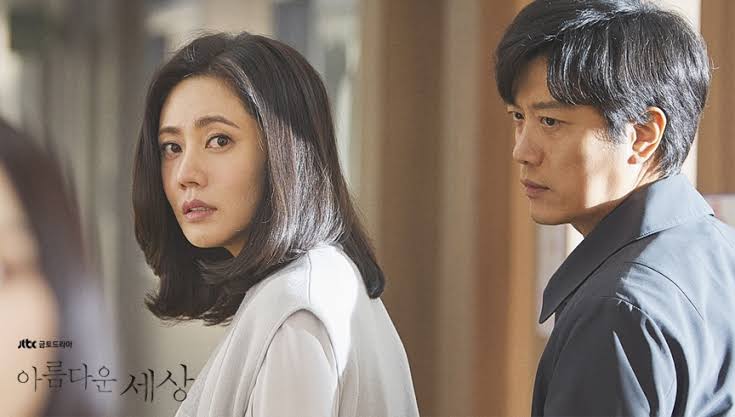 Bullying and violence between children is something that should be immediately addressed. These things not just scar the victims, but also pose the risk of tormentors turning worse with time and eventually taking to the life of crime. The story of 'Beautiful World' brings forward this thought process very effectively. It follows the story of a boy who is injured about a violent incident takes place in school. While the family tries to uncover the truth and get justice for their son, other parents are forced to revaluate the lives of their children. They all wonder, is the school a safe environment for the kids anymore?
5. Kingdom
Well, Netflix is back on the list with another Korean drama with a great premise. The main cast includes Ju Ji-Hoon as the Crown Prince, Ryoo Seung-Ryong as Jo Hak-Joo, and Bae Doo-Na as Seo-Bi. 'Kingdom' has been inspired by the popular webcomic 'Burning Hell Shinui Nara' written by Kim Eun-Hee. The premise is that the crown prince of Joseon finds his kingdom in a crisis as a mysterious disease plagues the nation. He needs to investigate this disease and find a way to cure it. If you love zombie flicks then you will enjoy this series as the plague is nothing short of a zombie apocalypse.
4. Arthdal Chronicles
'Arthdal Chronicles' is based on a story revolving around the power struggles, love, and growth of the ancient city of Arthdal. It is a historical series which went on to become one of the most popular Korean series of this year. In it, Song Joong-Ki plays the role of Eun Seom who is a cursed child. He grows up to become the conqueror of Arthdal. Jung Dong-Gun plays the role of Ta Gon who belongs to the Saenyeok Tribe and is a war hero. As a power struggle ensues between various people in the position of power, it turns family against family, and the outsiders try to use it against them. Meanwhile, a terrible secret waits for the protagonist.
3. Love Alarm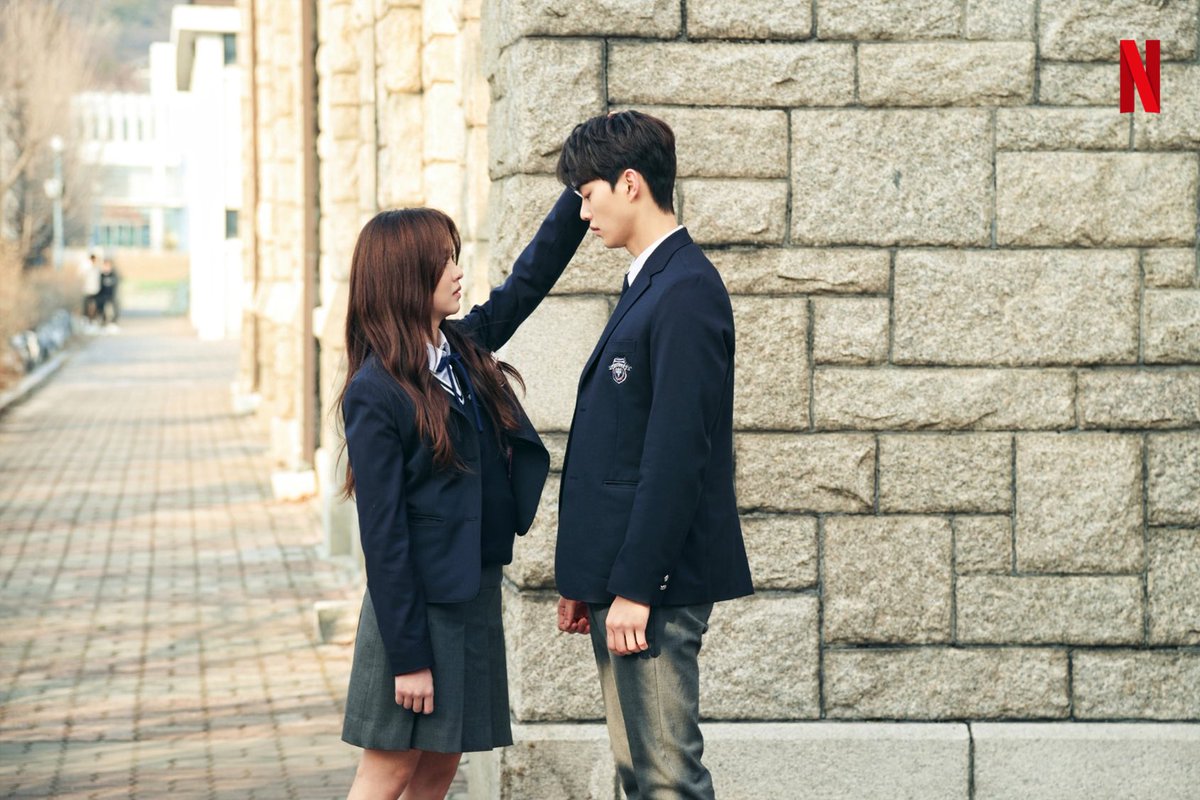 'Love Alarm' is based on a webtoon of the same name. The plot of the series revolves around a dating app which notifies people if their secret admirer is within 10 meters radius. The app leads to three students being caught up in a complicated love triangle. Lee Hye-yeong has been in love with Kim jo-jo since forever. Both of them come from similar social backgrounds, working hard to earn their keep. They work in the same place and study in the same school. But afraid of sharing his feelings, he keeps it to himself. And then, Hwang Sun-oh returns. He is Hye-yeong's best friend but is also insanely rich and popular. The moment he sees his friend watching Jo-jo, he knows about his feelings. But begins to fall for the girl himself as well.
Read More: Best Korean Movies of 2019
2. Romance Is A Bonus Book
'Romance Is A Bonus Book' stars Lee Na-Young and Lee Jong-suk in the lead roles of Kang Dan-yi and Cha Eun-ho, respectively. The premise of the series revolves around the people working in a publishing firm. Kang Dan-yi used to have a promising future when she was a rising star but currently, she works at a publishing firm and is a divorcee. Cha Eun-ho is a talented writer and is the company's youngest editor. When their paths cross, sparks fly. But it is not so easy for them to express their feelings. The show revolves around their attempts to get their lives on the right path while falling in love with each other.
Read More: Best Korean Movies of the 2010s
1. My First First Love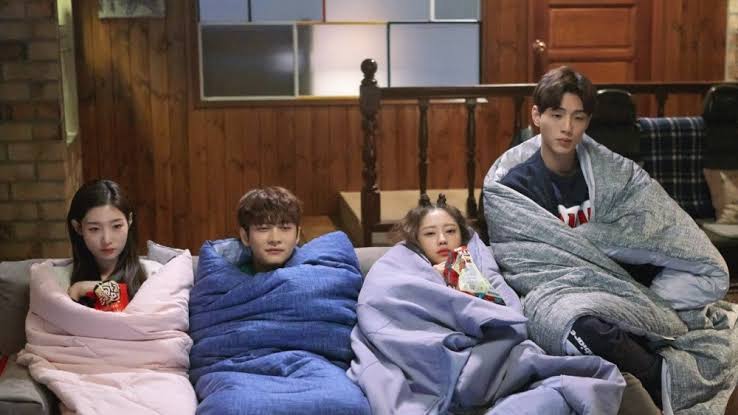 If you love watching Korean dramas and are a potent believer in the philosophy of 'Netflix and Chill' then here's another show for you. Netflix's original Korean drama titled 'My First First Love' is all about first love, getting swept off your feet and the butterflies in your stomach. The show has been directed by Oh Jin-Seok and written by Kim Min-Seo. The entire series will comprise of eight episodes. The main cast of the series includes actors Ji Soo and Jung Jin Young and the actress, Jung Chae Yeon. There will also be an array of supporting casts including artists like Choi Ri, Ji Woo, and Jung Shi Ah.
The plot is a coming of age story. We will see the top three casts i.e. Ji Soo, Jung Jin Young, and Jung Chae Yeon lead their daily lives as they work hard to fulfil their aspirations and strive for love and friendship. Though they never had given dating much of a thought the three become jumbled up in a love triangle. As they all try to come to terms with their feelings, the web becomes more and more complicated as both the boys try to woo the girl in every way possible. But what does the girl want?
Read More: Best Korean Dramas of the 2010s