A lot of Yuri anime aired this year. For the uninitiated Yuri is a genre of anime (though it extends to other Japanese media like manga and literature) that deals with the relationship between women. This relationship may be sexual as well as non-sexual. While there are some anime which portray Yuri characters but does not have Yuri as the main theme, there are anime like 'Yagate Kimi ni Naru' which intensely deal with the concept. The list below is a mixture of both kinds. Today I have decided to create a ranked list of top yuri anime that released in 2018. Which one is your favourite?
10. Tachibanakan Triangle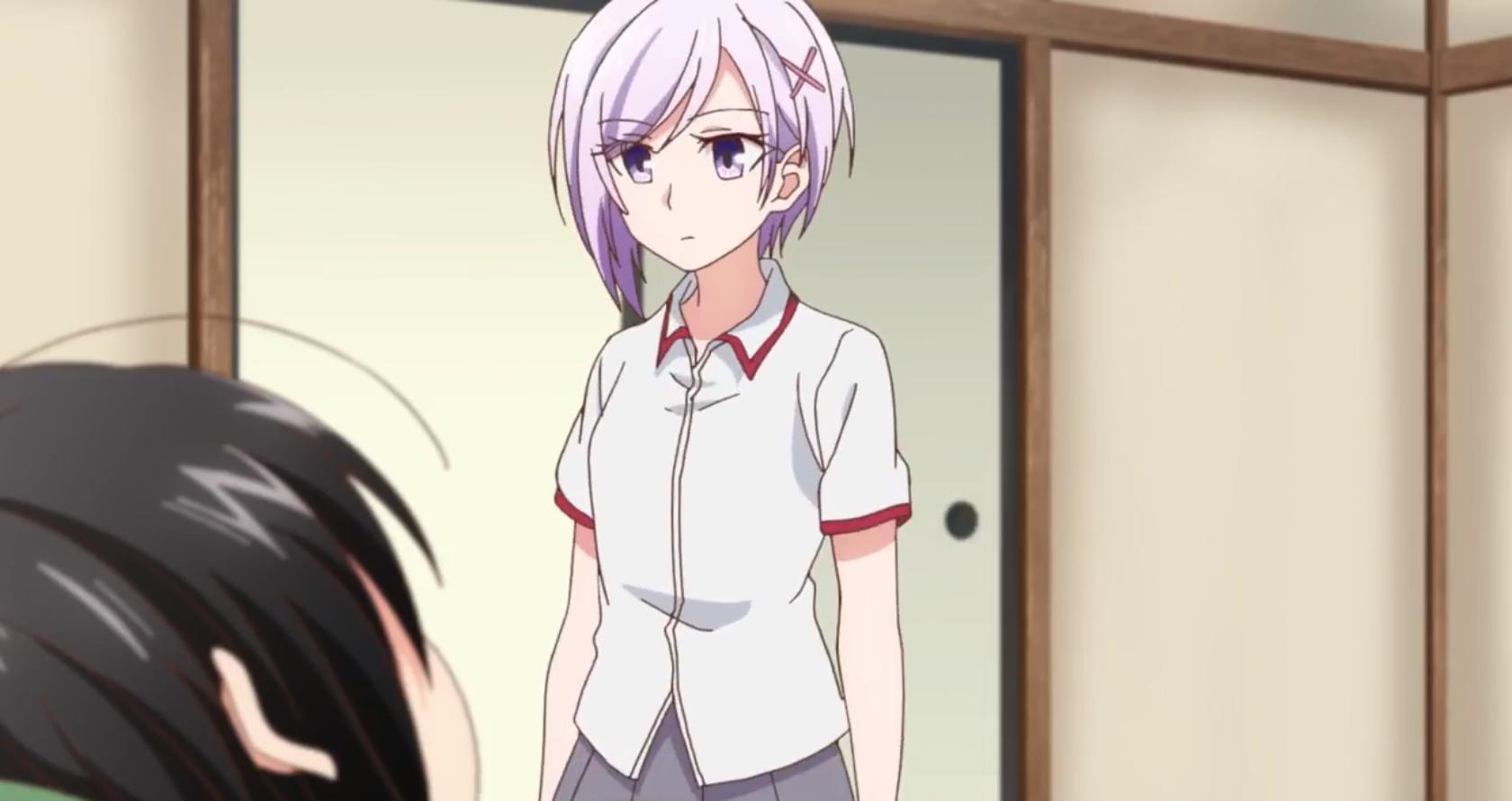 Let's start with an ecchi comedy genre anime, 'Tachibanakan Triangle'. The show isn't that good but since I had already decided to put one ecchi anime in this list here it is (though there is one more show on this list with ecchi stuff). Unlike many anime on this list, I watched 'Tachibanakan Triangle' completely. No, not because it was ecchi (though that helped to get started) but because each episode was just 3 minutes long, giving the show 36 minutes of content in total.
This is what you will call a short. I was unaware of such shows until very recently. I guess I was watching some harem anime which had a total of 60 minutes of content. Natsuno Hanabi is the protagonist of this short anime. She returns to her hometown to enroll in a high school. She wants to have a new and good life. Natsuno has to stay in Tachibanakan which is a dormitory for girls. But her life there is not at all what she expected.
Read More: Cutest Anime Girls
10. Mahou Shoujo Site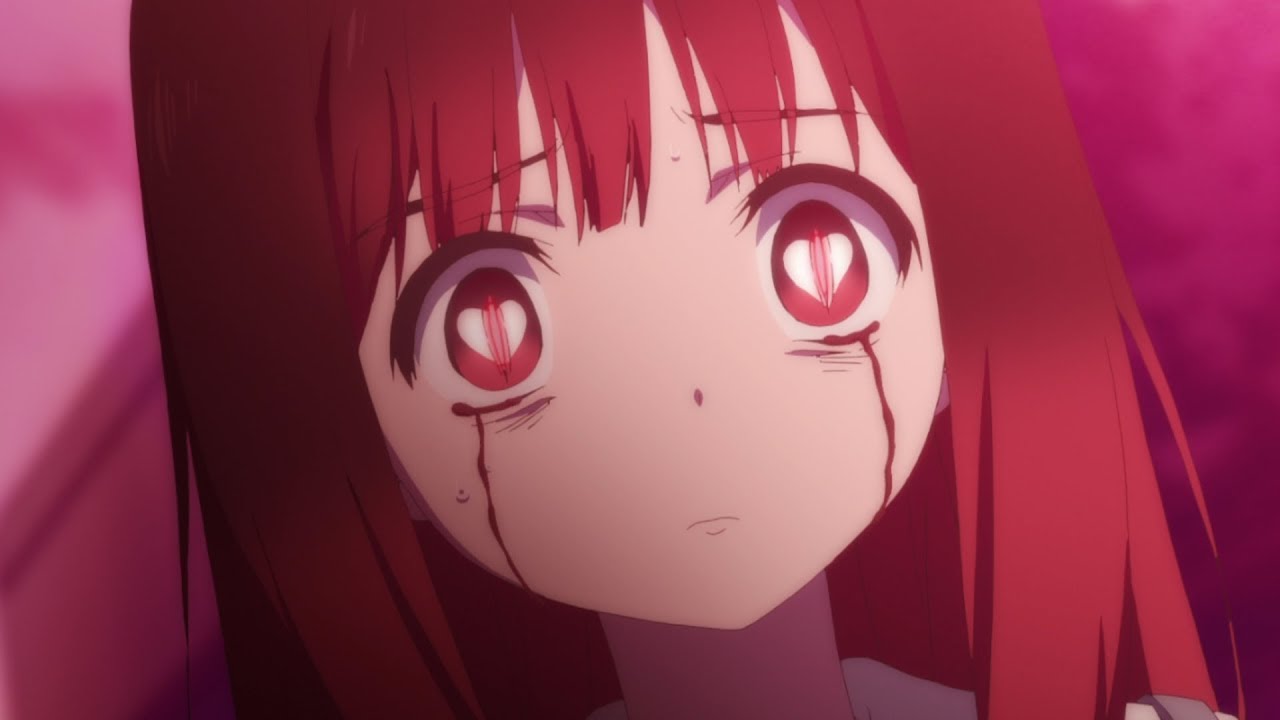 'Mahou Shoujo Site' is a supernatural and horror genre anime. The show does have Yuri content. I didn't watch the show completely but if you want to watch this show let me tell you something-Don't take it seriously. In the first episode only we get to see the protagonist going through really harsh things like attempting suicide, bullying, rape etc. If you don't like that kind of dark stuff in your anime then it will be good for you to jump to the next topic.
Anyways, coming to the plot, it revolves around a middle school girl name Aya Asagiri who has to go through problematic situations every day. But what I mentioned before makes problematic situations an understatement. She is bullied at school and home her brother physically abuses her. One day, Asagiri browses the net. Suddenly, a website pops up on her browser. The site features a creepy guy who appears to take pity on Asagiri and grants her magical powers. Well, this makes the anime fall into the magical girl genre too I guess.
Read More: Best Fantasy Anime
9. Ramen Daisuki Koizumi-san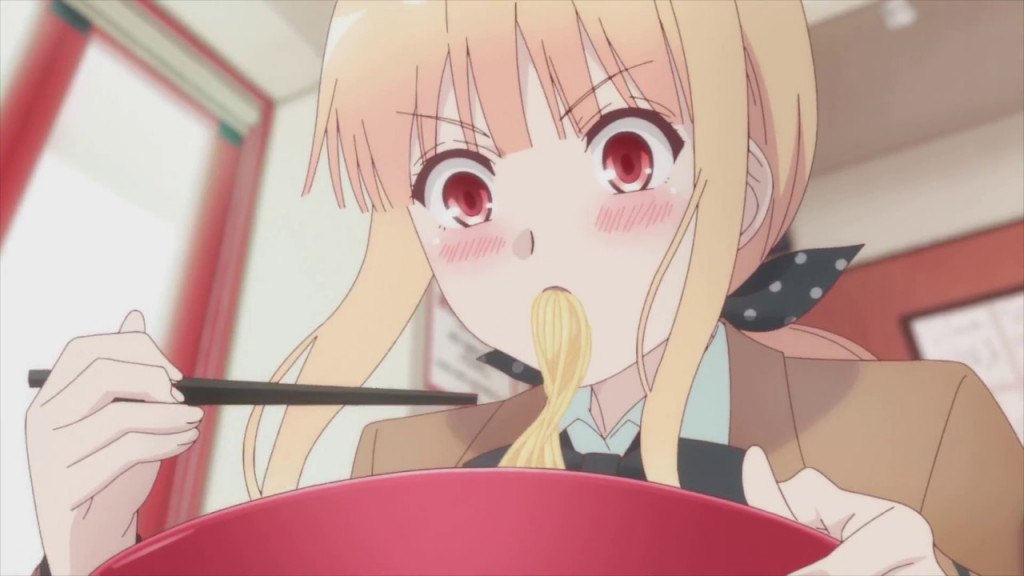 'Ramen Daisuki Koizumi-san' is a comedy and slice of life genre anime with some Yuri content. This anime is all about ramen. Yes, there are human characters here but there is just so much ramen that I want to eat ramen even though I haven't eaten it once (I need to find a Japanese restaurant). Koizumi is a high school student. She is beautiful and smart. But there is one thing that she loves more than anything else in the world and that is ramen. Yes, she loves it a lot. She doesn't mind standing in a long queue or travelling for miles as long as she gets a bowl of tasty ramen in the end.
Koizumi goes on these trips all by herself without any company. Yuu Oosawa is a classmate of Koizumi. She is infatuated with her and starts to follow her. This means whenever Koizumi decides to take a trip to a ramen place Yuu follows her. Every time Yuu is shocked to see how much Koizumi loves ramen and her enormous appetite for the stuff. She also gets to learn about different types of ramen.
Read More: Best Comedy Anime
8. Slow Start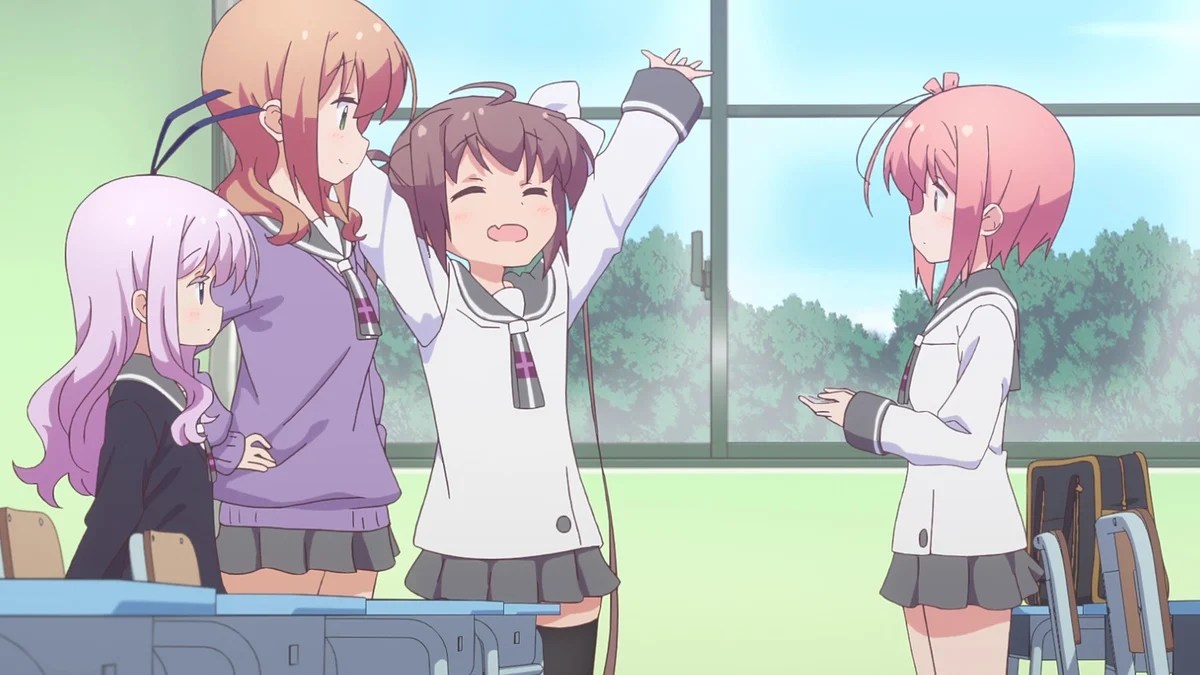 If you are looking for non-serious stuff and want to watch some CGDCT (cute girls doing cute things, yup that's a real thing in anime) then I guess you should give 'Slow Start' a try. I mean I didn't enjoy the show a lot but still, the characters seemed relatable especially the main character, Hana Ichinose. 'Slow Start', as the name suggests, is a show about starting slow. Hana Ichinose is 16 years old. She is a normal high school going, girl. But she has started high school a year late. Her classmates are unaware of this fact. This makes Hana a lot anxious as she keeps on trying to catch up to them.
Her worries and feelings are something one can relate too. Though this sometimes takes a silly turn the best part is that Hana knows it. Hana knows that her worries are silly but she continues to worry. That is something I guess we can all relate to. The show has some good Yuri stuff.
Read More: Best Anime Princesses
7. Uma Musume: Pretty Derby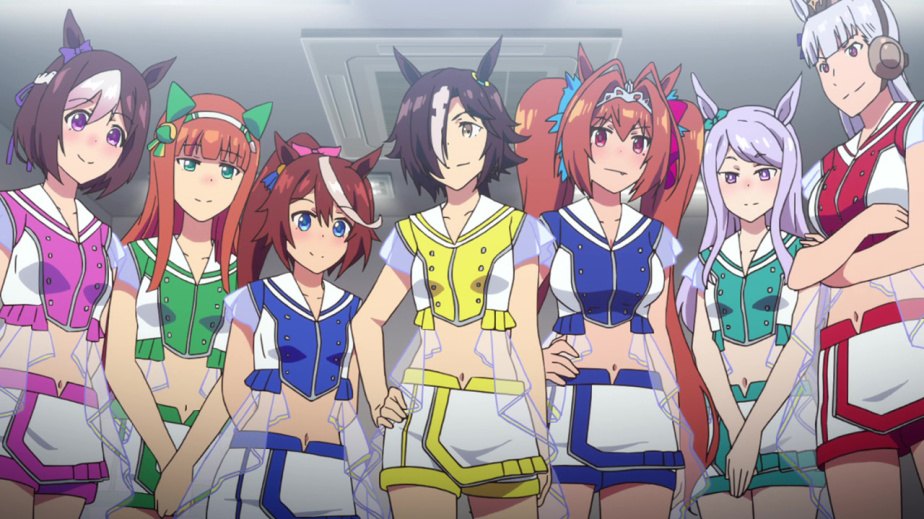 I decided to watch this anime because it had a unique plot. The anime is funny and the characters are somewhat interesting. There is some Yuri content in 'Uma Musume: Pretty Derby' which is why it is on this list. The anime is set in a world where famous and talented racehorses are reborn as horse girls after their death to try and live the glory once again. These horse girls have unique appearances. They have horse-like ears and also possess a tail. They also possess other characteristics of a horse like speed and endurance. The Tracen Academy in Tokyo is the very best academy which trains the best of the bunch. Talented horse girls go to the academy to try and become a successful racer and hopefully becoming an idol in the process. Special Week is a horse girl who has been transferred to Tracen. One her way to the academy she sees Silence Suzuka and is deeply inspired by her style. She aspires to be able to run on the same team as Silence.
Read More: Best Anime on Hulu
6. Comic Girls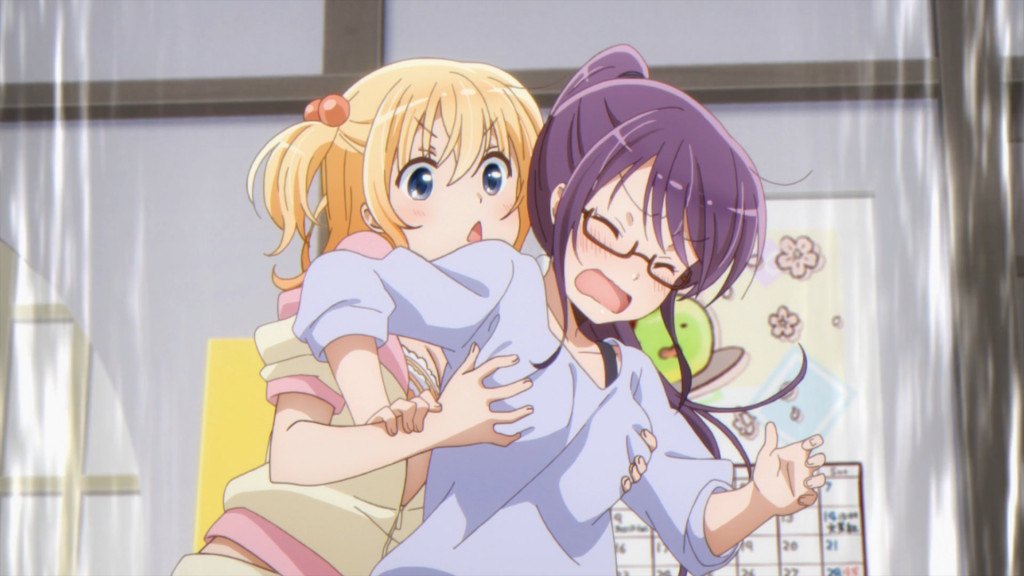 Most of the Yuri anime are those which deal with comedy and slice of life genre. 'Comic Girls' is also such a show. I guess the characters are interesting than the plot in this anime since I thought that the plot was quite generic and standard. Though there is some Yuri content in this anime there aren't any couple. Kaoruko Moeta is the protagonist of the anime. She is a 15-year-old high school girl who is also a mangaka and develops mangas under the pen name of Chaos. She is ranked at the bottom after a reader's survey is taken.
To make her improve, her editors suggest her to move to an all-female dormitory for mangakas. There Kaoruko gets to meet her roommates all of whom are mangakas from different genres. Tsubasa Katsuki is a shonen manga creator, Koyume Koizuka creates shoujo manga, and Ruki Irokawa is the creator of teen romance manga. Together the girls help each other to overcome their flaws and grow as manga creators.
Read More: Best Anime of 2018
5. Tonari no Kyuuketsuki-san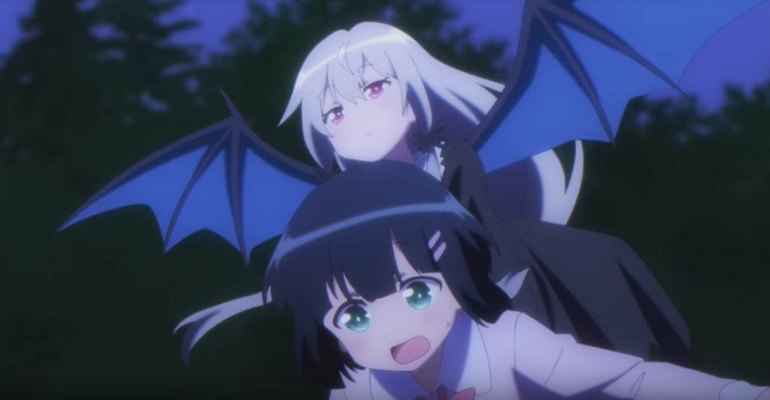 I haven't had the time to watch all the episodes of 'Tonari no Kyuuketsuki-san' since the anime aired recently. So, if you watch it let me know whether I should continue with it or not. I did enjoy the couple of episodes that I watched because there was some nice humour but I ain't really into loli vampire kind of stuff. If you like this kind of modern vampire tales then I guess you will enjoy 'Tonari no Kyuuketsuki-san'. Akari Amano is a normal high school girl.
One day she becomes victim to a strange incident but fortunately is saved by Sophie Twilight who is a vampire. Since that day Akari has been attracted to Sophie so much so that one day she arrives at the latter's house without an invitation. From this moment onwards both Sophie and Akari start living together. Turns out though she is a vampire Sophie doesn't attack humans and feed on them. She purchases blood and other stuff via mail.
Read More: Best Harem Anime of 2018
4. Citrus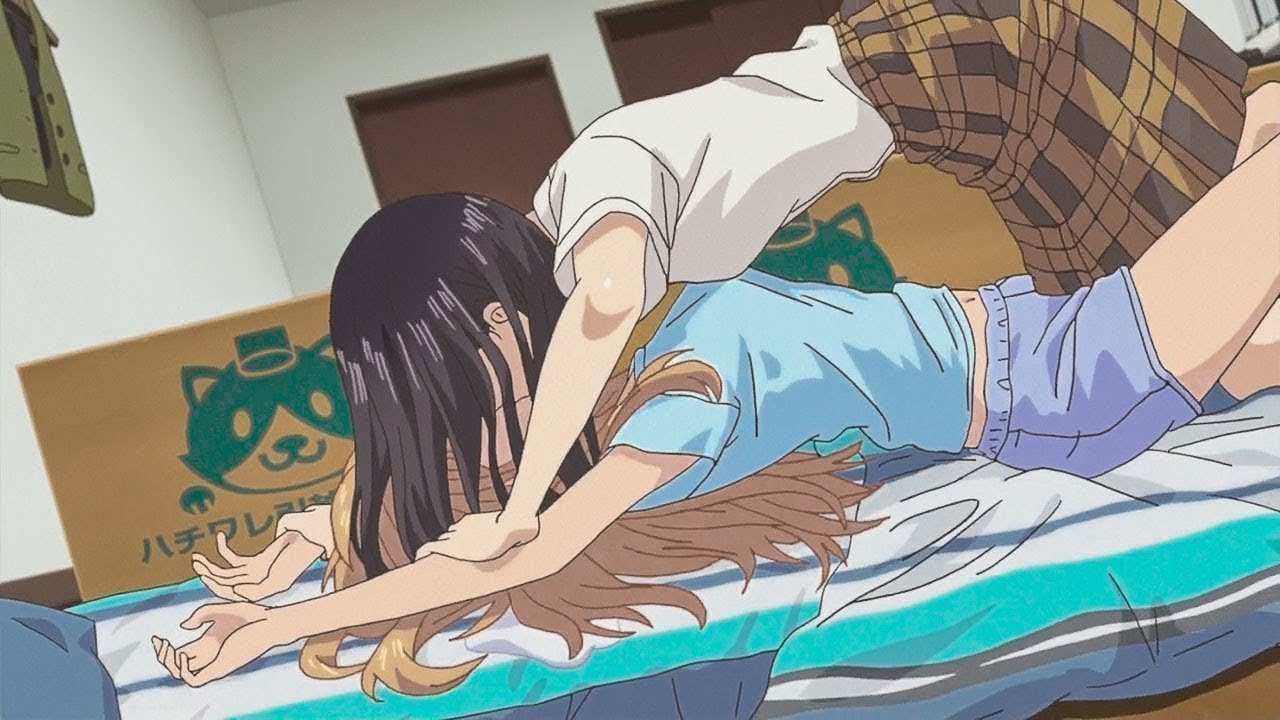 'Citrus' is an anime filled with ecchi and yuri stuff. The main character of the anime is Yuzu Aihara. Her mother remarries during the first year of her high school. Due to this, she needs to transfer to a new high school. Yuzu is quite fashionable and this new environment is a place for her to make new friends, fall in love and possibly get to have her first kiss (so far normal girly stuff). But her new high school is quite different from her previous one.
Firstly, this is an all-female high school. Secondly, the school is filled with studious girls many of whom are grade-skippers. Mei Aihara is the beautiful student council of the high school. Yuzu Aihara's different and flashy appearance catches the attention of her eyes. Once Yuzu returns home, she finds Yuzu tries to be good to Mei but the latter shows an indifferent attitude towards the former. This makes Yuzu tease her but before she can do so Mei forces her on the ground and kisses her. After that, she storms out of the room. Yes, Yuzu received her first kiss but it wasn't in a way she had expected.
Read More: Best English Dubbed Anime
3. Yagate Kimi ni Naru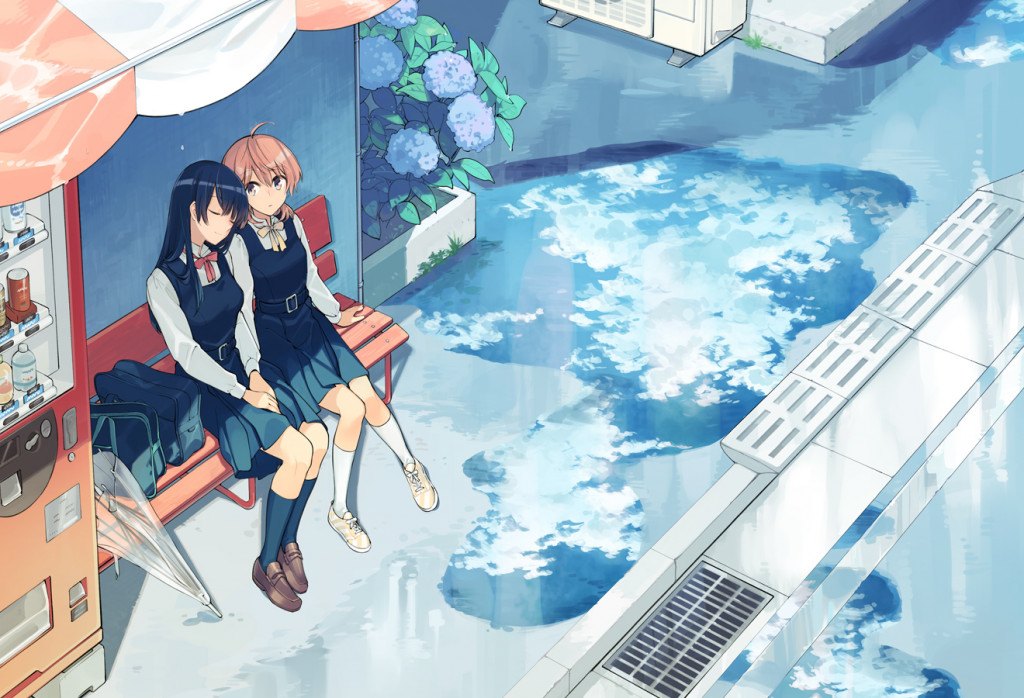 'Yagate Kimi ni Naru' is one of the best romance anime with a yuri couple I have seen this year. The show is still ongoing so I can't comment on the ending of it. But I do hope that the show ends nicely. The story of 'Yagate Kimi ni Naru' is really good. I enjoyed the characters too. They are kinda relatable. The things they do and feel is something we all have felt at some point in our life. Yuu Koito is one of the main characters of this series. She always wanted to have an intense romantic relationship and being an avid reader of shoujo manga she wants someone to confess their feelings to her. But when a boy finally does this Yuu doesn't feel what she is supposed to feel. Unable to respond to him she decides to move on with her life and joins high school. It is here that she meets Nanami, a beautiful senior student, who is also the student council president.
Yuu sees Nanami gently turn a guy down. Inspired by this Yuu decides to ask Nanami for help. But when Nanami proposes to Yuu she feels something she has been hoping to feel for a long time.
Read More: Best Anime on Netflix
2. Asagao to Kase-san
I haven't read the 'Kase-san Series'. Nor did I watch the 6-minute OVA that was released the previous year. 'Asagao to Kase-san.' is an OVA that was released this year. The entire thing is about an hour long. I came to know of this OVA while I was doing another list and decided to watch this because I had read that this was a very accurate depiction of a Yuri couple. I thoroughly enjoyed it. The story was good and the characters were quite interesting. As I mentioned before I haven't read the manga so I can't tell if they did justice to the original material. But what I can say is that if you are a Yuri fan then please watch this OVA since it will be worth your time.
Yui Yamada is a shy girl. She loves plants and enjoys her school's greenery a lot and cares for them. Yui is attracted to Tomoka Kase. Tomoka is a tomboy of sorts and is quite athletic. Despite being quite different the couple fall in love with each other and begin dating. But with relationship comes lots of challenge and responsibilities. Will the girls be able to manage?
Read More: Best Vampire Anime of All Time
1. Yuru Camp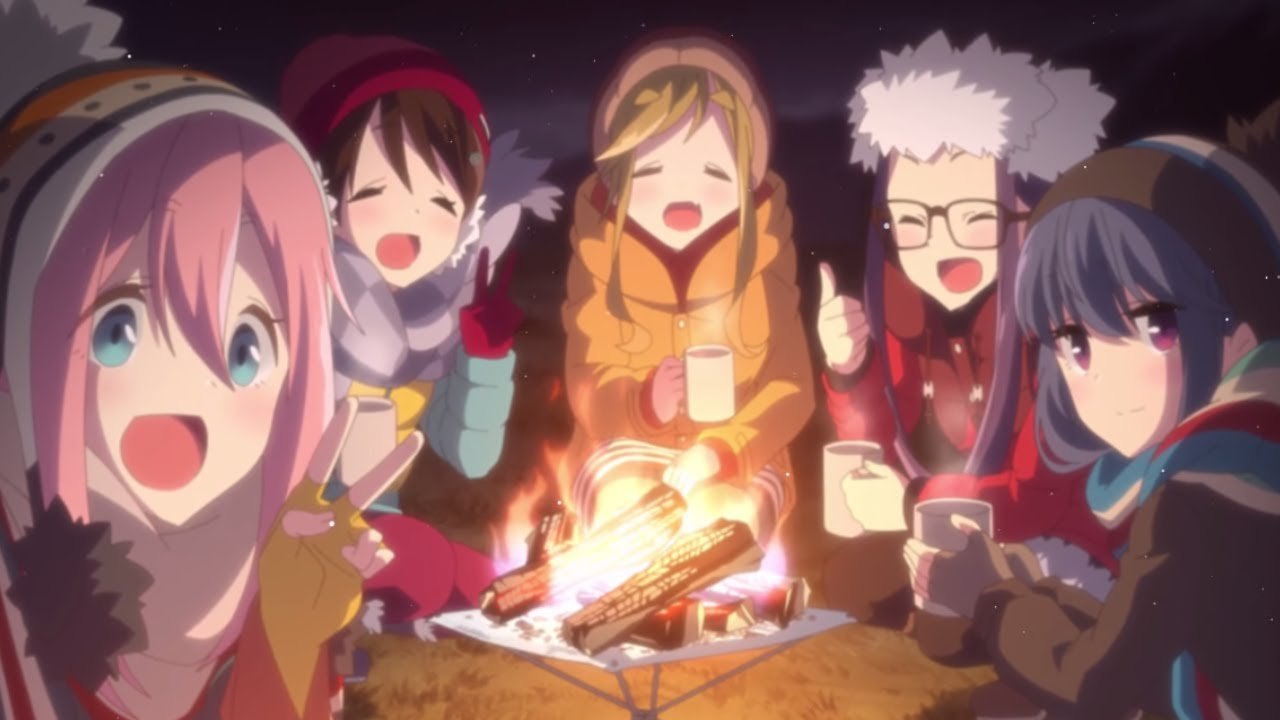 'Yuru Camp△' is great. It is one of those slice-of-life comedies that you can just sit back, relax, and enjoy. Rin Shima is the protagonist of the series. She is not like other girls when it comes to spending her vacations. She likes to camp alone at the base of Mount Fuji and enjoys being in her solitary world. Rin collects the firewoods herself and even pitches her tent.
Nadeshiko Kagamihara wanted to see the beauty of Mount Fuji but ends up getting lost. She takes refuge in Rin's campsite. The two girls enjoy each others company a lot and talk about lots of things and eat lots of ramens. Eventually, Nadeshiko's sister finds her and brings her back. But the small meeting they had makes them want to camp together again.
Read More: Best Magic Anime of All Time