With 'Murdaugh Murders: A Southern Scandal' charting a tale of corruption, power, and cover-ups by the once-prominent titular family, we get a true insight into the dark side of human nature. That's because it incorporates not only first-hand accounts but also archival footage to really shine a light upon the Murdaughs' entire, complex downfall, sparked from Mallory Beach's 2019 demise. Among those to thus feature in this Netflix original to help move the narrative along were her beau Anthony Cook's parents —Beverly and Keith Cook— so let's find out more about them, shall we?
Who Are Beverly and Keith Cook?
If we're being honest, Beverly and Keith Cook are the epitomai of true Southerners with the way they're always dedicated to their family as well as their work, all the while being community-driven. This much is even evidenced by their children Chandler and Anthony, considering they appear to run upon the same value system of stability, care, kindness, and warmth at every stage of life. It hence comes as no surprise the Hampton natives have been an active part of society for decades, leading to them essentially knowing everyone (and everyone knowing them) in their small town.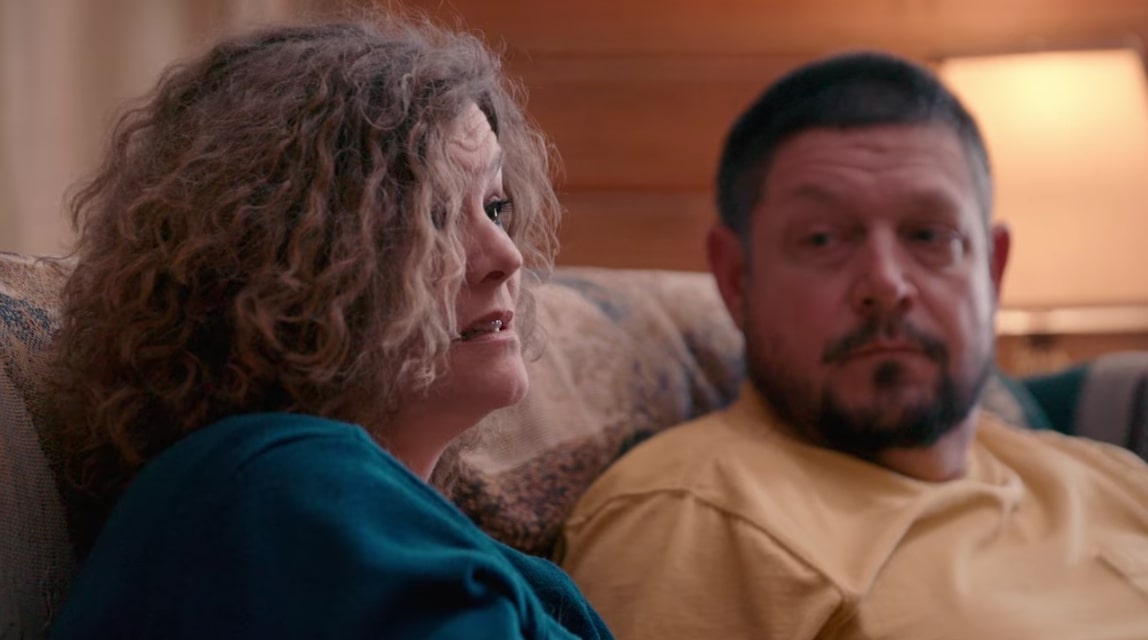 The truth is the first time Beverly and Keith actually came across Mallory was when she was just three or four years old while they were actively working on their job of building her family's home. This inadvertently led to an amicable connection between the two clans, which soon evolved into their children literally growing up together before she and Anthony ultimately fell hard in love. "[Mallory] brought out a side to him that we had not seen," Beverly said in the docuseries, referring to the fact her son was incredibly sweet towards his girlfriend, whom they honestly adored as well.
But alas, everything changed in the early hours of February 24, 2019, as Beverly and Keith received a call from their shaken son, letting them know their friend group had been in a boat crash. "Obviously, when you get a call in the middle of the night, you know something's wrong," the former said in the production. "All he could say was, 'We can't find Mallory. They can't find Mallory.' And I said we're comin'." The Cooks were thus one of the first family members to arrive at the scene and speak to officials while also consoling their son, coordinating with other parents, and thinking of the Beachs.
Though the reason Beverly and Keith rushed to the scene rather than heading to the hospital like every other parent was that Anthony refused to leave Mallory behind — he simply couldn't. "[He] stayed there all day long," Keith stated, to which his wife added, "He didn't want to leave. He wanted to be right there. Every day, Anthony would go down to the water. He would talk to her and pray. That day, I heard him tell one of his friends, 'I don't know what's gonna happen, but if she came walkin' up outta this water right now, I'd marry her today. I'd take her and marry her right now.'"
Mallory was actually sitting on Anthony's lap when the boat crashed, so he couldn't figure out how he resurfaced, yet she didn't after being thrown overboard from the exact spot. Unfortunately, it was only her cold remains that were recovered eight days later; but it is imperative to note both Beverly and Keith have suspicions it took this long because of the Murdaugh family.
Since it was young 19-year-old Paul Murdaugh driving the boat out of his mind drunk, they believe his solicitor father slowed the search for Mallory by causing confusion, knowing there could be criminal consequences. All of this remains pure speculation even today, but Paul was, in fact, charged with three counts of driving under the influence in April 2019. Nevertheless, he never stood trial as he was killed alongside his mother in June 2021.
Where Are Beverly and Keith Cook Now?
From what we can tell, Beverly and Keith Cook continue to be utterly themselves while residing around the Southern states, where they do their best to surround themselves with loved ones. It actually appears as if the couple prefers to lead a quiet life well away from the spotlight these days, so apart from the fact they are proud parents and grandparents, not much else is publicly known about them. Though we can assume the hard-working builders are also trying their best to move on from the past while still keeping the memories of Mallory alive in their hearts — the same way their son is because the feelings they all once held were genuine.
Read More: Christine and Marty Cook: Where Are Connor Cook's Parents Now?