If there's one thing absolutely nobody can deny, it's that Netflix's R.J. Cutler-directed 'Big Vape: The Rise and Fall of Juul' is a documentary series that can only be described as baffling. After all, it delves deep into how this titular e-cigarette startup evolved into a unicorn firm within mere years, just to soon go up in flames by unwittingly raising nicotine addiction amongst youngsters. So now, if you simply wish to learn more about the key individuals either featured or mentioned in this original production to help move the narrative along, we have got the details for you.
Where is Adam Bowen Now?
Following the 2019 congressional hearing on Juul's role in the youth vaping epidemic as well as executive changes, Co-Founder/Chief Technical Officer Adam Bowen parted ways with his company. He actually did so without a word in February 2020, and part of it could be because his plus business partner James Monsees' active positions were gradually being diminished to almost nothing. Therefore, today, in his late 40s, it appears as if this happily married father of three is just leading a quiet, private life alongside all his loved ones in wondrous San Mateo on the peninsula in California.
Where is James Monsess Now?
Unlike Adam, once James resolved to step back from his role as Juul's Co-Founder and Chief Product Officer in favor of Advisor plus Board Member in March 2020, he informed his staff via an e-mail. The then-40-year-old reportedly cited his recent marriage as one of the deciding factors, indicating he planned to spend more time with loved ones while also pursuing other personal-professional interests. So, in his own words on Linkedin, this family man currently serves as a designer, thinker, as well as investor specializing in business development, prototyping, and team building, among much more, in San Francisco, California.
Where is Ralph Eschenbach Now?
While many merely know Ralph as one of Juul's earliest investors (Ploom at the time), the truth is this University of California- Berkeley and Stanford d University graduate is a professional financier. In other words, he serves as an Angel or Seed Investor — particularly in high-tech startups — to help them step into the Silicon Valley market and maybe even make a difference for the better. It thus comes as no surprise this former business advisor, electronics engineer, plus industry executive presently serves on the Board of Directors for both Surfnet USA plus Peloton Technology.
Where is Kurt Sonderegger Now?
Kurt had admittedly been working at Red Bull for almost seven years when he got a cryptic message from Adam on LinkedIn in 2007 regarding a marketing opportunity, only for him to be undeniably intrigued. Yet, little did this University of Maine Economics-Finance graduate know this would quickly result in him earning the position of Vice President of Marketing at PAX Labs/Juul, that is, until he chose to move on to new endeavors on his own in January 2011. Since then, this Encinitas resident has held a few executive Marketing titles at AeroDesigns Inc., Mox, as well as Energems before evolving into the Founder of Cafe Racer Vape Co. in 2015 — this e-liquid vaping brand sells in over 42 countries at the moment.
Where is Ash Casselman Now?
Although a Literature and Philosophy graduate from New York University, Ash's job application to Juul in 2018 upon gaining some first-hand business industry experience was for personal reasons. That's because their product, being a tobacco-free alternative to cigarettes as a way to curb lung diseases globally, had struck a chord with her since she'd lost her dad to cancer and was a smoker too. She hence rose the ranks within three years, going from Senior Product Manager to Product Management Director to Director of New Product Delivery before parting ways with the firm in 2021. Then, this equestrian served as a Principal at Meter20 for two years, only to now be the proud Co-founder and CEO of Femistry in Berkeley — this establishment offers 100% plant-based supplements to women in peri/menopause.
Where is Allen Gladstone Now?
As a Pennsylvania native, Allen graduated from Council Rock High School North prior to enrolling at Penn State University to pursue a Bachelor's in Rhetorical Theory and Speech Communication. But then, it seems like he spent five years in Kansas City, Missouri, as a Senior Director of People and Talent at Sprint before suddenly finding himself holding similar positions in New York, Arizona, his home state, and New York again. That's when this smoker evolved into the Global Talent Acquisition Leader at Juul in California in 2017, just to leave four years later to join Sila Nanotechnologies in the San Francisco Bay Area — he actually still holds his Talent Leader position here and is now a vaper.
Where is Erica Halverson Now?
If there's only one way we can describe once-Juul Marketing Manager Erica, it would have to be hard working, considering how she has since established a business while keeping sustainability in mind. This Western Washington University English and Psychology graduate had actually kickstarted her career in the service industry prior to rising various ladders, that is, until she ended up at Juul as an executive in 2016. However, she left a mere year later, following which she evolved into not just an Independent Marketing Consultant but also an Entrepreneur — this dog mom's business is TINY ePAPER, dealing in 100% pure hemp paper, which she operates while being based in Edgewater, New Jersey.
Where is Nihir Shah Now?
While it's true Nihir's position at Juul was Design Insights Manager and Product Innovation in the three years he worked there (December 2017 – December 2020), he's actually a man of many hats. In fact, this Colorado School of Mines Mechanical Engineering plus Stanford University Product Design graduate is an educator, entrepreneur, furniture innovator, strategist, and user researcher. Currently, though, the San Francisco-based artist is admittedly only focusing on the built environment, furniture, lighting, as well as objects for living, all the while running a food venture by the name of Dear Neighbors with a friend.
Where is Richard Mumby Now?
While University of Michigan and Dartmouth University graduate Richard had slowly built such an online following for himself, he was essentially a rising influencer, yet he still kept formal jobs. He was hence the Chief Marketing Officer at Juul, meaning he was arguably responsible for vapes coming across as a lifestyle product rather than a health opportunity, but he has since refereed to his campaign as possessing "dynamic energy." That's when he parted ways from Silicon Valley in favor of New York City for good, where he presently serves on the board of NY Forever, is a Managing Partner at Eastern Standard Time Capital Partners, and a proud Managing Partner at RPM & CO.
Where is Kevin Burns Now?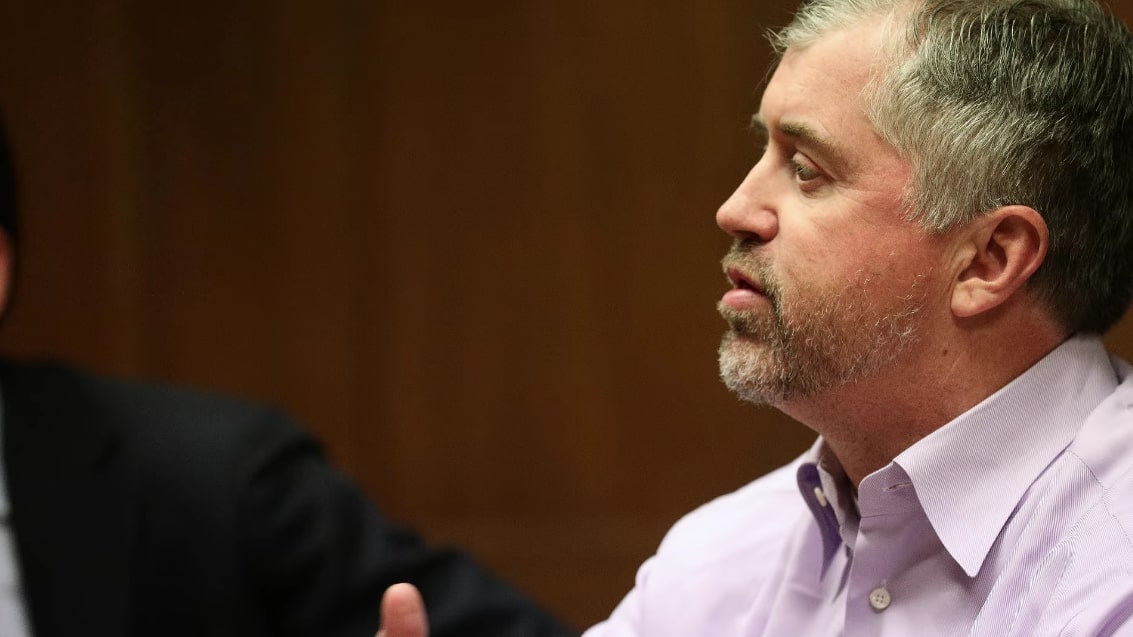 Kevin is honestly an executive who has proved his mettle in the business industry over and over again in the past four decades, especially since he has never technically held an entry-level position. The University of Connecticut's Mechanical Engineering turned Wharton School's Master's in Business Administration graduate kickstarted his career as a manager, following which he has navigated an electric firm, a private equity company, and a yogurt business alike. Yet, upon parting ways with Juul as its CEO after nearly two years of service in September 2019, he pivoted to pharmaceuticals (Alto Pharmacy) for a brief while before returning to yogurt (Chobani) as a President-COO — positions he maintains to this day.
Where is Mimi Sweeney Now?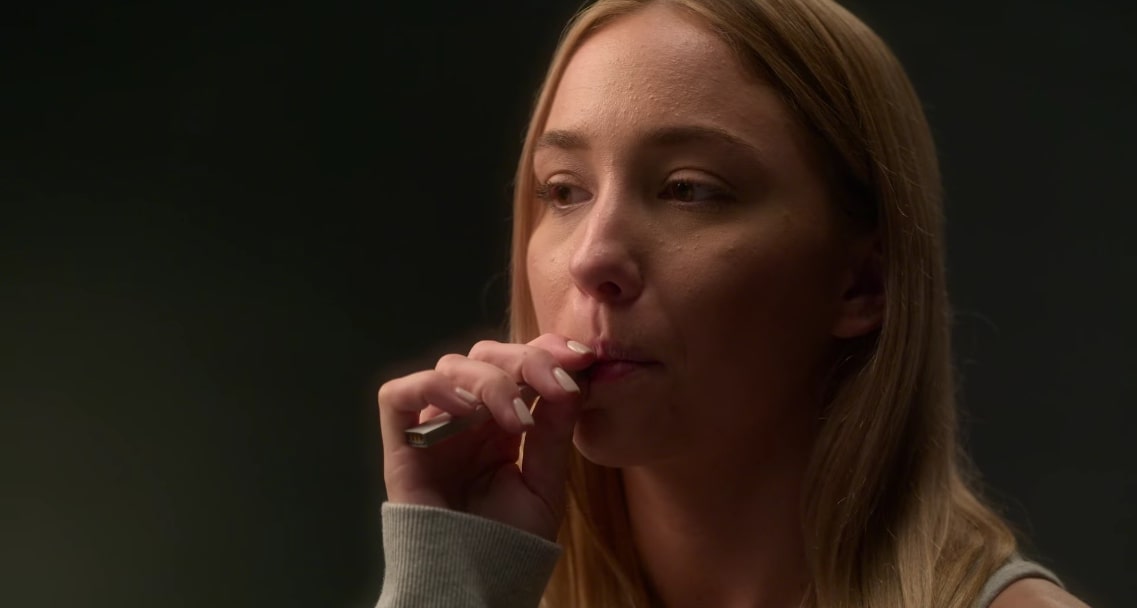 Mimi has been a Juul user from day one, and she has no plans of stopping anytime soon considering she's still young, loving having fun with friends, and hasn't really faced any extreme downsides to it. Coming to her current standing, it appears as if this St. Petersburg College graduate with a Bachelor's in Organizational Leadership and Management currently works as a Regional Account Manager at TempMee as well as a Freelance Event Promoter. Moreover, this Business Development, Customer-Centric Solutions, Live Events, Hospitality, Operational Excellence, and Strategic SalesBusiness Development, Customer-Centric Solutions, Live Events, Hospitality, and Strategic Sales' specialist's online presence indicates she's also gradually building herself on social media, traveling the world, and enjoying time with her partner, Alex Jekowsky.
Where is Chance Ammirata Now?
A Miami, Florida, native through and through, Chance got introduced to many things at an early age; yet, no one could have ever imagined him merely trying Juul once at a friend's house would subsequently evolve into an addiction, which would then inadvertently result in him being hospitalized for a collapsed lung. But alas, Vitamin E acetate in the form of counterfeit THC (a cannabinoid) pods were to blame for such lung issues not Juul as a whole, but he still quit for good. Therefore, today, the 22-year-old Miami Beach resident serves as the proud Owner/Founder of Lung Love Foundation as well as the Managing Director of Healthcare Heroes at Healthcare Heroes Campaign at the moment.
Where is Ksenia Benes Now?
While Chance suffered a collapsed lung, Nashotah, Wisconsin native Ksenia endured severe respiratory failure while she was just completing her senior year of high school, making her weaker with each passing day. However, from what we can tell, she has since made a remarkable recovery by quitting her bad habits to maintain a good quality of life, particularly as she hopes to establish herself as an actress, influencer, model, plus voice-over artist relatively soon. You can actually follow Ksenia on her public social media accounts, as seen above, to follow along her aspirations.