The filming for CBC's new original comedy series 'One More Time' has begun in Toronto, Ontario. Created by award-winning comedian D.J. Demers ('Born in '86') with Jessie Gabe ('Workin' Moms') serving as the showrunner, 'One More Time' will have 13 episodes of 30-minute runtime each and will be a workplace comedy revolving around D.J. (Demers), a partially deaf manager of a second-hand sporting goods store, and the eccentric group of employees he is surrounded by. In their efforts to keep their small, independent business running, D.J. and his employees must take on a variety of challenges.
Besides Demers, the series stars Geri Hall ('Astrid and Lilly Save the World') as assistant store manager Cynthia, Elise Bauman ('Carmilla') as employee and Olympian Jen, Daniel Beirne ('Ginny & Georgia') as under-motivated 'lifer' Wayne, Dayton Sinkia ('Letterkenny') as ill-fitted security guard Chris, and debutant Seran Sathiyaseelan as young part-timer Keeran. The cast also includes Nadine Bhabha ('This Hour Has 22 Minutes'); Marito Lopez ('Coroner'); Maddy Foley ('Step Sisters'); Chris Robinson ('The Amazing Gayl Pile'); and Jim Chad ('Murdoch Mysteries'), who portrays a golf club shopper.
Dan Bennett, Shane Corkery, and Anton Leo serve as executive producers on the show through Counterfeit Pictures, which is producing the CBC series. Demers and Gabe will also receive executive producer credits. 'One More Time' is produced by Colin Brunton ('Schitt's Creek') and co-produced by Martina Munro ('You Me Her').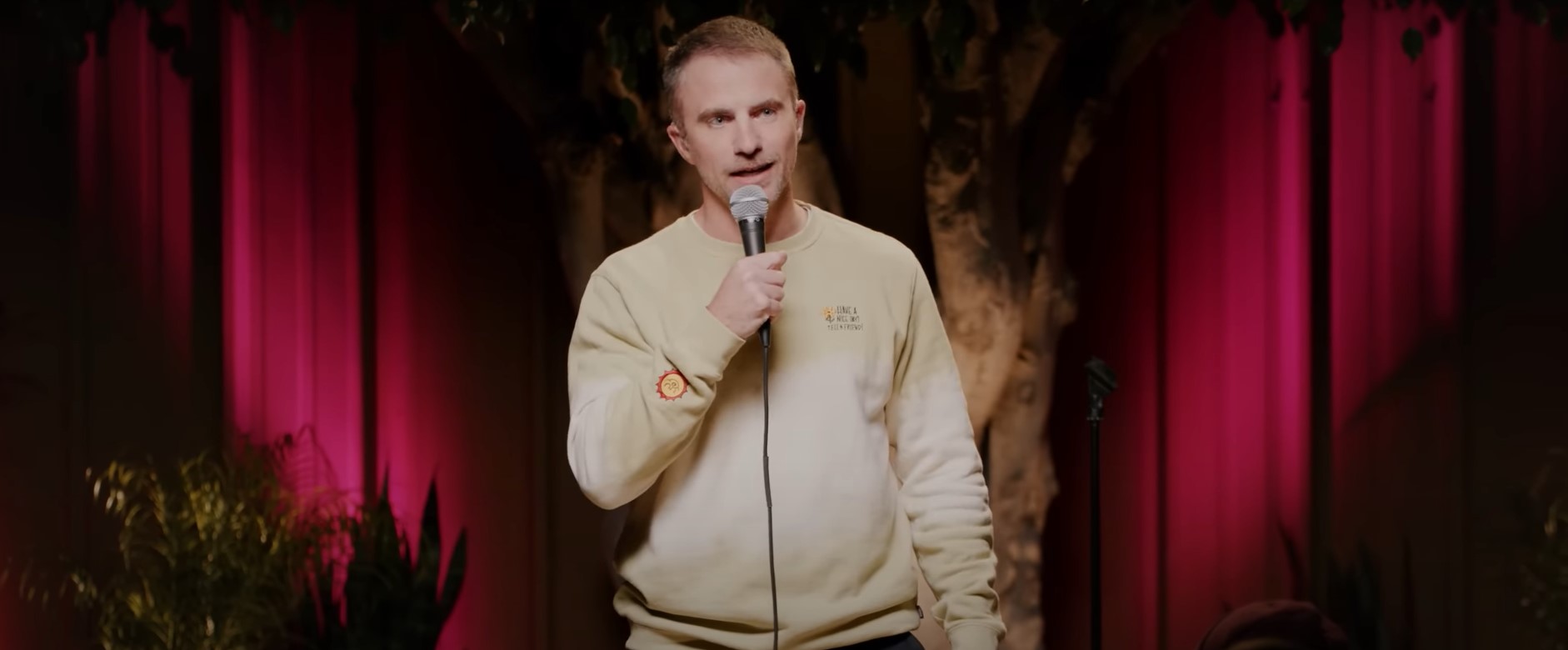 "From the writers to the cast to the producers to the CBC, everyone involved in this show is top notch and incredibly adept at papering over my flaws," Demers said in a statement. "I know this phrase gets bandied about, but this is truly a dream come true and I can't wait to share it with Canada."
Dan Bennett, a Counterfeit Pictures partner, stated that they had been fans of Demers' work for a long time. "As a comic and performer D.J. is incredibly smart, talented, and he has genuine charm. We are very excited to bring his humour and unique point-of-view to Canadian audiences."
CBC's executive director for scripted content, Trish Williams, added, "D.J. Demers continues to impress us with his wit, relatable humour and the way he crafts a story through his distinctive POV. 'One More Time' portrays an authentically refreshing and funny viewpoint on what it means to be part of a team and we can't wait for audiences from coast-to-coast-to-coast to fall in love with this store and the world that D.J. and the remarkable team have brought to life around it."
The upcoming series doesn't seem to have any connection to the CBC Television music series 'One More Time,' which originally aired between 1969 and 1970. Demers is partially deaf in real life and incorporates his experiences in his comedy acts and specials. He has been featured on 'The Tonight Show with Jimmy Fallon,' 'Conan,' and 'America's Got Talent.'
It's unclear whether the ongoing writers' and actors' strikes in the United States will have any impact on this Canadian production. We can expect more updates on that in the coming months, along with casting the plot. 'One More Time' is slated to be released in winter 2024 on CBC and CBC Gem.
Read More: Best Comedy Shows on Netflix