Among the hundreds of shows which hit our screens every year, only a few make a genuine attempt at tackling the problems that women face in their daily lives. And even if they do, the focus of attention usually revolves around the lives of younger women, and not mothers with children who have to balance their personal lives, desires, and passions with their duty towards their loved ones. When we observe an authentic account of what working mothers go through every moment of the day, it hits us that their sacrifices in trying to make our lives better is unfathomable. The Canadian sitcom 'Workin' Moms', created by Catherine Reitman, is a positive step in this direction, as it tries to tell a story that has been seldom said in mainstream television.
The story of 'Workin' Moms' centers around four friends — Kate, Anne, Jenny, and Frankie. Each one of them lives a pretty busy life, balancing personal life and work, while also trying to find some time for themselves and their passions. The very urban problems of career choices, financial independence, and the nuances of discovering one's own identity become the central theme of the show. If you loved watching 'Workin' Moms', then there are a few more shows that are stylistically and thematically similar to this one that you might enjoy. Here's the list of best shows similar to 'Workin' Moms' that are our recommendations. You can watch several of these series like 'Workin' Moms' on Netflix, Hulu or Amazon Prime.
7. Mom (2013-)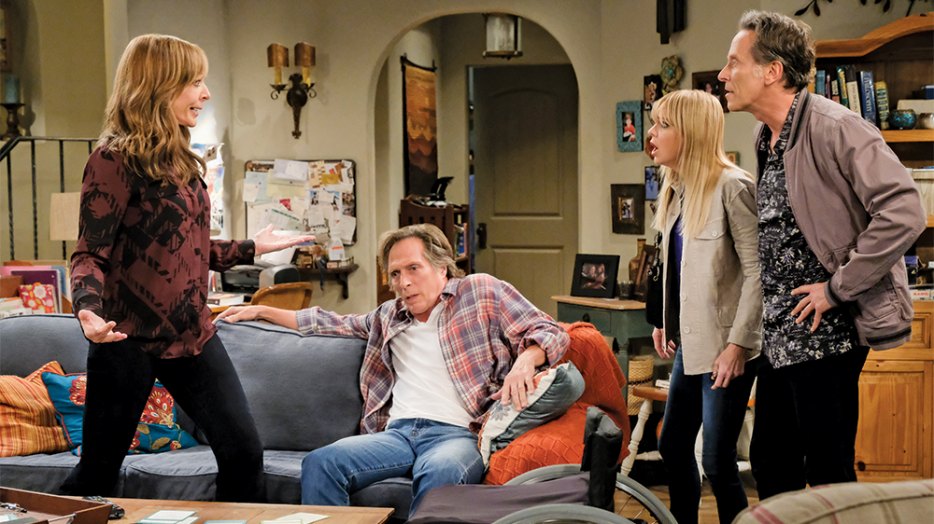 Created by Chuck Lorre, Eddie Gorodetsky, and Gemma Baker, the CBS sitcom 'Mom' is a penetrating look into the troubles of addiction and its detrimental effects on one's life and relationships. The central character of the series, Christy, and her mother Bonnie have both been suffering from addiction, which not only impacted their lives in irreversible ways but also drove a wedge between them which took a long time to heal. While Christy shares the problem of addiction with her mother, she shares the problem of unwanted teenage pregnancy with her daughter, both having suffered this ordeal at very early stages in their lives. These three women have been through an awful lot in their lives, but it is the way they pick themselves up and keep going despite the odds being against them which drives the narrative forward. The issue of addiction is quite sincerely portrayed in 'Mom', something we do not usually see being addressed in mainstream sitcoms.
6. Oh Baby (1998-2000)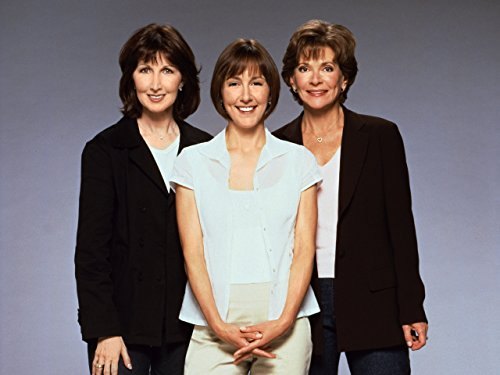 In 'Workin' Moms', we follow the lives of four women as they balance their lives and motherhood, trying to put their best foot forward in both departments. The Lifetime series 'Oh Baby' is a slightly different take on the issue, where a working mother's desire to be a parent takes center stage. The show follows Tracy Calloway, a working professional, who, after being inspired by many women in her office, decides that she wants to be a single working mother as well. The series centers around the problems Tracy navigates through before finally becoming a mother, and when she does, we observe Tracy trying to balance her work and home lives. The humor and writing of 'Oh Baby' is powerful, to say the least, capturing the nuances of a single mother's life. Series creator Susan Beavers took events from her own life as inspiration for the show.
5. Man With A Plan (2016-)
Matt LeBlanc has undoubtedly been one of the strongest comedy actors on television for quite some time now. Even after 'Friends' ended, he kept the audience reeling in splits of laughter with his shows 'Episodes' and 'Man With A Plan'. While we have discussed mothers all this while, with this show, we get a chance to look at the male perspective of things. In 'Man With A Plan', LeBlanc plays Adam Burns, a man whose wife has decided to pursue her dreams by taking a new job, and now he has to take care of the family comprising of three children. People who loved watching 'Workin' Moms' and 'Oh Baby' will definitely relate to the problems addressed in 'Man With A Plan'.
4. Good Girls (2018-)
'Good Girls' is also a story about three moms, albeit with a massive twist. Beth, Annie, and Rubie — the three central characters in 'Good Girls' — are a testament to this fact. When financial troubles keep messing up with their lives, they decide that the best way to get out of it is to rob a grocery store. They, of course, do not know what they're getting into, and soon realize they've bitten more than they can swallow. 'Good Girls' is a hilarious crime comedy centered around three women who have never done anything criminal-like in their lives before suddenly taking on such a drastic step. It is the trepidations they face in the world of crime which becomes the central theme of the series. Watch it for some hilarious moments and strong performances by the cast members. Audiences have showered their love on the series despite critics holding back their praises to a certain extent.
Read More: TV Shows Like Good Girls
3. Mother Up! (2013-2014)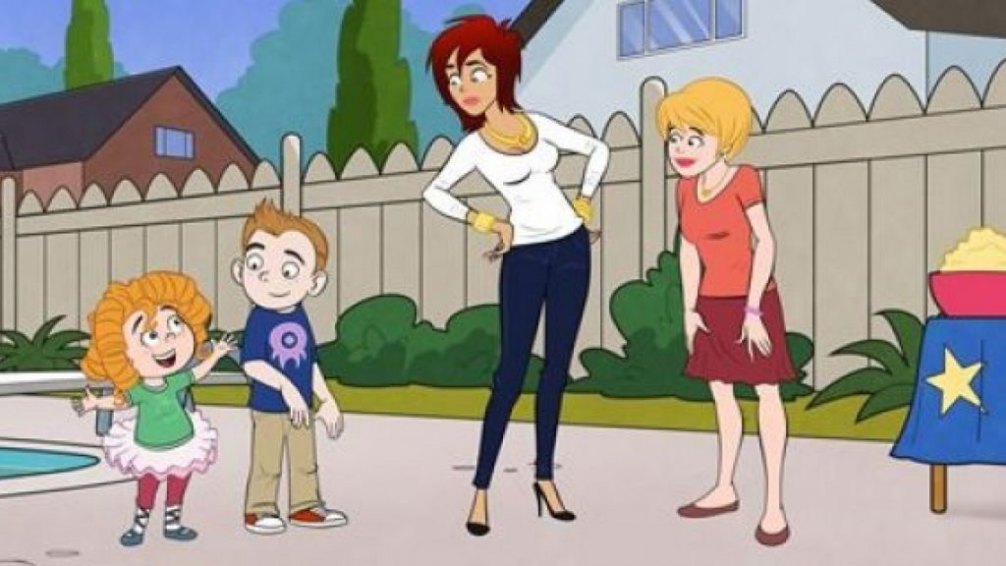 Actress Eva Longoria is the executive producer and lead voice actor for this adult animated series about a mother's struggles in raising her two children. Longoria lends her voice to the central character, Rudi Wilson, a music company executive mired in scandal, who wants to turn over a new leaf in her life. In order to do so, Rudi moves out of town with her children and settles in a suburb. Having always been busy with her work life, Rudi is not exactly the best-equipped person when it comes to raising children. How she manages this difficult task in the new suburban setting with the help of friends and neighbors is the central theme of the series. Besides Rudi's story, the layered narrative also very poignantly puts forward the different ways of life in an urban and a suburban locale, where, in the latter, things move at a much slower pace. The show did receive some critical acclaim, but was canceled after the first season itself.
Read More: TV Shows Like Veronica Mars
2. American Housewife (2016-)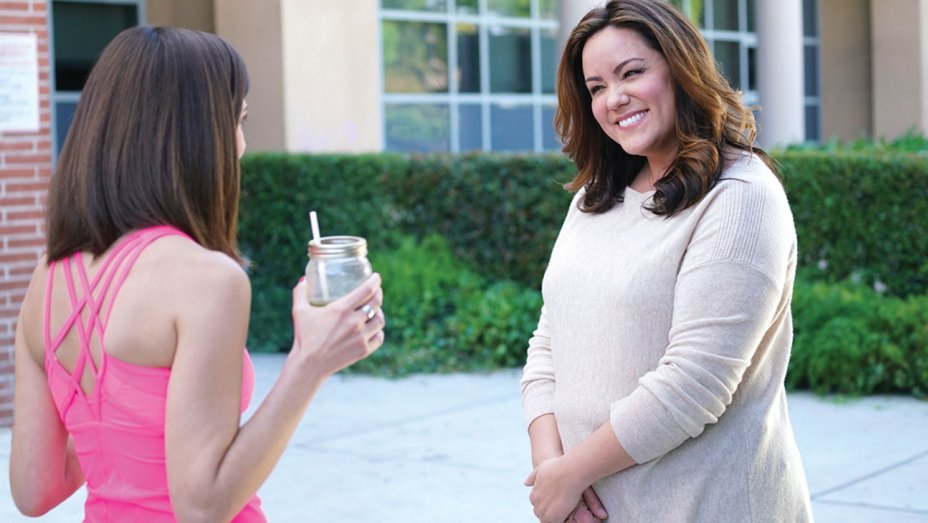 It can be fairly difficult for anyone to live in a neighborhood where the other residents are starkly more affluent than you are. There will always be a sense of disparity between your lifestyle and theirs, which, even if you manage to digest, might be difficult for young children to take in. Such is the case with 'American Housewife"s lead character Katie Otto, who has moved into a posh neighborhood with her family but can hardly match up to her neighbors in terms of financial strength. The show poignantly shows how Katie manages to deal with this situation while keeping her family close. Despite praise from all around for the engaging story and a strong performance by Katy Mixon, 'American Housewife' courted some controversy when the show kept mocking the city of Norwalk, Connecticut in various episodes.
Read More: TV Shows Like The Boys
1. In The Motherhood (2009)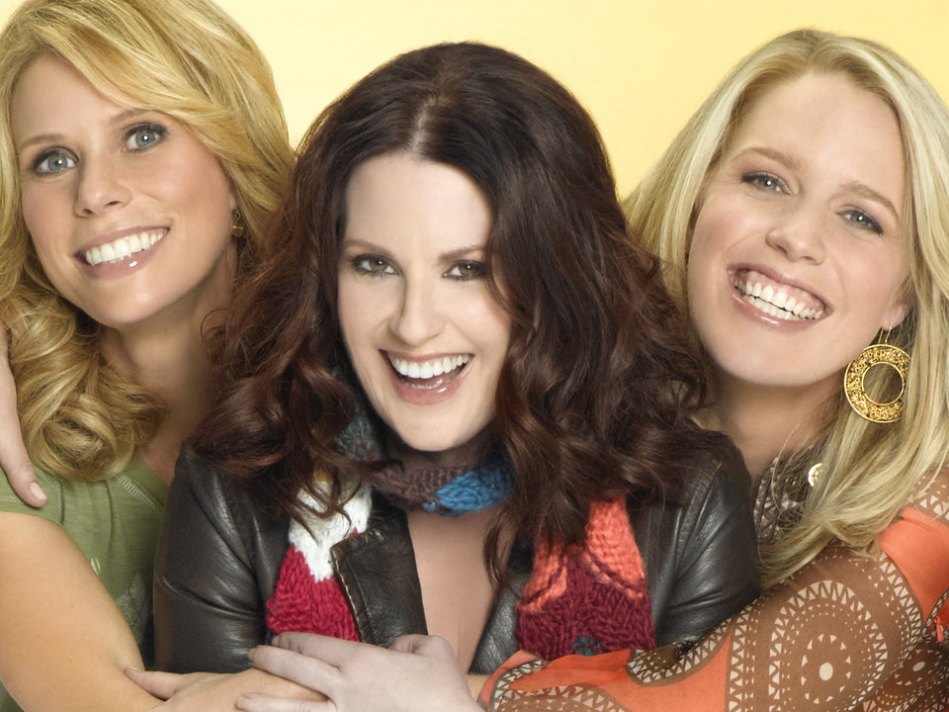 The plot of 'In The Motherhood' is pretty similar to 'Workin' Moms' because this series, too, takes a look at the lives of three mothers as they struggle to raise their children amidst dealing with their personal lives. 'In The Motherhood' is a character-driven series, where the quirkiness of the central characters — Rosemary, Jane, and Emily — drives the story forward. The most important aspect of this series is that it manages to deal with different types of mothers. Jane is a working mother; Rosemary is a single mother; while Emily is what we have now come to know as a "soccer mom". Watch this series for the interesting characters, with each of them bringing a different dynamic to the table.
Read More: TV Shows Like The Good Place