Netflix's 'At Home With the Furys' has become beloved by viewers across the world for its insight into the life of Tyson Fury and his loved ones. One of the key stars of the show is none other than Tommy Fury, whose presence as a boxer and a brother truly adds to the family-like atmosphere. However, many of his fans who have come to admire his time in the show cannot help but wonder why his mother, Chantal Fury, was not seen in season 1 of the series. If you are curious about the same, worry not because we have your back!
Who is Chantal Fury?
Celebrating her birthday every year in May, Chantal Fury is reportedly of Mauritian descent. She got married to John Fury in 1989, not long after the birth of Tyson Fury, John's son from his marriage to Amber Fury. In fact, through his marriage to his first wife, John has two other sons, John Jr and Shane Fury. Though John and Amber also had a daughter in December of 1997, she tragically passed away a day after her birth.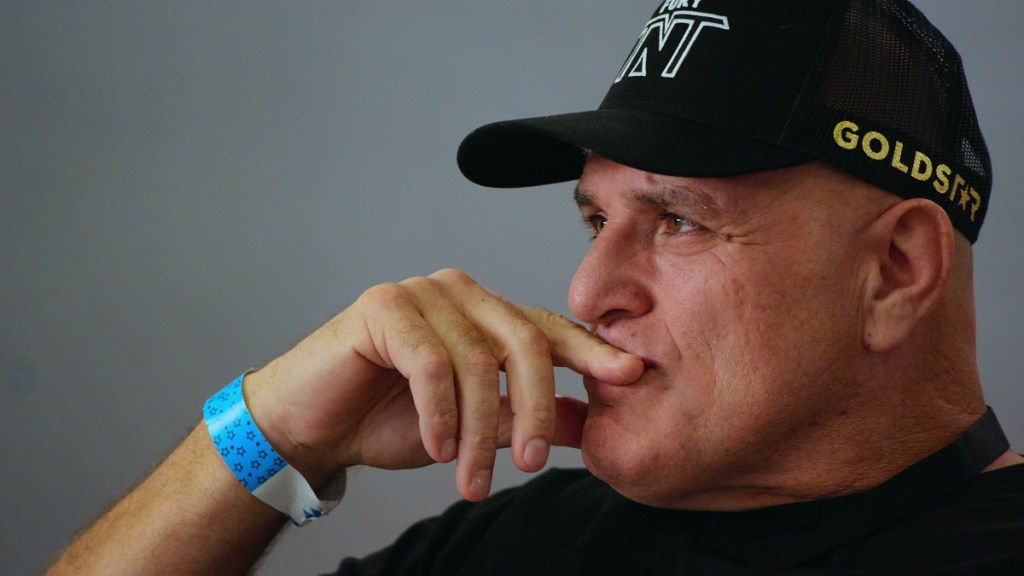 As for Chantal, she and John are parents to boxers Tommy and Roman Fury. The former has already made a name for himself in the world of boxing, while the latter has, as of writing, been a part of two different matches and won them both, his last having been held against Erik Nazaryan on June 16, 2023. Despite the life of limelight that her sons have chosen, Chantal seemingly prefers to keep away from the public eye.
However, that has not stopped Chantal from being there to support her sons. In fact, she was seen on-screen in 'Love Island' season 5 in 2019 in order to support her son, Tommy. Her arrival certainly surprised the boxer, who could not believe his eyes. "This woman has not been on a plane in 16 years," he had exclaimed upon seeing Chantal enter the villa located in Mallorca, Spain. Chantal herself was quite happy to tell her son just how proud she was of him and his performance in the reality show.
Why is Chantal Fury Not in At Home With the Furys?
As of writing, there have been no official updates explaining the absence of Chantal Fury from 'At Home With the Furys' season 1. That being said, it is possible that it might be her reluctance to be constantly in the limelight that may have prompted her decision not to be a part of the Netflix show. Interestingly, she is not the only person from the Fury clan who has not been seen in the series, with Amber and Roman Fury also not having any major screen time.
That being said, it is evident that Chantal is very involved in the life of her sons and granddaughter. She certainly seems to be over the moon about the birth of Bambi Fury, the daughter of Tommy Fury and Molly-Mae Hague. Hence, it is certainly possible that Chantal may be seen in a potential season 2 of the show as a grandmother to the young addition to the Fury clan, who was welcomed into this world on January 23, 2023.
Additionally, after Tommy proposed to Molly-Mae on July 23, 2023, it is also possible that Chantal may want to take an active role in the wedding preparations for her son's upcoming nuptials. Moreover, she might join forces with Paris Fury to help Molly-Mae understand the intricacies of marrying into a family of Irish Traveler heritage. Whether or not this will translate into Chantal being a part of a potential second installment of the Netflix show remains to be seen though we are positive that the fans will certainly not be averse to this idea.
Read More: Amber Fury: Who is Tyson Fury's Mom? Why is She Not in At Home With the Furys?