As a reality television original series we can only describe as equal parts competitive, supportive, dramatic, positive, collaborative as well as intimate, Netflix's 'The Circle' is truly unlike any other. After all, it's essentially a social media-driven popularity contest wherein the aspirants can play as whoever they want to in an attempt to walk away with a hefty $100,000 cash prize in hand. However, in the fifth installment of this production, the top three were actually those whose strategy was to always be their authentic selves — so, let's find out more about the runner-up, shall we?
Chaz Lawrey's The Circle Journey
The moment Chaz stepped foot into the show, it was rather evident that he would be the one to watch out for, owing to not just his natural charm but also his pure aura of energetic vibrancy. "I'm entering as myself 100% with just a little bit of embellishment," he stated during his introduction before revealing he was going to be portraying a registered nurse rather than being his entrepreneurial self. The reason? "To diagnose these players with the medical diseases I call bullsh*t… I went to nursing school, although I didn't finish, and they do an incredible job [extracting secrets]."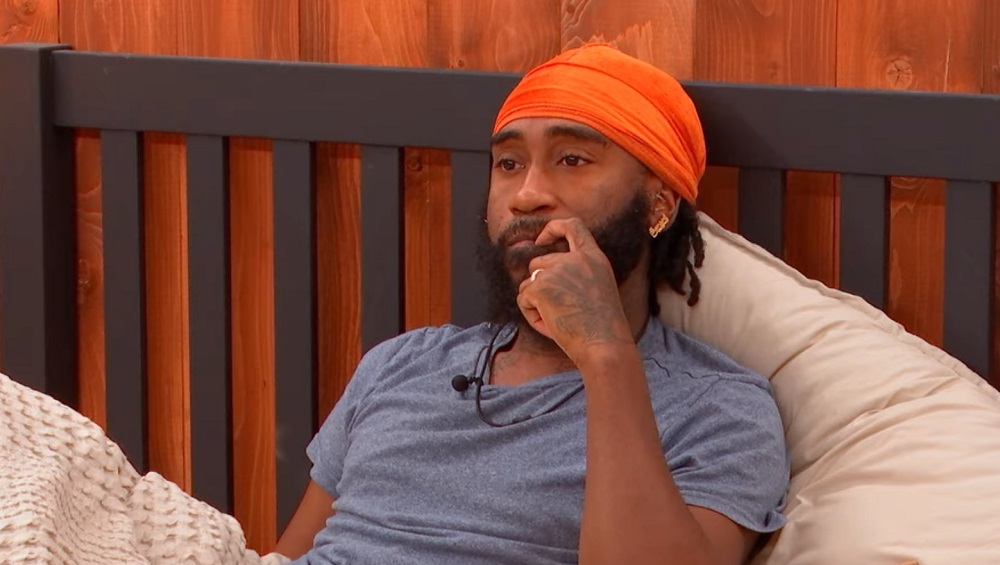 Yet if we're being honest, Chaz forgot to mention some of the most significant aspects of what makes him who he is during his opening clip; he's kind, caring, passionate, compassionate, and mature. In fact, his mere presence as well as quiet emotional support enabled both Bruno (aka Billie-Jean Blackett) and Tom Houghton to gradually open up regarding their personal lives within the game. The latter actually said it best during the finale — "You were the first person who showed me that being open is key to forming relationships. Ultimate respect, man. It was really so much."
In other words, Chaz led by example in every sense of the term. He never once backed away from sharing his feelings, wheather positive or negative, and nor did he ever hide his sexuality, insecurities, or struggles. The sole thing he hid is the fact he's engaged (for strategic purposes). Taking all this into consideration, along with his sheer niceness, loyalty, and largely drama-free stint, it comes as no surprise the New Jersey native held the position of influencer four different times. But alas, when the time came, the votes were such that he ended up in second position. Though he's not mad about it since his own "wifeyyy," Sam Carmona, was crowned the winner.
Where is Chaz Lawery Now?
From what we can tell, Chaz is currently based in Los Angeles, California, where he happily continues to serve as an established entrepreneur while working as an online content creator. His business actually centers around car cleaning and detailing, like the projects featured in the early 2000s show 'Pimp My Ride,' yet it's a passion for him that goes to a personal extent. "My journey all began with me detailing my own car and showcasing it via Instagram," he once said. "I received positive feedback [along with several inquiries… so] I knew at that point I could turn this into a business."
Chaz hence launched the Shampoo Papi Mobile Detailing company and, in turn, earned his world-known moniker of Shampoo Papi thanks to both 'The Circle' season 5 as well as his 2021 iTunes series' Shampoo Papi Mobile Detailing.' We should even mention that because he has always had a keen interest in fashion, design, and modeling from a young age, now that he's a public figure, he'll probably start grabbing any opportunities rising from within these areas as well. As for his personal standing, despite the fact Chaz prefers to keep his familial and love life well away from the limelight these days, it does appear as if he and his partner of around five years are still engaged.
Read More: Where is The Circle Season 5 2nd Runner-up Raven Sutton Now?