'Tammy' is a feel-good comedy movie of 2014 directed by Ben Falcone. Melissa McCarthy takes the reins as Tammy, a middle-aged woman who embarks on a road trip with her grandma (Susan Sarandon) following a heartbreaking divorce and unemployment. Behind the wheel, Tammy faces a variety of comedic and difficult situations as she searches for her life's meaning.
As the movie takes flight, Tammy learns to value herself and to stop letting other people dictate her meaning of happiness. Melissa McCarthy gives a fantastic portrayal of Tammy, bringing both comedy and emotion to the role. Likewise, Susan Sarandon's performance as Pearl gives the picture more nuance and poignancy. If Tammy's heart-warming journey had you impressed, and you're looking for similar films to fill your basket, we've got you covered. You can watch most of these movies similar to 'Tammy' on Netflix, Hulu, or Amazon Prime.
8. The Hollars (2016)
'The Hollars,' a 2016 comedy-drama directed by John Krasinski, delves into the life of John Hollar (John Krasinski), an artist struggling in New York City. When his mother faces a serious health crisis necessitating brain surgery, John returns to his small hometown. Here, amidst his dysfunctional family's challenges, he finds himself confronting his past, navigating the struggles of his present, and preparing for the responsibilities of impending fatherhood.
Like 'Tammy,' 'The Hollars' explores family dynamics and the challenges of returning to one's roots. Both films' protagonists have to deal with internal conflicts while also tending to their families. John Hollar travels home because of a family health problem as Tammy takes a road trip to catch up with her loved ones. Although they vary in tone, both 'Tammy' and 'The Hollars' explore how family dynamics impact someone's growth and provide opportunities for self-reflection and progress.
7. Punching the Clown (2009)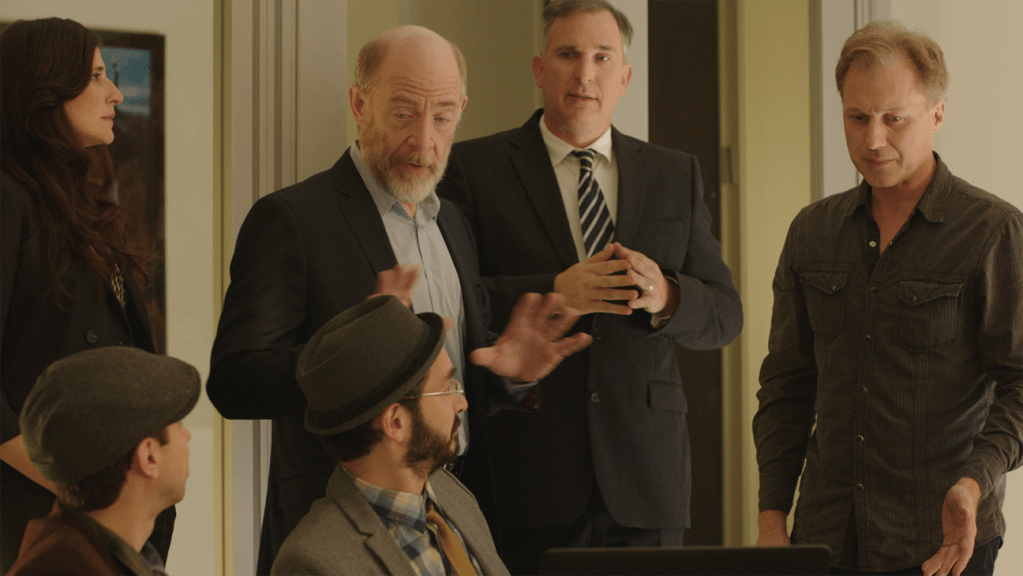 'Punching the Clown,' a 2009 comedy-drama directed by Gregori Viens, follows the tale of Henry Phillips (Henry Phillips). Henry is an unconventional singer-songwriter and comedian striving to establish himself in the competitive Los Angeles entertainment arena. The story unravels with Henry facing a plethora of challenges and quirky misadventures as he navigates the comedic and often peculiar landscape of showbiz. Throughout it all, Henry remains steadfast in honoring his different voice and style, showcasing his journey through the ups and downs of the entertainment industry.
Similar to 'Tammy,' 'Punching the Clown' deftly blends comedic and touching scenes to show what it's like to go for your passions despite the risks involved. In 'Tammy,' Tammy struggles to find her footing, leading her to undertake an adventurous road trip. In a similar vein, Henry Phillips, in 'Punching the Clown' traverses the harsh and cutthroat world of music and comedy.
6. The Giant Mechanical Man (2012)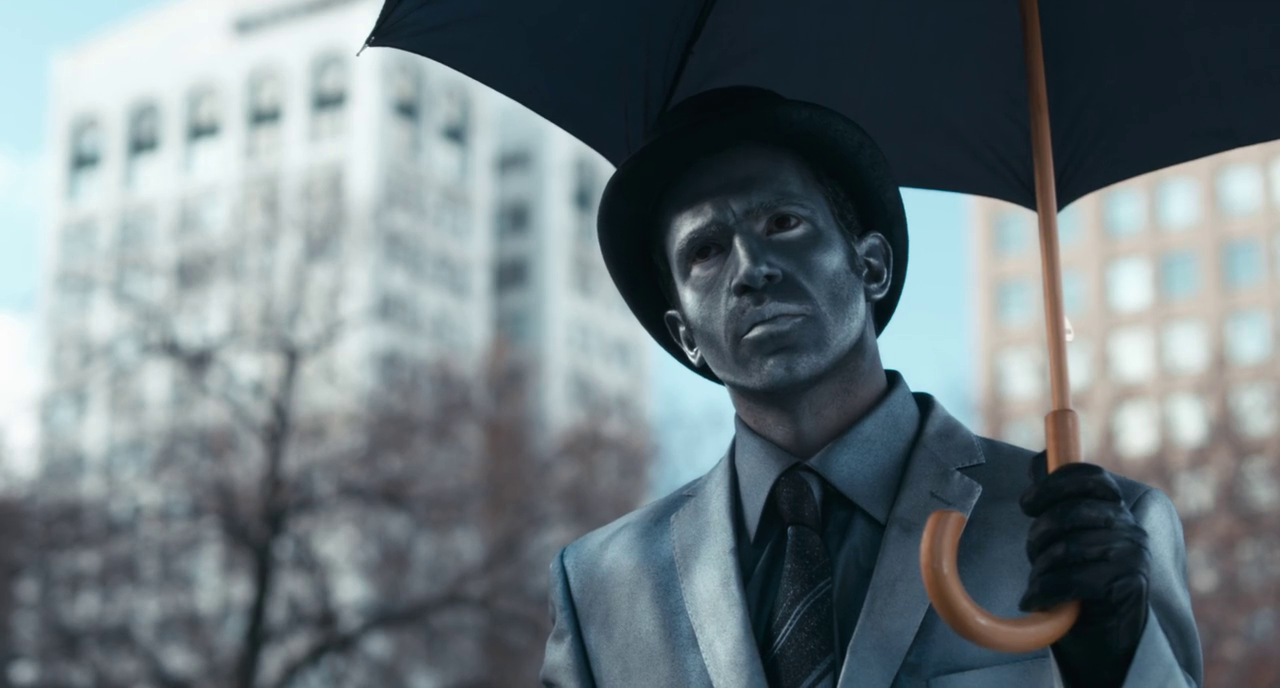 'The Giant Mechanical Man' is a 2012 romantic comedy-drama helmed by Lee Kirk. At the heart of the story is Janice (Jenna Fischer), who grapples with joblessness and the pressures of societal norms. On the flip side, there's Tim (Chris Messina), a street artist who masquerades as a 'giant mechanical man' in public spaces.
The story unfolds as they cross paths, forming an unorthodox friendship that challenges conventional expectations and so-called rules of the world we live in. Both 'The Giant Mechanical Man' and 'Tammy' deal with people who are alienated from society and are searching for their place in it. Similar to Janice in 'The Giant Mechanical Man,' Tammy in 'Tammy' contend with unemployment and the pressures of society, as well as the end of her marriage.
5. Happy Christmas (2014)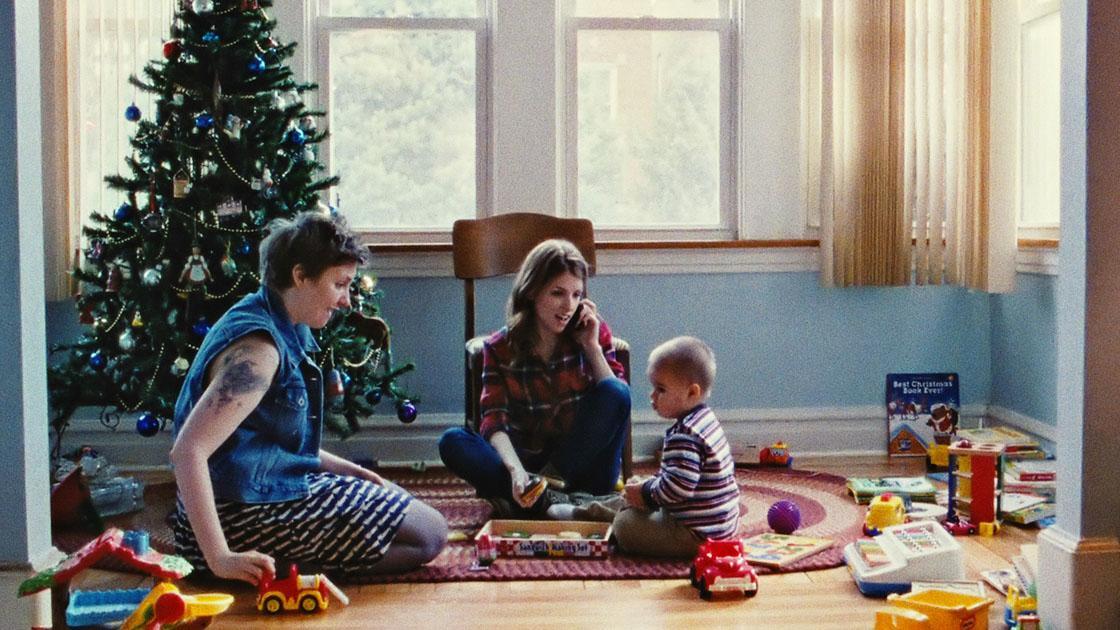 'Happy Christmas,' a 2014 comedy-drama written and directed by Joe Swanberg, follows the story of Jenny (Anna Kendrick), a young woman grappling with a recent breakup. She decides to move in with her older brother Jeff, his wife Kelly, and their toddler. Jenny's arrival shakes up their usual family routine, setting off a chain of events that delves into the hooks and nooks of family dynamics, relationships, and the journey toward personal growth.
When it comes to portraying crooks and crannies of family dynamics, 'Happy Christmas' is as honest and unvarnished as it gets. The film's success lies in the sincerity of its performances, particularly Anna Kendrick's depiction of a young lady struggling to find her footing.
'Tammy' and 'Happy Christmas' both boast likable protagonists navigating transformative phases in their lives. These characters find solace and valuable life lessons through unexpected relationships. In 'Tammy,' the titular character embarks on a road trip with her grandmother, fostering a deeper bond. Conversely, in 'Happy Christmas,' Jenny's decision to live with her brother instigates a reevaluation of relationships and priorities.
4. Enough Said (2013)
Nicole Holofcener's 'Enough Said' puts the audience in the shoes of Eva (Julia Louis-Dreyfus,) a divorcee and a massage therapist. In her life enters Albert, a divorced television archivist (James Gandolfini). Eva begins dating Albert while unknowingly befriending Marianne (Catherine Keener), a poet and her client. The catch is Marianne is Albert's ex-wife. Amid the dance of dating and the subtleties of friendship, Eva wrestles with the idea of what to reveal or stifle about Albert to his ex-wife.
Both 'Enough Said and 'Tammy' are about relationships, love, and learning about oneself. Like Tammy, who just went through a harsh divorce, Eva is in a transitional period in her life, one in which she is open to new experiences and relationships. The films focus on the dangers and rewards of making a fresh start and striking relationships with others.
3.

Hello, My Name Is Doris (2015)
'Hello, My Name Is Doris' is a heartfelt romantic comedy-drama from 2015, helmed by director Michael Showalter. The plot centers around Doris Miller (Sally Field), an eccentric and socially withdrawn woman in her sixties who becomes smitten with a younger colleague named John Fremont (Max Greenfield). This infatuation sparks a transformative journey for Doris, nudging her to rediscover herself and explore a budding romantic connection with John.
Like in 'Tammy,' 'Hello, My Name Is Doris' follows a middle-aged woman who's at a turning point in her life. Both films follow a female heroine as she sets out on a quest of self-discovery and self-growth. After suffering a series of defeats, Tammy takes on the road in 'Tammy,' while in 'Hello, My Name Is Doris,' Doris reinvents herself and goes about pursuing her romantic passions in a nontraditional manner.
2. The Way Way Back (2013)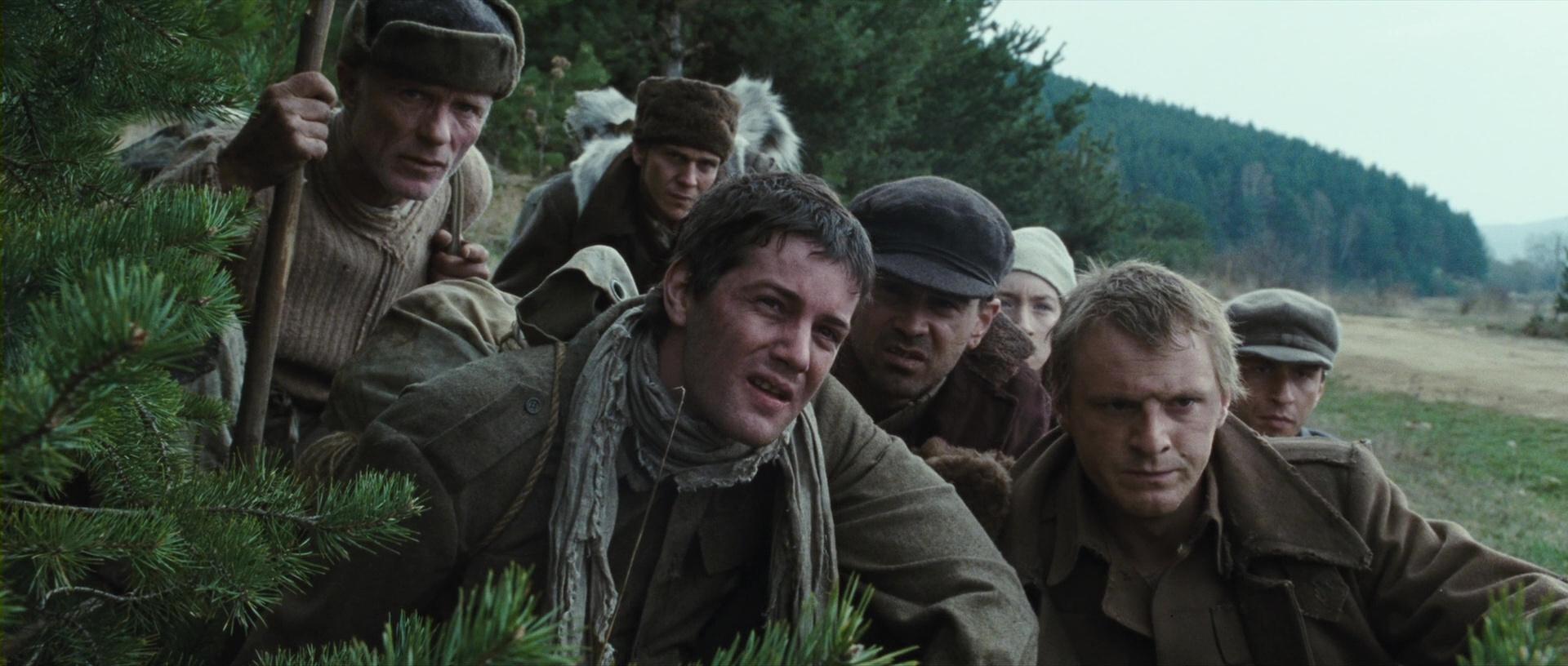 'The Way Way Back' is a 2013 coming-of-age comedy directed by Nat Faxon and Jim Rash. The storyline revolves around Duncan (Liam James), a reserved 14-year-old boy who is somewhat reluctantly dragged along for a summer vacation with his mother, Pam (Toni Collette), her domineering boyfriend Trent (Steve Carell), and Trent's daughter. Feeling like an outsider and craving connection, Duncan discovers solace and companionship at a local water park. Therein, Duncan befriends Owen (Sam Rockwell), ultimately finding his voice, confidence, and a true sense of belonging.
'Tammy' and 'The Way Way Back' both center on a character's transformative journey and personal growth. In 'Tammy,' the main character embarks on a road trip as a means to escape her challenges and, unexpectedly, discovers meaningful connections along the way. On the other hand, in 'The Way Way Back,' Duncan seeks refuge and guidance at a water park during his summer vacation, ultimately finding a sense of belonging and the courage to become more self-assured.
1. The Spectacular Now (2014)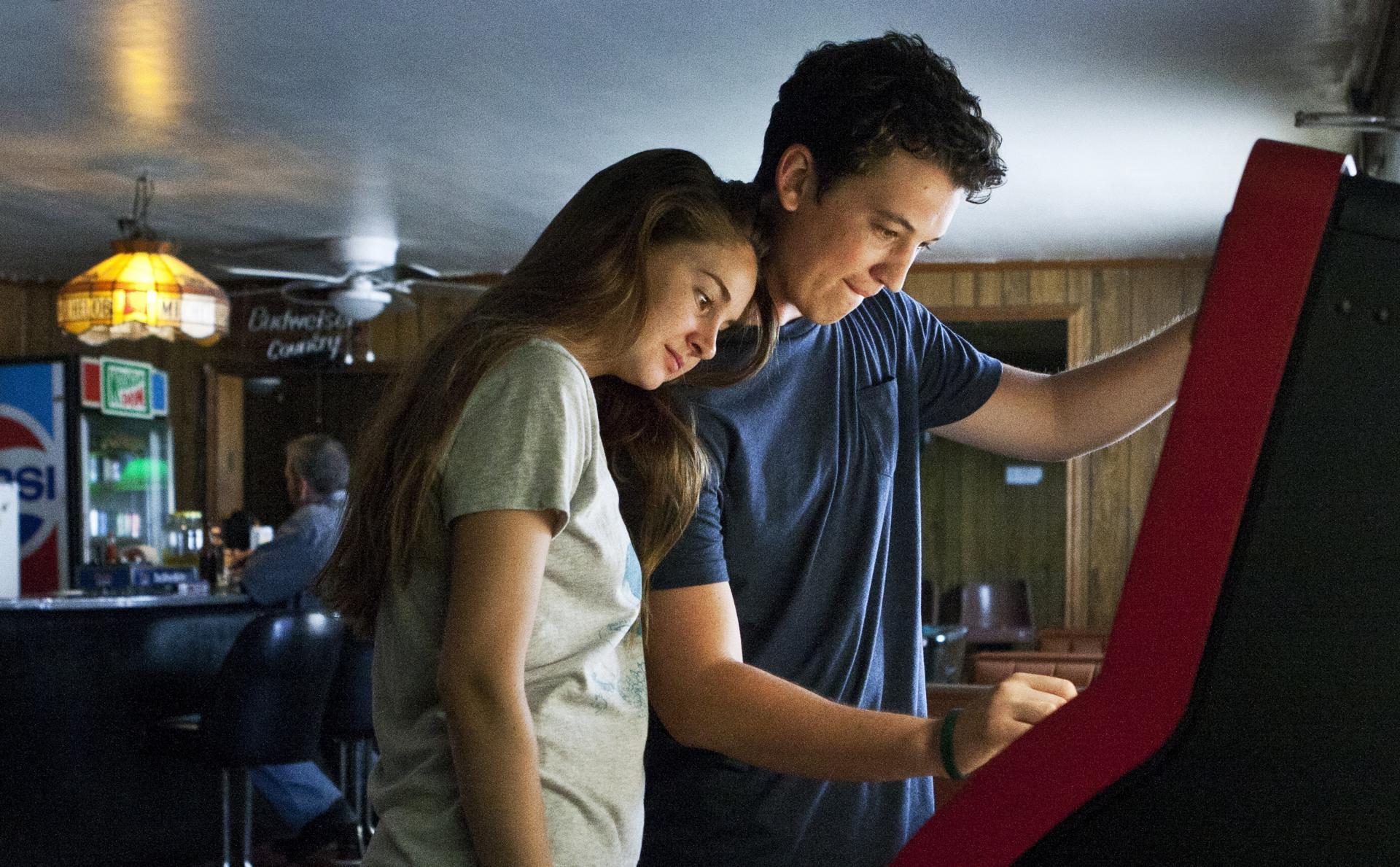 In the heartfelt coming-of-age romantic comedy 'The Spectacular Now,' directed by James Ponsoldt, we meet Sutter Keely (Miles Teller), a charming and popular high school senior on the brink of graduation. Sutter lives in the present, avoiding any thoughts about what lies ahead after high school. However, his life takes an unexpected turn when he forges a close bond with Aimee Finicky (Shailene Woodley), a quiet and attentive classmate with her own ambitions. With every passing day, their friendship deepens into a romantic relationship, offering them a chance to confront their individual struggles and reassess their perspectives on life.
Both 'The Spectacular Now' and 'Tammy' deal with themes of maturation and self-reflection. Similar to Tammy, Sutter must deal with the pressures of his senior year of high school and come to terms with the idea of what lies ahead. Both 'The Spectacular Now' and 'Tammy' show their protagonists at turning points in their lives, when they must confront their own frailties and reevaluate their pursuits.
Read More: Is Melissa McCarthy's Tammy Inspired by a True Story?