The filming of 'Dalgliesh' season 3 is set to start in Belfast, Northern Ireland, in the first quarter of 2024. Based on the 'Adam Dalgliesh' novels by P.D. James, the British crime drama series follows "Detective Chief Inspector Adam Dalgliesh, a published poet and recent widower, who employs his empathy and insight to plumb the darker depths of the human psyche while investigating complex crimes in mid-1970s England."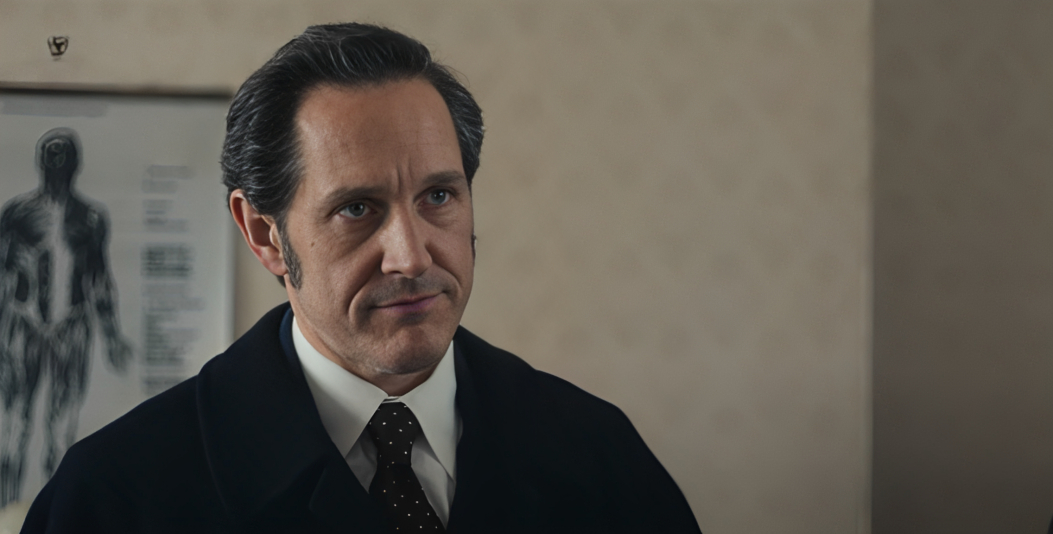 Belfast, where the filming of the upcoming season will take place, is known for its lush countryside, scenic coastlines, and urban cityscapes, which makes it an ideal location for filming diverse projects. The previous seasons of the show, despite being set in England, were also shot in the city. Belfast has previously hosted the production of 'Game of Thrones,' 'Sons of Anarchy,' 'The School for Good and Evil,' 'Line of Duty,' 'The Frankenstein Chronicles,' 'The Northman,' and 'The Fall.'
'Dalgliesh' was created by Helen Edmundson, who also serves as a writer on most of the episodes. She previously wrote the 2015 television film 'An Inspector Calls,' based on J. B. Priestley's 1945 play of the same name. The movie won the Broadcasting Press Guild Award for Best Single Drama in 2016. Edmundson then co-wrote the script for Garth Davis' 'Mary Magdalene,' which premiered at the National Gallery in London in 2018. The writer is also known for radio adaptations of several literary classics including Virginia Woolf's 'The Voyage Out,' Thomas Hardy's 'The Mayor of Casterbridge,' and Jane Austen's 'Sense and Sensibility.'
The plot of the upcoming third season hasn't been revealed yet. Since the series doesn't follow the chronological order of James' novel series, it is hard to predict which book(s) will serve as the source text(s) of the new round. The first season adapted the fourth, fifth, and seventh books of the series, whereas the second season adapted the sixth, tenth, and twelfth books. Since the book series comprises fourteen novels, there is plenty of material for Edmundson and her team of writers to adapt.
'Dalgliesh' stars Bertie Carvel in the titular role. The acclaimed actor is known for his work in theater and television and is a recipient of several honors, including a Tony Award and two Laurence Olivier Awards. He appears in 'Doctor Foster,' 'Baghdad Central,' 'The Sister,' 'The Pale Horse,' 'Revolting Rhymes,' 'Jonathan Strange & Mr Norrell,' and 'The Crimson Petal and the White.' Carvel is joined by Carlyss Peer ('The Crown') as DS Kate Miskin, Jeremy Irvine ('Treadstone') as DS Charles Masterson, and Alistair Brammer ('Medieval') as DS Daniel Tarrant. The casting details for the third season are currently under wraps.
The series, produced by New Pictures for Acorn TV and Channel 5, originally premiered in November 2021. Following a positive response from the audience, the show was renewed for a second season in March 2022 and a third in July 2022. At the time, Sebastian Cardwell, Deputy Chief Content Officer at Channel 5/Paramount UK, announced, "Bertie Carvel's expert portrayal of Chief Inspector Adam Dalgliesh delivers a lasting charm and sophistication that is unmatched and, clearly, a must-watch. We are absolutely elated to return for not one, but two, mysterious and compelling seasons." The second season aired in April and May 2023. Brendan Mullin produces the series, with Helen Edmundson, Emily Russell, Catherine Mackin, and Willow Grylls serving as executive producers.
Read More: Best Crime TV Shows