HBO's 'Succession' is a comedy-drama series where characters make each other miserable in their pursuit of wealth, fame, and power. No two characters make each other as miserable as husband and wife pair Tom Wambsgans and Siobhan "Shiv" Roy. With the show's fourth and final season in full swing, dark clouds are wandering over Tom and Shiv's relationship. However, the news of Shiv's pregnancy which remains hidden from Tom, could hold the potential to help the couple overcome their differences. If you are wondering whether Shiv tells Tom about her pregnancy in 'Succession,' here is everything you need to know! SPOILERS AHEAD!
What Happens Between Shiv and Tom?
Siobhan "Shiv" Roy (Sarah Snook) and Tom Wambsgans (Matthew Macfadyen) are engaged during the first season of 'Succession' and later get married. However, Tom and Shiv's relationship is complicated after Shiv demands an open marriage moments before the couple ties the knot. As the narrative progresses, viewers see Tom and Shiv making each other miserable as they pursue power and control. In the third season finale, Tom betrays Shiv by informing her father, Logan Roy, about Shiv and her siblings' revolt against the Waystar RoyCo CEO. As a result, Shiv and Tom grow distant and are heading for a divorce, as confirmed by the second episode of season 4.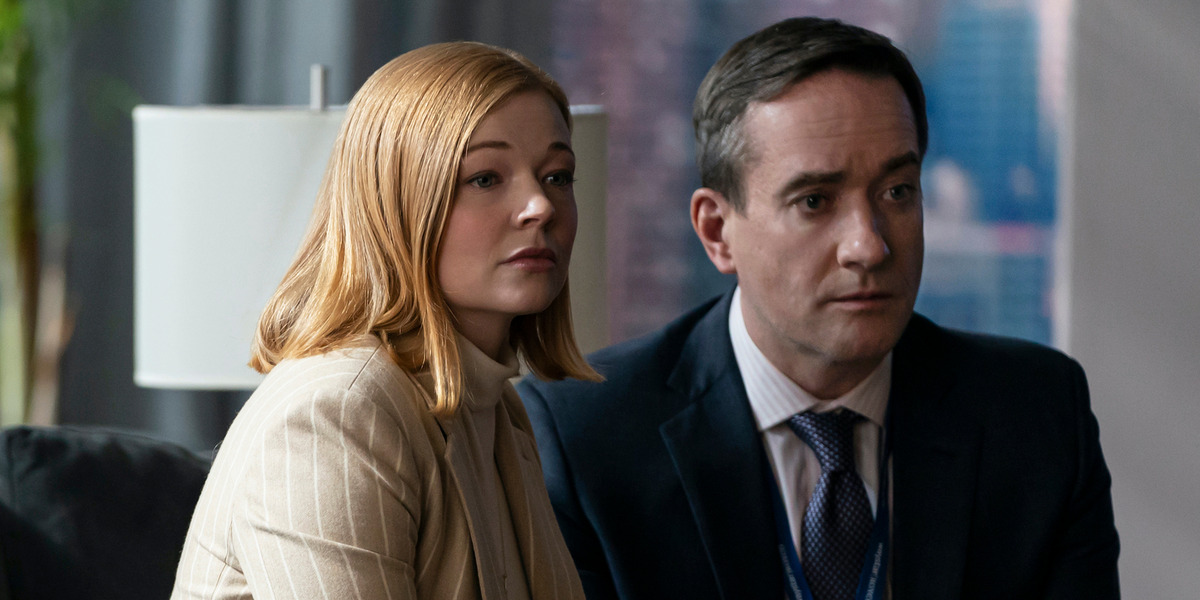 However, in the third episode, Logan Roy's death leads Shiv and Tom to reconsider their relationship and attempt to reconcile. After conversing in the sixth episode, Shiv and Tom appear to have resolved their differences. In the seventh episode, the couple throws a tailgate party on the eve of the Presidential election polls. However, Tom becomes tired of the lack of faith in him and fears he will be fired from his role as the Head of ATN. As a result, Tom has an outburst, leading to him and Shiv having a huge fight. During the fight, Tom and Shiv both say mean things to each other and openly address the issues in their relationship for the first time. As a result, Shiv and Tom's relationship reaches a new low, one they might not be able to or even willing to recover from.
Does Shiv Tell Tom She is Pregnant?
In the third season of the series, Shiv contemplates having a child with Tom. After becoming depressed by her mother's remarks, Shiv tries to convince a child by having sex with Tom. However, Shiv admits not loving Tom while he is deeply in love with her. As a result, Tom becomes disgruntled and leaves, implying Shiv and Tom aren't having a baby. However, the signs of Shiv's pregnancy begin cropping up in the third season finale and continue until the third episode of season 4. In the fourth episode, we receive official confirmation of Shiv's pregnancy after her conversation with her doctor. However, given the volatile nature of her relationship and the deal between GoJo's Lukas Masson and Waystar RoyCo, Shiv decides to keep the news of her pregnancy a secret.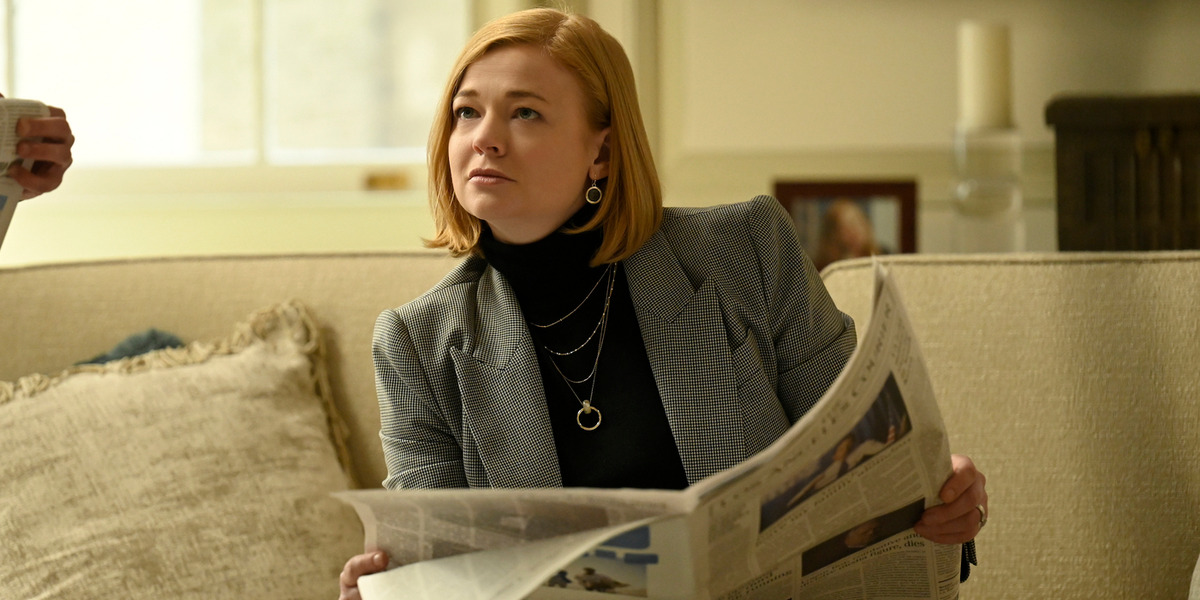 In the seventh episode, when Shiv and Tom have a big fight, Shiv still does not mention her pregnancy. However, in the following episode, Shiv tries to apologize to Tom and expects one in return. Instead, Tom insults Shiv by accusing her of gathering sympathy in the name of her father's death. An agitated Shiv is unable to process how low Tom thinks of her and blurts out the news of her pregnancy. However, Tom does not take the news well, as he feels Shiv is using her pregnancy as an excuse for her actions. Thus, Shiv's revelation of her pregnancy also does not seem to convince Tom to reconcile with her. As a result, it will be interesting to see whether Shiv's pregnancy affects her relationship with Tom or if the couple continues to drift apart.
Read More: Does Connor Pull Out of the Elections? Will He Become the President in Succession?