Fans of reality TV shows always enjoy seeing their favorites making a comeback. Seeing old cast members reuniting under different circumstances also adds to the entertainment factor. The reunion of Dom Gabriel and William "Will" Richardson in Netflix's 'Perfect Match' season 1 was no different. Their complicated history from 'The Mole' (reboot) had created tensions between the two, and the viewers became even more eager to know more about the current status of the duo's dynamic. If you are wondering about the same thing, worry not because we have your back!
Dom and Will's Reality TV Journey
For a show with a heavy emphasis on physical and mental tasks, Dom and Will's presence in 'The Mole' was certainly a boost. Both of them were amongst the strongest players in the game and were eager to earn as much as possible. However, with a saboteur between them, it was hard for the cast members to trust anyone at all, including the two hardworking boys. Given the nature of the show, Will and Dom did partner up for some of the tasks, though not all was well between them.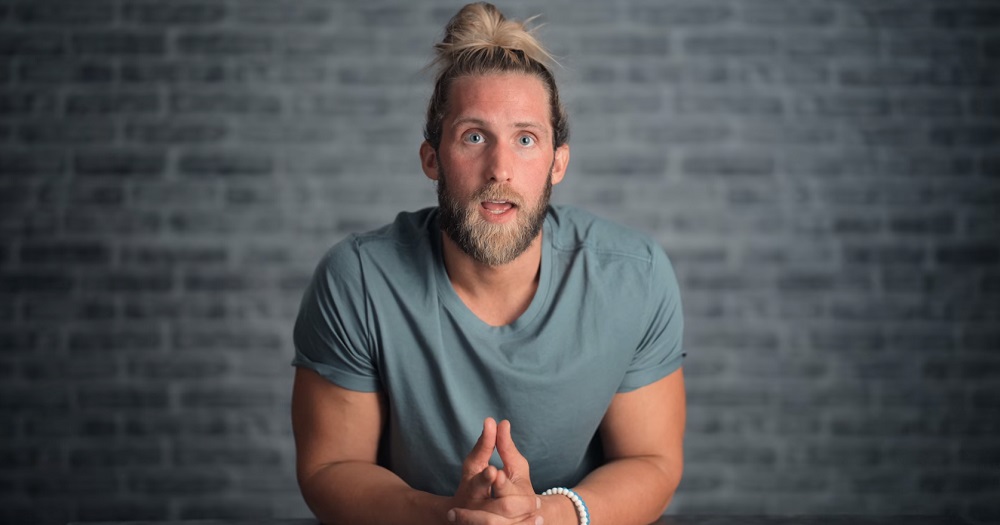 Like many of the cast members, Will and Dom often ended up suspecting each other and were less than happy with the actions of other participants. In the fourth episode of the show's sixth iteration, Dom was given a chance to save himself from eviction after his first elimination test. He was locked in a car and had to guess the city printed on the back of the vehicle. He did have a walkie-talkie to ask the remaining players questions in order to find the answer. However, Dom's competitors chose not to help him, which certainly left a bitter taste in his mouth, especially since it led to his booting for good. While Will regretted Dom' being stamped out, he wanted to ensure that his own moves were strategically the best.
As one of the first people to enter season 1 of 'Perfect Match,' Dom became a favorite. Though his composure changed when the time came for him to bring other people into their on-screen residence, and one of the male options included Will. During the third round of invitations, Dom had the option of setting up his 'The Mole' castmate on a date but chose not to add him to the active roster, citing that his dynamic with Will was not all that good. Nevertheless, the latter did get his chance to be a part of the dating show, and his meeting with Dom was certainly interesting.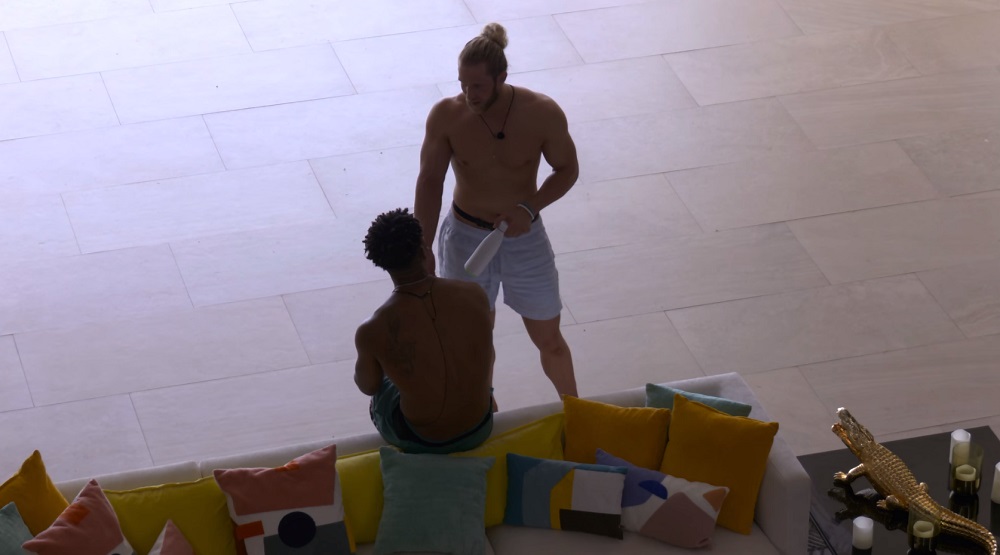 Will confessed that despite the events that took place between the two while on 'The Mole,' he did respect Dom, though the latter remained wary. One of the first things that Will did after entering 'Perfect Match' was request Dom that they should get to know each other better since their previous interactions took place in an environment where a person was meant to only care for themselves. This was something that Dom tentatively agreed to though he was not quite on board with the idea that Ines Tazi and Will would be a good couple. Things soured even more when Will decided to set Dom on a blind date despite knowing about his strong connection with Georgia Hassarati.
Are Dom and Will Still Friends?
It does not seem like Dom and Will have been able to foster a friendship despite their second time as reality TV castmates. Neither of them follows the other on Instagram and has not been a part of the other's social media feed. During his time in the 'Perfect Match' boardroom, Dom stated that he and Will do not have a good connection despite their bromance in 'The Mole.' Though, he did not explicitly state a single reason and commented that being a part of a game that involved so much "lying and cheating and stealing" ensured that things between the two "did not end so well." The tensions between the two did not abate much during their time together, especially as they tried to remain in the dating show and hopefully claim the title of "Perfect Match" with their respective hopeful partners.
Read More: Are Savannah and Nick Still Friends?