Anne Hathaway will play a mother looking for her 15 and 12-year-old children in director David Robert Mitchell's upcoming film 'Flowervale Street.' Set in the 1980s, the project has been described as 'A Quiet Place' mystery/thriller with dinosaurs and reportedly has an 80-million-dollar budget. Oscar Issac was attached to the project to play the male lead at one point.
'Flowervale Street' is a film in development at Warner Bros. Discovery under the studio's deal with Bad Robot. Both these companies are producing the movie along with Jackson Pictures. While not much is known about the dates of the production, it was reported that filming could potentially begin in fall 2023. Mitchell is behind the original script and will serve as a producer on the film alongside Jackson Pictures' Matt Jackson and Bad Robot's J.J. Abrams and Hannah Minghella. The film will be shot in IMAX.
Some of the other projects that are currently in development because of the deal are an animated adaptation of Dr. Seuss' 'Oh, the Places You'll Go!' with Jon M. Chu serving as the director, Jason Bateman's supernatural Western directorial venture 'The Pinkerton,' a live-action 'Hot Wheels' film being developed by Mattel, and a Superman movie from the script of Ta-Nehisi.
Originally from Clawson, Michigan, Mitchell attended Florida State University College of Motion Picture Arts, receiving a Master of Fine Arts degree in production. In 2002, he released the short film 'Virgin.' Mitchell debuted as a feature film director with the 2010 coming-of-age drama 'The Myth of the American Sleepover,' a story about four young people living in the suburbs of Detroit, finding adventure and love as the summer vacation nears its end.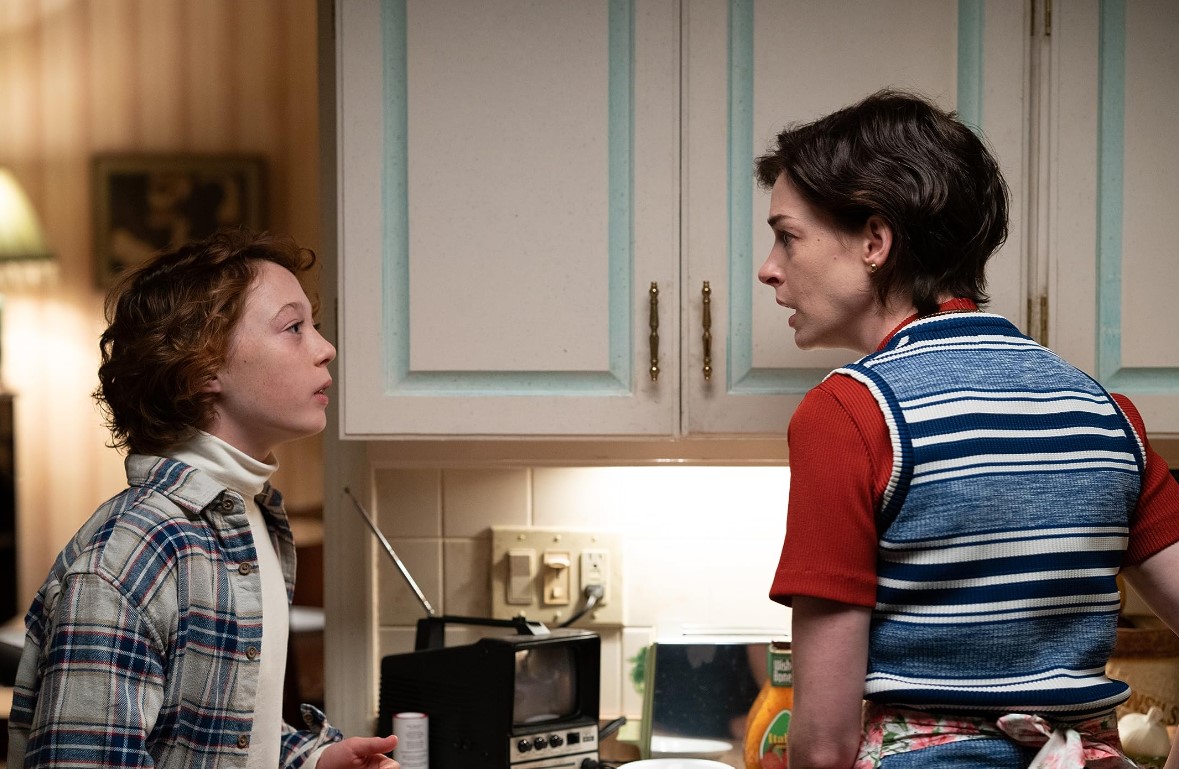 In 2014, Mitchell released the biggest film of his career to date: 'It Follows.' Based on Mitchell's script, the film revolves around a young woman targeted by a supernatural entity after having sex with her new boyfriend. Made on a $1.3 million budget, 'It Follows' made $23.3 million at the box office and received a nomination for the Critics' Week Grand Prize at Cannes, where the film debuted. In 2018, Mitchell wrote and directed the neo-noir black comedy 'Under the Silver Lake,' which tells the story of a young man chancing upon a dangerous conspiracy while looking into the mysterious disappearance of his neighbor.
One of the most versatile actors of her generation, Hathaway hAs appeared in films like 'The Princess Diaries,' 'The Devil Wears Prada,' The Dark Knight Rises,' 'Rachel Getting Married,' 'Interstellar,' 'The Intern,' 'The Hustle, ' and 'WeCrashed.' She received the Academy Award for Best Supporting Actress for portraying Fantine in the musical 'Les Misérables.'
It is yet unclear what impact, if any, the ongoing writers' and actors' strikes will have on the project. We can expect more updates on that, along with casting, plot, and production of 'Flowervale Street,' in the coming months.
Read More: Best Anne Hathaway Movies