Given the abundance of well-known reality TV stars in Netflix's 'Perfect Match,' it is no wonder that the public is eager to know as much as they can about each and every one of the romantic pairings from the show. The early part of season 1 of the dating series featured some strong duos, including Francesca Farago and Dom Gabriel. Their well-earned fame, combined with the undeniable chemistry between the two, earned the pair many supporters who could not help but cheer this particular couple on. Naturally, people are eager to know if their favorite couple from the series is still together, and we are here to answer the same!
Francesca and Dom's Perfect Match Journey
From the moment that Dom laid his eyes on Francesca, he was eager to form a connection with her, though 'The Mole' star was not sure if his feelings would be reciprocated. However, the duo ended up having a very engaging conversation on their first night in the house, leading to them getting matched up. While in their room, the reality TV stars spent a significant amount of time talking with each other, though they made no moves to initiate physical intimacy. Francesca admitted that this was new to her as she was used to guys making moves on her shortly after first meeting her. However, the 'Too Hot to Handle' star could not help but wonder if this might be a good thing for her.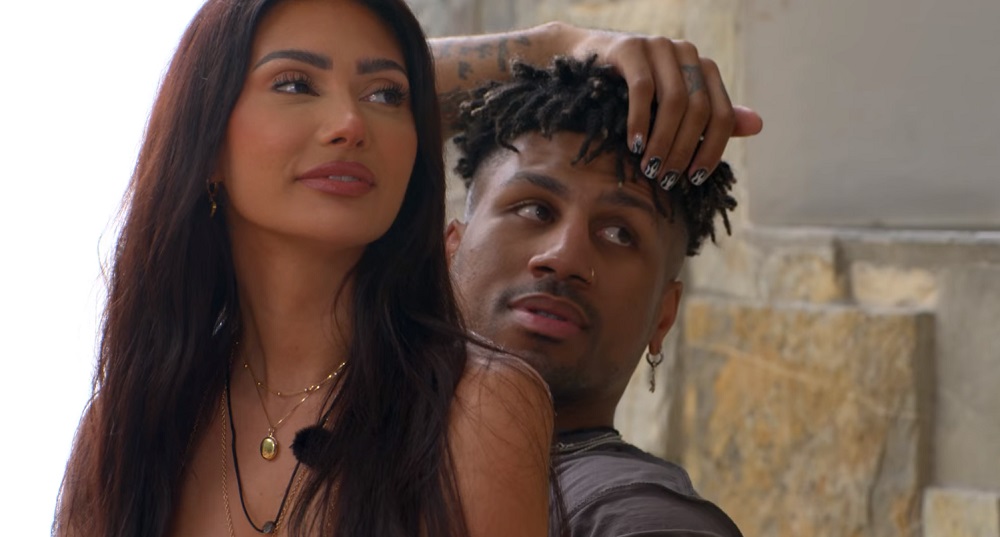 Starting from their very first compatibility challenge together, it seemed evident that the two were a fantastic couple. They remained one of the top contenders for the "Perfect Match," though the lack of a physical relationship did bother Francesca. It certainly did not help that their first-ever kiss ended up being due to a challenge. Compared to others, Francesca and Dom had rated given each other lower marks. In fact, they were declared as the least compatible couple out of all the existing pairs. This led to a frank conversation between the two and ended with another kiss that seemed to sweep away any doubts that Francesca had.
Trouble seemed to be on the horizon for the couple, starting with Savannah Palacio wooing Dom, leading to a fight between herself and Francesca. After Savannah's exit, the couple ended up winning the third challenge and had the chance to invite two new male members to the house. However, when Francesca saw Damian Powers as one of the potential candidates, she told Dom that she wanted to go on a date with him. Apparently, the two were good friends, and though they had never kissed, she decided to take the opportunity for the sake of her mind. Though heartbroken by this development, Dom held hope that the date would allow Francesca to see him in an even more positive light.
Are Francesca and Dom Still Together?
Contrary to Dom's hopes, Francesca ended up choosing Damian as her partner over him, leaving the former devastated. Almost ready to give up, 'The Mole' has even started to pack up his bags but was stopped by Ines Tazi. This was certainly a good thing, as Georgia Hassarati soon decided to ask Dom to be her next match. The newly formed couple soon became one of the fan favorites, though their time on screen was far from simple.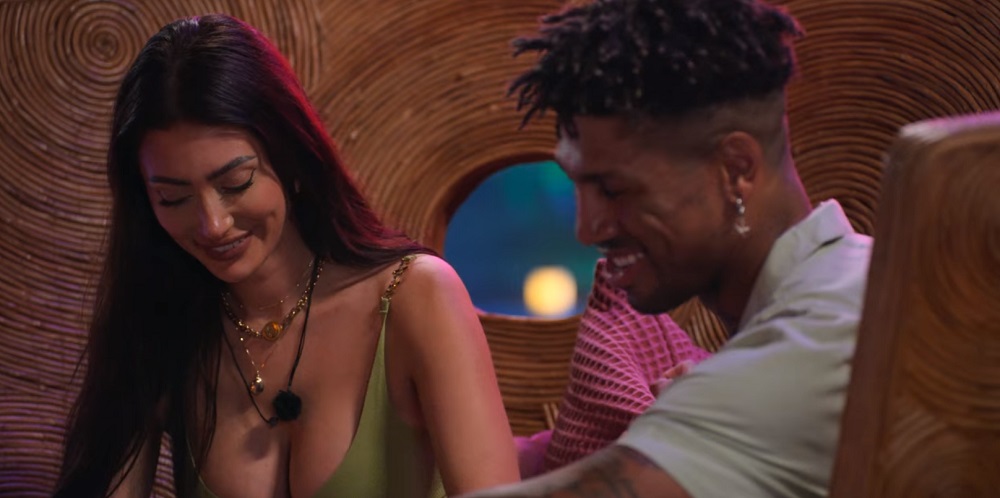 Meanwhile, Francesca's connection with Damian started off on a strong note but quickly fizzled out. Her blind date with Abbey Humprehys allowed her to explore further options as the 'Too Hot to handle' icon decided to pursue a relationship with the 'Twentysomethings: Austin' star. As of writing, neither Francesca nor Dom have given any official updates regarding their romantic lives and whether or not they found love through the Netflix show. We wish them both the best in their lives and hope that they have a beautiful future.
Read More: Are Kariselle and Joey Still Together?