Stardew Valley is one of the most popular indie titles that saw over 3.5 million copies sold till date, which is an impressive feat for a studio of Sickhead Games' size. There are players who have played the game for over 1500 hours and it only proves how re-playable the game is. However, not everyone would want to sink that much time into the game, and if you are looking for a fresh experience, we have you back. Here are some of the best games like Stardew Valley that you can try out and each of them has its own unique characteristics so you will have a unique experience with any of these titles on our list.
10. My Time at Portia (2018)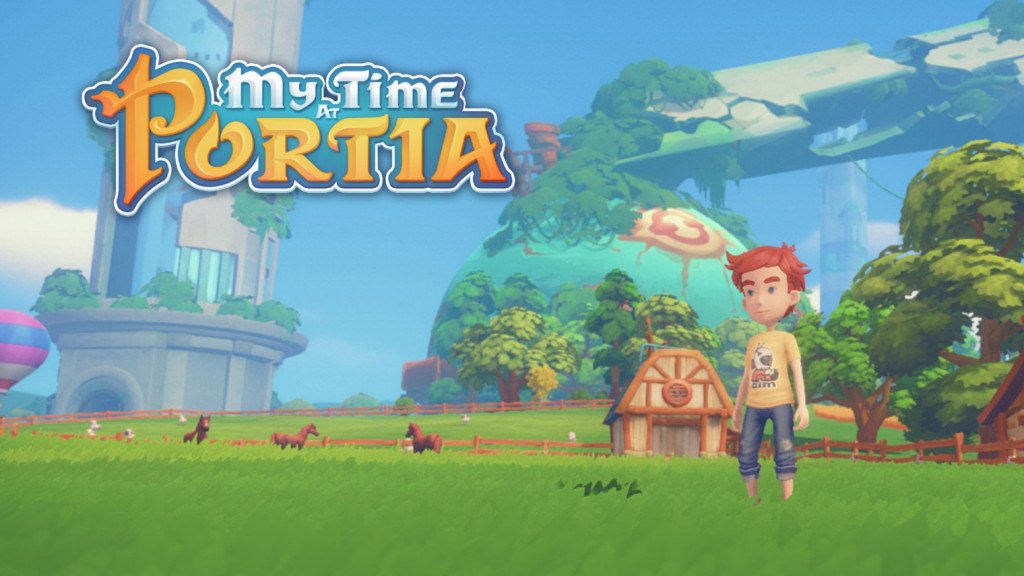 The game is a lot like Stardew Valley with players getting to experience the immersive land of Portia. It is your job to take over your father's workshop which has been neglected for years. You can fulfill commissions for NPCs in-game, raise animals and farm just like you can in Stardew family. The game can feel overwhelming considering how much of a grind it is, but it offers the same levels of addiction as Stardew Valley, where you just soak in what the title has to offer. The game looks and plays out just perfectly, and the progression system is on point. You can spend time customizing your character with new social and combat skills, and you will get better at your craft over time. There is a lot of personality to be found among the NPCs, and you love how much effort the developers put into the game to make the world feel like-like. Even though the world looks all fun and games, things can take a turn for the worse very easily. Content is gated in-game, so you don't rush through the whole experience and have nothing to do after that, and that may disappoint some players. If you don't mind the crafting times that hold you back from endlessly playing the game, you will love the game for its vivid world and gameplay.
9. Story of Seasons: Trio of Towns (2016)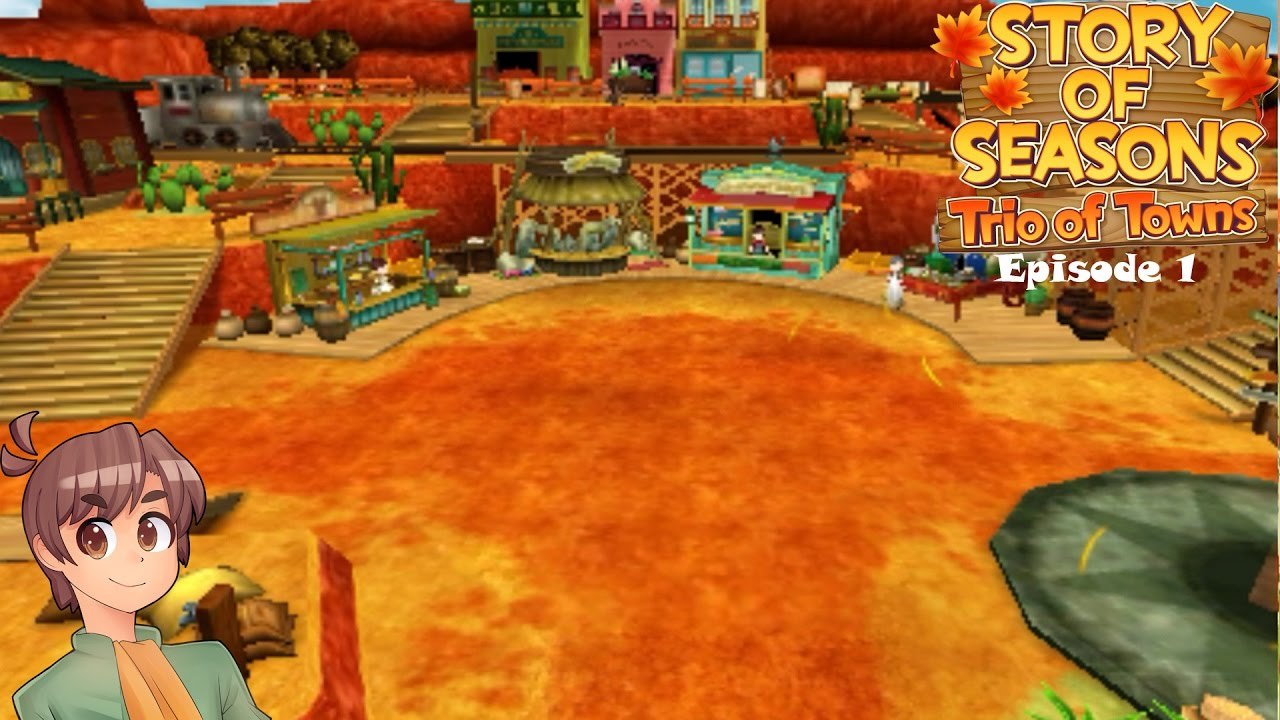 Story of Seasons is a perfect mix of Harvest Moon and Stardew Valley, and it is far more refined than most of the other games from the genre. The game essentially retains its premise of being a farming simulator, and the progression system is mighty impressive. One of the minor inconveniences that you should be aware of before starting the game is that placement matters a lot in this game. You need to make the most out of the limited space you have to ensure you do not ruin your farm's layout. Remembering everything can be a hassle too as not all materials are available in all locations, you will find yourself traveling from one location to another to keep getting new materials for unlocking things. One of the best things about the game is that there are no set goals or objectives. It is a very relaxing title that you can play and enjoy without having to worry about progression.
8. Yonder: The Cloudcatcher Chronicles (2017)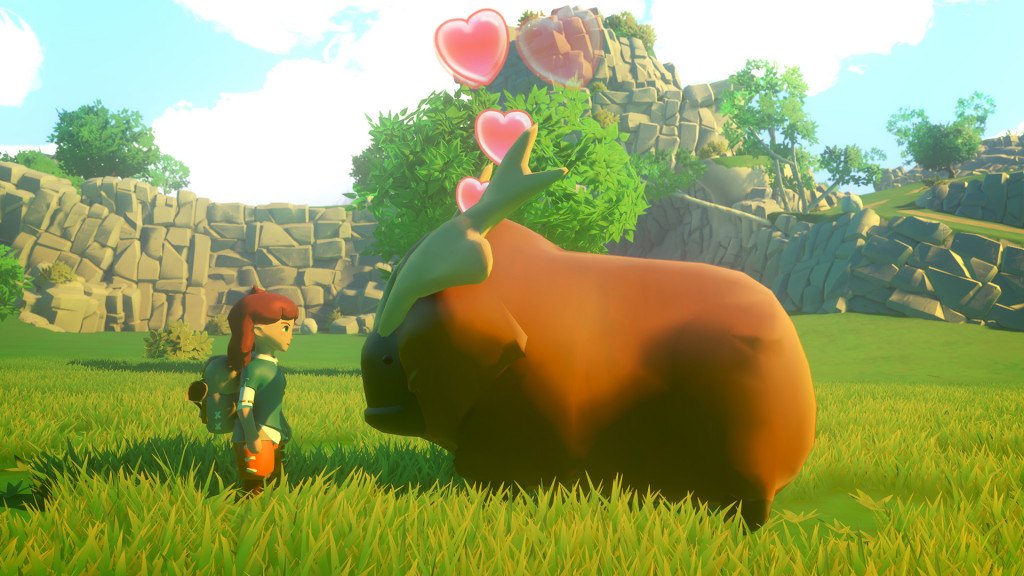 'Yonder' is very reminiscent of Zelda games, and if you want a very relaxing open-world adventure game that has a farming simulator built in, you should check out Yonder. The game features a very vibrant and living world that allows for a lot of character customization, building, crafting and farming. It is up to you if you want to go through every single quest-line or simply do your own thing. One of the best things about the game is the seasons feature. The gameplay changes drastically depending on what time of the year it is, adding to much-needed variance. The game is not strikingly innovative but it manages to be a consistent mix of various genres and games that causes you to have that awfully familiar experience. The open-world design is quite good, and you will often spend more time exploring the world and interacting with NPCs instead of actually doing missions, it's that beautiful! The game has combat as well, something a lot of farming simulators skip, so you get the complete RPG experience. Available for the PS4, Nintendo Switch and PC, this is a farming simulator that you should not miss out on.
7. Fantasy Life (2012)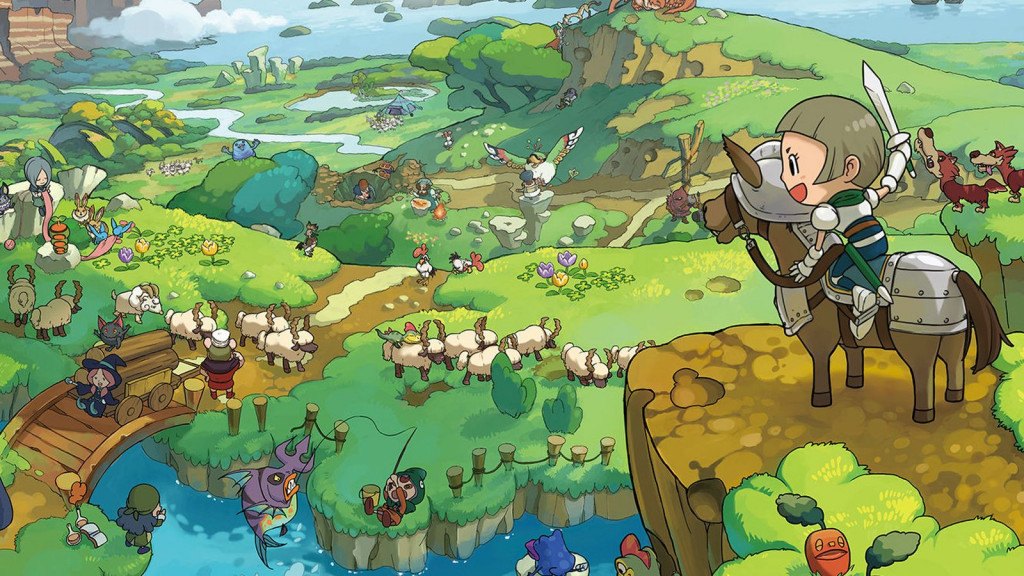 'Fantasy Life' is a game that is like Stardew valley, but it was released long before our favorite farming game was released in 2016. The game does have a trademark repetitive nature to it, and it involves talking to the same NPCs over and over again. However, things get very climactic as you finish each chapter and get to fight monsters. As you keep destroying the magic stones and progress through the story, you will see why the game has been so popular over the years. You do need to invest a lot of time into the game, and there is a lot of backtracking involved as well, but the game never really has a dull moment. Fast travel mechanics are quite good, and you don't have to travel through the entire map just to talk to an NPC. There are a wide variety of activities you can pick up, and it is definitely a game you will love if you just want to lie back and explore.
Read More: Games Like 'GTA'
6. Rune Factory 4 (2012)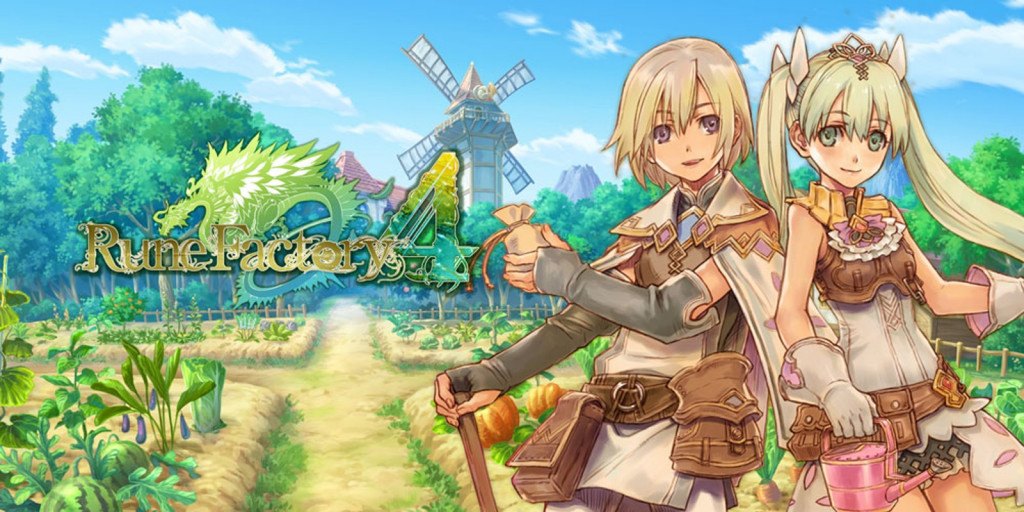 'Rune Factory 4' is a brilliant mix of RPG elements with your standard farming simulation. It is a very unique game, a far cry from what you might expect if you have played the earlier titles. The game has a number of significant improvements, and the in-game marriage system has been revamped to offer a much better experience. The goal as a player is to attract as many tourists as possible to your town and there are Zelda-like elements that you will really enjoy if you've played Nintendo's flagship RPG game, especially 'Breath of The Wild'. However, the game is not very fast-paced and going through the story can feel a little tiring. But the amount of side activity on offer will keep you engaged for dozens of hours.
5. Animal Crossing: New Leaf (2012)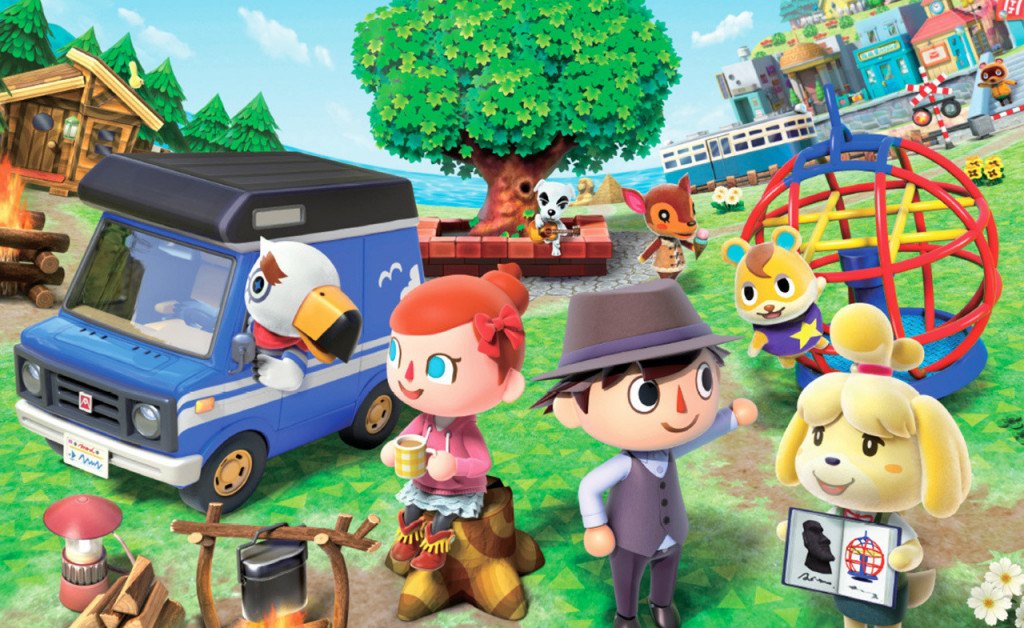 New Leaf is considered by many to be one of the best Animal Crossing games ever made. It's not just a farm you get to manage but an entire town. Every single part of the living world that you are part of in the game can be customized as you the Mayor and you call all the shots. You can add new infrastructure to your town, add landmarks and a whole lot more. Animal Crossing has always been known for its high-end customization features, and this is one of the most refined experiences to date. All of the fuzzy animals and farming mechanics come together beautifully. New Leaf is essentially a 'life simulator' in a utopian world where everything is perfect. If you have never played an Animal Crossing game, you should definitely get hold of a 3DS and try the title out right now. There is a lot of life to be found in the game with how the NPCs interact with you and the level of control you have over the world. Players clock hundreds of hours in-game, and they still don't get bored with the title. Just be warned, once you start playing the game real life feels a whole lot less fun.
Read More: Games Like Clash of Clans
4. Moonlighter (2018)
Moonlighter is one of the most recent games for the farming sim genre. If you are a fan of rogue-like games, you can try out this title that pitches you as a shopkeeper who has to attend his shop during the day and work as a superhero at night. The game shares a similar theme to Persona where you have to lead two lives and if you thought being a hero like Superman is easy, well guess again. You need to ensure that your shop rakes in profits or you will run out of business and failing your job as a hero will lead to more trouble. It is a very fun game that mixes gameplay elements from various genres in a fun-filled experience. To top it all off, it is a roguelike game that offers infinite re-playability. You do not need to sit through hundreds of hours for a single campaign. Instead, you get to replay the game over and over again, and you will be greeted with a fresh experience every time.
3. Voodoo Garden (2016)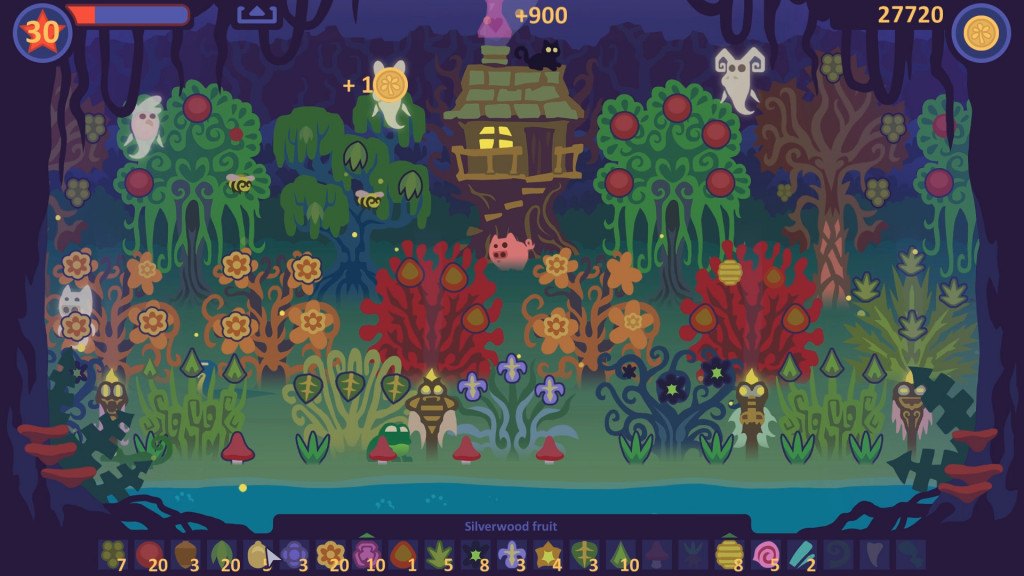 'Voodoo Garden' is a very good Stardew Valley clone but it in a different setting. Players need to grow a variety of plants, and there are no timers to worry about as you can do everything at your own pace. If you are looking for something casual to kill time at a casual pace, this is the perfect title for you. You also get to adopt pets, and it's up to you to take care of them, which is very similar to Tamagotchi; a game many of us may have tried in various forms while growing up. You simply need to click to move around, and there are no complex controls or anything like that to ruin your gameplay experience. Cooking is also an important part of the gameplay as it allows you to cook a large number of dishes of your choice. If you like a clicker game and don't like to spam your WASD keys to move around, then this is a much simpler experience without needing as much focus.
Read More: Games Like Zelda
2. Recettar: An Item Shop's Tale (2007)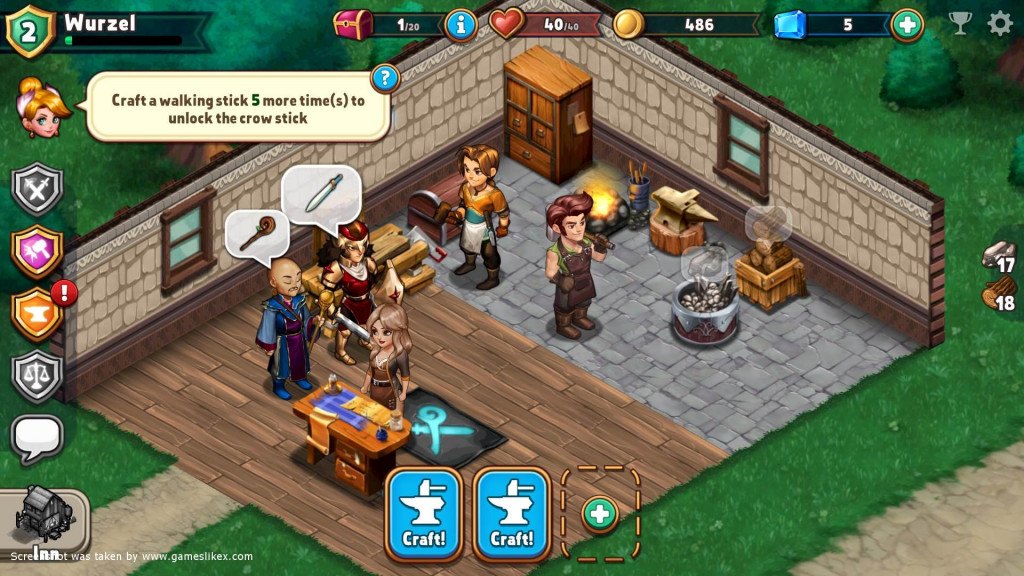 Simulation fans are going to love this title, and it's quite different from your traditional farming games. 'Recettar: An Item Shop's Tale' does have many gameplay elements that are similar to farming sims. However, there are quite a few twists: instead of the usual light-hearted nature of the farming sims, you have to collect your items from some of the most dangerous places in existence. From fighting monsters to exploring unknown places, you have to do it all to source rare items for putting them up for sale. With a lot of debts that need to be paid off, you have to go dungeon crawling all the time to keep your father's legacy alive. One of the things that may feel unfair is that there is a lot of luck involved. You can't rely on getting exactly what you need from dungeons just by going to specific dungeons and clearing them out. The game has a lot of complex mechanics that you need to learn if you want to make the most out of your time. Despite the mechanics being fairly simple, there is a steep learning which will make you keep coming back for more. If you want to step away from more serious RPGs like Skyrim and want to have some fun and unwind, 'Recettar' is a very fun experience.
1. Farm for Your Life (2013)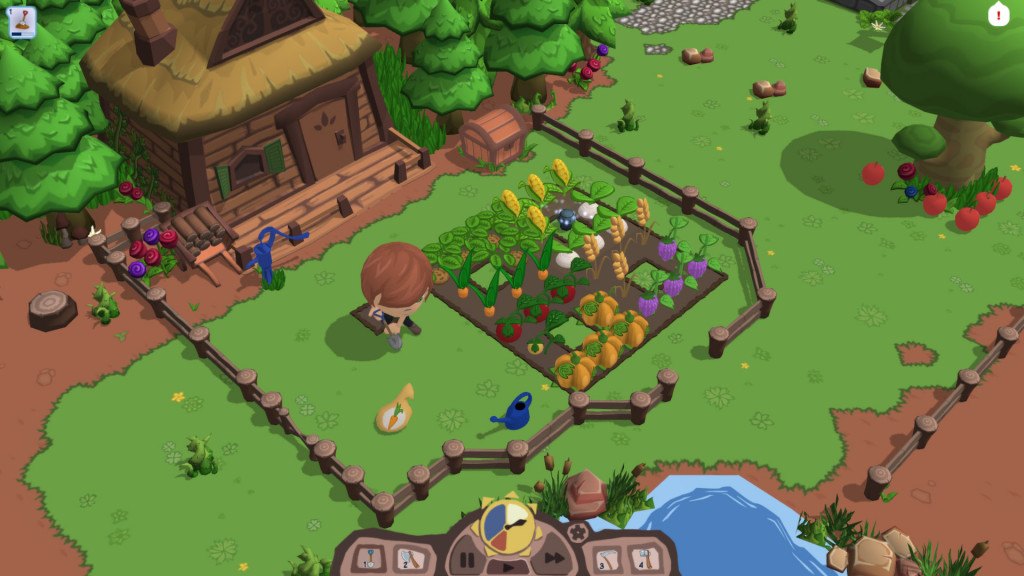 Farm for your life is a mix of a zombie game and a traditional farming title. Unlike your usual farming titles where you simply grow farms and protect them from natural calamities, there is a lot more at play here. By a lot more, we mean undead zombies who are coming to invade your property and they are not only going to destroy your farm, they'll eat you alive if they can too! When defending your crops from zombies, the game turns into a tower defense game, and it's a lot of fun taking on hordes of zombies in a limited amount of time. If you want a mix of farming simulations and something like Plants vs. Zombies, you will definitely love this one. Despite the horror elements, the game is by no means scary. You can either choose to do the Story mode, which is a limited campaign that has an end to it, or you could start the Endless Play mode and continue playing the game for eternity. The game's progression system is lacking, and you will collect everything you need in very little time because the focus is on the horde-style zombie defense gameplay instead of actually building a farm most of the time. The game is perfect if you are looking for something that is much shorter than your usual farming game, which you can play for hundreds of hours.
Read More: Games Like 'Age of Empires'