'Clash of Clans' is one of the most popular game ever made–think of it as, what CSGO is to PC, Clash of Clans is to mobile phones. Yeah, I know both the games are vastly different but I'm talking purely in terms of popularity. It has over a 100 million download on Google Play Store alone–that's a pretty insane number. It is a Strategy game made by Supercell which involves building a base, raising an army, defending your base and attacking someone else's base. Along with that you can also join clans and participate in Clan Wars—and nothing is better than the sweet taste of victory in Clan Wars. In the end 'Clash of Clans' is incredibly entertaining, highly addictive and you get to command over an army of Barbarians and Giants–trust me strategy games don't get better than this.
Unless you are ready to spend a few bucks and make in-app purchases to speed up your progress within the game, updating your base in 'Clash of Clans' is very time-consuming Process. So what are you going to do during this downtime, Focus on your life and think about your future–I think not! Here is the list of video games similar to Clash of Clans that are our recommendations. You can play these games like Clash of Clans on mac, PlayStation 4, Xbox 360, Xbox One, iphone and even online.
20. Dawn of Titans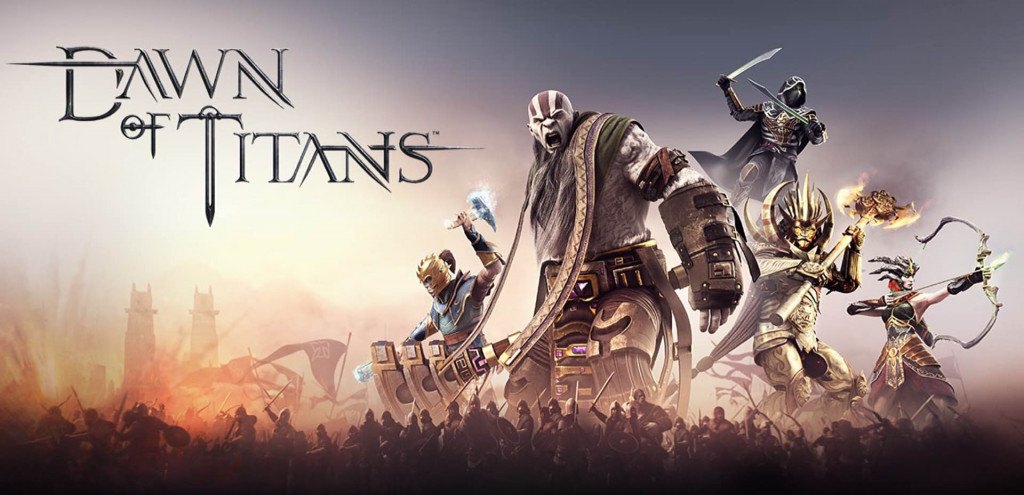 Dawn of Titans is one of the newest entrants in the kingdom builder genre. Unlike Clash of Clans which has its own cartoony aesthetic, Dawn of Titans is one of the most graphically impressive mobile games out there. The large-scale battles with thousands of troops are much grander than anything you'll find in other video games. The PvP mode is very good, and despite being a freemium title, it is one of the most balanced games out there when it comes to monetization.
19. Ninja Kingdom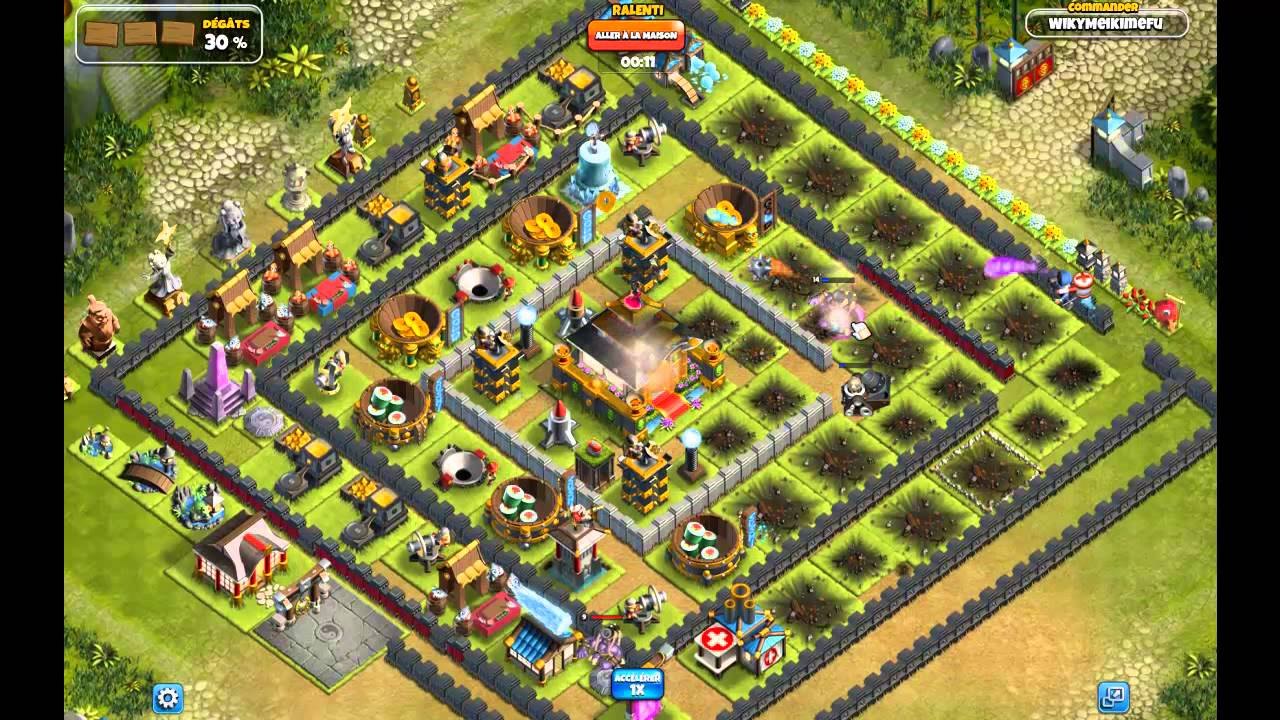 If you want to control an army of ninjas and obliterate your enemy with sneaky attacks, Ninja Kingdom might fit your bill. You can build kingdoms and raise armies with as many ninjas as you like. You have the option of using stealth-based attacks or going all out with frontal assaults, when you're in the battlefield it's all up to you. The game is extremely addictive, and you can sink hundreds of hours into it without getting bored. The game has some RPG elements that help you level up your units, equip better gear and more.
18. Lords Mobile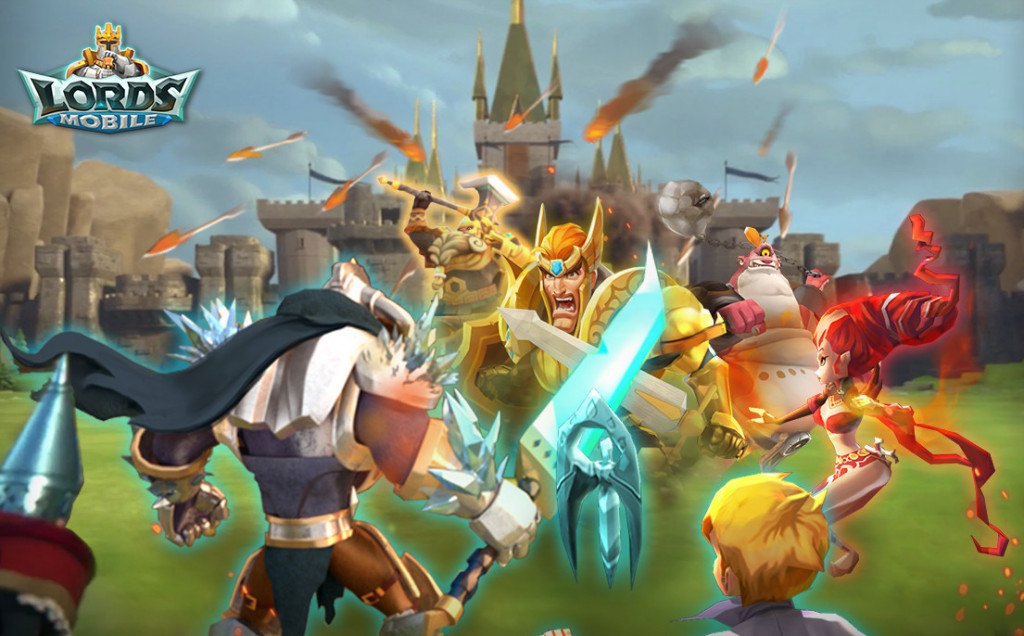 Lords Mobile is a kingdom builder game that acts a little more like Boom Beach than Clash of Clans. The basic premise is still there, though. You get heroes, train an army, and then take on opponents via PvP. This game introduces a few RPG elements as you level up your heroes. You can also kill bad guys on the world map to get additional treasure. Like most of these, you can also form guilds to get help from other players. The game has a history of connection issues. It's not a deal breaker, but something to be aware of.
17. Jungle Heat: Weapon of Revenge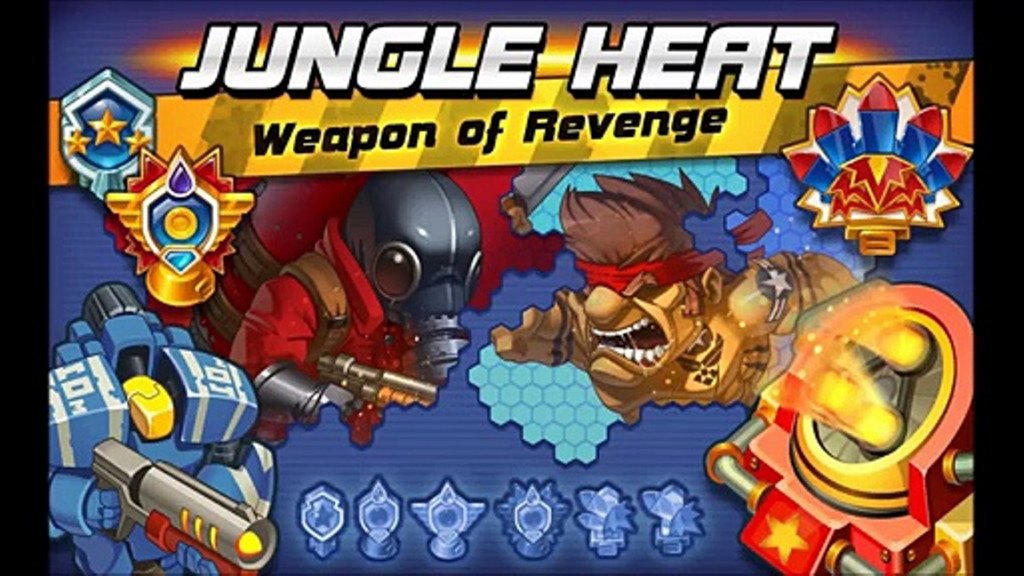 Jungle Heat is a Clash of Clans clone, but there is a lot more focus on the heroes than the units. Heroes are designed around their abilities which can make a big impact on the battlefield. Aside from the introduction of powerful heroes, the gameplay experience is very similar to Clash of Clans so you will feel right at home. Your goal is to build a base and set up defenses to hold your ground against enemies. Unlike Clash of Clans, you can also play on your PC as the game is available via Facebook as well for desktops. The game is quite challenging, and if you like games like Age of Empires, you should definitely try this one out.
16. Castle Clash: Heroes of the Empire and Rise of Beasts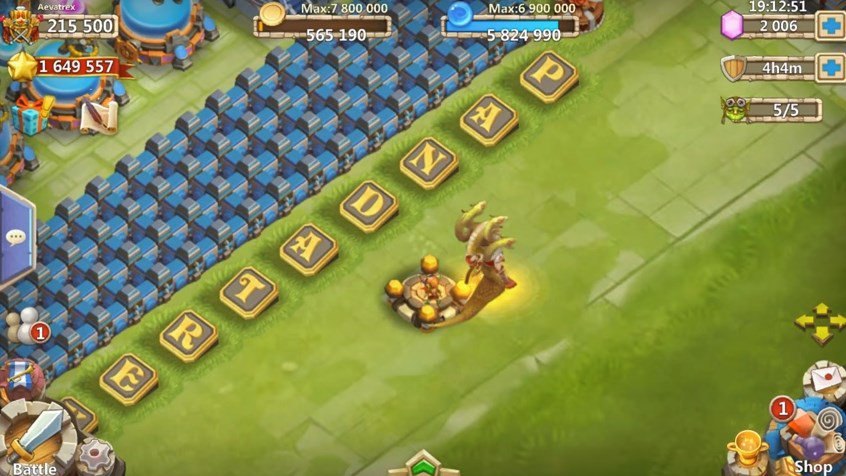 Heroes of the Empire and Rise of Beasts are major upgrades over the original Castle Clash for Android and iOS. Your goal is to bring Order to the land by building an army and taking out opposing armies. The gameplay is very fluid, and it is up to you if you want to control entire armies or individual units at a time. The game is much more beginner-friendly, and if you are new to strategy games, these two expansions for Castle Clash are great options for you to try out.
15. Stick War: Legacy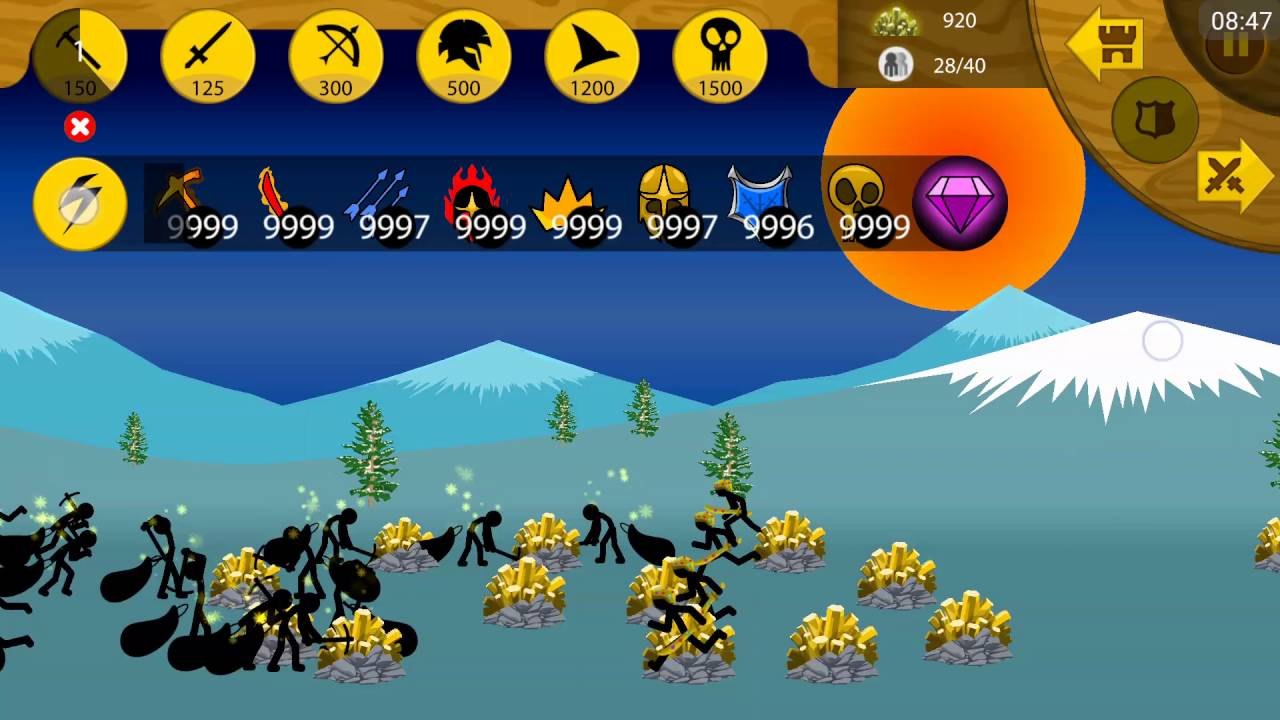 Stick War: Legacy takes you all the way back to strategy game basics where you have to mine for resources and build everything from scratch. The game requires you to think on your feet and strike before enemies take advantage of your weaknesses. Stick War: Legacy might not be the most visually pleasing game of all time, but its simple design allows it to run on nearly every mobile device out there. The game has been around for years, and it has a fairly active player base which means that finding PVE games won't take you too long at all as there's always someone to play against.
14. Battle Dragons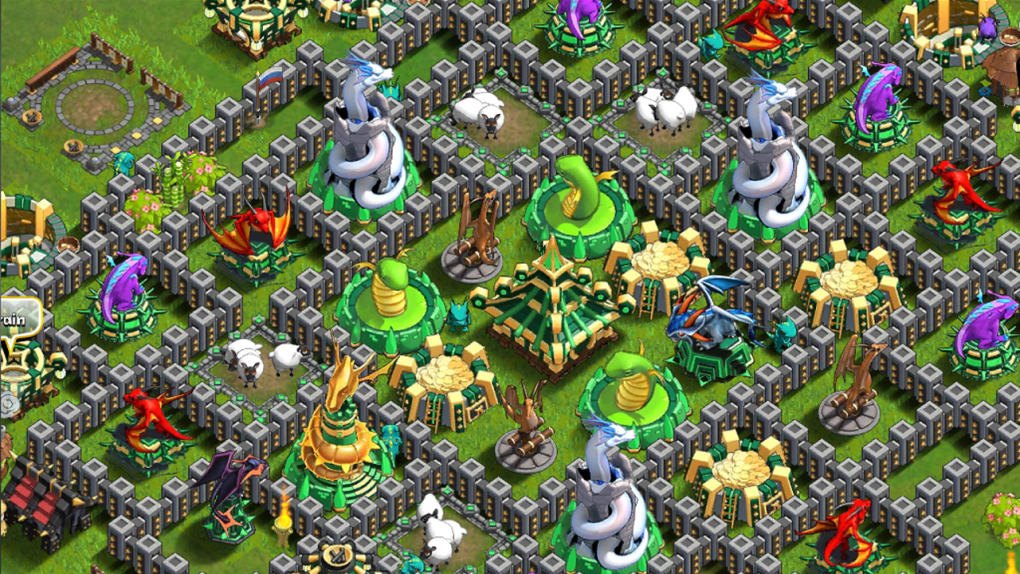 Battle Dragons takes the concept of Clash of Clans and sets it up on a much grander scale. If you want to feel like Daenerys Targaryen from Game of Thrones, Battle Dragons has you covered with its majestic dragons. You can raise and command an entire army of dragons to fight for you. There are over 10 types of dragons in-game, and we expect more to be added t over time. The game has an RPG-like system where your dragons gain experience points and become more powerful the more you play the game. There is a lot of strategy involved as you want to use your resources evenly instead of putting them all in one place.
13. Viking Wars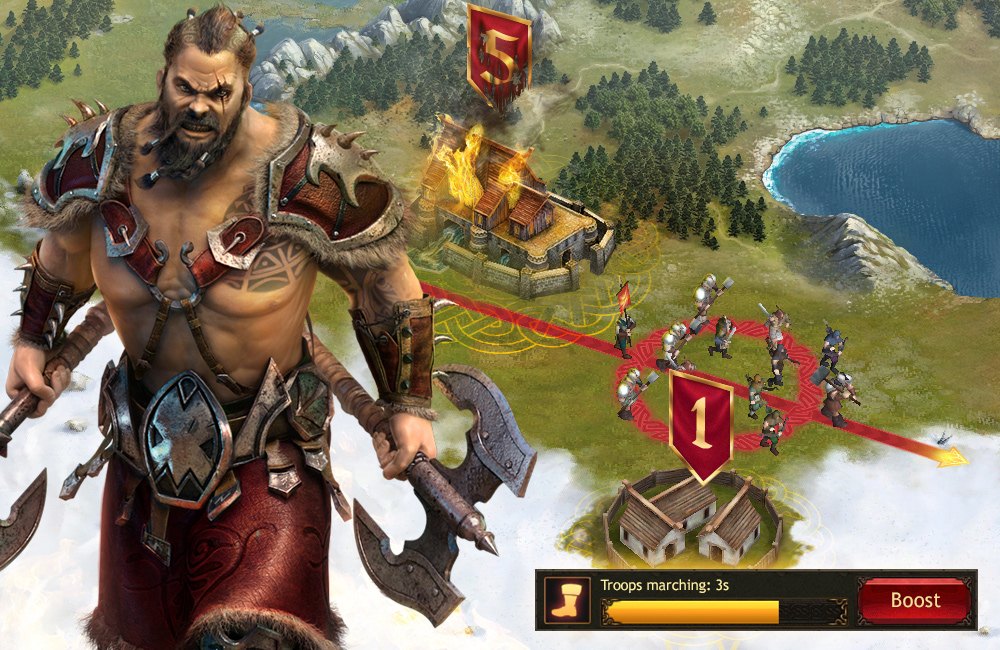 There are very few games set in the Viking era that manage to capture the carefree lifestyle led by Vikings in the 8th to 11th century. Your tribe's goal is to assert dominance and protect yourself from others. The game offers a great invite system which allows you to earn more free resources to expand your tribe and the more friends you have, the stronger you will be. The biggest tribes are constantly at war with each other, and it's up to you to ensure you are never taken by surprise because it only takes one wrong move to lose a fight.
12. Dragon Clans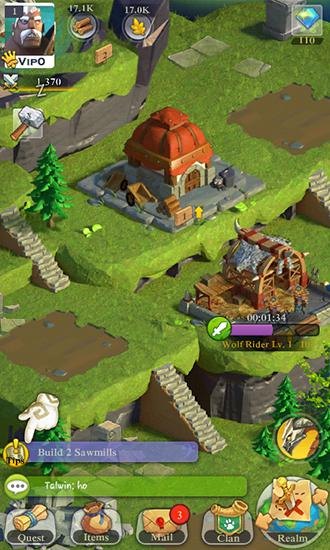 Dragon Clans is yet another Clash of Clans clone but with a few quirks of its own. You get to control powerful sorcerers, Vikings, and dragons to fight for you. You can not only farm resources but also plunder other villages and steal their resources making it extremely competitive between players. You have to invest a lot of time if you want to keep your village safe from outside attacks and the game notifies you whenever any major event is going on, so you do not miss out on the action.
11. Total Conquest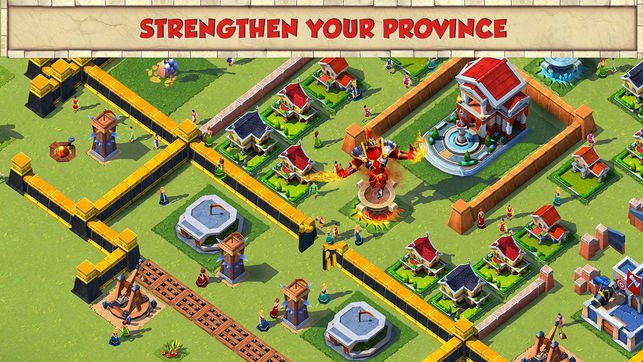 Total conquest lets you fight for glory to control the Roman empire. With no king fit enough to rule the kingdom and the people being consumed by chaos, it is up to you to bring order to the people. The game is far more tactical than Clash of Clans, and it's not about who has the strongest armies, but also about how you deploy your units and lead them in battle. The game's multiplayer experience is top notch with an active community available to play against in the battle for glory.
10. Castle Clash
'Castle Clash' is exactly what the name suggests, a clash between different Castle, built by players from all over the world. It is nowhere near as popular as 'Clash of Clans' but I found both the games very similar in their styles. Fighting monsters from dungeons are super fun, and defeating the boss by forming guilds with other players is exciting and rewarding.
9. Age of Empires: Castle Siege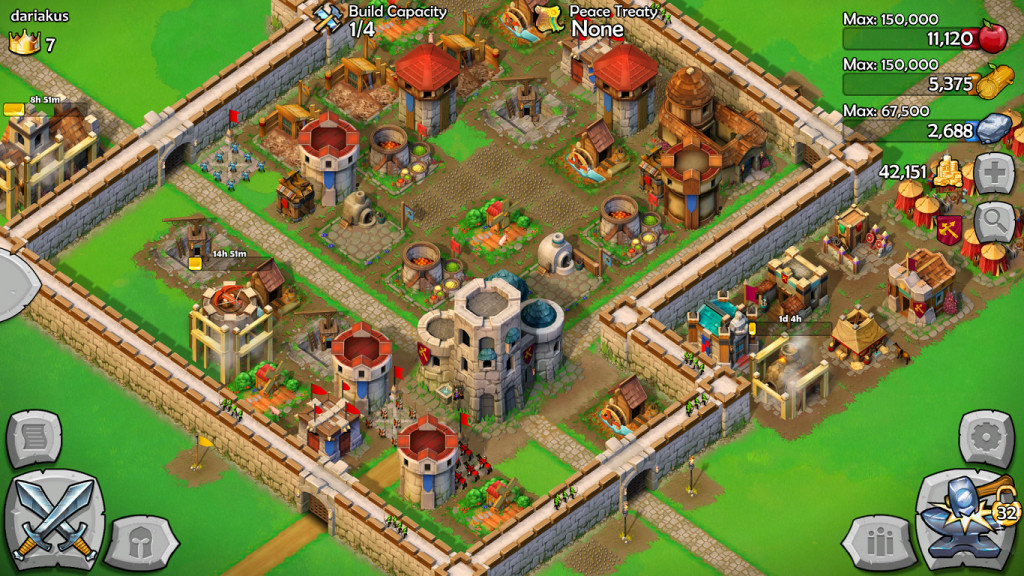 'Age of Empires: Castle Siege' is another medieval theme based game just like many other games we have on this list. Castle Siege looks a lot like 'Clash of Clans' upon initially looking, but the games many obvious differences which you'll notice once you have played both. Build your city from scratch, prepare your troops and attack your enemies with no mercy at all.
8. Seigefall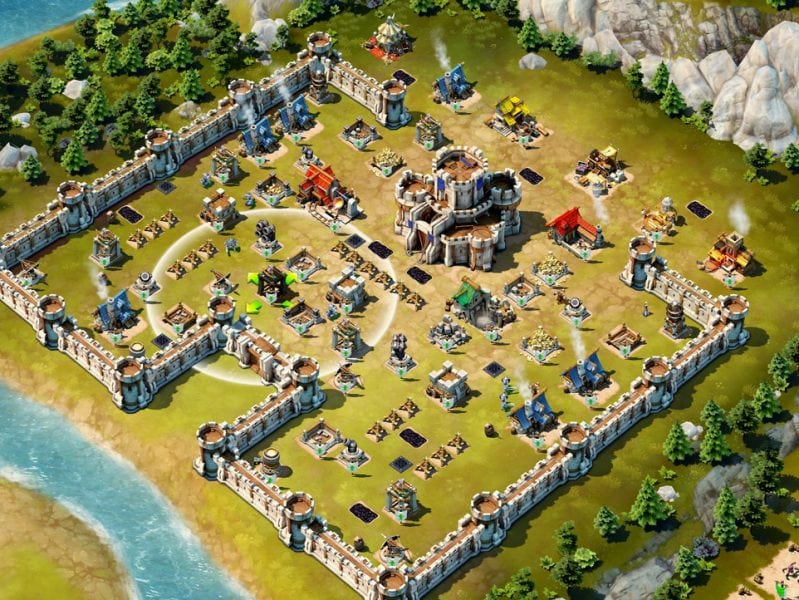 Seigefall has everything you want in a Strategy battle game, Developed by the Gameloft, this game been one the most popular game in this genre. Running the economy of your kingdom for the supporting the wars is a big aspect of this game. Defending your kingdom is equally important as we don't want someone to just come in and take our treasure. The graphics are very good, making every battle intense to look at and Gameloft has actually done well in terms for providing regular updates, So what are you waiting for, get on and battle with players from all around the globe.
7. Call of Duty: Heroes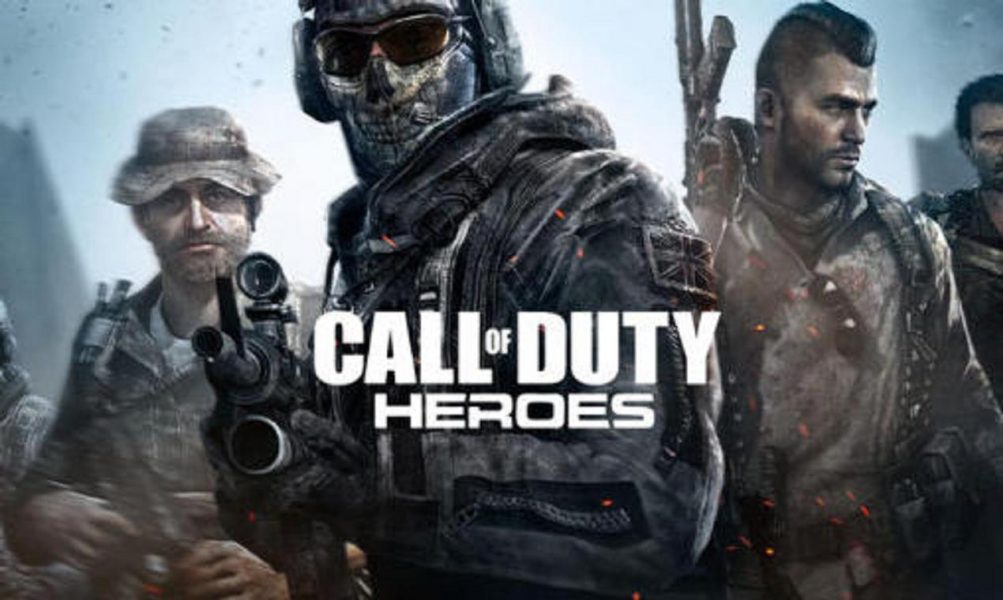 Faceroll games made a very successful modern day combat version of 'Clash of Clans' know as 'Call of Duty: Heroes'. You control an army of soldiers called Units and Heroes for obvious evil purposes like destroying someone else's base but don't get too carried away as someone out there is thinking the same and wants to loot your base. So, build a strong base to protect your resources, Gold and oil are the currencies used within the game to buy defensive structures for protecting your base.'Call of Duty: Heroes' gives you a fresh look at this strategy genre, as the game is not about Kings and their kingdoms.
6. Guardian Kingdoms
'Guardian Kingdoms' is an all-in outrage war against enemy kingdoms and chaos legion. Developed by PhoenixOne, 'Guardians Kingdoms' is famous for its good graphics and variety of different characters which will fight for you. These characters are known as champions and are a very cool addition to this game–something that separates this game from the other similar games.
5. Vikings: War of Clans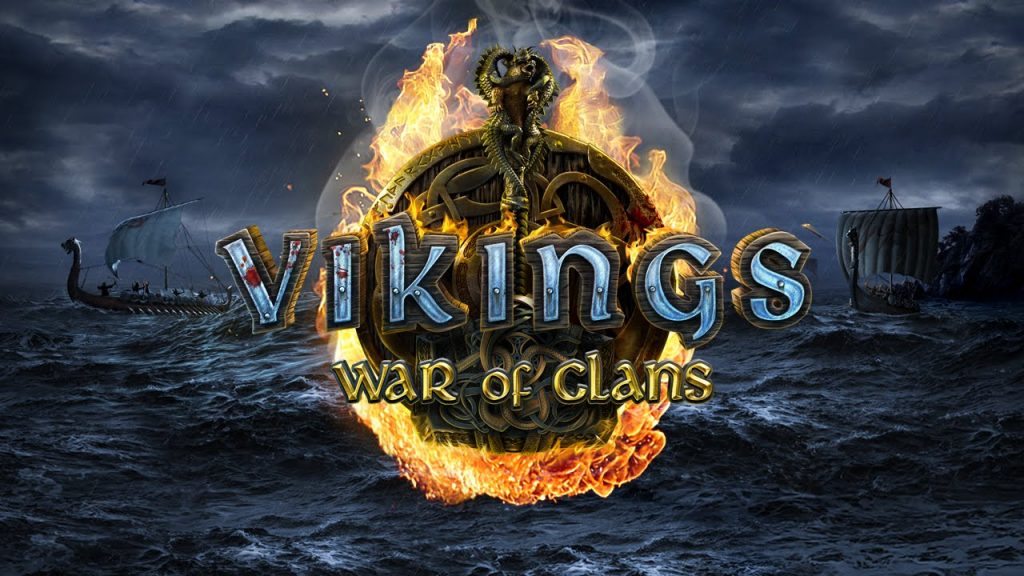 Developed by Plarium, 'Vikings: War of Clans' has a good old Viking feel to it. Every player is given a similar objective which is to capture the place of power, generally located at the center of the kingdom. All the players are located in different geographical locations–known as the kingdom. Each kingdom has about 45,000 players and by the end of 2017, there were more than 400 kingdoms. So as you can imagine that the game is played by a quite a big number of players.
Read More: Games Like 'Fallout'
4. Boom Beach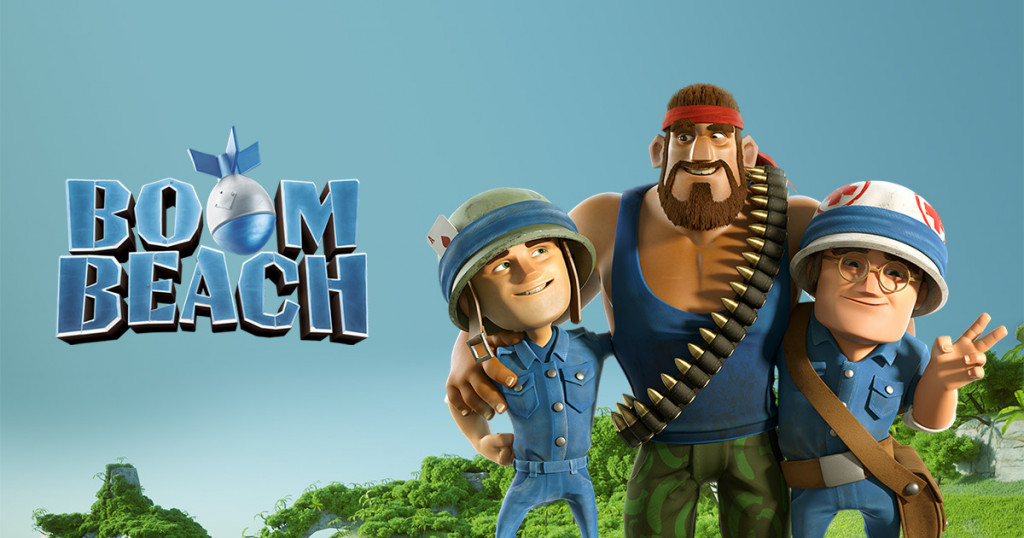 If you have played 'Clash of Clans' before, then 'Boom Beach' will sound very familiar to you. Well, for once it is developed by the same people who made 'Clash of clans'( i.e Supercell) and they also share many common features. Like starting from scratch, building your base, preparing troops, a reply feature which shows you the reply of the attacks on your base while you were offline which will help you in identifying weak spots in your defense. The battles are intense, rewarding and entertaining when you win, informative and brutal when you don't.
Read More: Games Like 'Dark Souls'
3. Star Wars: Commander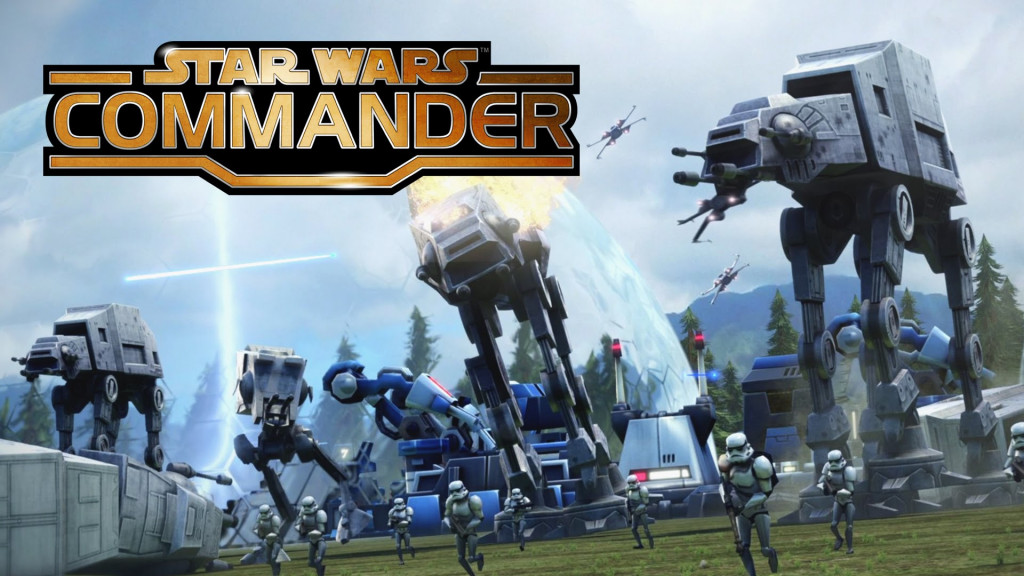 Are you a fan of star wars(who isn't)?. Well, if you are this game is for you. A long time ago in a galaxy far, far away…. right after the destruction of death star—you know the weapon created to destroy planets. An all-out war breaks out–pick a side between the Rebellion or the Empire–strategically prepare your base and lead your armies to victory. The game features many great characters from the original star wars movie such as Luke Skywalker, Han Solo, Darth Vader and many others.
Read More: Games Like 'PUBG'
2. Jungle Heat
If you have played any another game in this genre, you would know exactly what to do in this game. Build a base for mining out resources like gold and oil, as well as you would need to protect the command center from the enemy's attack. Jungle Heat has very average graphics and large waiting time required for building any structures. Combat is super fun and if you are a new player in this genre you'll find the strategy building to be very challenging.
ead More: Games Like 'Age of Empires'
1. Total War Battles: Kingdom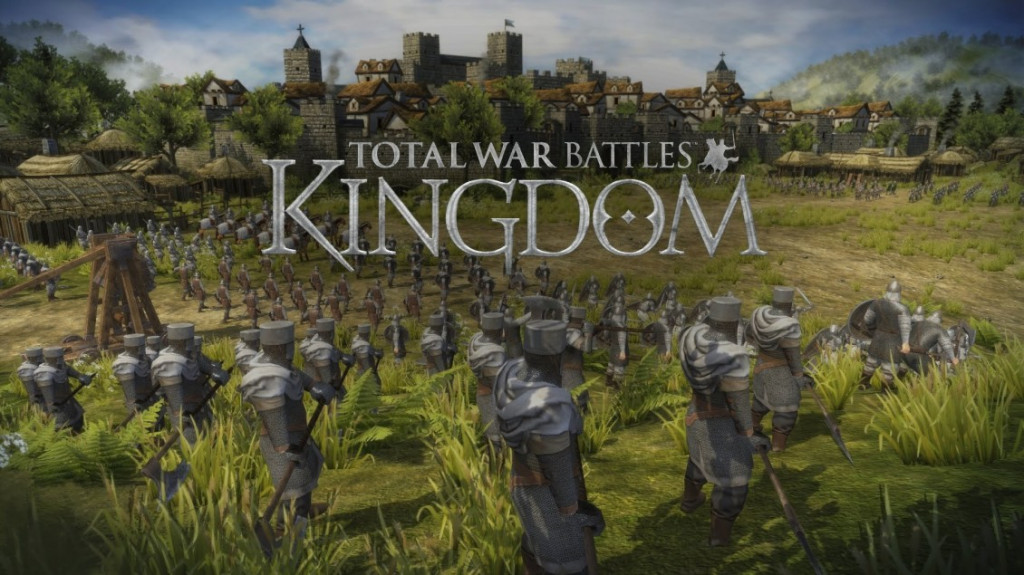 Another medieval theme based game in this genre, 'Total War Battles: Kingdom' is a solid entry on this list purely because of its good graphics. The game has everything you want in this genre, Combats are brutal and rewarding while building a defense is challenging. Availability of cross-platform support(i.e the game can be played on IOS, Andriod made PC) makes this game a genuine choice.
Read More: Games Like Assassin's Creed