The thirteenth episode of NBC's police procedural series 'Chicago P.D.' season 10 follows Sergeant Henry "Hank" Voight's efforts to find the killer of Tom Villar, the late informant of ASA Nina Chapman, his superior. Chapman reveals to Voight how close she was with Villar, making him recollect his companionship with the undercover officer and senior detective Alvin "Al" Olinsky. Al was one of the closest friends of Voight and together, they "cleaned" several Chicago streets going off-the-book. In the same episode, Voight stands before Al's gravestone and thinks about him, making one curious about the undercover officer's death. Well, here's everything you need to know about the same! SPOILERS AHEAD.
How Did Alvin "Al" Olinsky Die?
In the third season finale, Voight's son Justin Voight is found tied up with a bullet wound in his head. He gets transported to a hospital, where Hank learns that his son will not survive the wound. The police officer then takes him out of life support, bidding his adieu to the dying son. He then tracks down Justin's murderer Kevin Bingham and kills him to exact his revenge. In the fifth season, Bingham's body gets discovered and the inspection of the same reveals Al's DNA on the body. Although Al knows that Voight is the real killer, he hides the truth to stay loyal to his close friend.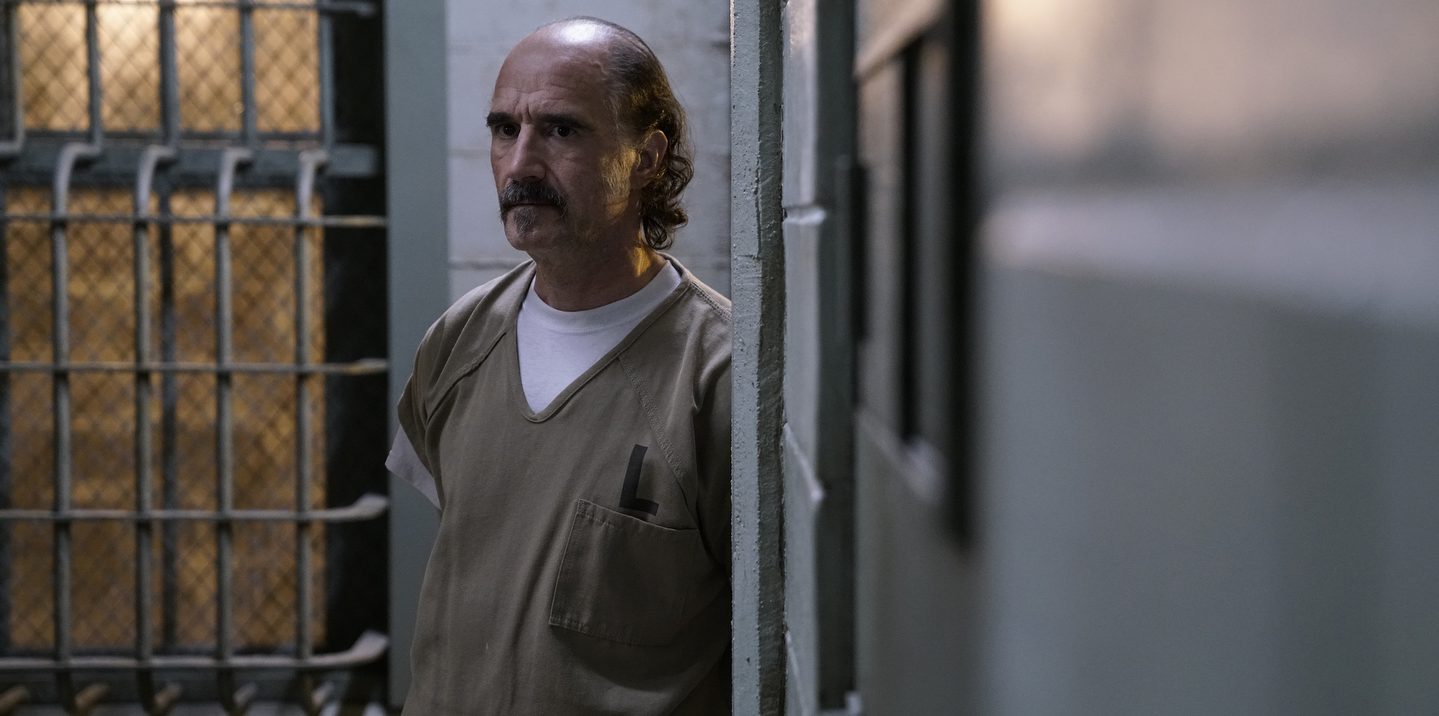 Al is brought before court but his bail is denied despite Voight's best efforts to see his friend's release from custody. While Voight considers confessing to Bingham's murder to save his friend, Al gets stabbed by a fellow prisoner named Andre Velasco. He gets transported to a hospital to save his life but Al succumbs to his wounds during surgery. Voight comes to know about his dear friend and colleague's passing, which leads him to the individual who set up the hit on the latter. Voight avenges the death of Al by killing the same person and he sees his friend for the last time by secretly attending the latter's funeral.
"From a creative perspective, it [killing off Al] was a decision that evolved organically from the ongoing storyline between Voight and Woods," then-showrunner Rick Eid explained Al's death to TVLine. "The writers and I kept coming back to this idea that Voight's decision to kill Bingham should cost him something. Over time, we landed on the notion that Olinsky should be the person to pay for Voight's sin because Voight admired and loved him so much," Eid added.
Al's death resulted in the departure of actor Elias Koteas from the show. Paving the way for Elias' exit wasn't an easy decision for Eid. "Elias [Koteas] is a terrific actor and a good person. He's also been an important part of the show since the very beginning. So this part of the process was really challenging," he said in the same TVLine interview. But the actor welcomed his character's death since it was an essential part of the series' narrative. "Elias handled the news like a true professional and remained committed to the show and his character until the final shot. We will miss him dearly," Eid added.
Where is Elias Koteas Now?
After leaving 'Chicago P.D.,' Elias Koteas joined the cast of Amazon Prime Video's legal series 'Goliath' to play Tom True, the co-founding partner of white-shoe law firm Margolis & True, who confronts several conflicts against his clients. The actor also plays a serial killer named Charles "Tuna" Billingham in Paramount+'s dark comedy series 'Guilty Party,' starring Kate Beckinsale. He also lends his voice to the character Nicky Quinzel, Harley Quinn's father, in the podcast series 'Harley Quinn & The Joker: Sound Mind.' Elias is also a part of the cast of the Jonathan Sobol-directorial 'The Baker,' starring alongside Ron Perlman, Harvey Keitel, Joel David Moore, and Emma Ho.
Read More: Why Did Antonio Dawson Leave in Chicago PD? Where is Jon Seda Now?