Created by Raj Nidimoru and Krishna D.K., collectively known as Raj & DK ('The Family Man'), Amazon Prime's 'Farzi' is an Indian crime thriller series that revolves around a genius yet small-time artist named Sunny. He is highly disappointed by the income equality in India as he fails to keep his grandfather's printing press in business. With his ambitious hunger to make unlimited money soaring, he decides to use his artistry to make counterfeit money and even convinces his best friend, Firoz, to work with him. As Sunny gets pulled into the world of counterfeiting after creating the perfect fake currency note, he faces many challenges.
This includes a gangster named Mansoor and the cops led by Michael, who is ready to go to any lengths to get rid of the counterfeiting menace. Starring Shahid Kapoor in his digital streaming debut, the black comedy series also features impressive onscreen performances from other actors, including Vijay Sethupathi, Kay Kay Menon, Raashii Khanna, and Bhuvan Arora. Given the seemingly realistic themes highlighted in the series, such as counterfeiting and economic disparity, it is understandable why many of you can't help but wonder if the Amazon Prime series is derived from actual events. Well, why don't we explore the same and find out together?
Is Farzi a True Story?
No, 'Farzi' is not based on a true story. Instead, the gripping narrative of the crime series is the brainchild of the two creators, Raj & DK, and a group of talented screenwriters, including Raghav Dutt, Suman Kumar, and Sita Menon. All these writers put their experience in the film industry and creative skills to good use to devise a thrilling story. Besides, believe it or not, the predominant subject of counterfeiting money in the show is much more common in real life than you might realize.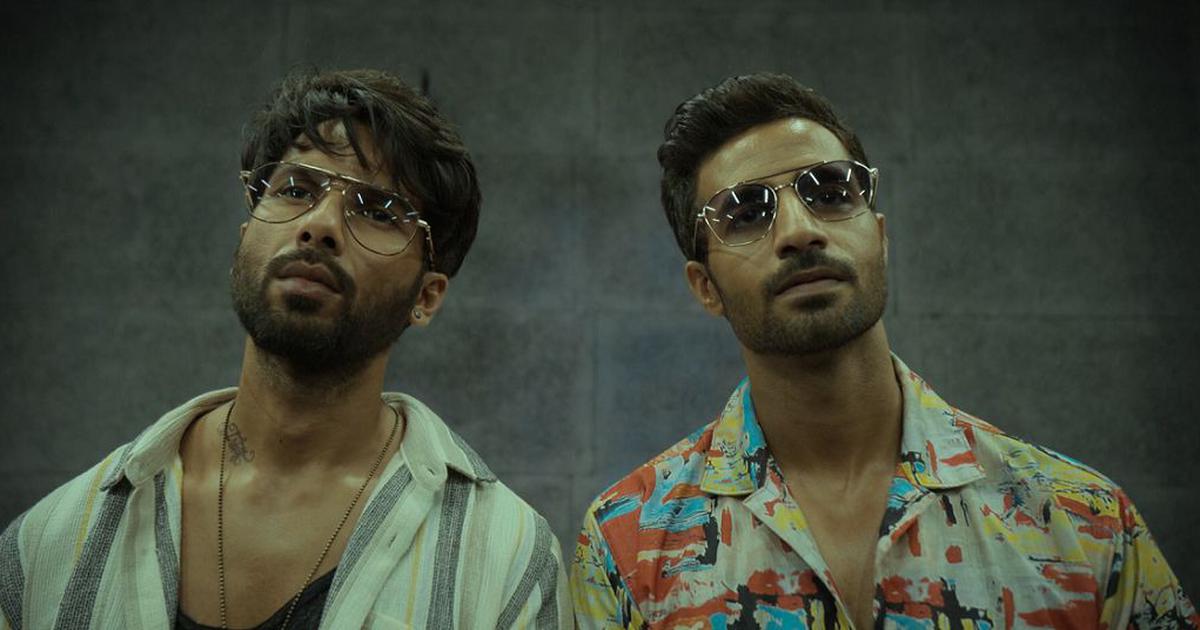 For instance, on New Year's eve 2022, two alleged counterfeit money users were arrested in the Indian state of Karnataka. They confessed that they had collected the fake notes from a guy named Daniel. Reportedly, he used to print counterfeit money in Tamil Nadu's Coimbatore and was already arrested by the Bengaluru city police in a separate case. The counterfeiting cases are not only limited to India as it happens worldwide. After all, counterfeiting is called the world's second-oldest profession for a reason.
In early February 2023, three men were arrested for alleged possession of counterfeit money worth R83,000 and dealing in diamonds in one of South Africa's capital cities, Bloemfontein. So, as you can see, counterfeiting cash is a prevalent crime in the real world, which is one of the reasons one might think actual events inspire 'Farzi.'
Another reason the themes and subjects touched upon in the series, including counterfeit currency and cat-and-mouse chases between the police and criminals, seem familiar to you is that several movies and TV shows over the years have explored these instances. However, one of the closest examples has to be that of the 2017 Bryce Hirschberg directorial 'Counterfeiters.' It follows a hard-working young man named Bridger, who is strapped for cash and needs considerable money to pay for his mother's cancer treatment.
When Bridger comes across a half-bleached dollar bill in his pocket, he gets the idea of counterfeiting money, focusing on the smaller bills of 5s, 10s, and 20s, to stay below the radar of everyone. Like Sunny in 'Farzi,' Bridger in 'Counterfeiters' also manages to involve his close friends in his criminal scheme. While the two protagonists have specific differences in their personalities, both have quite a few similarities, be it their ambition to make tons of money by beating the system or their not-so-rich backgrounds, which pushes them to make fake money in the first place.
If we keep all the factors mentioned above in mind, it would be safe to say that the screenwriters seemingly took inspiration from real-life counterfeiting cases to conjure up the realistic and gripping screenplay for the Amazon Prime series. So, although 'Farzi' has several true-to-life themes and subjects, it doesn't change the fact that it is not rooted in reality.
Read More: Best Indian TV Shows on Netflix