Athena Grant-Nash is one of the fiercest LAPD officers in FOX's action series '9-1-1.' She investigates and captures several criminals while often collaborating with the firefighters and paramedics of Station 118. Athena becomes a permanent part of Station 118 after marrying Captain Robert "Bobby" Nash as well. The sixth season of the series follows Athena's attempts to dive into her past upon visiting her parents and capturing her husband's sponsor Wendall's killers. As the season concludes, Athena makes a significant decision that she has been postponing for a while, which makes us concerned about Angela Bassett's commitment to the show. Well, let us share everything you need to know about the same! SPOILERS AHEAD.
What Happened to Athena?
The sixth season finale revolves around a series of accidents that happen on a bridge. The firefighters and paramedics of Station 118 arrive at the scene and start helping the individuals affected by the accident. Meanwhile, the bridge collapses, only for Captain Robert "Bobby" Nash to get stuck in between the debris. Lucy Donato lets dispatch know about the collapse, only for Athena to show up on the scene as soon as she can. She tries to help the civilians to stay away from the collapse. One of the civilians, whose life was saved by Bobby in the past, hears a certain sound coming from the debris as the captain seeks help.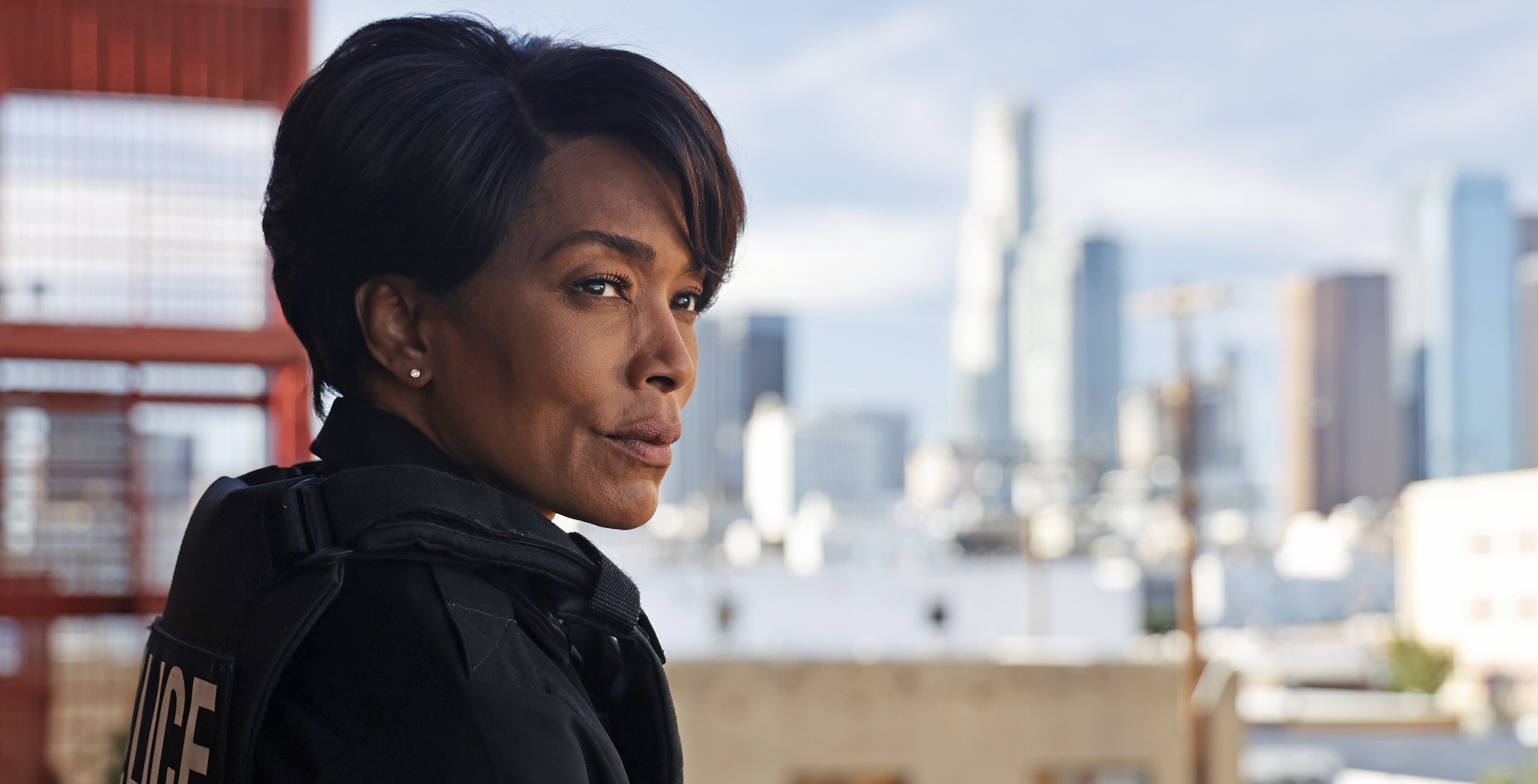 Athena and the civilian save Bobby from the debris and he gets transported to a hospital. She takes care of her husband throughout his recovery, only for him to return to duty as soon as he can. However, Bobby and Athena change their plans last minute to get into a cruise ship as they decide to take a much-deserved vacation. Athena's cruise alarmed the viewers concerning Angela Bassett's future in the show, especially since the actress has been a part of several other projects. Should we be concerned about Athena's cruise opening a gateway for Bassett to leave the procedural drama? Let's find out.
Is Angela Bassett Leaving 9-1-1?
The ardent admirers of '9-1-1' have been worried about Angela Bassett's commitment to the show ever since she joined the cast of several high-profile films, including 'Black Panther: Wakanda Forever.' Although Athena's presence in the sixth season initially convinces the actress' fans that Basset isn't leaving the show, the police officer's cruise has rekindled the same fears. Considering Athena's surprise vacation, the viewers can't be blamed for worrying about Bassett's return to the show's seventh season, which will be premiering on ABC after the series' move from FOX. However, neither ABC nor Bassett has released a statement concerning the actress' departure from '9-1-1.'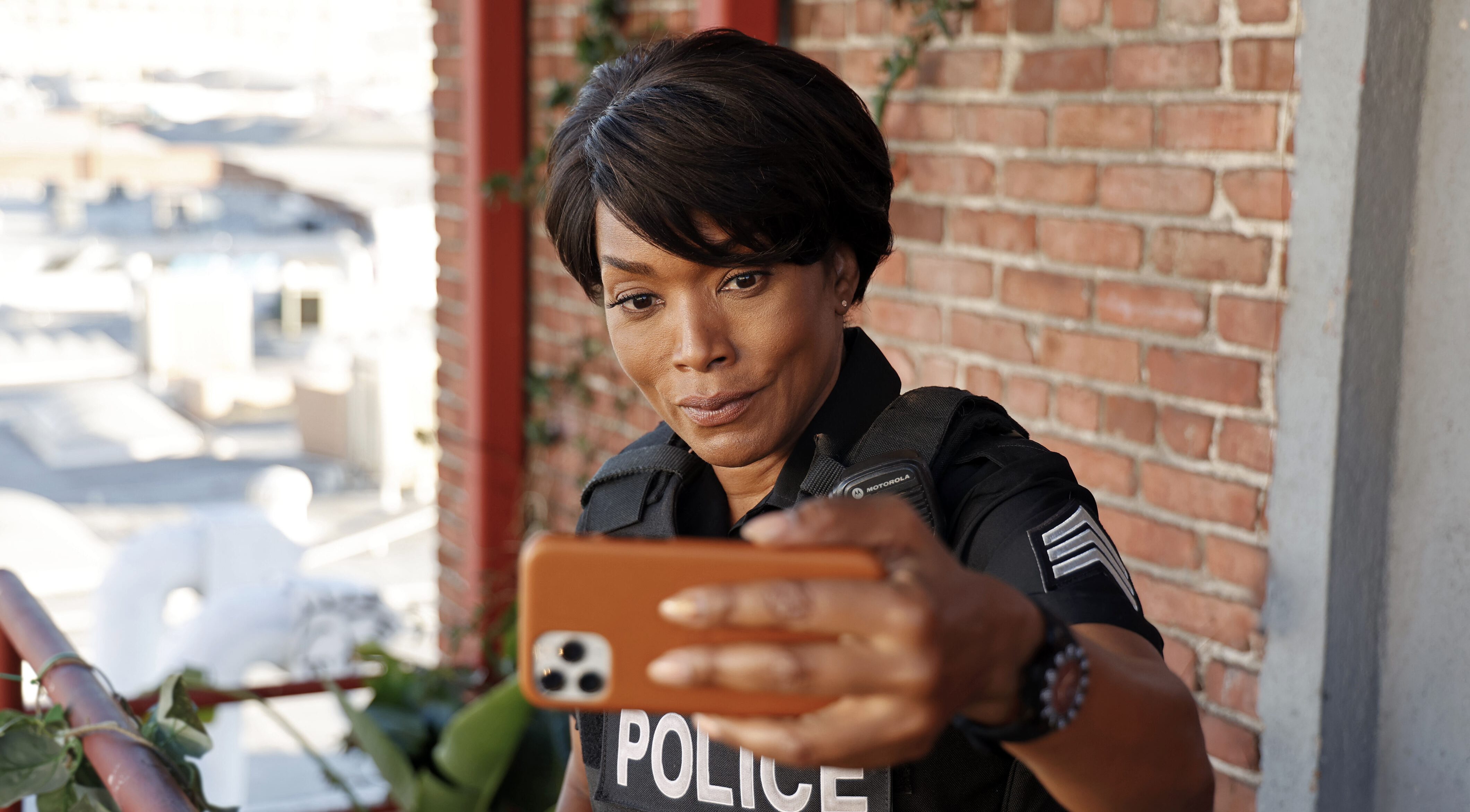 Athena's surprise cruise can be a light-hearted narrative development conceived as part of the running joke that revolves around her and Bobby's canceled honeymoon or vacation plans. In addition, her cruise can even be a part of the seventh-season narrative, as per Oliver Stark, who plays Buck. "I think I'm possibly going to be getting into a wet suit sometime soon and having to go save Angela [Bassett]. I mean, just knowing how they [Bobby and Athena] cannot catch a break, I feel like there's a strong possibility of that happening. How do you involve the rest of our team, though? They've made stranger things work," Stark told TVLine.
Although Bassett is a part of the cast of two upcoming productions, which are Millie Bobby Brown-starrer 'Damsel' and Laika Studios' animated film 'Wildwood,' the actress is expected to complete her commitments without leaving the procedural drama. She previously joined the cast of 'Black Panther: Wakanda Forever' to deliver an Academy Award-nominated performance as Ramonda without parting ways with '9-1-1.' Therefore, we can expect Bassett to do the same and continue featuring in the procedural drama.
Read More: Why Did Taylor Kelly Leave 9-1-1? Where is Megan West Now?