Lifetime's 'Her Study of a Killer' (also titled 'High School Revenge') is a riveting thriller movie that chronicles the sinister events that grip Liberty High School. When the alumni decide to organize their 15-year reunion, their preparations are marred by the mysterious death of Mrs. Meadows, their most beloved teacher. This sets off a series of events, with vengeful secrets unraveling and threatening to destroy everyone's lives. Amidst all this, Ellie must find the truth behind the teacher's sudden death and help capture the culprit before her family gets targeted.
Starring Natasha Wilson, Shannon Gisela, Tyler Courtad, and Jenna Michno in power-packed performances, the Marieke Niestadt directorial explores how one incident can trigger a chain of mishaps that can cause fatal damage. Besides, the relatable characters and the distinct take on the murder mystery genre might make one curious about the inspiration behind 'Her Study of a Killer.' Does it make any reference to actual incidents? Well, let's find out!
Is Her Study of A Killer a True Story?
No, 'Her Study of a Killer' is not based on a true story. Instead, it has been adapted from an original script by Amy Irons, who has also shown her writing prowess in other Lifetime movies like 'Killer Ambition,' 'A Mother's Lie,' and 'My Daughter's Deadly Roommates.' Evidently, her experience in the genre helped her craft a thrilling narrative. While the story is mainly fictional, it looks at the whodunit trope from a realistic angle by centering it around a high school alumni event. Often, any kind of reunion event brings a lot of drama, and the movie builds on this to build suspense around the murder that kickstarts everything.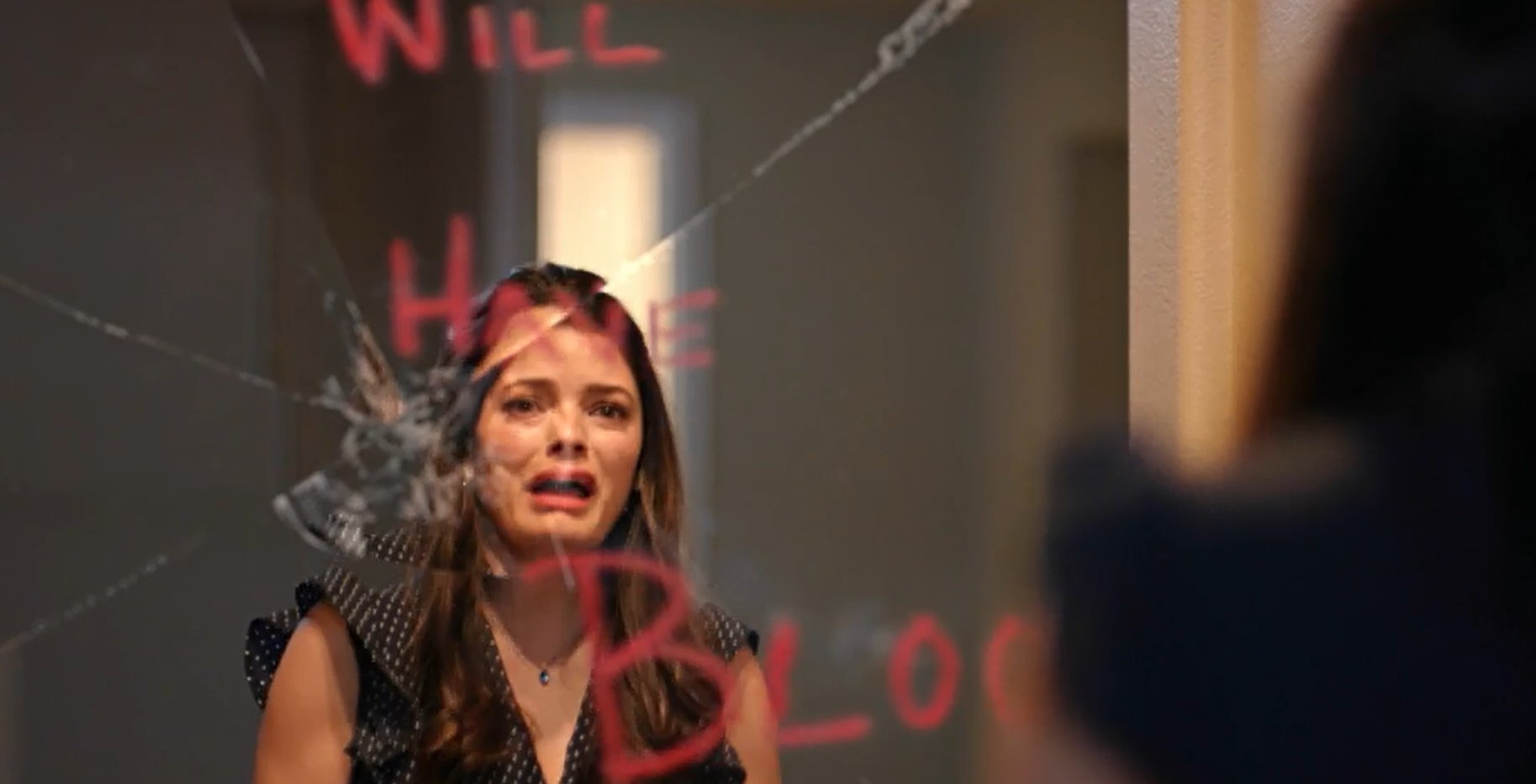 In the Lifetime thriller, Ellie is excited to meet her friends at the school reunion, but when their favorite teacher is mysteriously murdered, she realizes that not everyone may be as happy to see her. Moreover, when a familiar yet unidentified foe starts blackmailing her with old secrets, she must face the demons of her past and protect her loved ones. In reality, such cases are not unheard of; public figures such as Amazon's Founder Jeff Bezos and renowned TV host David Letterman have reportedly been threatened with the exposure of details from their past lives that could potentially damage their reputations.
Apart from that, the murder at a reunion story arc has been previously explored in numerous movies and TV shows. Although one of the most prominent examples has to be that of the Daniel Craig starrer 'Glass Onion: A Knives Out Mystery,' which follows a tech billionaire who invites his old friends for a weekend of partying and murder mystery games on his exotic island. However, their reunion is soon shaken by a sudden death, making everyone question each other's intentions. In this case, professional detective Benoit Blanc undertakes the responsibility of solving the crime, whereas Ellie, in the Lifetime movie, is a regular person who goes behind the truth.
Nevertheless, both characters unveil the shady actions of the others in the group and the ulterior motives that may have contributed to the murder. Another strikingly similar situation to the Lifetime thriller can be seen in the murder mystery comedy series 'The Afterparty,' where a group of former students at a high school reunion must find the killer among them. That said, while 'Her Study of A Killer' may not be rooted in reality, the authentic characters and the convincing storyline that uniquely portrays a classic murder mystery makes the audience feel otherwise.
Read More: Is Lifetime's Stranger Next Door Based on a True Story?