Helmed by Lee Chung-hyun, who has made an impact with his South Korean thrillers 'The Call (2020)' and 'Bargain (2015)', this action-thriller movie keeps the audience on their toes by providing plenty of gore. Lee's second feature film on Netflix after 'The Call', 'Ballerina' features Jeon Jong-seo as the strong female lead, Ok-ju, who decides to grieve the suicide of her best friend Min-hee, the only way she is familiar with – by targeting the man responsible for it all. Soon, she gets a message from Min-hee blaming Chef Choi for all her troubles.
Ok-ju then decides to investigate and knows she can use her training as an ex-bodyguard to her advantage to avenge her friend's death. This action-packed ride anchored by Ok-ju explores the themes of justice and revenge in plenty, all the while never shying away from brutally violent scenes that fans of the genre would truly appreciate. But as the story progresses, it raises more questions than it answers about any true events in the narrative.
Is Netflix's Ballerina a True Story?
'Ballerina' is not based on a true story. In fact, it is a result of writer-director Lee Chung-hyun's passion and imagination. After the success of 'The Call,' Lee admitted in an interview with The Korea Herald that he is greatly inspired by Quentin Tarantino's 'Kill Bill' movies and has always found the "strong woman villain character" very fascinating. He felt this is something not explored much in Korean movies, and he decided to focus on strong female characters in the time travel thriller 'The Call', and has done the same with 'Ballerina.' From the very beginning, the thriller genre is something he is comfortable with, so he decided to write and explore this genre more with the movies he makes.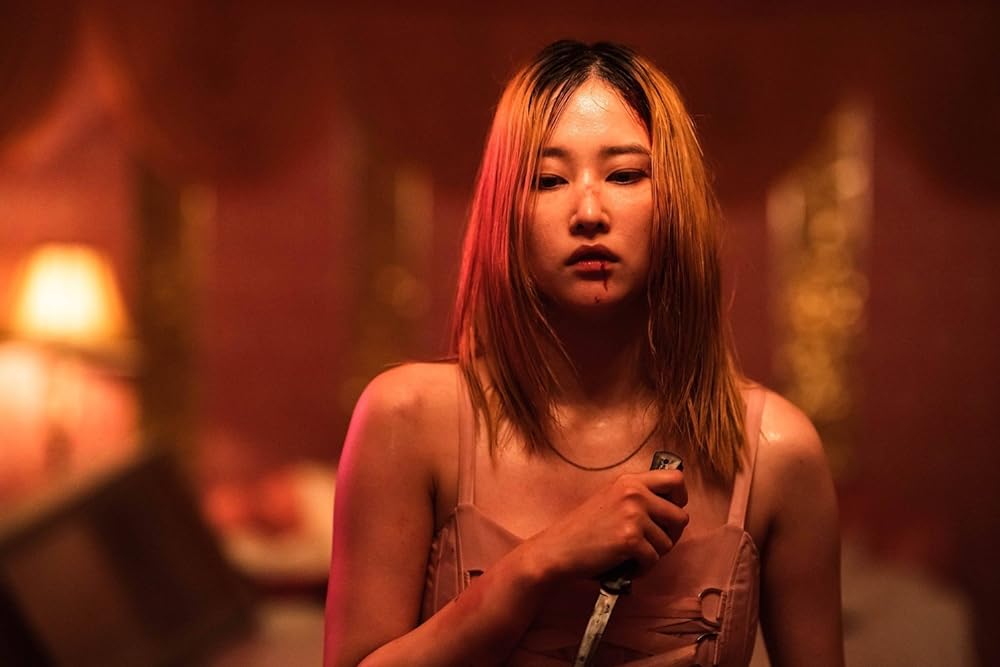 'Ballerina' is all about friendship and the bonds we forge, concentration and determination, bravery, the need for justice, and of course, unending action to get revenge. With all these themes overlapping in the film, Lee intends to give the audience the feel of a stage ballet performance. In this instance, Ok-ju is fueled by her anger at what happened to her best friend Min-hee, played by Park Yu-rim, and her determination to find the antagonist Choi, played by Kim Ji-hun.
It caters to an audience that wants justice as much as the lead character does and bears resemblance to Craig Silverstein's TV series 'Nikita' with Maggie Q in the lead in terms of how the strong female lead is portrayed. Similarly, 'Hanna', 'Everly' and 'The Villainess' could also find a place in a similar category. Ok-ju is brave and relentless, determined to avenge her friend's death with everything she has. Ultimately, even if 'Ballerina' is not based on true incidents, it promises to take fans on an emotional rollercoaster ride, all the while rooting for the strong female lead to succeed.
Read More: Movies Like Ballerina