'Kings of Mulberry Street: Let Love Reign' is a South African family comedy directed by Judy Naidoo. This film is a direct sequel to the 2019 film 'Kings of Mulberry Street.' It features actors like Shaan Nathaoo, Kogie Naidoo, and Amith Sing, alongside new cast members Liam Dunpath and Jonathan Taylor, among others. The film centers upon the dynamic duo Harold "Baboo" Singh and Ticky Chetty, four years after the events of the first movie.
Former police Commander Veerasamy blames Harold and Ticky for his failed career and has a bone to pick with them. After kidnapping Ticky's grandmother, he demands the pre-teen boys steal an expensive necklace from Russell, the Casino boss, in exchange for Granny Chetty's life. Stuck in a sticky situation, Harold and Ticky recruit the help of their friends and family and pull off a heist at the Casino under the guise of a big Bollywood extravaganza show. 'King of Mulberry Streets' is ripe with nostalgic retro aesthetics and brings refreshing, authentic representation through its characters. If you're wondering about the origin of the characters and plotlines explored in this film, here is everything we know about the origin of 'Kings of Mulberry Street: Let Love Reign.'
Is Kings of Mulberry Street: Let Love Reign a True Story?
No, 'Kings of Mulberry Street: Let Love Reign' is not a true story. Like, its predecessor, this film is also written and directed by Judy Naidoo. Judy Naidoo is an independent filmmaker from South Africa. She was initially inspired to create the story of 'Kings of Mulberry Street' by her own childhood, in 80's South Africa when the country was coming out of its apartheid system. She had wanted the story to feel true to its setting but still wanted it to have a comedic family-fun vibe. The characters of Harold and Ticky bring that carefree, larger-than-life joy into the narrative.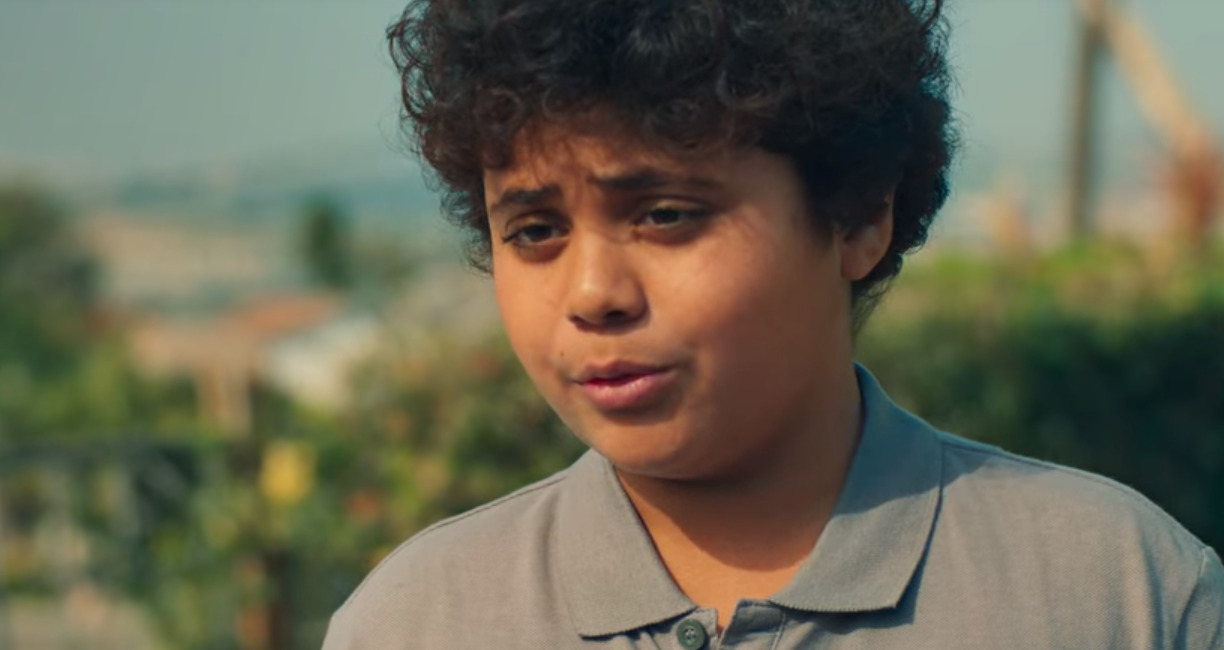 "I dreamt up the characters of Ticky and Baboo – they were largely inspired by the weird and whacky kids I once knew growing up near a low-cost housing area. And being a strange kid myself, I could see myself in both those characters." Said Naidoo when talking about the inspiration behind Harold and Ticky. In this sequel, the trials faced by Harold and Ticky's friendship form the emotional aspect of the plot. At his growing age, Harold develops a crush on a neighborhood girl named Leila. His feelings, in turn, give way to some tension between Harold and Ticky's friendship. Even as their friendship is tested, the boys come out on the other side with a bond that is stronger than ever.
Additionally, the film also draws a lot of inspiration from Indian cinema, particularly classic 80's Bollywood movies. The movie references multiple Bollywood actors and features a storyline wherein Ticky's mother pretends to be a rising Bollywood star. As a result, there is a lot of nostalgia and recognition to be found within both the film's overall visual aesthetics.
In an interview, Actress Kogie Naidoo talked about her experience working on the period piece. "I was absolutely amazed at how everything was set up to reflect that period, from the set to the costumes to the way people spoke at that time." She said about the film's authentic recreation of the era. By focusing so attentively on the experiences of two Indian boys who grew up in South Africa in the 80s, Naidoo manages to convey a genuine story about underrepresented experiences through a formulaic yet enjoyable storyline.
Having grown up in Verulam, Naidoo also had some personal experience with the environment and community that she was crafting her story around. Naidoo comes from a middle-class family and spent a lot of her childhood surrounded by communities similar to the one depicted in 'Kings of Mulberry Street: Let Love Reign.' She constructed the characters in her story by taking inspiration from the real people she had known in her life. Therefore, this largely-character-driven story feels genuinely authentic while still being centered around a whacky heist premise.
With such familiar connections forming the basis of the movie and an overall message of love and care, 'Kings of Mulberry Street: Let Love Reign' tells a touching, relatable story without directly being inspired by a real-life event. While the film is not based on a real-life event, it depicts authentic characters and engaging hijinks in an earnest fashion.
Read More: Where Was Netflix's Kings of Mulberry Street: Let Love Reign Filmed?