'The Edge of Seventeen' is a 2016 comedy-drama film directed by debutant director Kelly Fremon Craig about a teenager, Nadine, who goes through a series of incidents that ultimately help her discover a sense of belonging and self-identity. Hailee Steinfeld stars as Nadine alongside Woody Harrelson's Max Bruner, Nadine's high school teacher who helps her through the awkward and confusing period of her life.
The movie has received rave reviews from critics and audiences alike, with praise directed towards its realistic depiction of the identity struggles teenagers go through as well as its reverent take on high school culture and puberty. Does that mean the movie draws inspiration from real incidents or true stories? If you are wondering the same, allow us to share everything we know in that regard.
Is The Edge of Seventeen a True Story?
No, 'The Edge of Seventeen' is not based on a true story. The film is based on an original story conceived by writer-director Kelly Fremon Craig. Craig has openly spoken about how she came across the idea for the film in various interviews. She has revealed that she wanted to explore this particular feeling of being the only one who does not have life figured out. Even though the film takes a look at the world through the eyes of a seventeen-year-old, Craig felt that this issue of seeing everyone around having life figured out except you is present in everyone.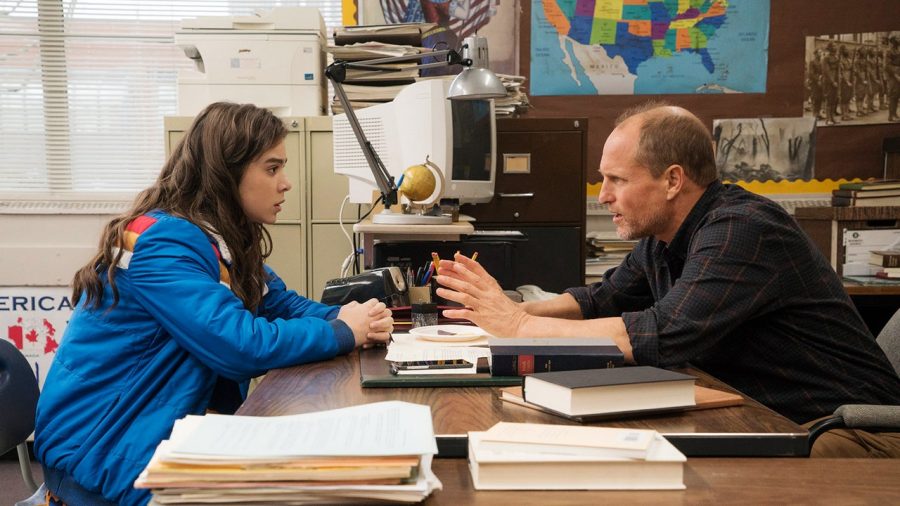 Similarly, Craig found the age of seventeen particularly interesting because people at that age are going through various changes and become an adult from a child a bit by bit. Craig also noted that this process of growth and transformation is a lifelong one that everyone goes through at various points in life. The director has also said that while the incidents seen in the film did not happen to her in real life, she did share the general feelings with Nadine's character during her teenage days.
Craig has cited films of celebrated filmmakers such as John Hughes and Cameron Crowe as influences on 'The Edge of Seventeen.' She said the teen movies from the 80s feature a flawed lead and touch upon very relatable situations while dealing with the complications of being a young adult. Craig's goal was to emulate these films' feel and create a coming-of-age movie for the modern generation.
Speaking of the lead character, it is important to mention actress Hailee Steinfeld, who plays the various facets of Nadine with charm despite the numerous unlikable qualities of the character. Much of the movie's critical acclaim is owed to Craig's writing and Steinfeld's performance. "I feel like as a teenager, you're sort of searching for answers. Luckily, I don't ever feel like I've been alone in that, but this character is. She is searching for the answers to the questions, who am I, and what am I good at? How and what am I supposed to do to fit in? Do I even want to fit in? She has no one to really turn to for that," Steinfeld told Deadline about her character's struggles in the movie.
Hence, it is easy to see how effortlessly and realistically the coming-of-age dramedy's fictional narrative conveys the emotions of a seventeen-year-old through Nadine's struggles. The issues faced by the main character mirror problems that everyone can relate to and help expand the movie's appeal. The film's realism is further elevated through the brilliant performances of the cast and the director's brutally honest take on the teen drama genre.
Read More: Best Coming-of-Age Films Ever