A bane for some, a boon for others, 'Botched' chronicles the journey of clients whose plastic surgery has gone haywire in the past. The individuals seek the expertise of Dr. Paul Nassif and Dr. Terry Dubrow and try to rectify the issues with their appearance. From natural causes to wrong surgeries in the past, the reality show features the surgical invasion done by medical experts to help their clients reach their desired aesthetic appearance. Released in 2014, the series has continued to garner acclaim since its inception. The first iteration of the show features Janice Dickinson, a supermodel whose breast enhancement surgery becomes a cause for concern. Given her memorable time on the show, fans have continued to wonder where she is these days.
Janice Dickinson's Botched Journey
Having reined as a supermodel for years, Janice Dickinson was a recurrent face in some of the most eminent publications of the world. Over the years, the television personality had several procedures done to elevate her appearance. Once a model for Versace, Janice had undergone procedures like facelifts, tummy tucks, neck lifts, brow lifts, and breast enhancement surgery. While she was happy with most of her procedures, her two-decade-old breast implants had become a cause for discomfort. Discontent with the visible ridges and ripples on her breast, Dr. Terry Dubrow suspected that the model needed an implant replacement years ago.
During her time on the show, Janice was open about her previous issues with drugs and alcohol. Similarly, the doctors were concerned about the repercussions of a person with addiction issues undergoing surgery with narcotics. Ultimately, the medical professionals undertook a lengthy procedure where lead surgeon Dr. Terry Dubrow found two masses. While he initially suspected that the mass could be cancerous, pathology later clarified that the masses were benign. Nevertheless, Janice's road to recovery wasn't easy.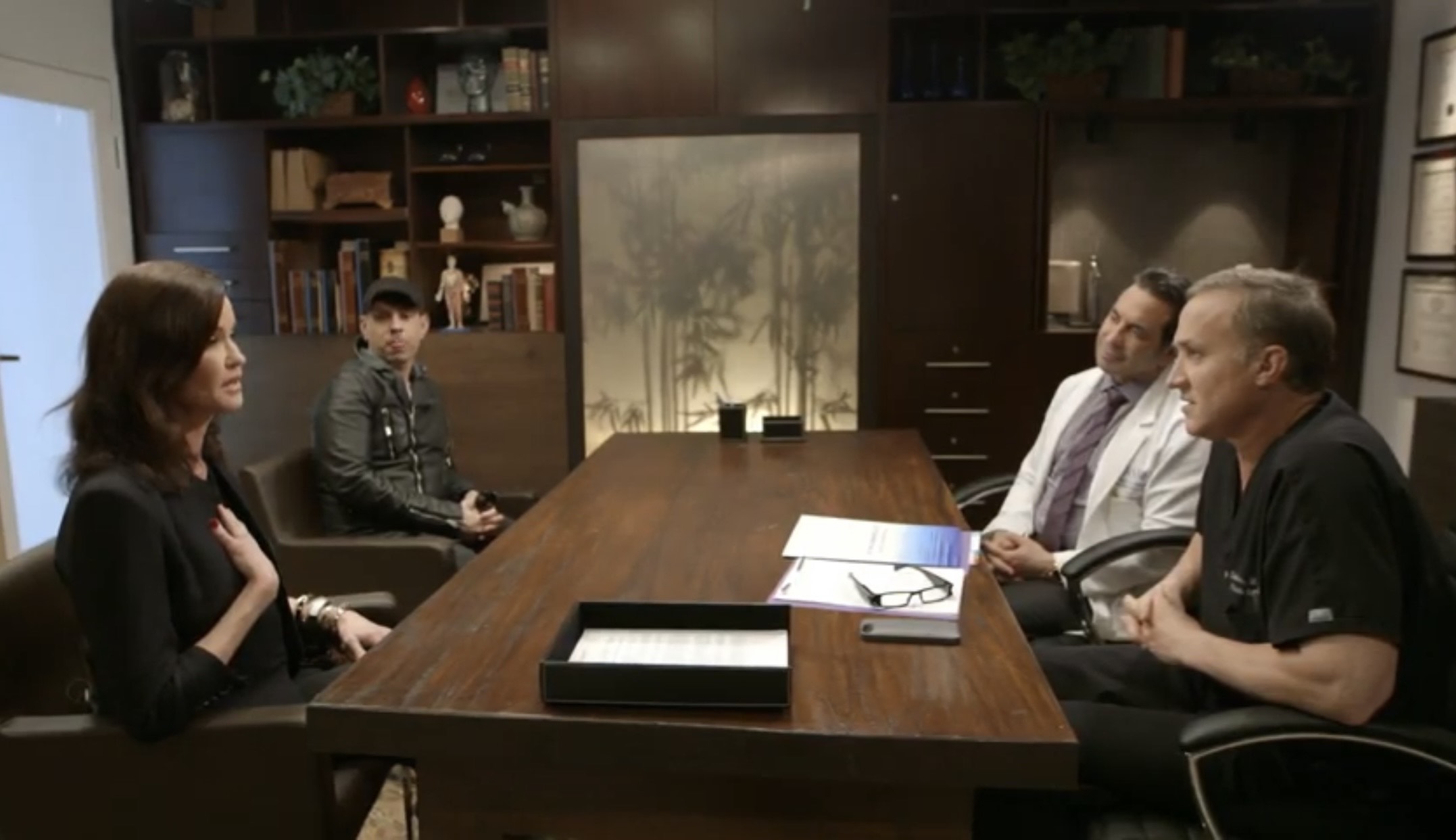 Against the advice of her doctors, Janice ended up smoking a cigarette not too long after her breast enhancement surgery. The television personality was on the precipice of a significant infection after she ended up taking out the drains from her ribs. The post-operative pain problems also became an issue, given her past with addiction. Nevertheless, she managed to make a full recovery.
Where is Janice Dickinson Now?
Since going through a significant reconstructive surgical procedure, Janice has managed to carve a path to success. Almost a decade later, she has fully recovered and remains steadfast on the path of growth. Before appearing on 'Botched,' the supermodel was in a great predicament. The former 'America's Top Model' judge had declared bankruptcy in 2013. With as much as $1 million in debt for surgical procedures, Janice had no choice but to file for bankruptcy. The New York Post also uncovered that the model owed $500,000 in taxes to the state of California, IRS, and New York. Since then, she has recurrently appeared on reality television and reclaimed her financial footing.
After 'Botched,' the television personality appeared on the fourth season of 'Celebrity Rehab with Dr. Drew.' She was also a housemate on the seventeenth season of 'Celebrity Big Brother' and later appeared on 'The Bachelor.' Besides her stint on reality television, Janice has also found love. Despite a tumultuous past with actor Sylvester Stallone, Janice managed to find love with Dr. Robert Gerner, an acclaimed psychiatrist. The duo tied the knot in 2016 and have continued to enjoy life together as a couple. In addition to this, Janice also shares life's high moments with her children, Nathan and Savannah.
While the actress was set to star in 'I'm a Celebrity… South Africa' earlier this year, she had to take a step back and withdraw from the cast after she suffered a head injury. She has since recovered and continues to grow. Now an online creator, Janice regularly takes to her social media to post beauty content on her Instagram. From using her years of experience to judge a model's walk to sharing the latest updates of her life, Janice has continued to grow as a professional. Having sustained a mild warning about breast cancer in 'Botched,' the worst came to the fore when the model was diagnosed with the same in 2016. She has since fully recovered and remains committed to working on her health and well-being. Naturally, we await all the great things that lie ahead in her future.
Read More: Botched Season 1: Where Are They Now?