Jodie Comer-starrer upcoming HBO series 'Big Swiss' is in early development at A24. Based on Jen Beagin's eponymous novel, the drama series follows a woman who starts a new life in New York and gets a job as an anonymous transcriber of sex therapy sessions. She soon becomes obsessed with one of her clients, Flavia, who is also known as Big Swiss. The production may begin after the conclusion of the ongoing SAG-AFTRA strike, as per reports, in New York.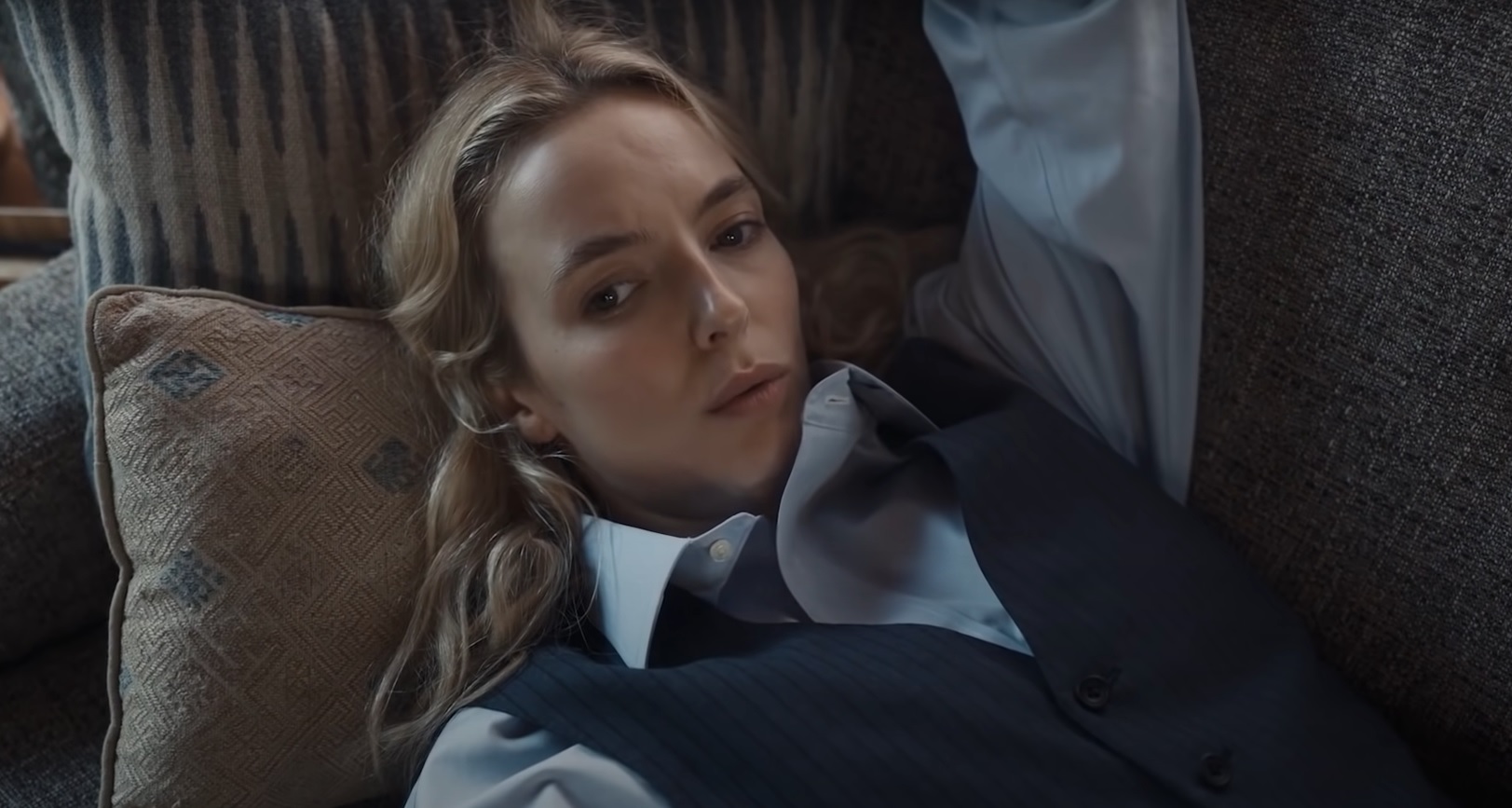 The show was developed by Kayleigh Llewellyn. The writer is known for her work on BBC's 'In My Skin,' for which she won the BAFTA TV Award for Best Writer: Drama. Llewellyn has also written multiple episodes of the hit thriller series 'Killing Eve.' Her other credits include the shows 'Chloe,' 'The Dumping Ground,' and 'Stella.'
Comer stars in the show in the role of Flavia. The rest of the cast has not been revealed as of now. Comer previously collaborated with Llewellyn on 'Killing Eve.' For her performance as Oksana Astankova/Villanelle in the show, she earned several accolades, including a Primetime Emmy Award and a BAFTA TV Award. The actress is also recognized for her roles as Elizabeth of York in 'The White Princess,' Ivy Moxam in 'Thirteen,' and Chloe in 'My Mad Fat Diary.' Comer received her second BAFTA TV Award for her appearance as Sarah in the TV movie 'Help.' Her feature film credits include 'The Last Duel,' 'Free Guy,' and 'England Is Mine.'
'Big Swiss' is produced by A24 Television, along with Adam McKay's Hyperobject Industries. A24 previously backed Netflix's 'Beef' and 'Survival of the Thickest,' and BBC's 'Dreaming Whilst Black.' Hyperobject Industries is the production company behind films like 'Don't Look Up' and 'The Menu' and shows like 'Motherland: Fort Salem' and 'Winning Time: The Rise of the Lakers Dynasty.' The executive producers of the project include Comer, Beagin, and McKay.
New York, where the premise of the show is also set, offers a wide range of geographical settings, from modern landscapes filled with skyscrapers to quiet neighborhoods, which makes it an ideal location for filming diverse projects. New York has earlier hosted the production of several TV shows and films, including 'The Blacklist,' 'New Amsterdam,' 'Succession,' 'Love at First Sight,' 'No Hard Feelings,' and 'A Man Called Otto.'
Read More: TV Shows Like Killing Eve