The Tom Hanks starring film 'A Man Called Otto' is a comedy-drama about a recently retired widower who can't wait to join his wife on the other side. Grouchy and unconsolable, Otto grumbles his way through life, nitpicking at the slightest of inconveniences his neighbors cause him. His irritation at the world peaks when a new family moves into his neighborhood and unabashedly pokes into his life, demanding his attention. This disdain, however, turns into fondness as the film progresses, making the old Otto feel less lonely and more loved.
Directed by Marc Forster, this 2022 film is the second movie adaption of the novel 'A Man Called Ove' by Fredrik Backman. The movie is one of those that quietly leave a mark on you, in an unassuming but powerful way. If you're in for some contemplation with movies that trace the bumps and dents of old age, we've made you a list. You can watch most of these movies similar to 'A Man Called Otto' on Netflix, Hulu, or Amazon Prime.
8. About Schmidt (2002)
Inspired by the novel of the same name by Louis Begley, 'About Schmidt' is a heartfelt comedy-drama movie by Alexander Payne. Warren Schmidt, a newly retired, recent widower, goes on a journey to postpone the wedding of his estranged daughter. Embittered and disappointed, he goes on to discover himself in ways he never has in his life. Starring Jack Nicholson, the film shares the backstory of 'A Man Called Otto' with retired widowers who no longer have anything left to live for.
7. Kotch (1971)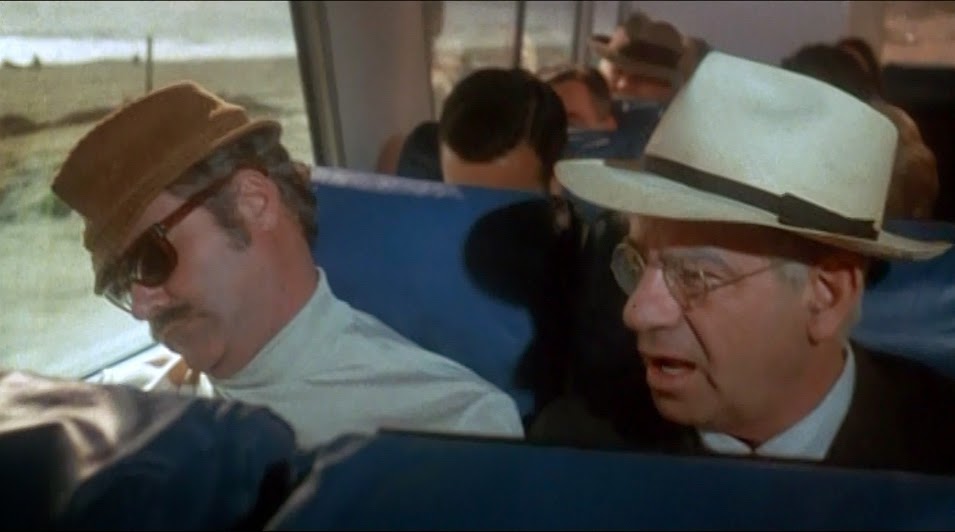 Instead of taking the regular path of going to an old-age home, the retired salesman Joseph Kotcher (Walter Matthau) sets off on a road trip with a young pregnant woman Erica. The timeless masterpiece by Jack Lemmon observes an old man's quest to hold on to his sense of purpose in life, refusing to accept a fate as a discarded remnant of what society calls "useful." Kotcher is the optimistic version of Otto in 'A Man Called Otto'; however, at the crux of it, both characters want to be seen as useful and fully-functional members of society. Both men find a new meaning in life with the help of a pregnant woman.
6. Away From Her (2006)
Poignant and heartbreakingly beautiful, 'Away From Her' is a realistic portrayal of how Alzheimer's affects the lives of old people. Directed and written by Sarah Polley, the romantic drama tells the story of Fiona and Grant, a couple happily married for 40 years. Struggling with the disease, Fiona (Julie Christie) is institutionalized and falls in love with another resident of the nursing home, having lost all memory of Grant. The movie depicts Grant's reflections while coping with his loss, reminiscing about his own past mistakes and infidelity. Much like 'A Man Called Otto' the central character grieves over his loss while taking frequent trips down his memory lane.
5. The Best Exotic Marigold Hotel (2011)
Directed by John Madden, 'The Best Exotic Marigold Hotel' centers around 7 British pensioners who decide to move to a supposedly restored hotel run by an eager-to-please host in Jaipur, India. The story unfolds as the characters' lives get enmeshed with each other when they explore their own past and ambitions. Featuring an ensemble cast of Judi Dench, Bill Nighy, Maggie Smith, Dev Patel, and more, the film's screenplay is based on the novel 'These Foolish Things' by Deborah Moggach. The movie is similar to 'A Man Called Otto' as the characters let new people into their lives and see themselves evolve into people they never thought they could be.
4. Harold and Maude (1971)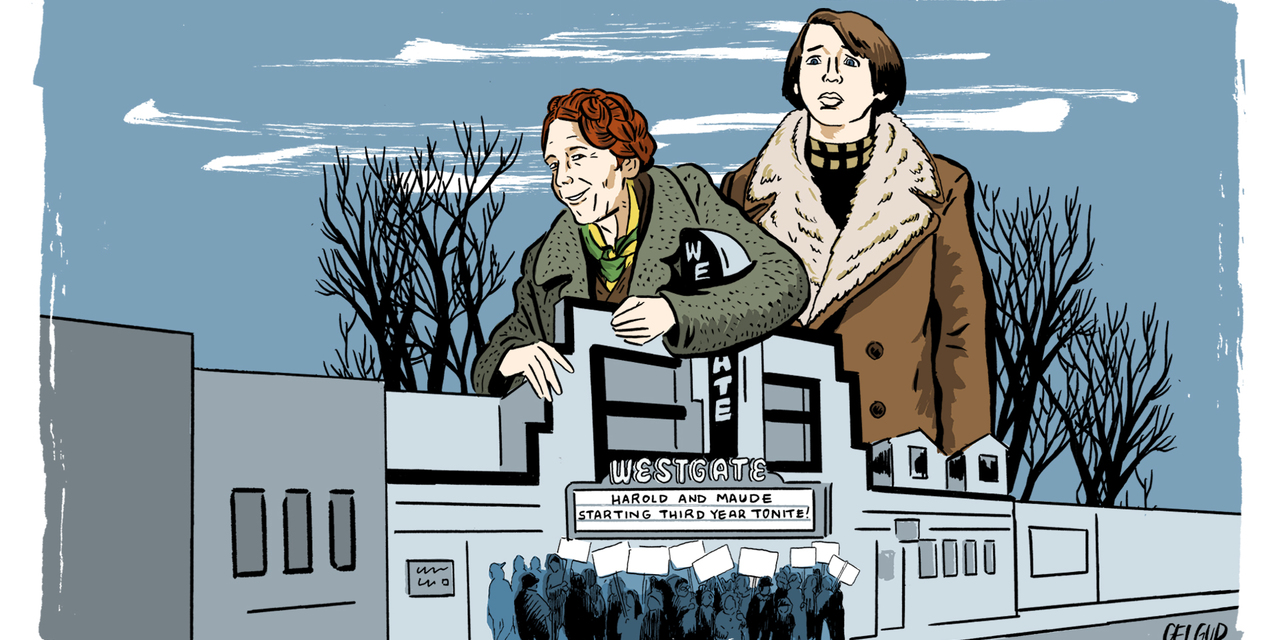 A cult classic that is considered one of the funniest American movies ever made, 'Harold and Maude' depicts a strange romantic relationship between Harold, a 20-year-old with a death wish, and an eccentric 80-year-old Maude who can't have enough of life. The two share a hobby of attending the funerals of strangers; they meet at one such funeral and go on to develop a bond. Directed by Hal Ashby, the movie touches hearts with its unique perspective on the meaning of life. The film, like 'A Man Called Otto' looks at themes like existentialism and suicidal ideation through the lens of dark comedy.
3. The Second Time Around (2016)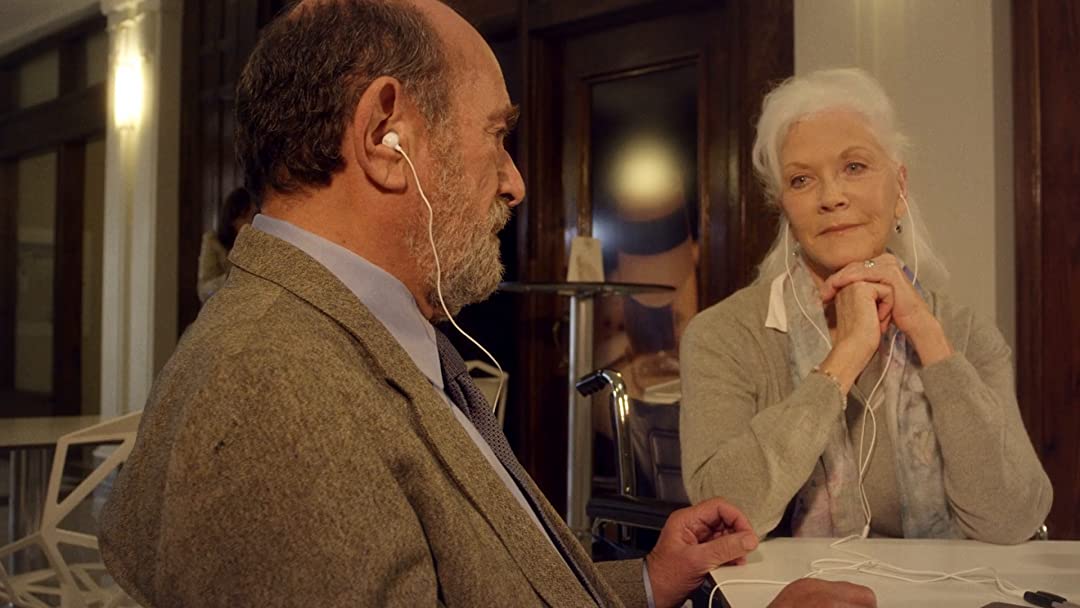 Linda Thorson gives a stellar performance as Katherine Mitchell in this dreamy romance called 'The Second Time Around' opposite Stuart Margolin playing Isaac Shapiro, a grumpy tailor in a retirement home. After recovering from a fractured hip, Katherine moves to this retirement home, believing it's a temporary arrangement, only to find unexpected love the second time around. The film, while lending the audience the rosy tint of romance, does not hold back from showing the disappointments and hardships of aging people, just the way 'A Man Called Otto' does.
2. Driving Miss Daisy (1989)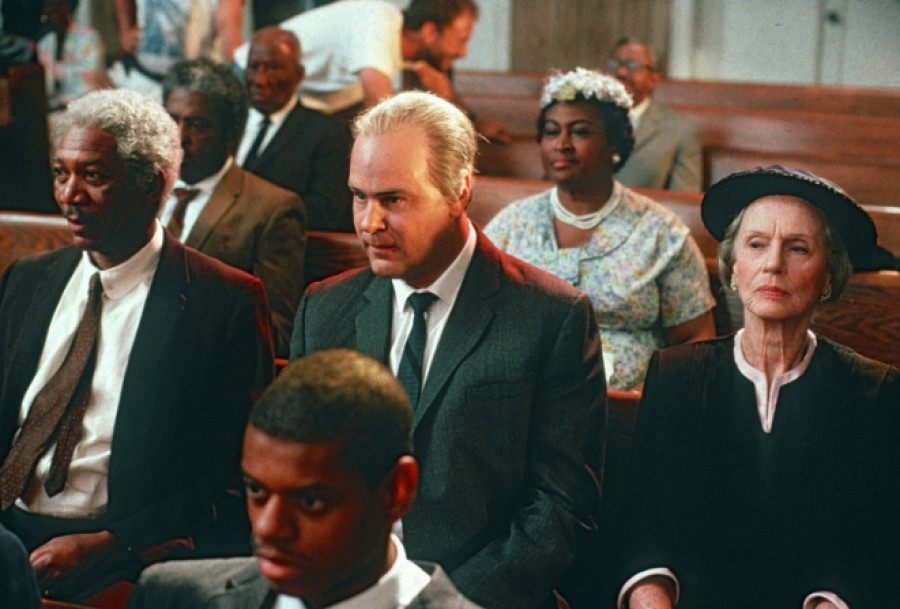 Winner of four Oscars, 'Driving Miss Daisy' recounts the story of a proud Southern old lady, Daisy (Jessica Tandy), and her African-American chauffeur, Hoke Colburn (Morgan Freeman), who develop a sweet and reliable relationship over a period of 25 years. The gem of a film gives us a glimpse into the hearts of old people in a non-assuming fashion through cues like subtle gestures and eye contact. The film is similar to 'A Man Called Otto' in the characterization of their protagonist as proud and stubborn people who, over a period of time, soften up and let love in.
1. The Intern (2015)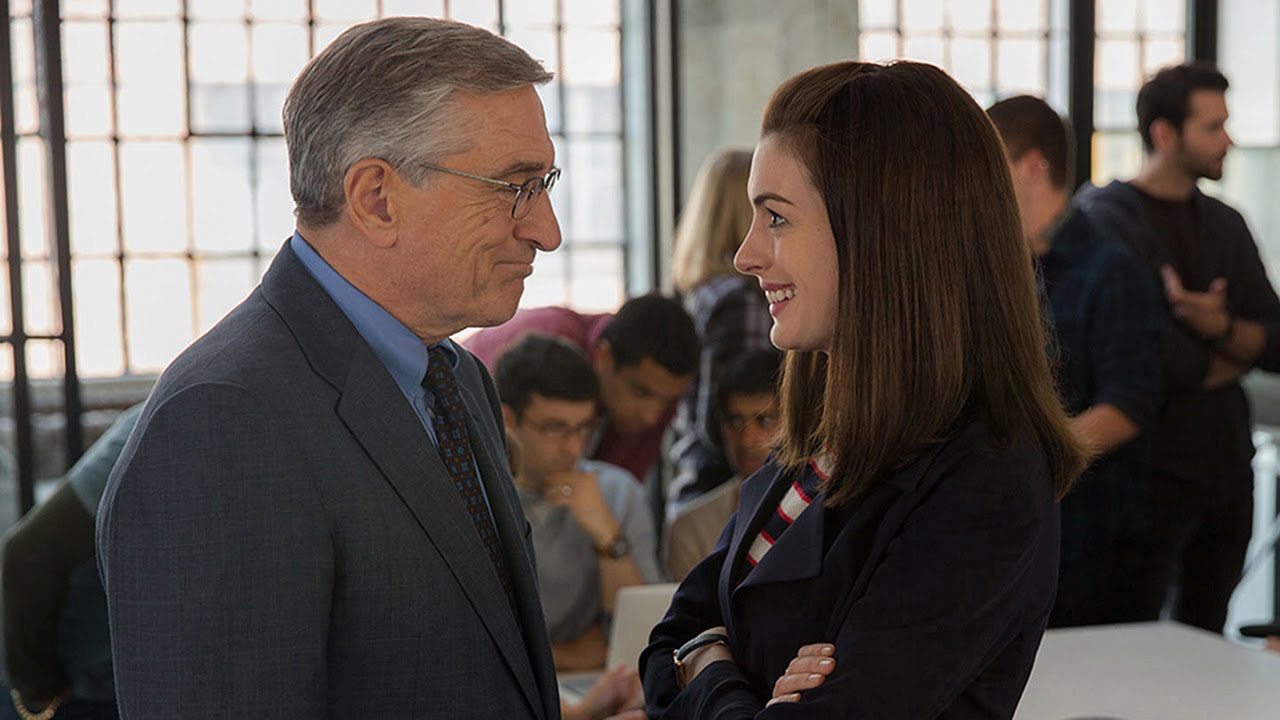 'The Intern' is a wonderfully unusual film about a 70-year-old man who, incapable of being without a job, applies to an online fashion company as an intern. The film beautifully depicts the man's journey as he adapts and adjusts to new ways of doing business while bringing in his experientiality and warm personal charm. Like 'A Man Called Otto', the story highlights the unorthodox platonic relationship of the old protagonist with a middle-aged woman. Directed, produced, and written by the famed Nancy Meyers, the movie is graced by stars like Anne Hathaway and Robert De Niro.
Read More: Where Was A Man Called Otto Filmed?