Lily James and Sebastian Stan have reportedly joined the cast of Focus Features' period film 'Secrets & Wives.' The movie, helmed by Carly Wray, is scheduled to start shooting in Atlanta, Georgia, and Vancouver, British Columbia, on an undisclosed date. The film, set in the 1980s rural Washington state, revolves around a single working mother named Sherry, who is swept off her feet by a charismatic, larger-than-life outsider named Martin Lewis. They run off and get married, only for hell to break loose. Sherry's life gets turned upside down when it's revealed that Martin is a married ex-gangster.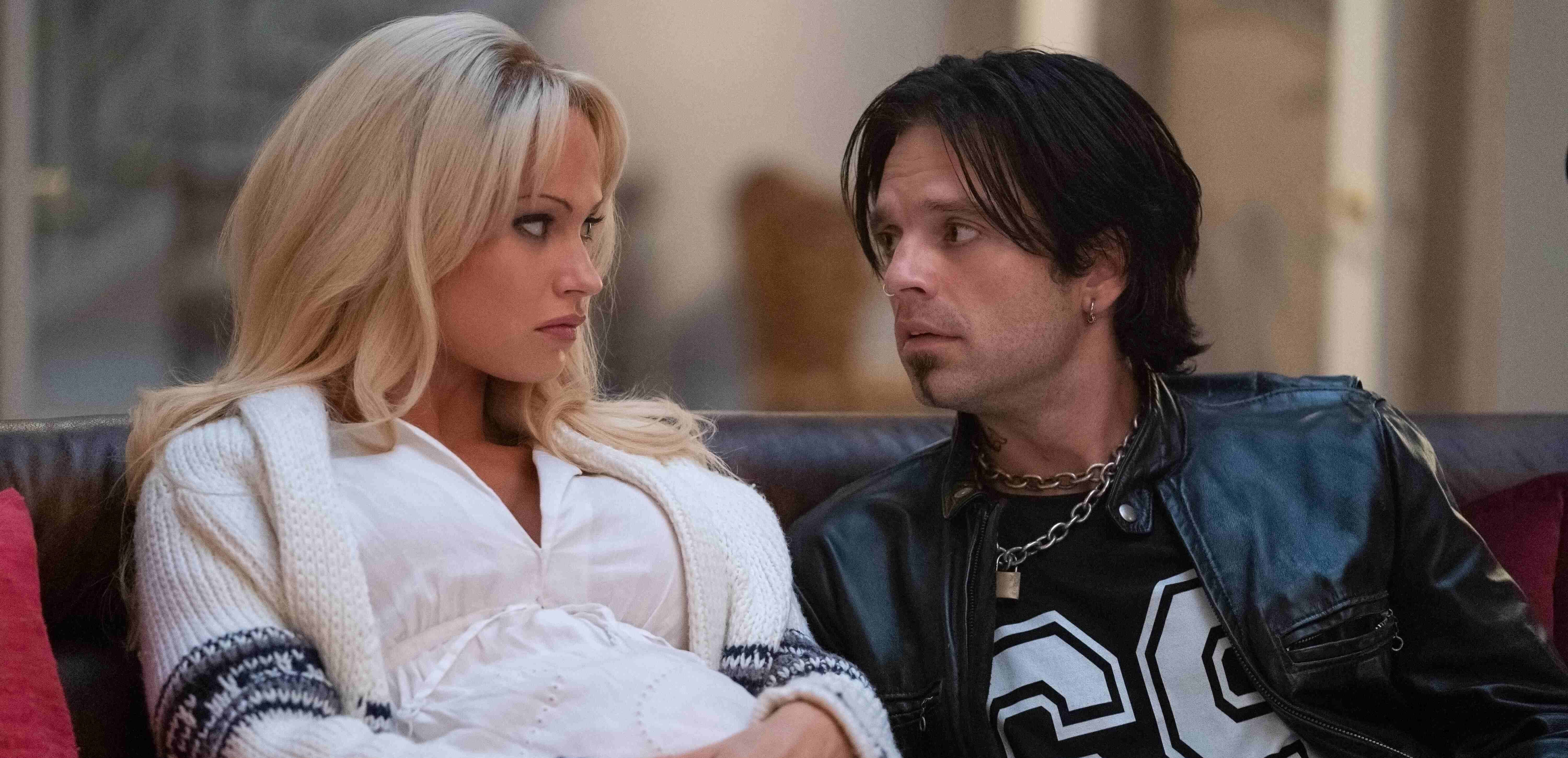 Lily and Stan are expected to play Sherry and Martin respectively. The two performers previously worked together for Hulu's biographical series 'Pam & Tommy,' in which Lily plays actress and model Pamela Anderson and Stan portrays musician Tommy Lee.
Lily recently completed the filming of Sam Worthington and Riz Ahmed-starrer 'Relay' and Joseph Gordon-Levitt-starrer 'Providence.' Her upcoming release 'The Iron Claw,' starring Zac Efron and 'The Bear' fame Jeremy Allen White, is scheduled to be released on December 22, 2023. Her recent credits include Josephine Esperanto in 'Finally Dawn,' Zoe Stevenson in 'What's Love Got to Do with It?' Linda Radlett in 'The Pursuit of Love,' and Ellie Appleton in 'Yesterday.'
Stan recently concluded the filming of 'A Different Man,' in which he stars alongside Renate Reinsve. He is also a part of the cast of Marvel Studios' 'Thunderbolts.' His recent credits include Vlad Tenev in 'Dumb Money,' God in 'Ghosted,' Max in 'Sharper,' Steve in 'Fresh,' Nick Fowler in 'The 355,' and Bucky Barnes/Winter Soldier in 'The Falcon and the Winter Soldier.'
Although the exact dates of the filming are yet to be announced, we can expect the same to begin after the conclusion of the ongoing SAG-AFTRA strike. Atlanta, known as the Hollywood East, is home to several production facilities and natural attractions. The city previously hosted the production of several famed projects, including 'The Walking Dead,' 'Stranger Things,' 'Cobra Kai,' 'Ozark,' 'Guardians of the Galaxy Vol. 3,' etc. Vancouver AKA Hollywood North, on the other hand, is a significant filming location of 'Virgin River,' 'Supernatural,' 'Criminal Minds,' 'The Last of Us,' and 'Fear the Walking Dead.'
Wray, who is at the helm, also penned the screenplay. The screenwriter wrote several acclaimed episodes of AMC's drama series 'Mad Men.' She also co-wrote and co-executive produced HBO's superhero series 'Watchmen' and Max's dystopian series 'DMZ.' Her other credits include 'Westworld,' 'Mindhunter,' 'The Leftovers,' 'The Bastard Executioner,' and 'Constantine.'
Berlanti/Schechter Films, New Leaf Literary & Media, and Truly*Adventurous team up with Focus Features for the production of the film. Greg Berlanti, Sarah Schechter, Michael McGrath, Pouya Shahbazian, Matthew Pearl, and Greg Nichols are the producers.
Read More: Are Lily James and Stan Sebastian Dating or Are They Just Friends?