Margot Robbie's 'Bad Monkey' is reportedly back in development at Universal Pictures. The action crime-thriller film was originally announced in 2016, but not much was heard about it until now. It was reported then that Robbie would also serve as a producer through her LuckyChap Entertainment, along with Scott Stuber and Dylan Clark who were attached to the project through Universal-based Bluegrass Films. It's unclear whether Stuber and Clark are still associated with the project, especially with Stuber joining Netflix in 2017 and becoming the chairperson of Films there in 2023.
'Bad Monkeys' will be an adaptation of the 2007 novel of the same name by American author Matt Ruff. Robbie is slated to play the protagonist Jane Charlotte, who, in the book, is sent to the mental disabilities wing of the Las Vegas Clark County Detention Center after allegedly murdering a man named Dixon. There, she encounters psychiatrist Dr. Vale and claims that she is part of the Department for the Final Disposition of Irredeemable Persons, or Bad Monkeys, a clandestine government organization for which she finds and neutralizes dangerous criminals.
The narrative is structured either around these interviews between Jane and Dr. Vale or through Jane's first-person perspective as she narrates her tale. 'Bad Monkeys' is a multi-layered story about the concept of reality, with so many twists and turns that they transform the plot into a maze. It's no wonder that Robbie, who has a penchant for playing complex and layered characters, was interested in the project.
The recent reports about 'Bad Monkeys' come in the aftermath of the massive success of Robbie's 'Barbie,' which was released concurrently with Universal's 'Oppenheimer.' Directed by Greta Gerwig from a script she penned with her partner Noah Baumbach and produced by Robbie through LuckyChap, 'Barbie' is an event film about the namesake toy by Mattel. Currently still in theaters, it has been a massive critical and commercial success and is well on its way to making over a billion dollars at the worldwide box office. The buzz around the two films has helped them both, with 'Oppenheimer' becoming one of the most successful R-rated movies of all time.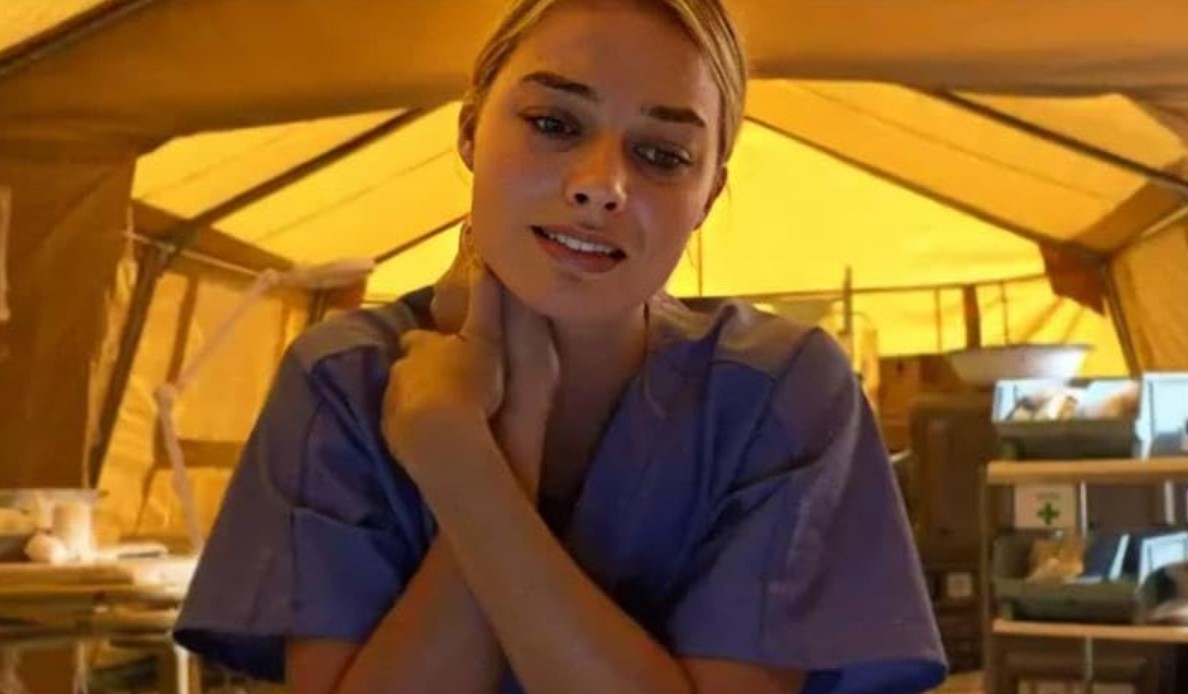 Originally from Queensland, Australia, Robbie made her screen debut in the long-running Australian soap opera 'Neighbours.' In the following years, she has portrayed Naomi Lapaglia in 'The Wolf of Wall Street,' Jane Clayton in 'The Legend of Tarzan,' Harley Quinn in multiple DCEU projects, Queen Elizabeth I in 'Mary Queen of Scots,' and Sharon Tate in 'Once Upon a Time in Hollywood.' She received an Oscar nod for her portrayal of figure skater Tonya Harding in the biopic 'I, Tonya.'
LuckyChap Entertainment was founded by Robbie, Tom Ackerley, Josey McNamara, and Sophia Kerr in 2014 and focuses on developing female-oriented film and television productions. Its projects have garnered eight Academy Award nominations as of 2021, winning two — Best Supporting Actress (Allison Janney) for 'I, Tonya' and Best Original Screenplay (Emerald Fennell) for 'Promising Young Women.'
It's unclear what impact the ongoing writers' and actors' strikes will have on the project. Robbie has already voiced her support for the strikes. We can expect updates on that, along with casting, production, and plot of 'Bad Monkey' in the coming months.
Read More: Best Margot Robbie Movies and TV Shows