Marriage is a frail beast. With this statement and the underlying dichotomy presented in the frailty and beastliness of the institution as stated, I hope to drive home the intended message. That very message, and the trials and tribulations couples go through when the institution fails them is well documented in a separate sect in films, immortalised by the likes of 'Kramer vs. Kramer' and the relatively recent but fantastic 'Revolutionary Road'. A beautiful piece I read on Time stated that Noah Baumbach's latest marital drama successfully pins the point that no one outside the institution of marriage can know the truth of it: what happens behind closed doors and behind the fake smiles most couples wear today, and what it takes to keep a marriage, even a relationship thriving.
Despite being an outsider to this, I couldn't help but agree with it, since the conviction of the written word there was all but overcoming. Back to the subject at hand, 'Marriage Story', one of the year's most awaited films for me, seems to have grabbed just the right set of eyeballs after its premiere at the Venice Film Festival, and that adds another feather (and possible Oscar Contender) in Netflix's hat. Career best performances from both Driver and Johansson, an eclectic, cerebral script, some masterful camerawork by Robbie Ryan that never fails to draw upon the emotional vulnerability of the couple in distressing moments and riveting drama are just some of the early reviews outlining the film's premiere. So, if you are curious as to what the film is about, apart from the plot squarely outlined by its synopsis and trailer, we have got you covered. Read on.
Marriage Story Plot: What is it about?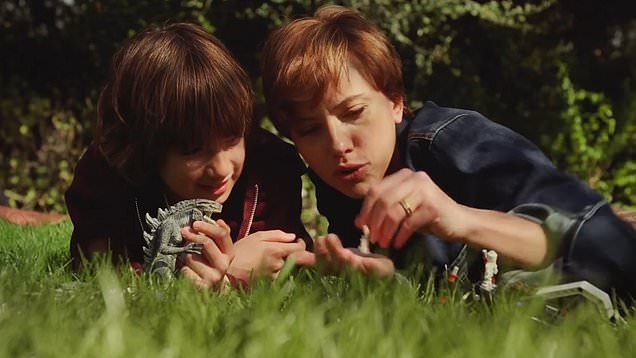 Domestic bliss, or at least an everlasting one, is in my opinion, an ever elusive dream. It occurs in small pockets of stolen minutes from a day, maybe even seconds, that we are too often too busy to take time and acknowledge. 'Marriage Story' as the name suggests, documents the seemingly normal marriage and times of one such couple, Nicole and Charlie, crumbling under the core, and eventually leading to a divorce, coast to coast, one that grows increasingly ugly by the day, just as the fight for the custody of their son, Henry, heats up.
Charlie is a theatre director about to debut his first show on Broadway, while Nicole is his muse, his star performer for the plays he directs. Beyond this point, if you like to be surprised by your films, I would suggest that you read the writeup ahead at your own discretion, since what follows is a pretty detailed look at the plot, that by its very nature and definition leaves no scope for any spoilers.
The two are inherently different in their personalities as the protagonists at the beating heart of such dramas usually are, which is where surface level cracks develop in their relationship. Things, however, get increasingly messy when Nicole decides to move to Los Angeles with Henry to star in a TV pilot that could be her chance at something big, and this is where the fault lines in their marriage are exposed.
While the couple is convinced that their divorce will be a breezy affair, it is anything but, the bout fuelled by their respective lawyers that they hire for settling the terms of divorce and the custody of Henry. What is thus presented in 'Marriage Story' as one would expect is raw, intense, dialogue and performance driven drama of the couple's ordeal through this time, and whether or not they find their way back to each other by the end.
The thing about such dramas, at least the successful ones, is that the reason why the marriage failed is never explicitly expressed: there is no final nail on the coffin. It is often two people, so close to each other at the beginning of the film, yet ready to claw each other out by the time the film ends, doing or saying horrible things to each other in all this rage and confusion.
The film's success as an emotional drama would then directly depend upon how effectively that anger, confusion and head hitting frustration is translated and transmitted to the audience, something that 'Revolutionary Road' championed in my opinion. Early reviews for 'Marriage Story' too are out, unanimously claiming that the film admirably sticks away from the tropes that I mentioned, and delivers a riveting domestic drama that is all the more emotionally resonant owing to the leading duo's fantastic performances.
Marriage Story Cast: Who is in it?
Scarlett Johansson and Adam Driver star as the leading duo of Nicole and Charlie respectively, whose story this is. As stated in the last section, and as would be visible from the trailers as well, the two share an interesting, fresh chemistry, and the dramatic bits in the film, ones of angst and outburst, should be a revelation to which, especially since my claim is backed by a number of critics who feel that the two have delivered career best performances, with a slightly greater share of the praise directed towards Scarlett Johansson's performance.
Apart from the two, Laura Dern as Nora Fanshaw, Alan Alda as Bert, Ray Liotta as Jay, Azhy Robertson as Henry, Merritt Wever as Cassie, Mark O'Brien as Carter, Matthew Shear as Terry, Brooke Bloom as Mary Ann, Kyle Bornheimer as Ted, Mickey Sumner as Beth, and Julie Hagerty as Sandra star in supporting roles, with a lot of praise directed towards Laura Dern's, Ray Liotta's and Alan Alda's performances as well, as indicated by initial reviews.
Marriage Story Crew: Who is behind it?
Noah Baumbach ('The Squid and The Whale', 'Margot at The Wedding', 'The Meyerowitz Stories') has directed the film. Various sources have drawn parallels between the film and Baumbach's own divorce with actress Jennifer Jason Leigh, but that is still only speculation. Baumbach has also penned the script for the film to be produced by David Heyman of Heyday films. 'Marriage Story' is also being partly produced by Netflix, with the streaming giant owning exclusive distribution rights.
When will Marriage Story come out on Netflix?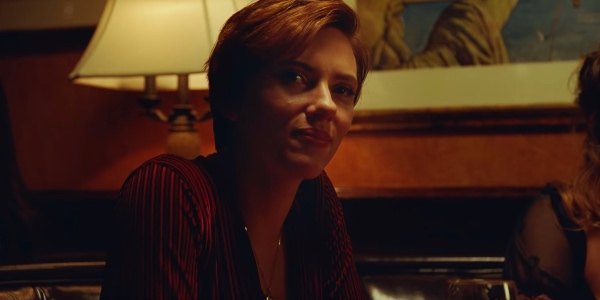 'Marriage Story' premiered at the Venice Film Festival on August 29, 2019, and is scheduled to have a limited theatrical release on November 6, 2019, between which it will be playing at the TIFF and NYFF. The film is then all set to be released by Netflix for digital streaming over the platform on December 6, 2019.
'Marriage Story' Trailer
The trailer for 'Marriage Story' has been released by Netflix in two segments that are from the beginning of the film: one voiced by Johansson as Nicole, titled 'What I Love About Charlie', and the other voiced by Driver as Charlie, titled 'What I Love About Nicole'. Netflix keeping the game fresh with splitting up trailer for a film about divorce, also letting us in on the perspectives of both. Absolutely love the editing and the score there. Check out both trailers here for yourself.
Read More in Previews: The Irishman | Matrix 4