The third episode of AMC's supernatural series 'Mayfair Witches,' titled 'Second Line,' follows the aftermath of Deirdre Mayfair's death. Although Rowan Mayfair ultimately meets her mother, she fails to have a conversation with her as she gets killed before the same could even happen. Ciprien Grieve helps Rowan to unravel the mystery behind her existence, identity, and the death of her mother. Lasher reveals his vicious intentions behind meeting Rowan as he tries to deceive her. The captivating episode ends with several ambiguous developments, making one eager to know more about them. If that's the case, you are at the right place! SPOILERS AHEAD.
Mayfair Witches Episode 3 Recap
'Second Line' begins with Rowan getting startled seeing her mother Deirdre bleeding to death. Carlotta encounters her dying niece and the latter's daughter. They realize that Deirdre is dead for good. Ciprien arrives at the hotel by the time and picks up Rowan from the scene of the crime. They arrive in an apartment Ciprien uses as his New Orleans "office." He introduces the activities of the Talamasca to Rowan and explains how the organization tries to protect supernatural beings like them. While Rowan settles in at the apartment, Ciprien reaches out to his superior at the organization, whose men try to safeguard the building from any external threat.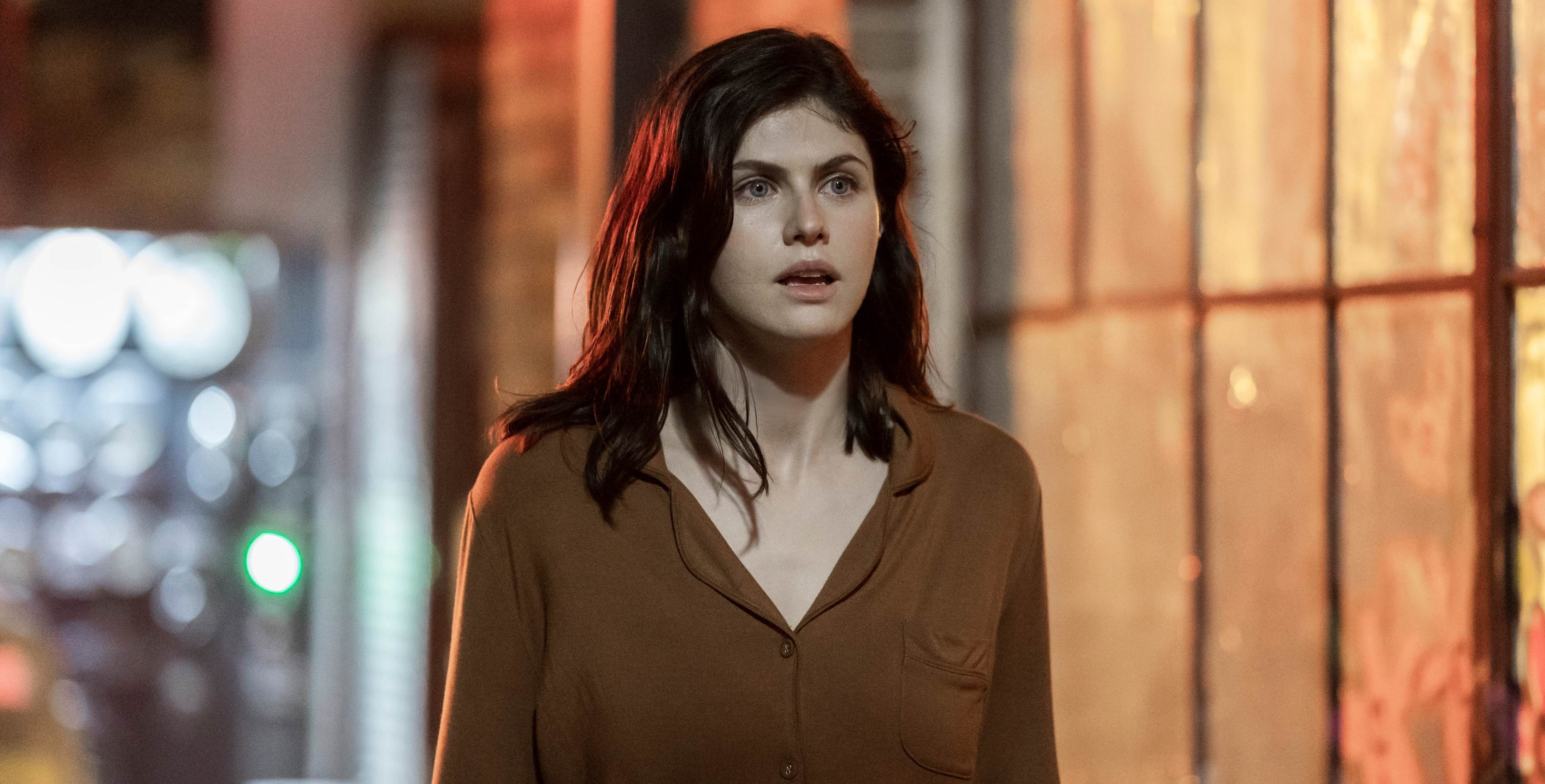 Lasher appears before Cortland and threatens to harm him if he comes in between his intentions and actions. Ciprien goes to the hotel where Rowan stayed and gets into the elevator Deirdre was killed to find out who really killed her. However, Ciprien fails to see anything after touching the walls of the elevator, which makes him realize that the killer has erased the "past" of the elevator to erase any trails left behind by him while killing the twelfth Mayfair witch. He also examines Deirdre's dead body to find any leads. When he touches the dead body, he starts to have a vision that depicts Rowan's birth, which moves him immensely.
As Rowan stays in Ciprien's apartment, a fire breaks out somewhere in the apartment, which forces the evacuation of the residents. After leaving the building, Rowan leaves for the Mayfair house, only to encounter a funeral procession. She joins the procession and talks to a woman, who convinces her to drink a mysterious potion. After drinking the same, Rowan's sense of reality gets affected and she eventually meets Lasher. The supernatural entity tries to captivate Rowan and even partially succeeds in charming her but he fails to get connected to her completely. Meanwhile, Ciprien locates her after finding out that Lasher was present near his apartment when the fire broke out and brings her back to the apartment.
Mayfair Witches Episode 3 Ending: Why Does Ciprien Touch Rowan? What Does He See?
When Rowan meets Ciprien for the first time, she doesn't have any reason to trust him. She only gets more skeptical of him when she finds several photos of her on his phone. But Ciprien eventually wins her trust by protecting her while she confronts several supernatural and extraordinary events one after the other. As far as Rowan is concerned, Ciprien is the only fellow being who has specialties and supernatural powers like her. Ciprien then explains to Rowan how he can see the past of living and non-living entities by touching them. By touching Rowan, Ciprien is trying to unravel her past.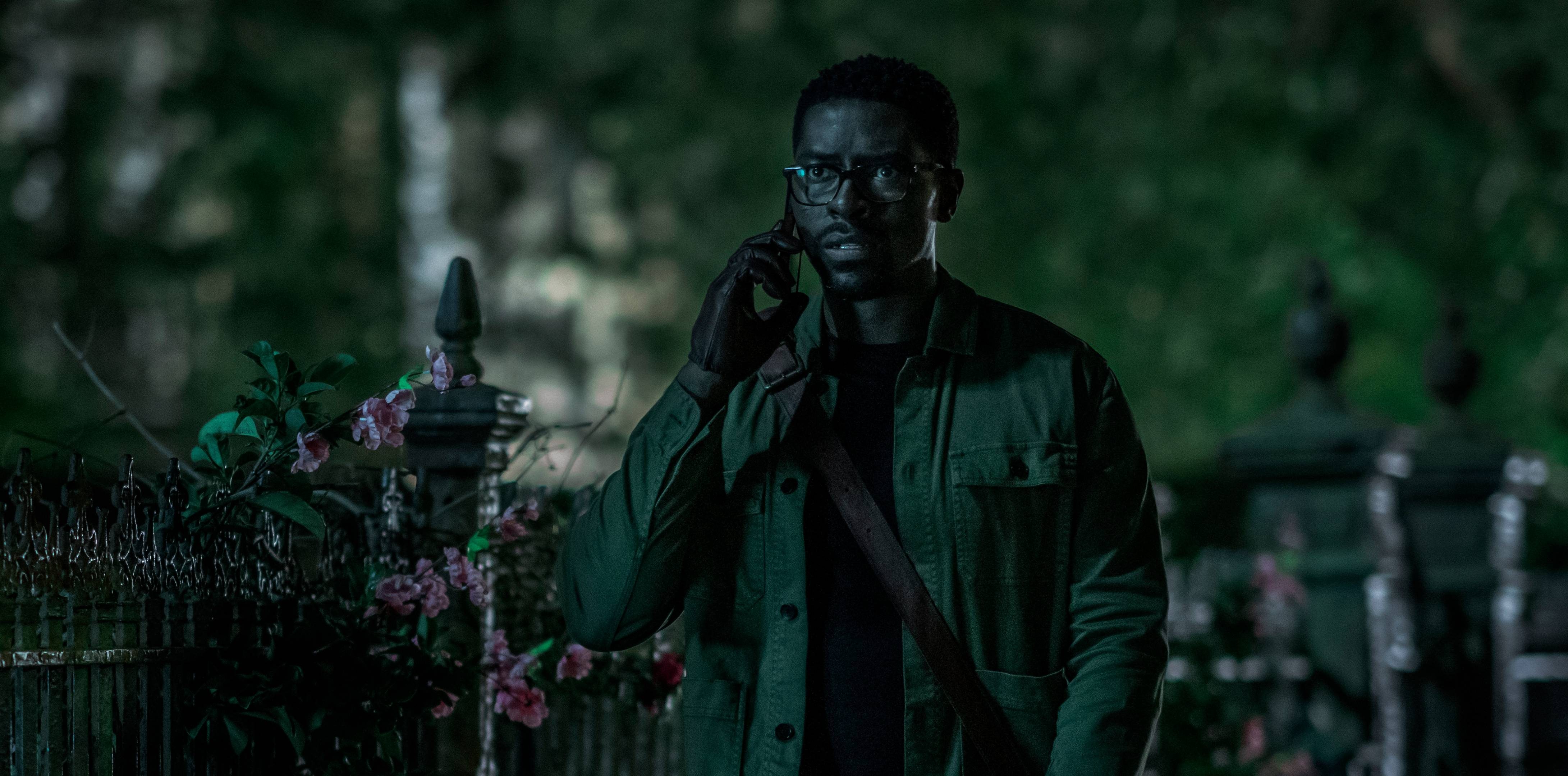 Rowan arrives in New Orleans with several unanswered questions. Even after arriving, her questions only increase and remain unanswered. As someone who had been in the position of Rowan, he wants to answer those questions so that she can finally make sense of her "origin" and supernatural powers. By holding Rowan's hands, Ciprien may see how Carlotta separated her from her mother Deirdre, and gave her to Ellie Mayfair, who became Rowan's adoptive mother upon assuming the identity of Elena Fielding. Through Ciprien's visions, Rowan may find out who hurt and helped her mother.
Ciprien may also see find out the extent of Rowan's supernatural powers. If that's the case, she may be able to take control of the same to use it selectively. With Ciprien's help, Rowan may succeed in controlling her abilities instead of the same controlling her. Ciprien succeeding in holding Rowan's hands without any harmful consequences indicate how trustworthy he has become for her. Through his visions, Rowan may finally realize who all are her enemies and how her powers should be used to mitigate their threat.
Is Rowan Dreaming Deirdre? Is Deirdre Alive?
After leaving Ciprien's building, Rowan goes to the Mayfair house to unravel the mystery behind her birth and the events that followed. Upon getting stuck in between a funeral procession, she drinks a potion given by a woman, who is seemingly Lasher. The supernatural entity wants Rowan to partially lose her sense of reality to get connected to him. Lasher realizes that "conquering" Rowan isn't as easy as bonding with other Mayfair women. She deviates from Lasher and ends up at the Mayfair house, only to encounter her dead mother alive. Deirdre sings praises of Lasher for her daughter to seek security and comfort in the entity as she did.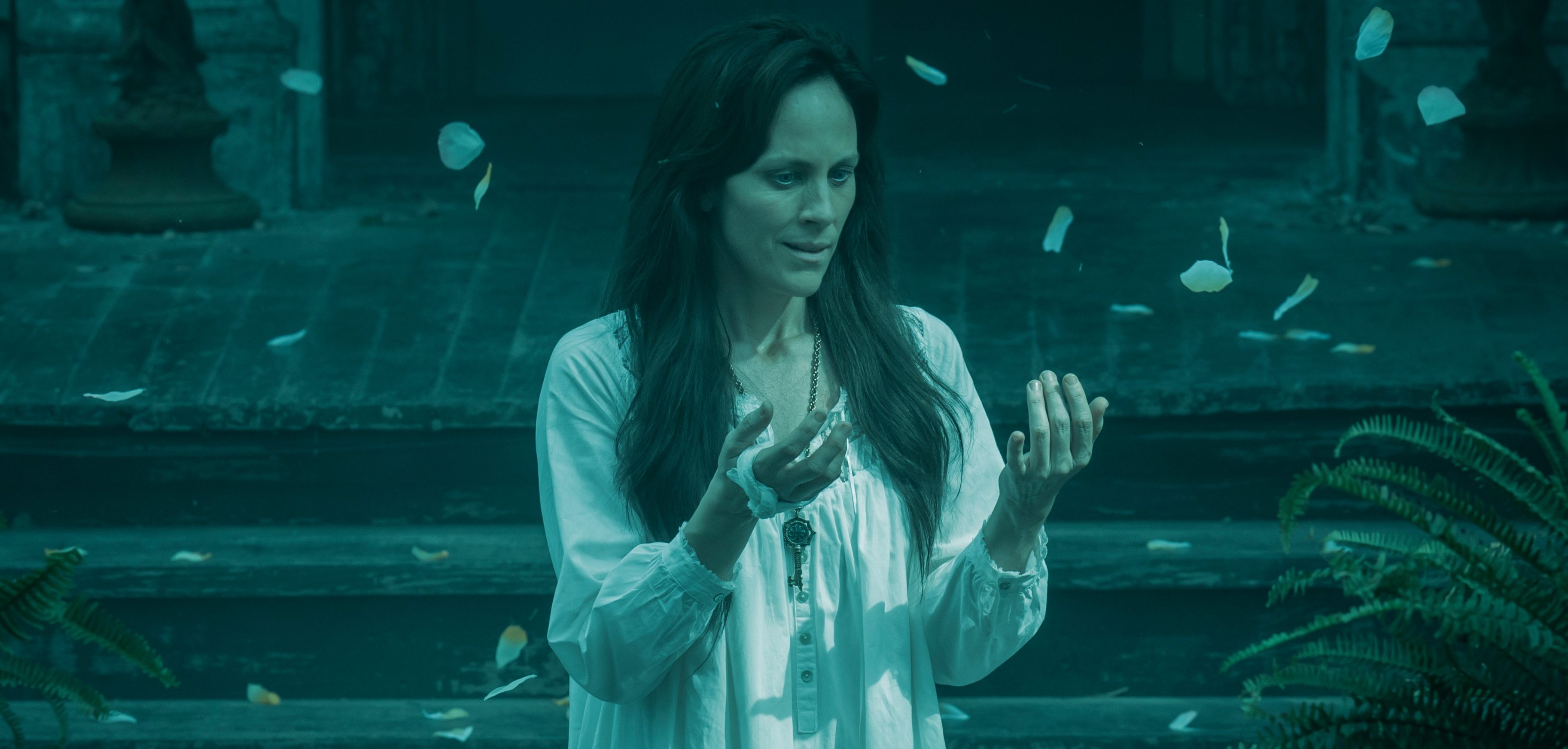 However, Deirdre is dead and hasn't resurrected to talk to Rowan but the latter isn't dreaming of her mother either. It is Lasher who appears before Rowan in the appearance of Deirdre to lure her into him. He believes that a vulnerable Rowan will follow his words if they come out of Deirdre. Lasher always gets connected to a Mayfair woman using his relationship with their mother. Even in Deirdre's case, she accepted his necklace because it was previously worn by her mother. Rowan becomes an exception since she realizes that the woman in front of her isn't her mother but Lasher in disguise. Thus, the supernatural entity may need to find new ways to form a bond with Rowan.
Read More: Who is Rowan Fielding's Father in Mayfair Witches, Explained