A fantasy comedy film, 'Dogma' follows an abortion clinic worker named Bethany Sloane, essayed by Linda Fiorentino, who is suddenly called upon to save the day and essentially save the existence of humanity from being negated by two apostate angels, Bartleby and Lok, essayed by Ben Affleck and Matt Damon, respectively, who are trying to exploit a loophole and re-enter Heaven, after being relegated by God.
The film pokes fun at the religious "dogma" and satirizes the Church and Catholicism. 'Dogma' is a witty comedy challenging existing social norms. The film was screened out of completion at the Cannes Film Festival but has received positive reviews from several critics. With all that said now, here's the list of best movies similar to 'Dogma' that are our recommendations. You can watch several of these movies like 'Dogma' on Netflix, Hulu or Amazon Prime.
10. Ghost Town (2008)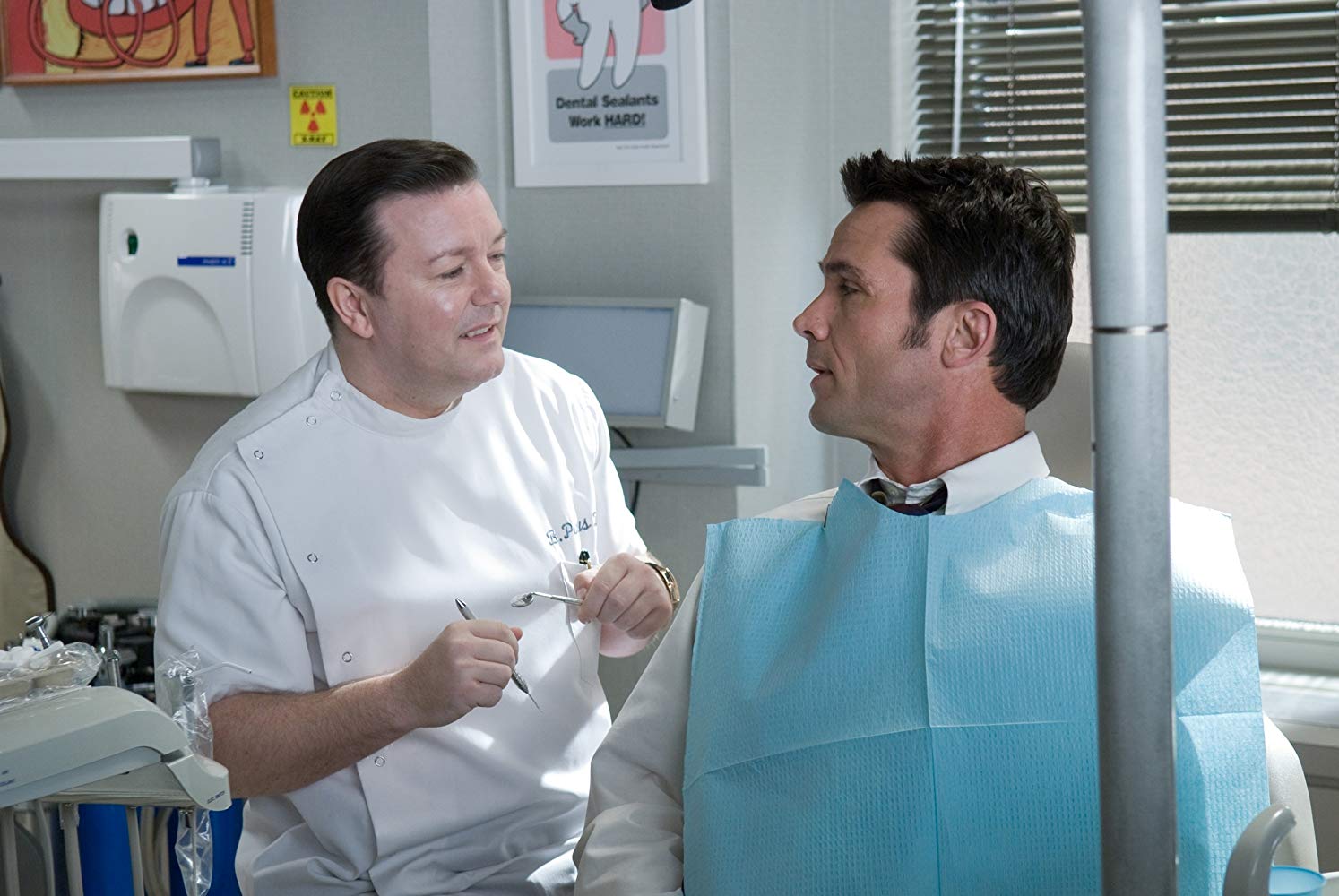 Directed by American filmmaker David Koepp, 'Ghost Town' stars English actor Ricky Gervais as Bertram Pincus, a dentist who possesses the ability to annoy and put off anyone with his "people skills". One day, Pincus dies unexpectedly but is revived miraculously after just seven minutes. However, after his astounding recovery, he finds starts seeing and speaking to ghosts. The film, in a classic Woody Allen style, deftly merges the genre of rom-com and fantasy. In addition, Ricky Gervais brings in his inner yet undiscovered actor and leads the narrative with his earnest performance as the protagonist. If you have a soft spot for rom-coms, then 'Ghost Town' is a pretty good one to pick up.
9. Wristcutters: A Love Story (2006)
Primarily a black comedy with a base of the fantasy genre, 'Wristcutters: A Love Story' is set in a quite strange "afterlife way station" that has been reserved for people who have committed suicide. Written and directed by Creation filmmaker Goran Dukić, 'Wristcutters: A Love Story' does not cater to all but it is quite a good watch. Adapted from Israeli writer Etgar Keret's short story 'Kneller's Happy Campers', the film premiered at the Sundance Film Festival and received massive praise for its offbeat and unconventional premise and execution. The movie, since its release, has gone on to become a cult classic.
8. Deconstructing Harry (1997)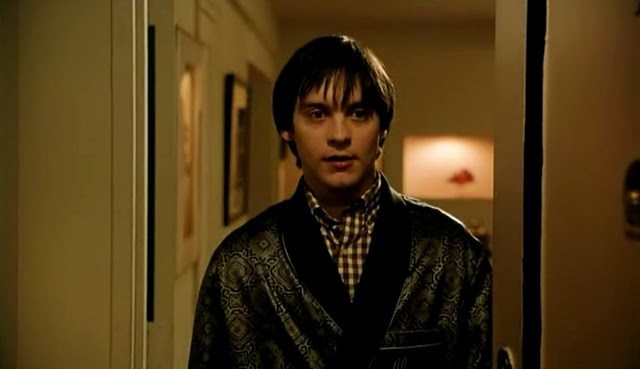 Written and directed by Woody Allen, 'Deconstructing Harry' is a comedy revolving around the titular Harry Block, essayed by Allen, a writer suffering from writer's block who draws inspiration from people he knows in real life, and from events that happened to him. However, in an attempt to do so, he causes these people to become alienated from him. Nominated for an Academy Award for Best Writing, Screenplay Written Directly for the Screen, Allen draws heavy inspiration from the works of Swedish filmmaker Ingmar Bergman and Italian filmmaker Federico Fellini. The narrative of the film develops upon faulty characters through which the comedic situations arise. While the screenplay written by Allen himself does inspire the comedy, the ensemble cast is the icing on the cake. 'Deconstructing Harry' is certainly not the best feature to be directed by Woody Allen, but is definitely worth a watch.
7. Stranger Than Fiction (2006)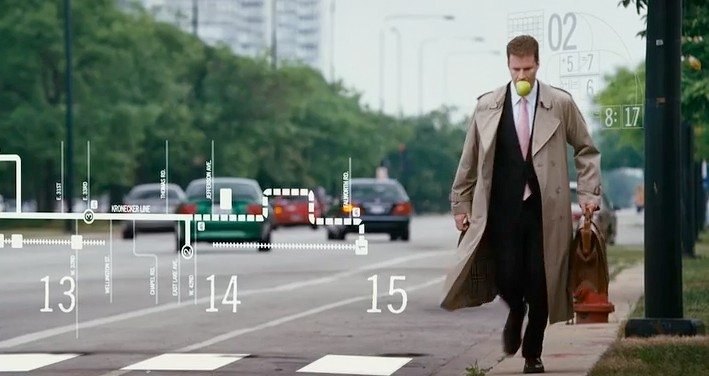 A fantasy comedy, 'Stranger than Fiction' follows American actor-comedian Will Ferrell as Harold Crick, an I.R.S. auditor who inexplicably finds himself as the subject of a narration only he can hear. The narration begins to affect his entire life, i.e. his work, his romantic interest, and even his death. Directed by Swiss filmmaker Marc Forster and written by American filmmaker and screenwriter Zach Helm, the film uses the talents of Ferrell to churn out rob tickling comedy and infuses it with elements of the fantastic to create a nice feel-good movie. 'Stranger than Fiction' received a positive response at the time of its release and went on to win the National Board of Review Award for Best Original Screenplay for Zach Helm.
6. Big (1988)
Having featured on American Film Institute's "100 Years…100 Laughs" list, 'Big' is the film that catapulted American actor Tom Hanks into commercial prominence. Directed by American actress and filmmaker Penny Marshall, 'Big' is a fantasy comedy that follows Josh Baskin, a young boy who after making a wish "to be big" finds himself to have aged to adulthood overnight. The film is credited to have changed the scenario of the "coming of age" comedies alongside classics such as 'Like Father Like Son' (1987), '18 Again!' (1988) and 'Vice Versa' (1988). It is a beautifully crafted piece of work with a wonderful performance by Hanks, who was nominated for an Academy Award.
5. Liar Liar (1997)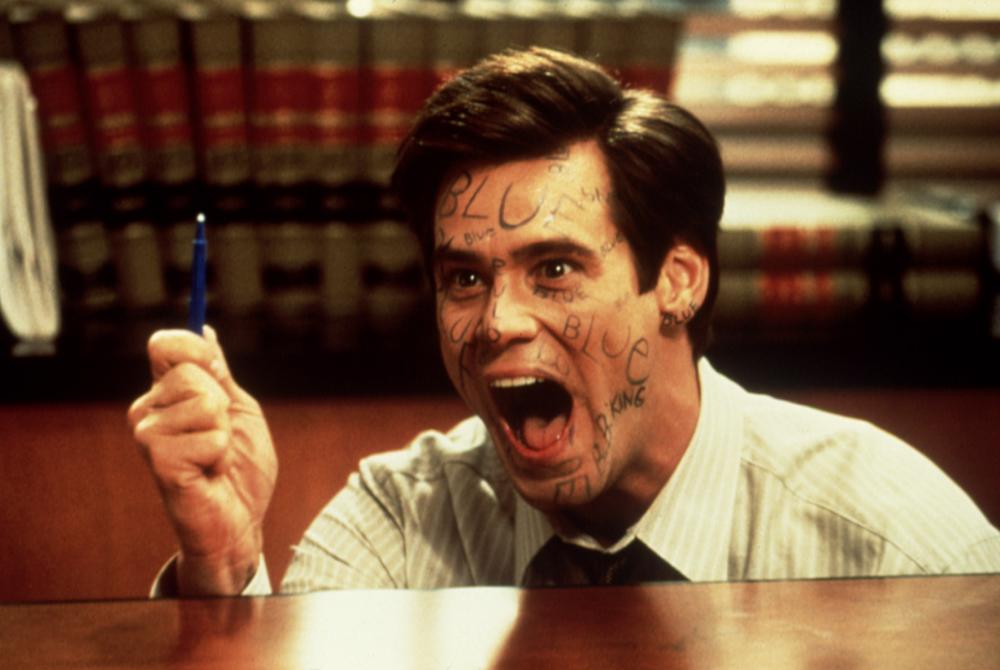 A part of the gamut of films which showcased Jim Carrey's stupendous grasp over slapstick comedy, 'Liar Liar' is a fantasy comedy about Fletcher Reede, essayed by Carrey, a successful lawyer who has risen the ranks of success by cheating and lying. However, when he misses his son's birthday to spend the night with a woman, he is unable to lie for 24 hours due to his son's birthday wish of wanting his father to not lie for just one single day. While the film is built on a premise which is thin like a thread, Carrey's aforementioned performance and comedic charm take it from mediocrity to pure comedic brilliance. A financial success, 'Liar Liar' has become a classic in the fantasy comedy genre.
Read More: Movies Like A Quiet Place
4. Midnight in Paris (2011)
Perhaps only Woody Allen can beautifully merge the conventions of postmodernism and the gorgeousness of the classic era of art. A fantasy comedy film, 'Midnight in Paris' (2011) follows Owen Wilson as Gil Pender, a screenwriter who is forced to confront the stagnancy of his relationship with his materialistic fiancée when he finds himself travelling back in time in midnight in the stunning city of Paris. The film is built upon the elements of nostalgia as Pender slowly realizes his true love after meeting the greats of art and literature Ernest Hemingway, F. Scott Fitzgerald and Gertrude Stein.
The film also broke the string of poor reception to Allen's film and brought him back to critical and commercial success. Among its many praises and awards, 'Midnight in Paris' was highly appreciated for the imaginative and consistent screenplay written by Allen himself, for which he received an Oscar and a Golden Globe. It is a classic example of Allen's deft direction in the genre of fantasy, which can be seen in the previously mentioned 'Deconstructing Harry' (1997).
Read More: Movies Like V For Vendetta
3. L.A. Story (1991)
Directed by filmmaker Mick Jackson, 'L.A. Story' is a satirical romantic fantasy comedy-drama that follows Harris K. Telemacher, a madcap weatherman who with the help of a talking freeway billboard tries to win the heart of an English newspaper reporter Sara McDowel, essayed by Victoria Tennant, who is herself struggling to fit in the rapidly moving culture of 1990s Los Angeles. The film has a very distinctive tone that makes for a memorable experience and its depiction of a fantastical Los Angeles is truly unforgettable. A financial success, 'L.A. Story' received immense praise from critics too. Los Angeles Times writers and editors inducted the film in their "The 25 best L.A. films of the last 25 years", writing "the movie had to communicate some inherent truth about the L.A. experience, and only one film per director was allowed on the list".
Read More: Movies Like Pulp Fiction
2. The Purple Rose of Cairo (1985)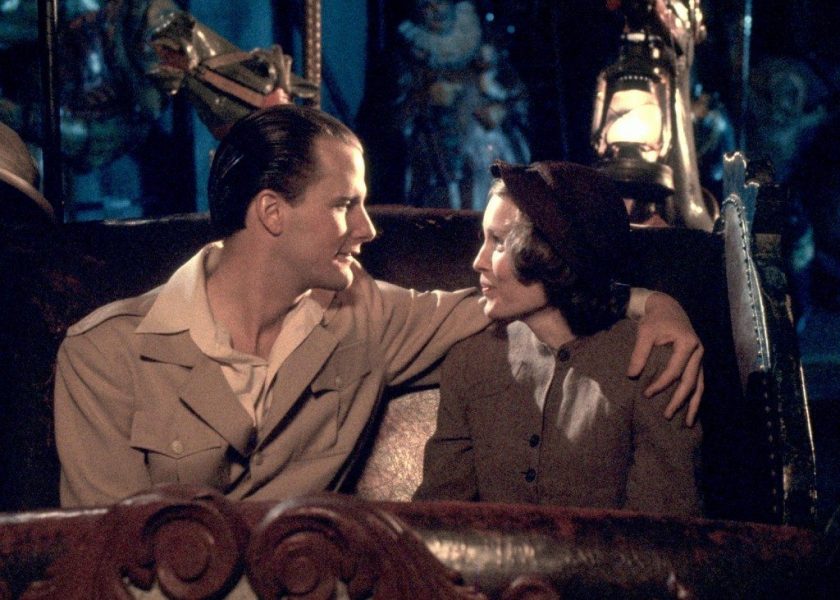 Inspired by classics such as 'Sherlock Jr.' (1924), 'Hellzapoppin'' (1941) and Italian playwright Luigi Pirandello's 'Six Characters in Search of an Author' (1921), this Woody Allen classic romantic fantasy is about a character named Tom Baxter, who enters the real world from the film itself, i.e. 'The Purple Rose of Cairo'. A recipient of the BAFTA Award for Best Film, 'The Purple Rose of Cairo' merges Allen's love for the art and his witty and comedic chops. The fantasy elevates the beauty of the myth of Hollywood and creates an engaging as well as an awe-inspiring experience. The movie has been ranked as one of the best Woody Allen flicks, which is a testament to his filmmaking, given the wide array of brilliant works. 'The Purple Rose of Cairo' is a must watch for all those who have fallen in love with the world of films.
Read More: Movies Like The Mask
1. Being John Malkovich (1999)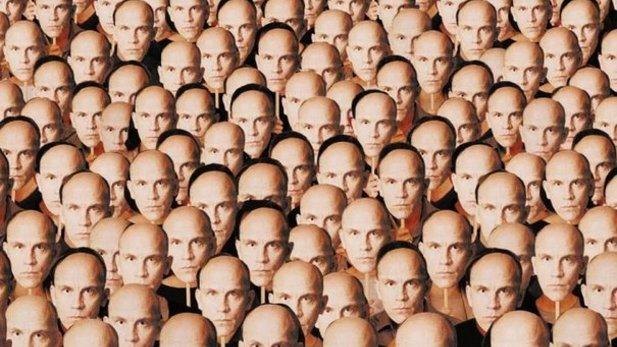 With the directorial talents of Spike Jonze and the writing genius of Charlie Kaufman, nothing but brilliance would ooze from a film, and 'Being John Malkovich' is a classic example of that. A fantasy comedy, 'Being John Malkovich' follows a failing puppeteer who discovers a portal that leads literally into the head of the movie star John Malkovich. On the surface, there is no connection between a character of a puppeteer, some curious portal and John Malkovich's mind. However, with the screenwriting dexterity of Kaufman and the innovative imagination, the film is pure genius. The film combines the most bizarre idea with the post-modernist self referential narrative to make it such an invigorating watch. Cited as the "best film of 1999" by Roger Ebert, 'Being John Malkovich' is a must watch for any cinephile.
Read More: Movies Like 'The Terminal'