In Todd Phillips' 2010 dark comedy, 'Due Date', Peter (played by Robert Downey Jr.) needs to reach Los Angeles before the birth of his child. Unfortunately for him, he meets an aspiring actor, Ethan (Zach Galifianakis), on the plane and Ethan somehow manages to get them both off the plane and on a no-fly list. Now Peter is stuck traveling by road with the super annoying Ethan and his equally annoying dog, and they have not more than two days to get across the country, if they don't end up in Mexican prison, that is.
'Due Date' is a mindless comedy, with some dark and nasty jokes and shady, hateable characters. It is a super fun watch, not meant to be taken seriously. If you like such movies that provide a couple of hours of mindless laughs as a means of escape, we have a list of similar films you would want to check out. You can watch most of these films on Netflix, Hulu, or Amazon Prime.
7. Get Him To The Greek (2010)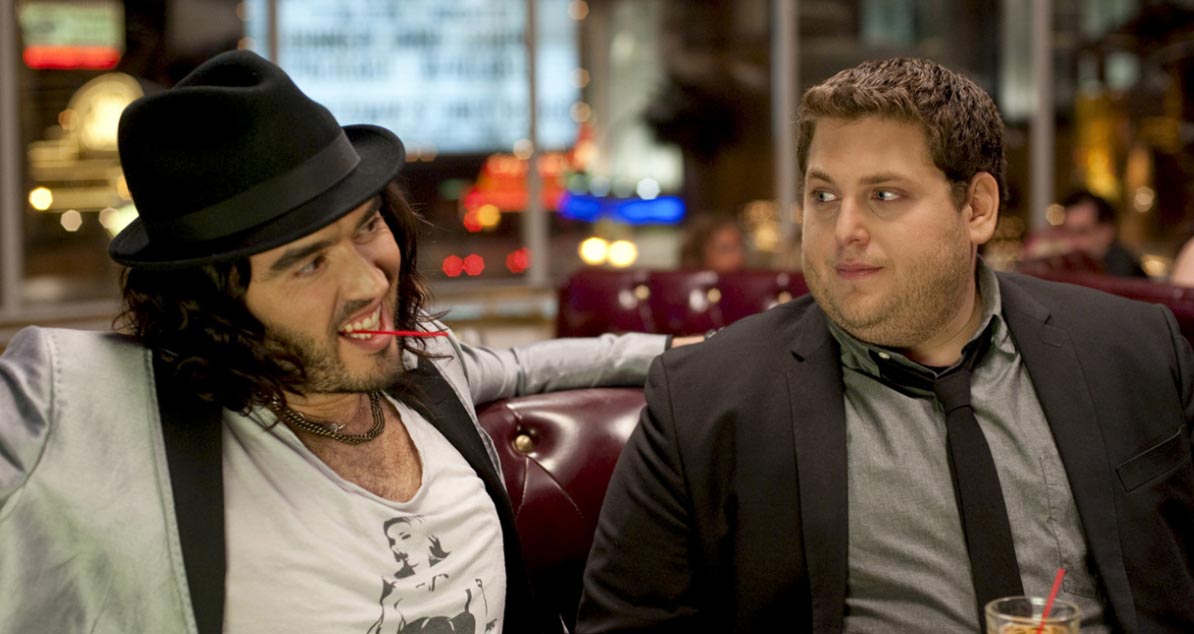 A talent recruiter from a drowning record company is assigned with the task of bringing an eccentric English rockstar from London to Los Angeles in the next 72 hours. They end up having a crazy night in Las Vegas, pulling all kinds of stunts (some of them as ridiculous as in 'Due Date'). Directed by Nicholas Stoller and starring Russell Brand and Jonah Hill, this movie is an easy fun watch.
6. We're The Millers (2013)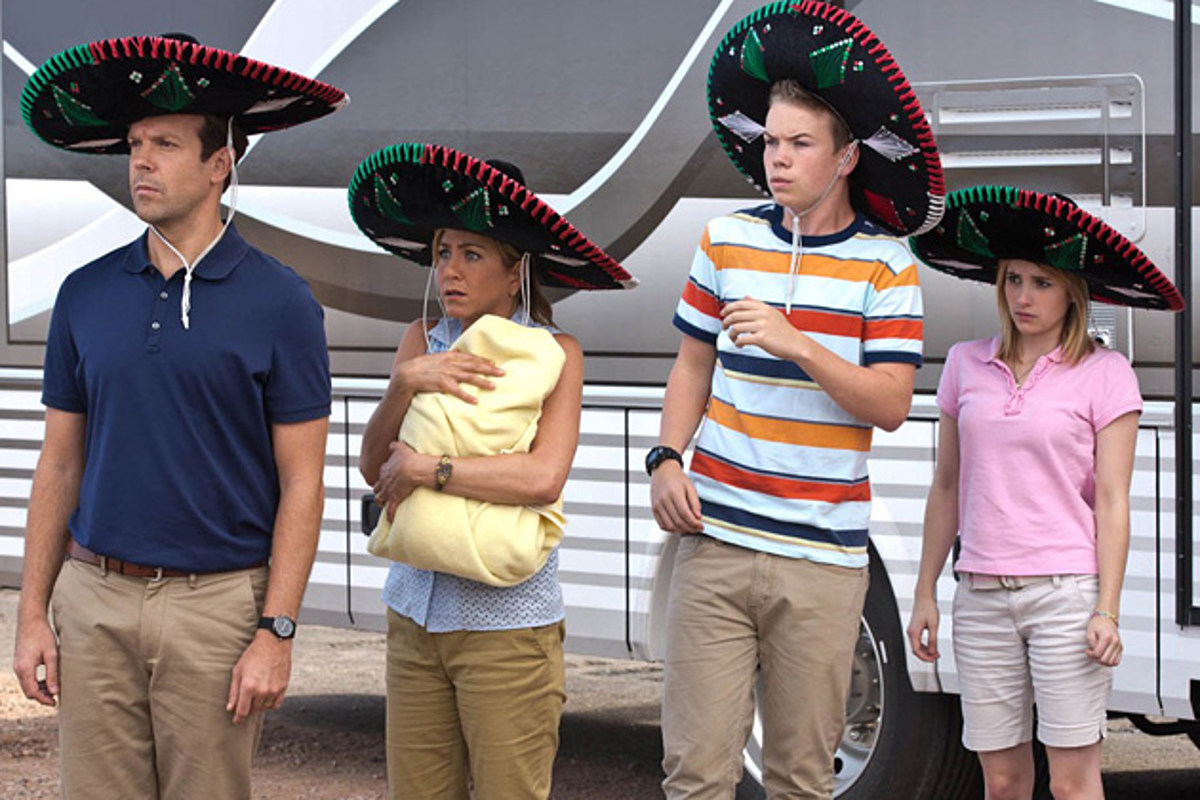 A drug dealer hires a stripper as his fake wife, a petty thief as his daughter, and a dumb teenage neighbor as his son to pretend to be a suburban family on a vacation. All because he is forced by his boss (who owns a killer whale simply because he can) to smuggle drugs from Mexico. The fake family trip becomes crazier as the joyride turns bumpier. This film shares the "road trip gone wrong" plot with 'Due Date'. Starring Jennifer Aniston, Jason Sudeikis, Emma Roberts, Will Poulter, Nick Offerman, Kathryn Hahn, Molly Quinn, and Ed Helms.
5. The Hangover II (2011)
The party moves to Thailand in this installment of The Hangover series, when the old gang – Alan, Stu, and Phil (and Chow) – find themselves in Bangkok with no memory of the previous night's wilder than wild antics and they realize they have lost Stu's fiance's little brother. Epicness and hilarity ensue as they scramble to find Stu's brother-in-law-to-be. Directed by Todd Phillips, it stars Bradley Cooper, Zach Galifianakis, Ed Helms, and Justin Bartha.
4. Horrible Bosses (2011)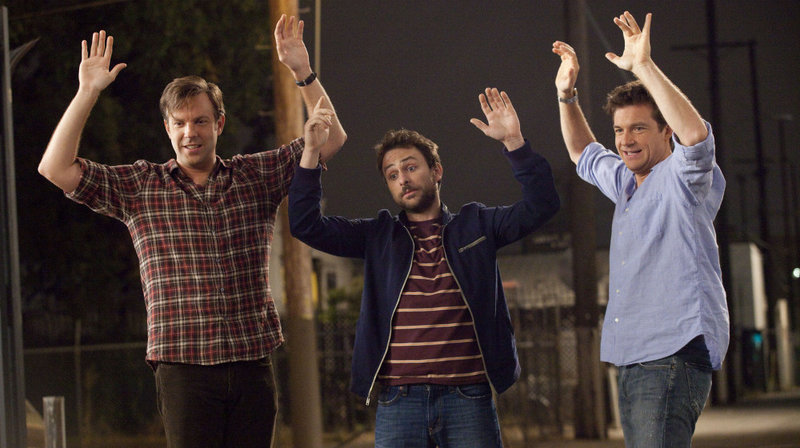 Three frustrated, downtrodden employees, each harboring a grudge against their horrible upper management make a crazy plan to off their bosses. After a night of drunken revelry, they decide to hire a hitman to assassinate each of their satan-spawn bosses. But of course, things do not go as planned. This movie is filled with dark humor so make sure you put your judgy cap aside when watching this one. 'Horrible Bosses' also belongs in the crime comedy sub-genre as is 'Due Date'.
3. Ted (2012)
When little John's wish that his teddy bear would come alive is granted, the young boy and the bear become best friends. Thirty years later, the foul-mouthed (with fouler lifestyle) teddy bear is still around, much to the annoyance of John's girlfriend. Ted is nothing but coke-snorting trouble, but he is still John's BFF so how can John kick Ted to the curb when his girlfriend makes it clear it's time to grow up? This laugh riot stars Mark Wahlberg and Mila Kunis as leads, with Joel McHale and Giovanni Ribisi in supporting roles, and director Seth MacFarlane providing the voice and motion capture of the title character.
2. The Hangover (2009)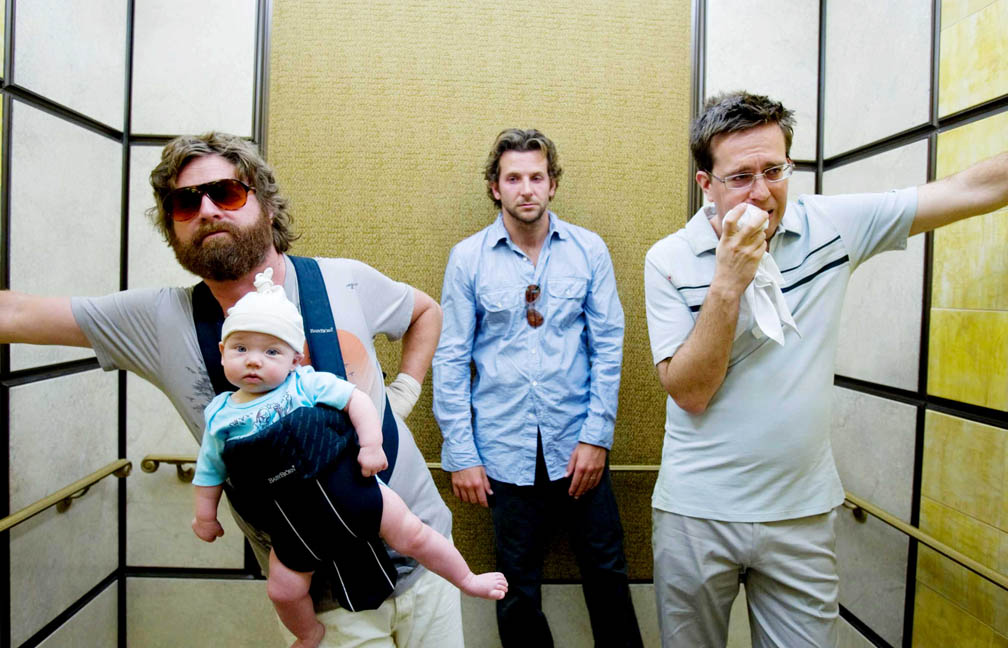 After they wake up in a Las Vegas hotel room, utterly hungover from a wild night of bachelor-partying, three friends realize that their fourth friend (who is also the groom!) is nowhere to be found. The problem is, none of them has memories of their night out on the town. They find out all the crazy wild antics they got tangled in as they retrace their steps to figure out where the groom is. Zach Galifianakis plays the same kind of destructive dumbshit as his 'Due Date' character, who somehow manages to ruin everything for his friends with his blubbering blunders.
1. Tropic Thunder (2008)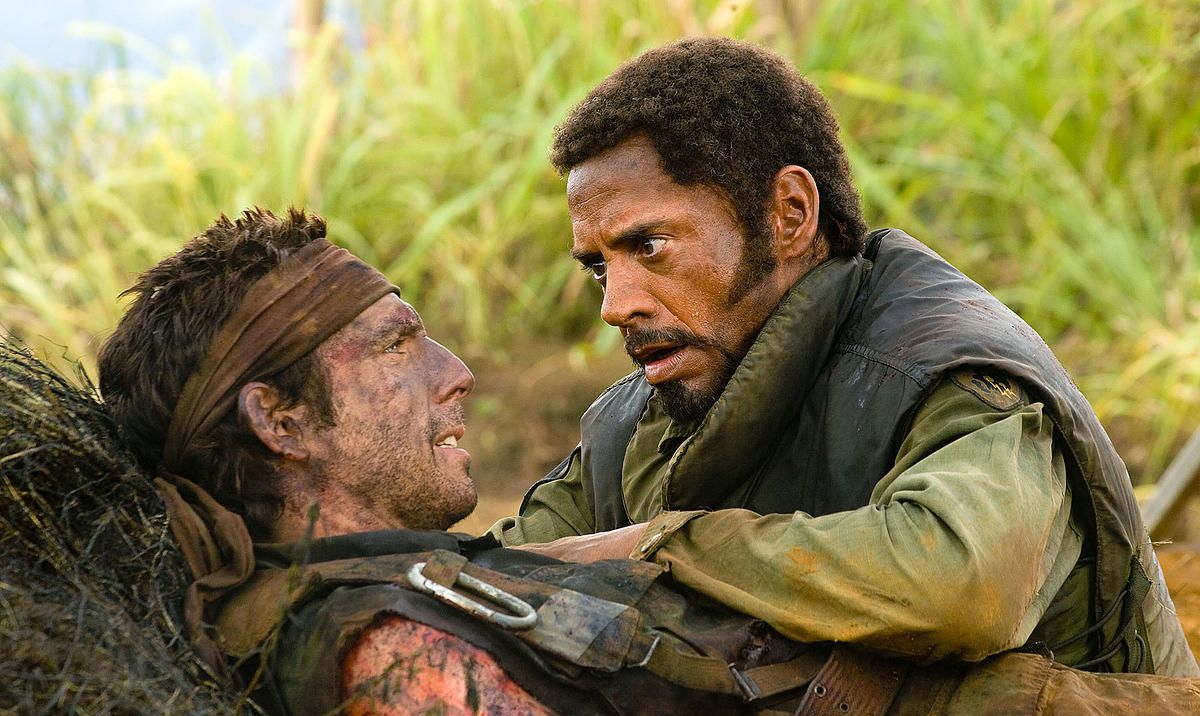 This Ben Stiller-starrer is directed by Ben Stiller himself and follows a group of actors working on a big-budget war movie. Plenty of hilarious situations arise when a case of mistaken identity causes the group to be hunted by a drug dealer's men, and they go from fake fighting on set to actual fighting (or running to save their lives). Also stars Jack Black, Robert Downey Jr., Jay Baruchel, and Brandon T. Jackson as prima donna actors. If you liked the senseless comedy of 'Due Date', you are going to love 'Tropic Thunder' as it has a similar brand of silly (and extremely entertaining) humor.
Read More: Best Movies Like Hangover