'Teen Spirit', directed by Max Minghella and starring Elle Fanning, is a musical drama movie about a small-town girl who has larger-than-life dreams. The story revolves around Violet, a quiet and shy teen from a dysfunctional, damaged family. The only respite she gets from her drab surroundings and turbulent home is through her music. She wants to achieve her dream of being in the limelight of the glamorous pop world by participating in an international singing competition. Along the way, she meets an unlikely mentor who guides her through this ordeal that tests her ability, integrity, and singing prowess.
'Teen Spirit' is a beautiful movie, packed with some soul-touching, amazing pop numbers. It is the perfect blend of an inspiring story, infused with the right songs at the right moments. And it is another apt addition to that long catalog of movies which combine music with seamless storytelling. So if you have watched 'Teen Spirit' and are looking for similar films on the same theme, then you can check out this list. It has some of our favorite titles from the genre and you can find most of these movies like Teen Spirit on Hulu, Amazon Prime, or Netflix. Scroll through our list of movie recommendations
13. The Dirt (2019)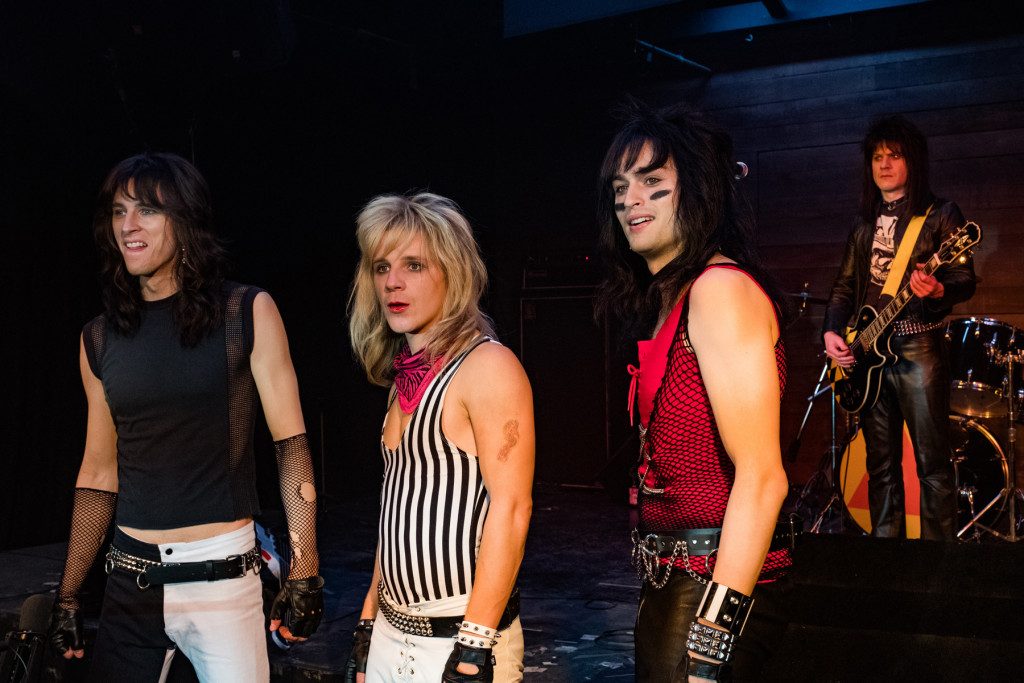 Let's begin this list with the hit Netflix Original, 'The Dirt' which is based on the trials and tribulations of the notorious glam metal band 'Motley Crue'. This biographical drama follows a similar approach like Queen's biography, 'Bohemian Rhapsody' and chronicles the rise, struggles, fall, and resurrection of the band. It gives us an inside look into the glamor-ridden world of the 70s and 80s, an era dominated by rock, heavy metal, and pop.
12. A Star Is Born (2018)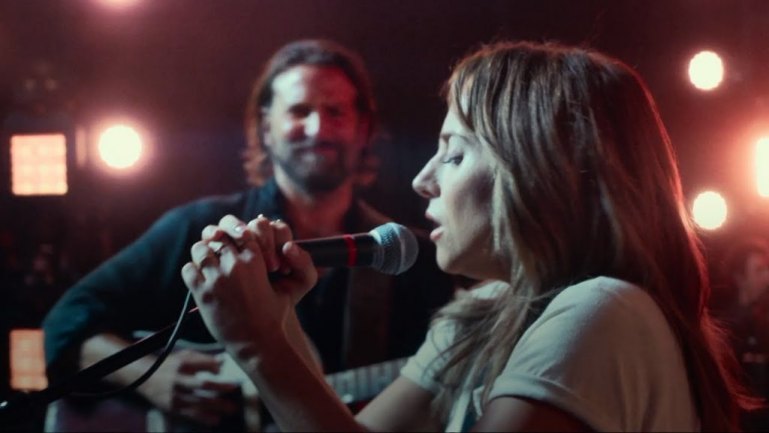 This movie needs no introduction. The third remake of the original 1937 film premiered in 2018 and stars Bradley Cooper and Lady Gaga as the protagonists. Ally is a struggling singer cum songwriter, who works as a waitress and performs in a drag bar. She is noticed by the seasoned country musician Jackson Maine during one of her performances. He is amazed by her talent and offers his guidance to help her achieve her dream of making it big as a singer. On the way, they fall in love, but their relationship is tested when Maine, struggling with drug and alcohol addiction, fights his own personal demons.
With seamless direction, screenplay, cinematography and some epic music numbers, 'A Star Is Born' definitely deserves a watch. It gave us one of the iconic songs, 'Shallow', that also won the Academy Award for best original song in 2019.
Read More: Movies Like A Star is Born
11. Rock Star (2001)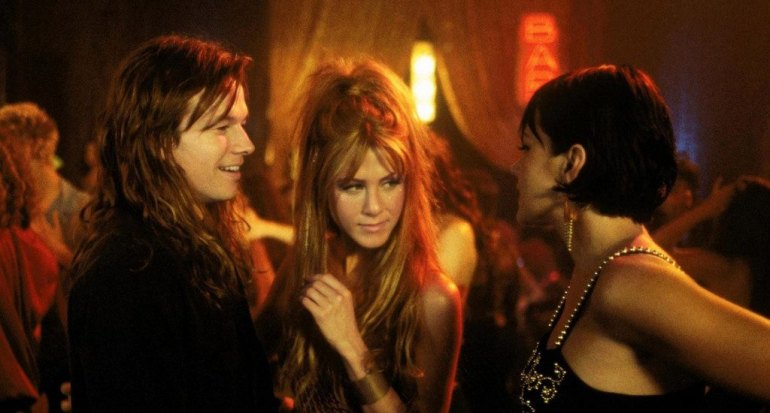 'Rock Star' is a musical drama that released in 2001 and is inspired by the story of Tim Owens aka Ripper, lead vocalist of 'Judas Priest', who previously performed in a tribute band before replacing Rob Halford. In this movie, we meet Chris Cole aka Izzy, who sings in Blood Pollution, a tribute band for the famous heavy metal band and Chris' favorite – Steel Dragon. He soon comes into notice after he does an extraordinary imitation of the original vocalist and gets recruited into the band he idolized all his life. But when fame takes the center stage, Chris' personal life is shattered.
10. Once (2006)
'Once' is another amazing film which shows us how music can serve as the only dialogue between two individuals. It narrates the tale of two struggling musicians whose paths cross under strange circumstances and who come together to weave some exceptional tracks. The lyrics they compose, beautifully symbolize their blossoming romance. 'Once' is a heartwarming story about music and about strangers who fall in love through the tunes that are born from the heart and soul.
9. 8 Mile (2002)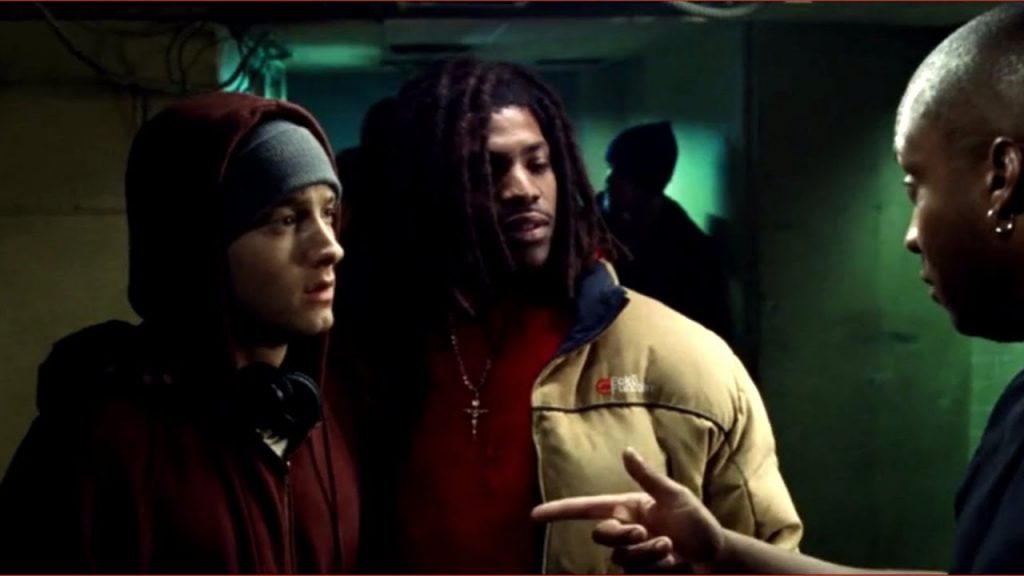 '8 Mile', which was the winner of the Academy Award for the best original song 'Lose Yourself', was released in 2002 and is centered around B-Rabbit. He is a white rapper who struggles to make his name in a genre mainly dominated by African-Americans. In order to be successful and get out of his messed-up life in the ghetto, he must win a contest that will test his rapping skills.
8. Almost Famous (2000)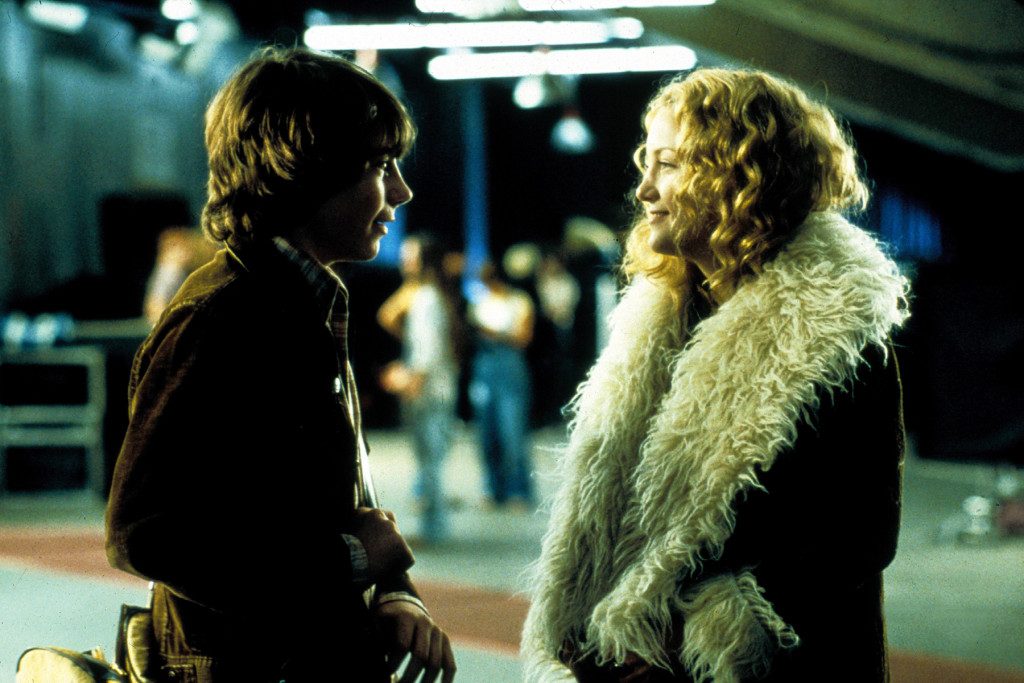 'Almost Famous' arrives from writer and director Cameron Crowe and is a semi-autobiography inspired by his own life. During his teenage years, he was employed as a writer for 'Rolling Stone' and had toured with famed rock bands such as Poco, the Allman Brothers Band, Led Zeppelin, Eagles, and Lynyrd Skynyrd. The movie similarly focuses on a teenage journalist William who writes for 'Rolling Stone' and is given an assignment. The film takes us to the 1970s when he travels with the fictional band 'Stillwater' and attempts to get his first cover story published. Along the way, he meets his favorite musical heroes, falls in love, and learns about the intricacies of relationships.
7. La La Land (2016)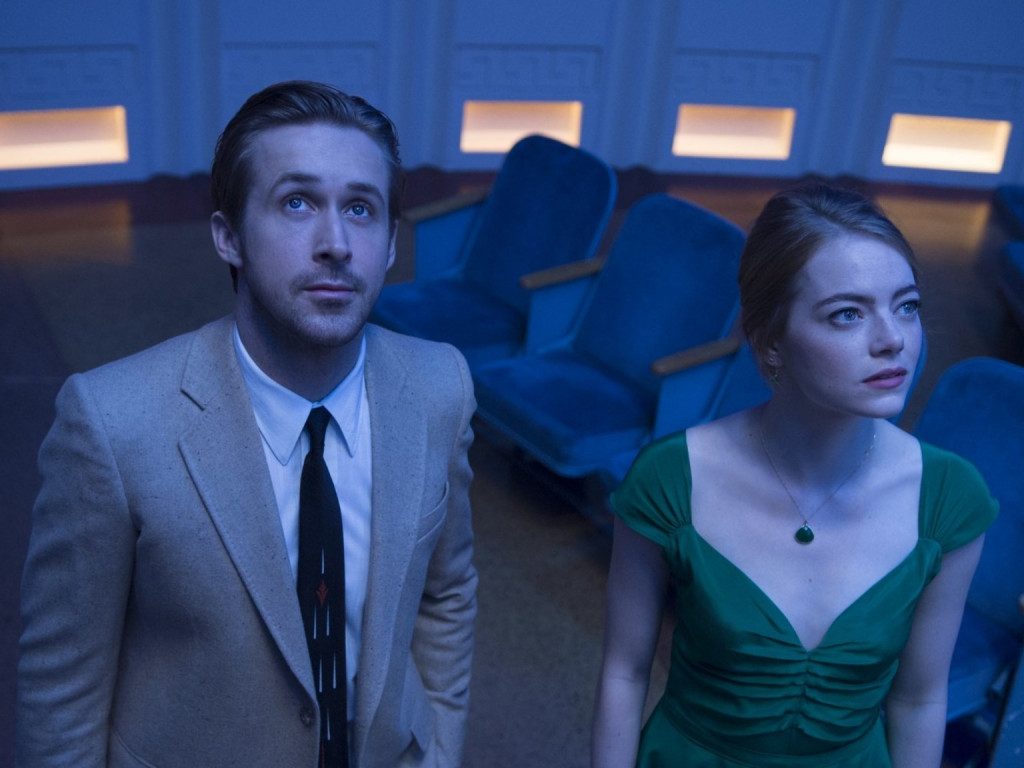 'La La Land' is an emotional musical that depicts the roller-coaster ride of fragile romance, torn between fame and talent. This story is about aspiring actress Mia and struggling jazz player Seb as they try to strengthen their deep bond of love and affection while simultaneously endeavoring to reach their dreams in their separate fields. Bringing you some of the best visually stunning tap dance numbers, 'La La Land' is a spectacular amalgamation of seamless direction, powerful performances, and heartfelt romance.
Read More: Movies Like La La Land
6. Beyond the Lights (2014)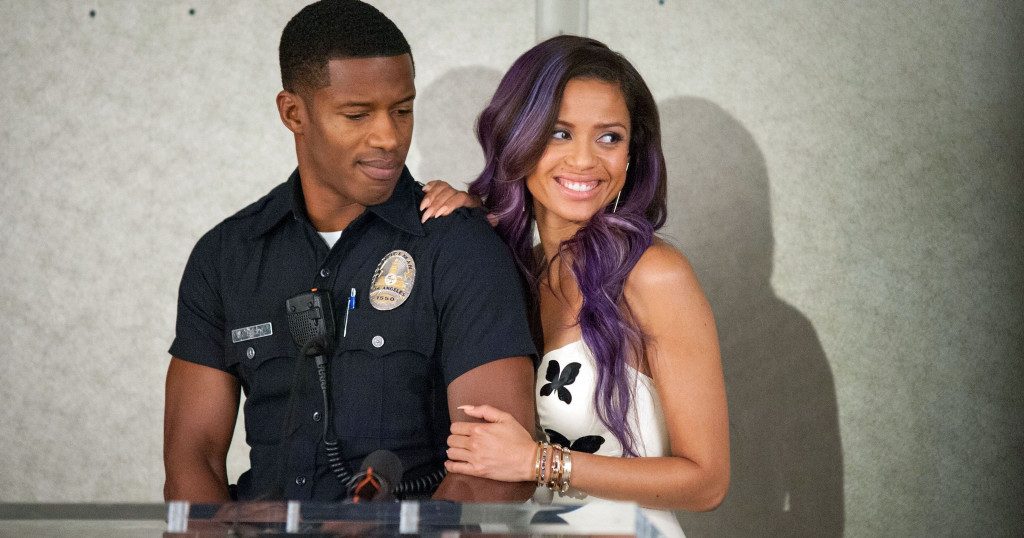 Yet another movie that highlights the stress and aftermath of stardom, 'Beyond the Lights' revolves around an English pop star Noni Jean, who gets her career breakthrough in the US. However, in spite of the glamor and glitter that follow her everywhere, Noni cannot handle the overwhelming pressure after her imminent success — so much that one day she attempts suicide. Luckily, she is saved by a young cop, with whom she gradually falls in love. But their relationship has to stand the test of her stardom and survive against her executives who adopt all means to tear the couple apart.
5. Coal Miner's Daughter (1980)
'Coal Miner's Daughter' is an inspiring adaptation of Loretta Lynn's 1976 biography with the same name. It revolves around the protagonist Loretta, who is married off at the young age of 15 and becomes a mother of four by 19. But with the support of her understanding husband, who recognized her talent, she rises to become one of the legendary country musicians of her time. A story that depicts how determination can defy all odds, 'Coal Miner's Daughter' is an epic creation from the genre of musical dramas.
4. Crazy Heart (2009)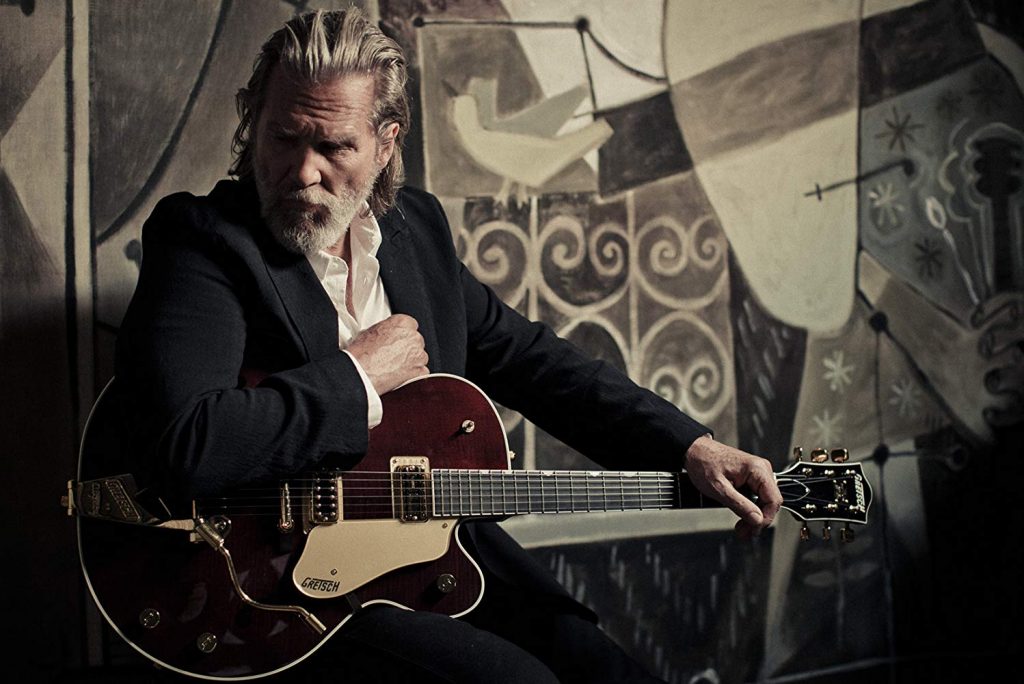 Featuring writer and director Scott Cooper and adapted from the 1987 novel of the same name, written by Thomas Cobb, 'Crazy Heart' narrates the story of a former country music singer cum songwriter Blake. With a failing career and after several broken marriages, he embarks on his path of redemption by starting a relationship with a young music journalist. However, his battle with alcoholism does not make the journey easy.
3. Country Strong (2010)
Alcoholism and stardom, somehow, always seem to find themselves together. And our next movie also tackles this topic. 'Country Strong' is centered around an emotionally vulnerable country music singer Kelly Canter who wants to return to the limelight. She is also in the rehab, on the path of recovery for alcoholism. But wait. This is not the end of her complications yet. As she aims to resurrect her career, her husband (who is also a record executive) signs Chiles Stanton, an upcoming beauty queen and a rising singer. Tragic, moving, and emotional, 'Country Strong' shall certainly stay with you for a long time after you watch it.
2. New York, New York (1977)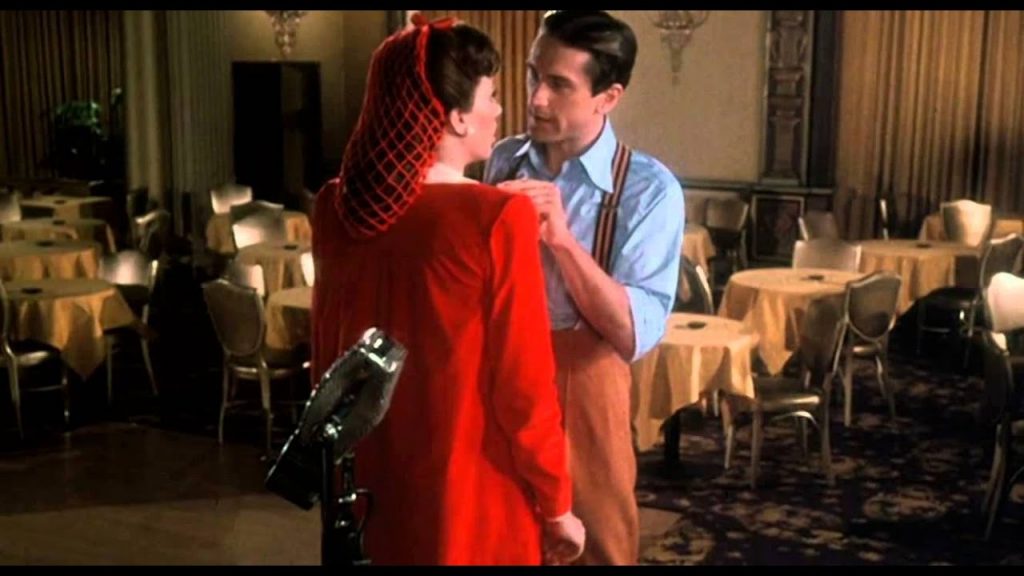 'New York, New York' is about a pop singer and a jazz saxophonist who fall in love, get married, and whose relationship begins to crumble after their careers start blossoming. Released in 1977, this musical drama arrives from director Martin Scorsese and is a beautiful musical tribute, which introduced some exceptional tracks post its release.
Read More: Best Musicals on Netflix
1. Dreamgirls (2006)
Released in 2006, 'Dreamgirls' is another musical film that comes from writer and director Bill Condon. It is based on the 1981 Broadway musical of the same name, composed by Henry Krieger and Tom Eyen. This fictional drama is inspired by The Supremes, a female singing group and premiere act by the record label Motown. The entire plot of this film takes us to the 60s and 70s and mainly chronicles the journey of the girl group named the Dreams.
Read More: Best Movie Musicals of All Time