With the advent of streaming platforms, teen movies and shows are making a huge comeback. And why not? Companies like Netflix know that there is a wide young audience waiting to devour content, so it makes sense to produce movies and shows that center around them. In the growing list of titles that caters to teen crowd, 'The Perfect Date' is another name. The movie is a high school comedy starring Camila Mendes as the protagonist. You might remember Camila from the hit show Riverdale. Accompanying her in other leading roles are Laura Marano as Celia Lieberman, Noah Centineo as Brooks Rattigan, Matt Walsh as Charlie Rattigan, Odiseas Gerorgiadis as Murph, and Wayne Péré as Delbert Newhouse.
'The Perfect Date' is a high school comedy drama, which introduces us to Brooks, a guy with high dreams of owning an expensive car, dating the most popular girl in school, and attending the University of Yale. But he does not have the money to achieve any of his goals. So, in order to earn some extra cash, he offers to pose as a fake boyfriend for the troubled, boot-loving, rich girl, Celia. When this experiment turns out to be a success, he starts promoting his services as a customized chaperone for girls, according to their wishes via an app. In this quest, he needs to pretend to be different personalities and along the way, he also meets the girl of his dreams, Shelby. But when feelings get in the way, Brooks needs to start understanding who he really is and what he actually wants.
Weaving together teenage romance, self realization, and high school dreams in one simple story, 'The Perfect Date' easily makes for a relaxing, fun-time watch. Now if you have already watched this flick or you love movies centered around the theme of teenage drama and complications, soul searching, acceptance, and budding relationships, then you have come to the right place. Here's the list of best movies similar to 'The Perfect Date' that are our recommendations. You can watch several of these movies like 'The Perfect Date' on Netflix, Hulu or Amazon Prime.
10. To All the Boys I've Loved Before (2018)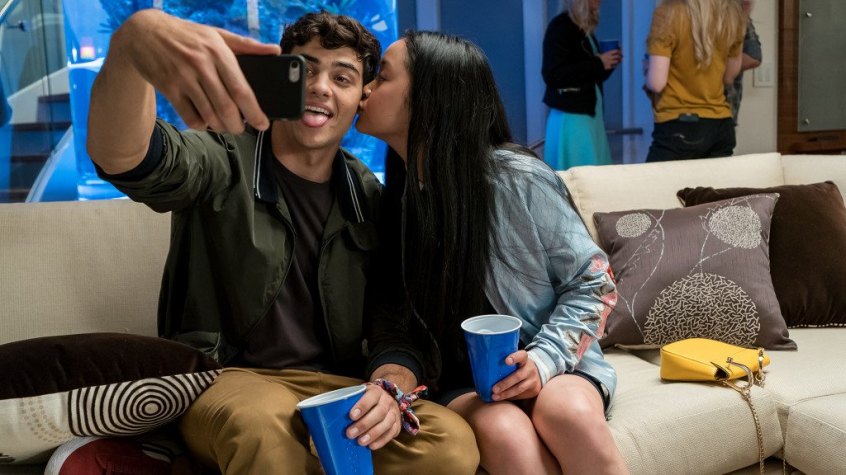 'To All The Boys I've Loved Before' is about Lara Jean, who writes letters to her crushes and stores them in a hatbox gifted to her by her mother. She never sends them to any of these boys — five in total — but only pens down her feelings and pours out her heart and soul through words. She does this because she can't say all these things to anybody in real life. Lara leads this boring, uneventful life, until one day, when her sister Kitty, in order to bring some fun to her sibling's listless days, mails the letters to all her former crushes. Within moments, Lara Jean's love life goes from imaginary to out of control. Now, when each of this boys begin approaching her about the letters, she lands in a chain of unusual events whose outcome might even make her fall in love. 'To All The Boys I Have Loved Before' debuted on Netflix and you can stream it here.
9. The Kissing Booth (2018)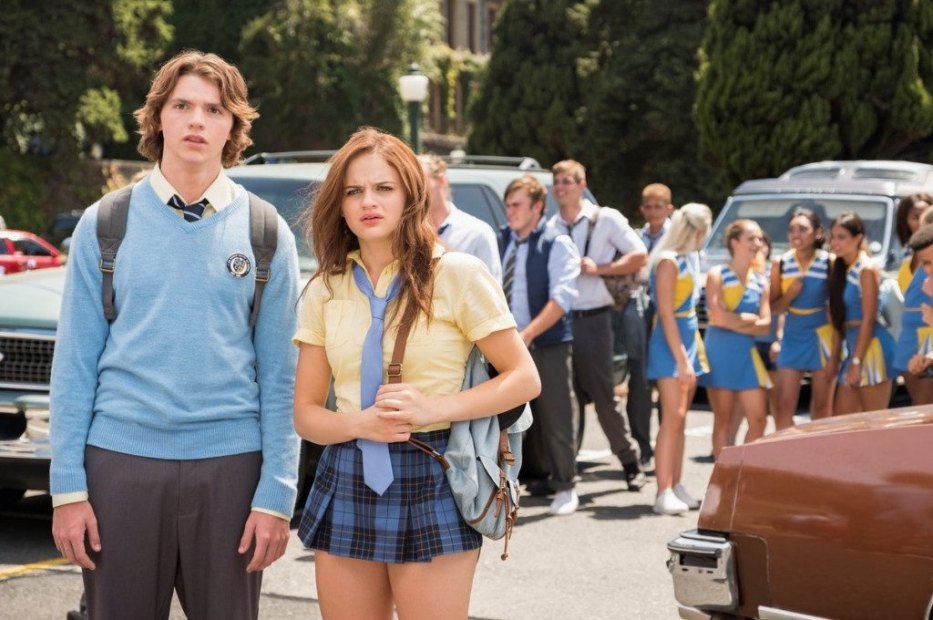 Another Netflix original movie, 'The Kissing Booth' brings in all the feels of teenage romance. It is about high-schooler Elle, who signs up for a kissing booth and after her first kiss, becomes entangled in a forbidden affair with her best friend's older brother and her long-time crush. This flick is about the twists and turns in teenage relationships; about how you want someone with all your heart, finally get him, and then can't come out publicly about it. Throughout its narration, the story also reveals how to deal with friendship, close bonds, and young-age complications.
8. A Walk to Remember (2002)
Carter and Jaime might be couple goals for everyone out there. But, did you know that this movie, namely 'A Walk To Remember,' also gives us some important lessons on fate and its acceptance? When a prank goes terribly wrong and Carter, the popular high-school boy, is held responsible for this act, he is forced to join the activities of the after-school community service as punishment. He is also compelled to take part in the school play and star in the lead role. This is when he meets Jaimie, daughter of the reverend, who is highly ambitious and is completely different from Carter.
In the beginning, both Carter and Jamie have their differences, but slowly, Carter starts taking the events seriously and asks for her help. Gradually, both of them start developing a relationship, much to the dislike of his friends and her father. But then, when Carter comes to know of a heart-breaking news, his views toward life changes completely. He reconsiders the things that he had once taken for granted and also begins understanding the meaning of true love.
7. The Perks of Being a Wallflower (2012)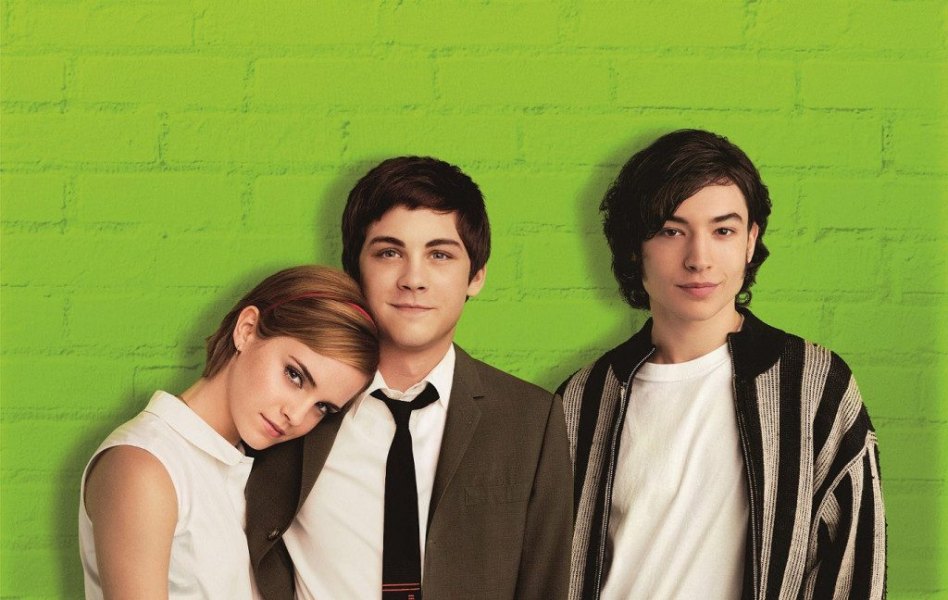 Another endearing tale, which is adapted from the novel of the same name written by Stephen Chbosky, 'The Perks of Being a Wallflower' revolves around 15-year-old Charlie, a sweet, simple, introvert kid who is dealing with several problems: the complications in his first love, the loss of his closest pal, and his own mental illness. In his struggle, he is helped by two seniors, Sam and Patrick, who teach him the intricacies of the real world.
6. Mean Girls (2004)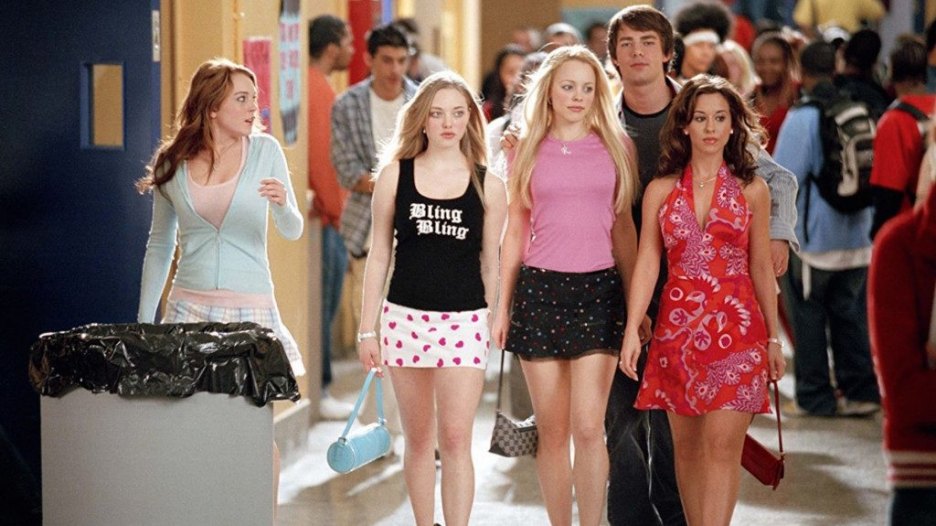 High school can be tough. And which movie can explain this better than 'Mean Girls'? When home-schooled 16-year-old Cady Heron joins her new school, she makes the first grave mistake of falling for the ex-boyfriend of queen-bee Regina George. Later, she also joins 'The Plastics', which runs under the leadership of Regina. Delving into female high school social cliques and the damaging effects they can have on girls, 'Mean Girls', though comic, manages to give a wonderful social message.
5. The Spectacular Now (2013)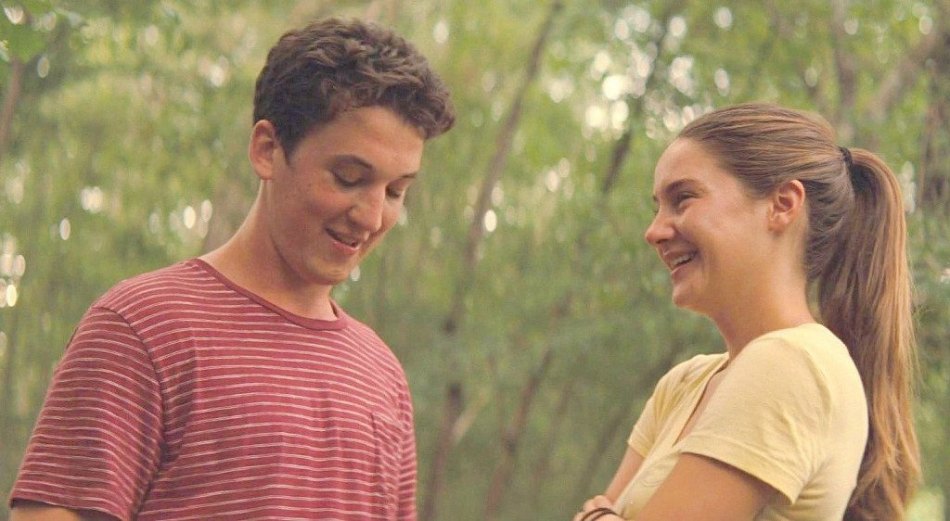 'The Spectacular Now' is about Sutter Keely, who prefers to live in the present which he refers to as the spectacular now. He is self-obsessed, charming and is also the popular high school senior. He drinks, parties, works in a men's clothing store, and has no solid plans for his future. Obviously, his girlfriend dumps him for a more serious, promising, and permanent guy. And in his drunk, tragic state, he wakes up in a lawn and meets Aimee, the typical nice girl. Although they are both different, the duo are drawn closer to each other. Now, does his views about life change? Watch the movie to find out.
4. The Edge of Seventeen (2016)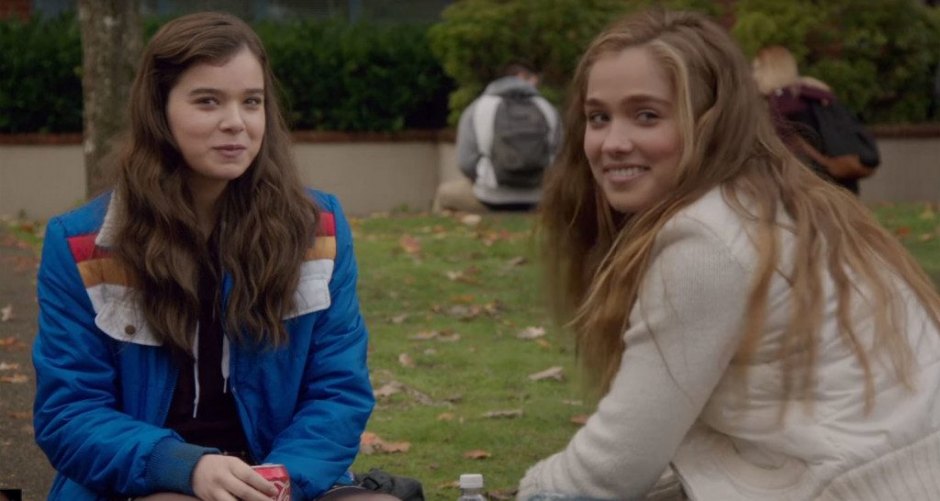 Life is definitely not easy for high school junior Nadine, who has her life turned upside down already with a chain of unfortunate events that began since she was 7 years old. Now, at 17, she feels close only to her best friend Krista. But one day, after a party, when she discovers her popular older brother Darian in bed with Krista, she is devastated and feels more alone than ever. However, she meets another thoughtful teen, who assures her that life may have some hope for her after all.
Read More: Movies Like 10 Things I Hate About You
3. Juno (2007)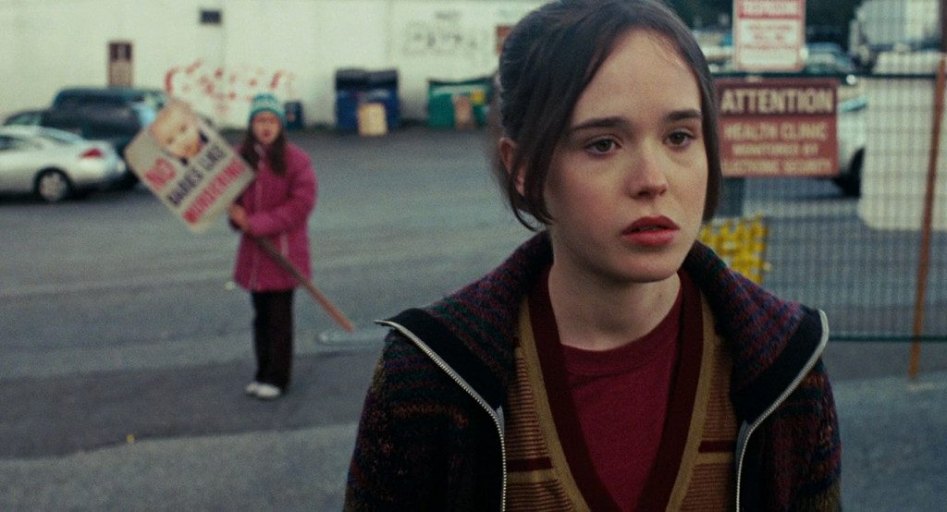 'Juno' is about the offbeat, 16-year-old high-school junior, namely Juno, who discovers that she's pregnant with the child of her best friend, Bleeker. She decides to go for an abortion but soon has a change of heart and decides to give birth to the baby and later hand him/her over to a good adoptive couple. She informs about her decision to her parents and carries on with school. But does Juno's plan work? And how does Bleeker feature in all of this?
2. Chasing Liberty (2004)
'Chasing Liberty' is about Anna Foster, the daughter of the president of the United States of America. She is tired of her overprotective father and wants to lead a normal life. One day, after a sudden temper outburst, Anna goes on the run with Ben Calder, a handsome photographer. They decide to go on a backpacking trip across Europe without Anna telling who she really is. However, Ben is under the orders of Anna's father to keep an eye on his rebellious daughter, a fact unknown to Anna. But when love blossoms, the question is, what will happen when Anna discovers the actual truth about Ben?
Read More: Movies Like 500 Days of Summer
1. Paper Towns (2015)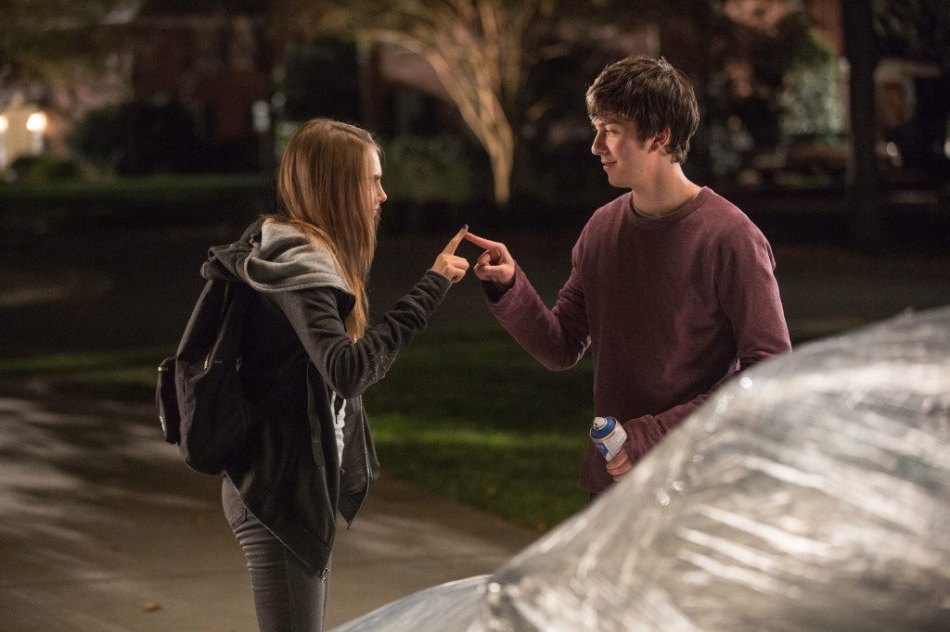 'Paper Towns' is an adaptation of the bestselling novel of the same name written by author John Green. This coming-of-age story revolves around neighbors Quentin and Margo. The enigmatic Margo suddenly disappears one day and leaves behind cryptic clues for Quentin to decipher and find her. Throughout the quest, we witness Quentin and his witty friends coming across several adventures, hilarious incidents, and moving moments. Well, the central theme of the movie is that in order to find Margo, Quentin has to first find himself and understand who he truly is.
Read More: Movies Like La La Land