Set in the same world as the 'National Treasure' films starring Nicolas Cage, the Disney+ series 'National Treasure: Edge of History' tells the story of Jess (Lisette Olivera), a DACA resident living in Baton Rouge, Louisiana. She and her friends discover her family's connection to a Pan-American treasure, which sets them off on a perilous adventure. In 'National Treasure: Edge of History' episode 6, titled 'Frenemies,' an unlikely alliance forms between Jess and Billie (Catherine Zeta-Jones) when the latter claims herself as a Daughter of the Plumed Serpent. Meanwhile, Liam (Jake Austin Walker) goes missing, and Jess and her friends once more think he has betrayed them. Here is everything you need to know about the ending of 'National Treasure: Edge of History' episode 6. SPOILERS AHEAD.
National Treasure: Edge of History Episode 6 Recap
The previous episode ended with much confusion for Jess. As episode 6 begins, Jess still tries to figure out what prompted Liam to steal the journal of Meriwether Lewis. As she tries to escape the alerted authorities, Billie appears out of nowhere and convinces her to get into her car. Billie claims that Liam sold her the journal and one of the treasure relics. According to Billie, Liam has zero interest in the history of the treasure; all he wants is money.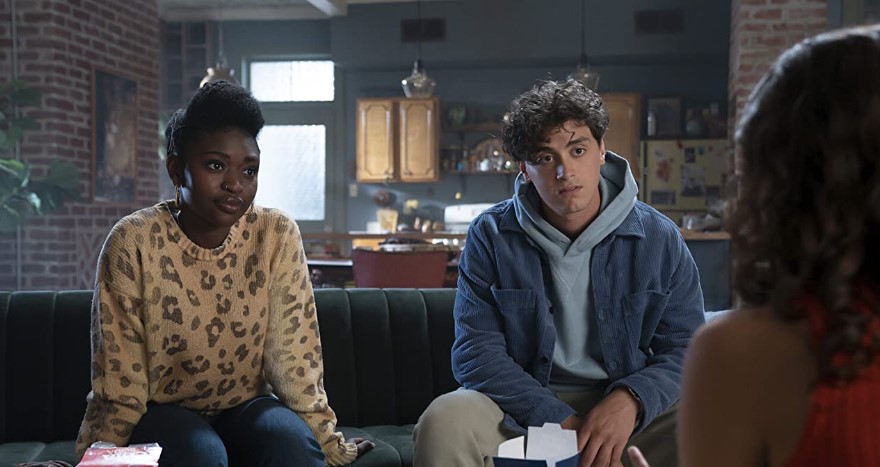 Billie also claims that she is a Daughter of the Plumed Serpent, showing the younger woman a pendant that looks identical to the one Jess inherited from her mother. Billie grows close to Jess by telling her that her brother was also killed by Salazar, along with Jess' father, Rafael. By going through the clues once more, Jess and Billie come to believe that the third and final relic is hidden underneath a well at the Alamo. Jess figures out that Billie has been lying to her and gets away from the older woman and her goons by slipping into the crowd. Meanwhile, Meena breaks up with Ethan, and after a fight with Jess, Tasha heads to Oren's apartment, where she spends the night. In this episode, Jess is attacked by a man named Maddox, who Billie claims works for Salazar.
National Treasure: Edge of History Episode 6 Ending: How Does Jess Figure out that Billie is Lying?
The series has already established that Jess is remarkably intelligent, but until now, she mostly used the said intelligence for solving puzzles. However, in this episode, she deduces Billie's intentions by setting her up. With the hunt for the Pan-American treasure rapidly becoming quite dangerous, Jess thinks that it will be best to get her friends away from the danger. So, she initiates an argument with Tasha, which leads to a falling out between them. However, in the end, Tasha and Oren come to Jess' rescue after the latter manages to steal the two relics from Billie and escape.

Jess first realizes that Billie is lying when she discovers that the photograph the older woman showed of Rafael and her brother is photoshopped. The buttons on Rafael's shirt are on the wrong side in the photo. Jess then brings up her mother loving soccer. Billie, who claims to know Rafael and Manuela, eagerly agrees with what Jess says, not realizing that this is a trap. Manuela hated soccer, and anyone who knew her would know this. Jess realizes what Billie said about being friends with her parents is a lie and plans accordingly. She leads Billie's group on a wild goose chase at the Alamo before trapping Billie and fleeing from them. Later, Jess reveals to Tasha and Oren that that third relic is in Viesca, a Mexican town that once used to be called Alamo.
Did Liam betray Jess?
No, Liam did not betray Jess. Ethan discovers that Liam has been admitted to his hospital. After he regains consciousness, a bruised and battered Liam reveals that he stole the journal after seeing Billie there, fearing that it would fall in her hands otherwise. Unfortunately, as he was getting out of the Governor's home, Kacey ambushed him, beat him up, and threw him in the river. He somehow survived and was likely brought to the hospital by someone.
Who Killed Peter Sadusky?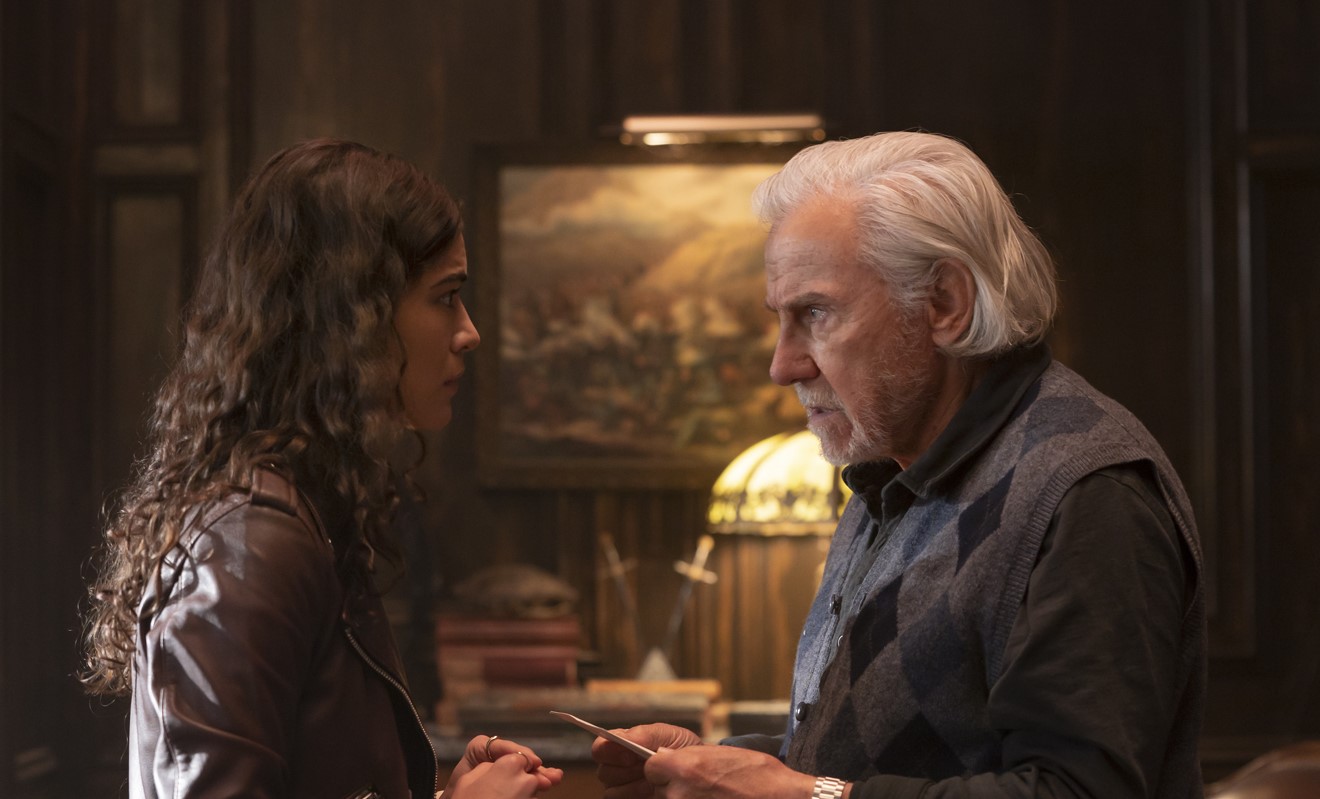 While Jess chases after the treasure, Agent Ross tries to figure out who is responsible for Peter Sadusky's death. She and Hudson connect over their respective failures while working on the case. Meanwhile, after Jess flees with the relics, Kacey sends Sadusky's nurse Myles to the FBI on Billie's instructions. Myles tells Ross that he has footage proving that Jess killed Sadusky. This proof is obviously fabricated. Billie planted Myles near Sadusky to get information about the treasure and likely to eliminate the former FBI agent if necessary. After Jess' visit, Billie probably thought it was time and greenlit Sadusky's murder. Billie may not be Salazar, the man who presumably killed Rafael, but she has proven time and again that she has no qualms about using violence to get what she wants.
Read More: Who is the Traitor in National Treasure: Edge of History?