Eat to live or live to eat — for most of us, I believe it is the latter. Food is life. True that! And when it's a movie that features fine dining as its central theme, can it get any better for us foodies? Be it Italian, Chinese, or Mexican, we love eating different kinds of food and even watching food being cooked. So for all you foodies out there, here's the list of really good food movies on Netflix that are available to stream right now:
11. For Grace (2015)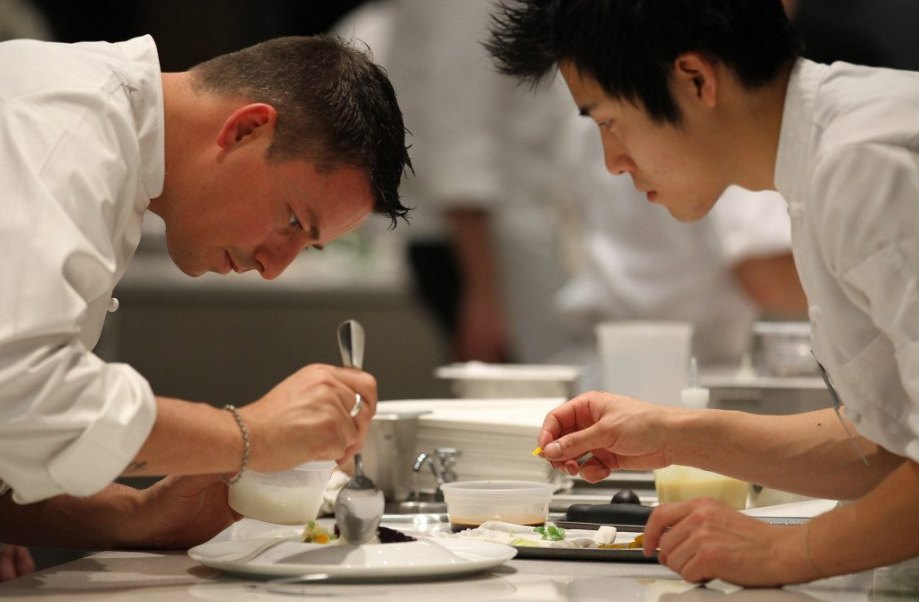 I have a special spot for chefs. White aprons, caps, and deft hands! These so-talented individuals are always ready with some out-of-the-world, delicious treats up their sleeves, that immediately transport our bellies to the kingdom of gastronomical mayhem! One honorable mention among such artists is Curtis Duffy, who strives to build his dream restaurant, named Grace in Chicago, while in the midst of a huge personal crisis. His vision is to make Grace the best eatery in the city and in his ambition, he ends up getting separated from his wife and two young daughters.
Directed by Kevin Pang and Mark Helenowski, 'For Grace' is a feature-length documentary that chronicles the events leading to the opening night of Grace, which had started from scratch. A thoughtful story, it explores the themes of luxury dining and its strict standards, food, family, balance and sacrifice. The movie also lends a glimpse into Duffy's troubled childhood and shows us how cooking brought peace to his turbulent mind.
10. Lunch Time Heroes (2015)
A comic Nigerian family drama, 'Lunch Time Heroes' is directed by Seyi Babatop and stars Dakore Akande, Omoni Oboli, Diana Yekinni, Tina Mba and Tope Tedela in major roles. The plot revolves around Banke (Yekinni), a former corporate employee who is posted as a high school teacher. However, when she is not accepted by her colleagues, she tries to gain their respect by making her class participate in a cooking competition.
9. All About Asado (2016)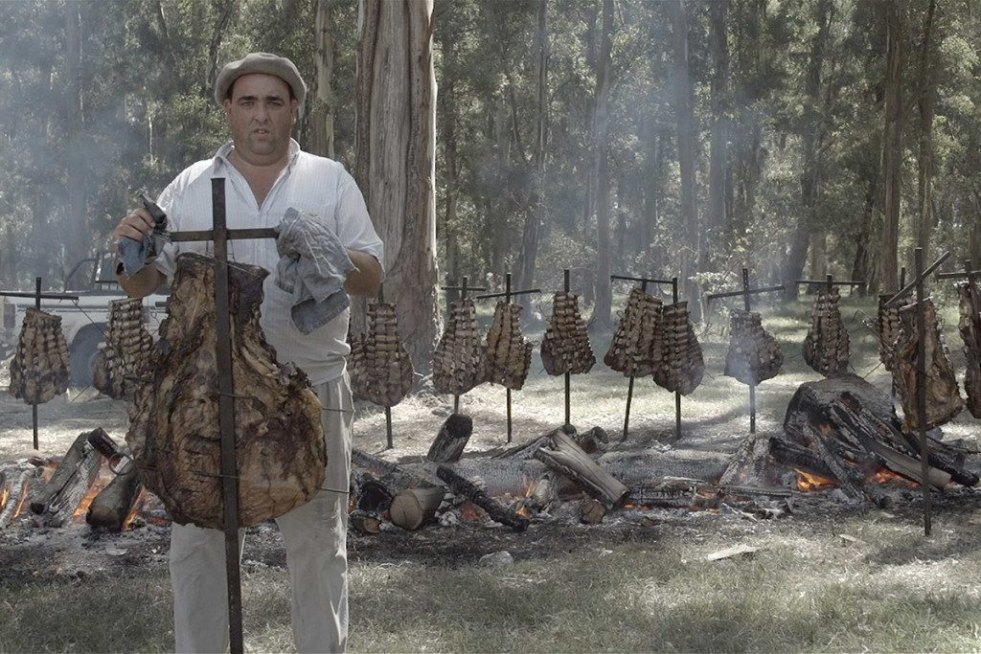 'All About Asado' is another feature-length documentary that takes us to the depths of Argentina, where roasted meals are not only a food option but also a cultural phenomenon. This art combines tradition with the contemporary, it brings together the wild and the refined, and combines art with science. In fact, Asado is their national identity, and this movie explores just that. Watch it here.
8. Theater of Life (2016)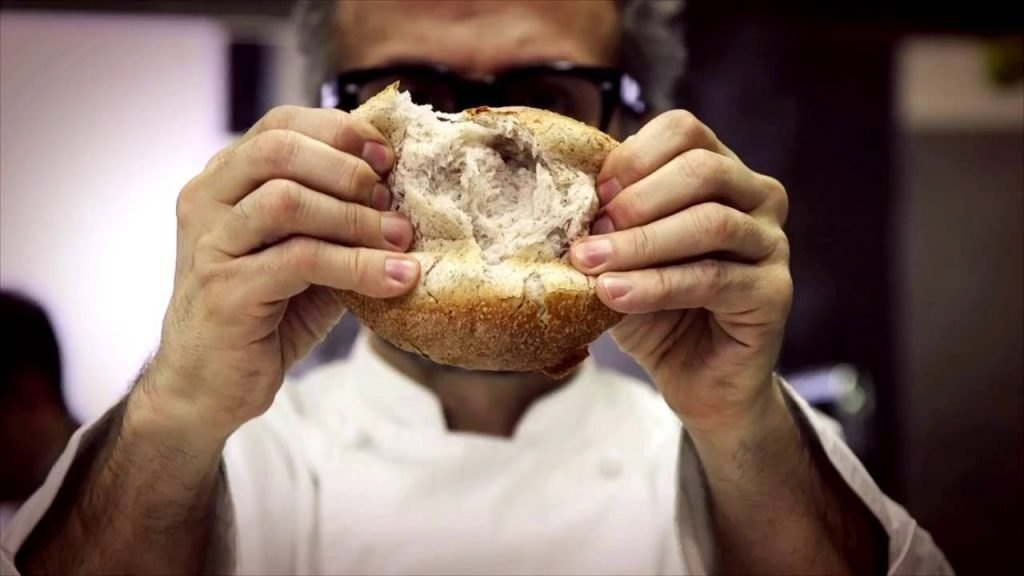 Refettorio Ambrosiano is a legendary soup kitchen in Milan, owned and run by the renowned chef Massimo Bottura. Ranked among 40 of the world's best chefs, he created his special dishes from the food waste of Expo Milano 2015 and set up his restaurant in an abandoned theater. 'Theater of Life' tells this extraordinary story and also features the innumerable refugees and homeless men, to whom the eatery had served food during those times. This 2016-released film is directed by Peter Svatek and it revolves around the gourmet Refettorio Ambrosiano and its creation by Bottura and 60 of his international colleagues. The documentary also focuses on the international food waste issue, where 1/3rd of the total food produced annually (which amounts to 1.3 billion tons of food) is simply thrown away.
7. Barbecue (2017)
'Barbecue', true to its name, explores the symphony between meat and fire, a phenomenon that has been present in our civilization since the dawn of time and the beginning of the human race. Today, this is a ritual followed in every culture across the world to celebrate community, friendship, and tradition. This documentary, narrated in 13 languages and featuring 12 countries, takes you on a culinary ride from Texas to the Syrian border, from South Africa to Sweden, from 'Shisanyama' to 'Lechon', and brings forth the importance of barbecued meat in these countries. In most of these regions, barbecue is not just about grilling a slice of meat. It is a ritualistic practice, with different cultures following different preparation methods. The movie follows people as they gather together to light the coals, stoke the flames, and start cooking. An epic tale told to the minutest details, 'Barbecue' is a must-watch for every religious foodie who wants to know about the history of food.
6. Food on the Go (2017)
If you are a food fanatic, then you must know about the historical relevance, exceptional flavors, and incomparable taste of Italian cuisine. And 'Food on the Go' gives us a rich picture of this gastronomical genesis, where epicureans and experts track the migration of Italian food, its evolution in America, its origin, and heritage.
5. Coffee for All (2017)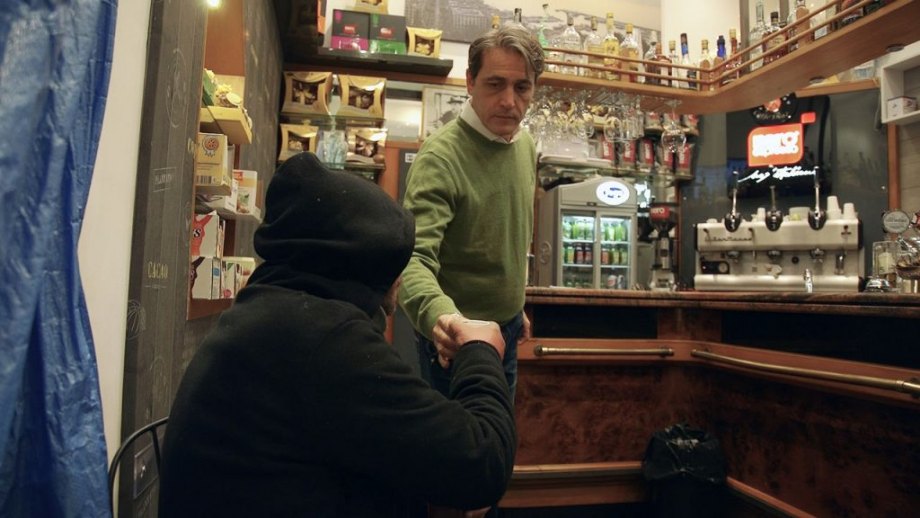 'Coffee for All' takes viewers on a virtual tour across Naples, Buenos Aires and New York. Here, residents reflect on and explain how the Neapolitan tradition of suspended coffee has guided, ruled and transformed their lives, while defining their whole existence.
4. What the Health (2017)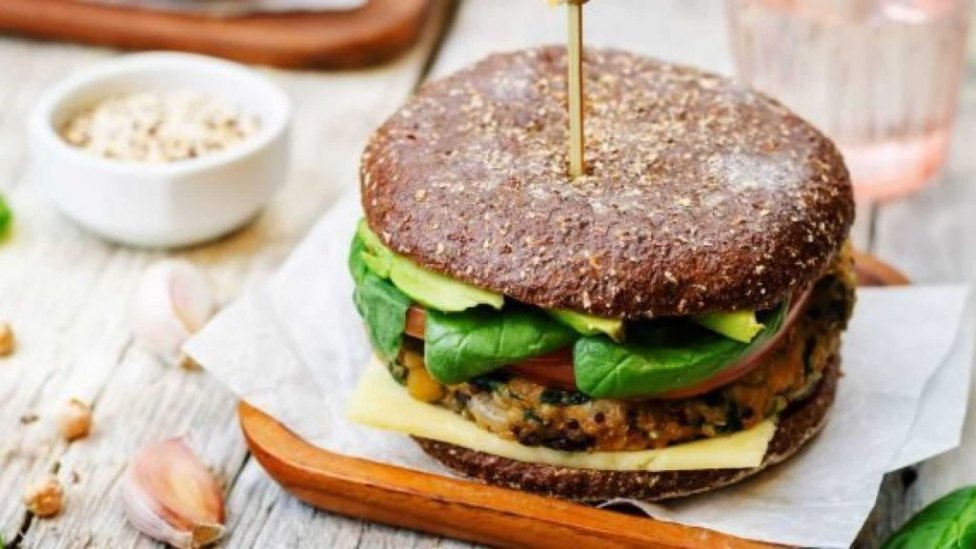 The basic inspiration behind the documentary film 'What the Health' is to advocate a plant-based diet. It focuses on the negative health affects of meat and dairy products consumption. It also questions the inhumane practices followed in prominent health and pharmaceutical organizations. In spite of its novel approach, the movie was criticized by many accomplished doctors, dietitians, and food experts, who did not support its weak logic and distorted data.
'What the Health' was released under the tagline, "The Health Film That Health Organizations Don't Want You To See". It features Kip Andersen as the host and follows him as he interviews physicians and other individuals regarding diet and health. He also tries to interview representatives from leading health organizations, but is not happy with their responses. Through his research, he tries to establish a connection between meat, dairy, and pharmaceutical industries. To summarize, this movie tries to tell us that most of our health problems are due to consuming meat and dairy items and a conspiracy exists to cover up this relation.
3. Philosophy Coffee (2015)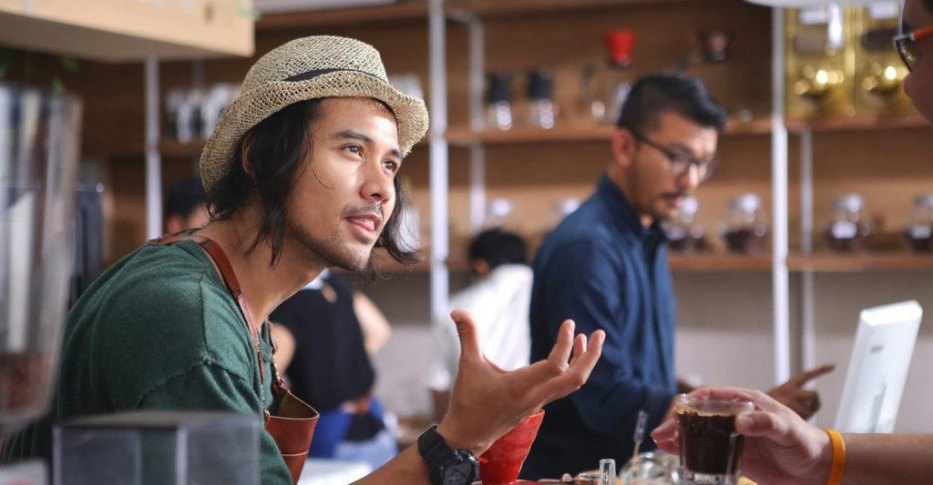 'Philosophy Coffee' chronicles the life of a level-headed owner of a struggling coffee shop. When his talented and cocky barista makes a bet that puts their business at risk, the former has to use all his wits to save his cafe.
Read More: Best Schizophrenia Movies on Netflix
2. Rainbow Jelly (2018)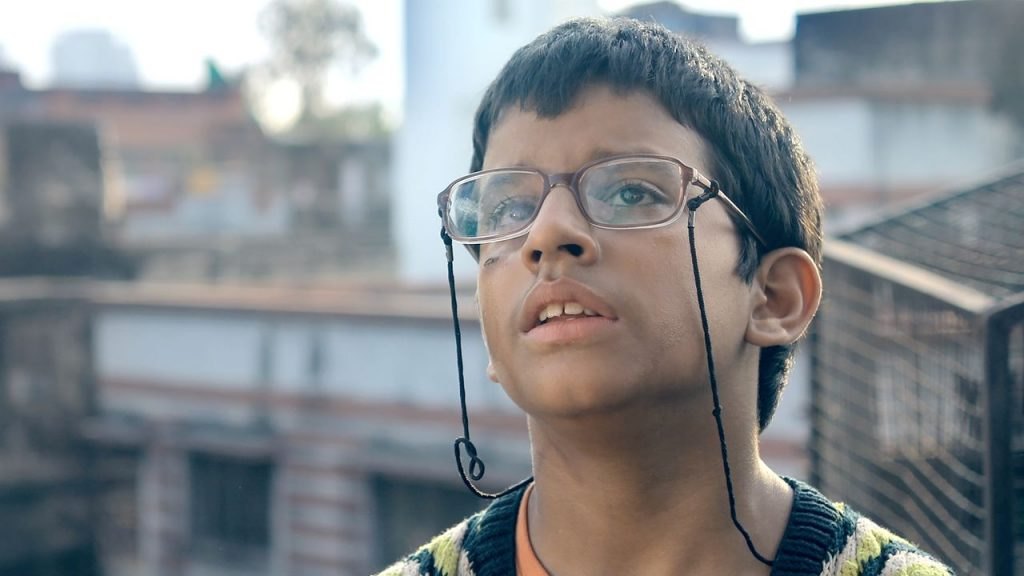 A regional Indian flick and an incredible food fantasy film, 'Rainbow Jelly' is about Ghoton, a special boy who leads a depressing life with his forever-irritated uncle Gondaria. He spends most of his days doing household chores when he should actually be attending school and playing with same-aged kids. However, one day, all of a sudden, he meets his fairy aunt Poripishi. Now, will she be able to fulfill Ghoton's desires and lead him to a happy ending? This is the question that the movie tries to answer throughout its narration.
'Rainbow Jelly' is so special because it highlights the rich heritage of children's literature, in the Bengali (residents of West Bengal in Eastern India) context. It depicts the exceptional love of Bengalis for any kind of food, mainly through the greedy Gondaria, who has specific emotions associated with all the seven types of taste — sweet, salty, sour, spicy, pungent, astringent and bitter. The film also explores Ghoton's father's taste theory, a topic that is researched globally. This story is emotional, sensitive and stresses on the importance of hope, visible through Ghoton's letters about his daily occurrences to his late parents.
A beautiful portrait of childhood, true friendships, innocent dreams, and real conversations on terraces, 'Rainbow Jelly' is a wonderful watch, even for grown-ups. It shall make you nostalgic and take you on a journey to the days bygone, when everything was raw and real. This is food, fantasy, and fairy tales, all entwined into one story. What more can you wish for?
Read More: Best Adventure Movies on Netflix
1. Sour Grapes (2016)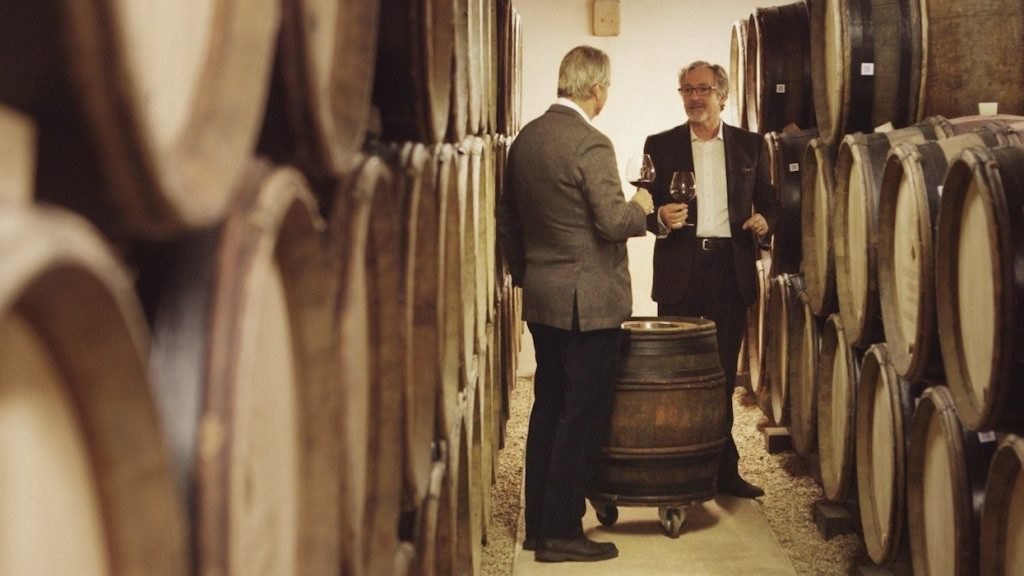 Our last title on this list brings in a a twist to the otherwise similar names from this genre. 'Sour Grapes' is a crime documentary film that is based on the life of the wine fraudster Rudy Kurniawan. It is directed by Jerry Rothwell and Reuben Atlas and premiered in October 2016. To give you a prologue, Kurniawan, a wealthy man and a resident of Indonesia, was a wine collector with a special fascination for burgundy. He bought wines worth millions of dollars and sold innumerable bottles of fake wine.
In 2006, an auction company named Acker Merrall & Condit earned around $35 million dollars after selling his wines, breaking all records. In 2008, the firm held another sale, while promising that the wines were authenticated by the most promising Burgundy connoisseurs. However, when a real estate proprietor revealed that many of these vintage wines were not even produced during the dates which were on their labels, the FBI raided Kurniawan's home in LA. Here, they discovered that he used the bottles of expensive wines and refilled them with cheaper variants. This really is an intriguing watch and definitely deserves a special mention.
Read More: Best Courtroom Movies on Netflix