As PS5 nears release, we expect PS Vita to be phased out by 2020 and there are quite a few releases to go before the handheld console experiences its last hurrah. PS Vita is one of Sony's most unfortunate releases but it has nothing to do with bad hardware or competing devices like Nintendo 3DS or Switch being strictly better. The handheld console has an impressive catalog of games that came out over the past seven years of its lifespan. Without further ado, here is the list of most anticipated new PS Vita games coming out in 2019, 2020 — with their release dates — that you can play on PS4, Xbox, PC, Online, iPhone or Android. We can only hope that these latest PS Vita games are as good as some of the recent ones.
11. Code: Realize Wintertide Miracles (2019)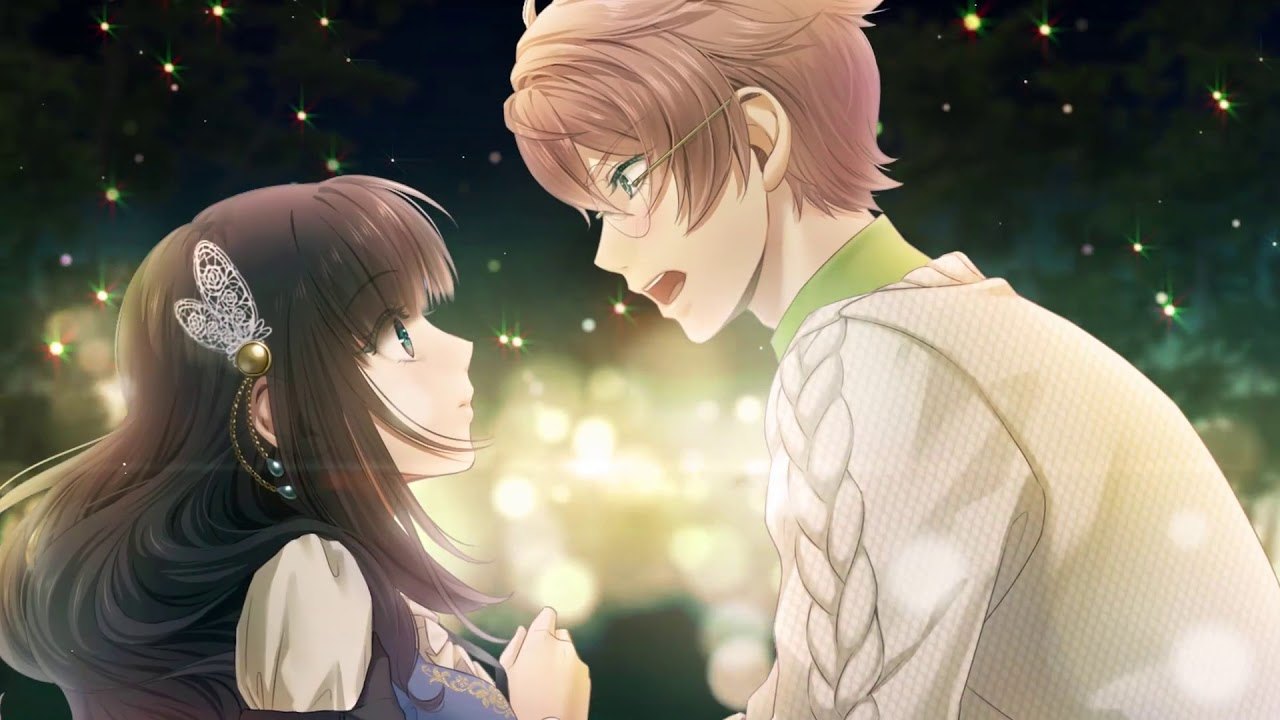 If you love otome games, Code: Realize is definitely going to be your cup of tea. The game was originally released in Japanese and was localized for the Western audience much later. Wintertide Miracles is set in Victorian London where you get to play as Cardia, a woman who suffers from a mysterious curse. There are suitors whom you meet, and you notice that all of them are based on historical figures that include 'Herlock Sholmes' and Finis. The title is targeted towards the female audience. Now for those of you who do not know what an otome game is, it is essentially a dating sim where you get to play as a female character and interact with multiple male characters with the goal of matching with one of them and being in a romantic relationship. Aksys is known for its expertise in the genre, and Wintertide Miracles definitely did not disappoint as fans have been praising the title for its top-notch quality. Otome is not a genre that everyone will enjoy, but it is definitely worth investing your time into.
10. Glass: A Boxing Story (2019)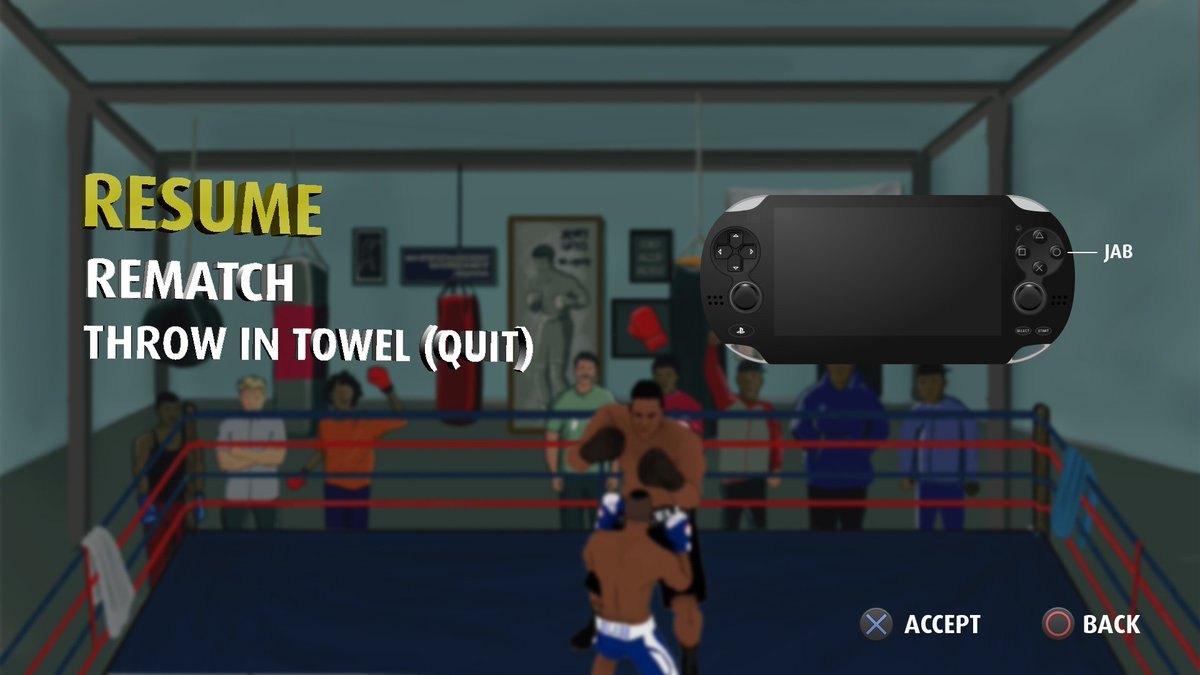 Boxing games do not usually make the cut on most platforms, and even if they do release, most of the current titles are mediocre at best. Glass: A Boxing Story, on the other hand, is a cut above the rest. It offers not only fist pumping action, but also a great story. Nitoris Media is known for its expertise in making great boxing games and you will love what Glass has to offer to fans of the genre. The development studio started working on the title after fans requested it and it shows how much the Nitoris cares for them. While it did take a lot of time for the game to finally be ready for release, it's fascinating to see how Glass started off as an experimental project and now, finally, we are going to see a full release. If you have not been following the development of the game, we definitely recommend checking it out as it packs quite the punch.
9. Romancing SaGa 3 (2019)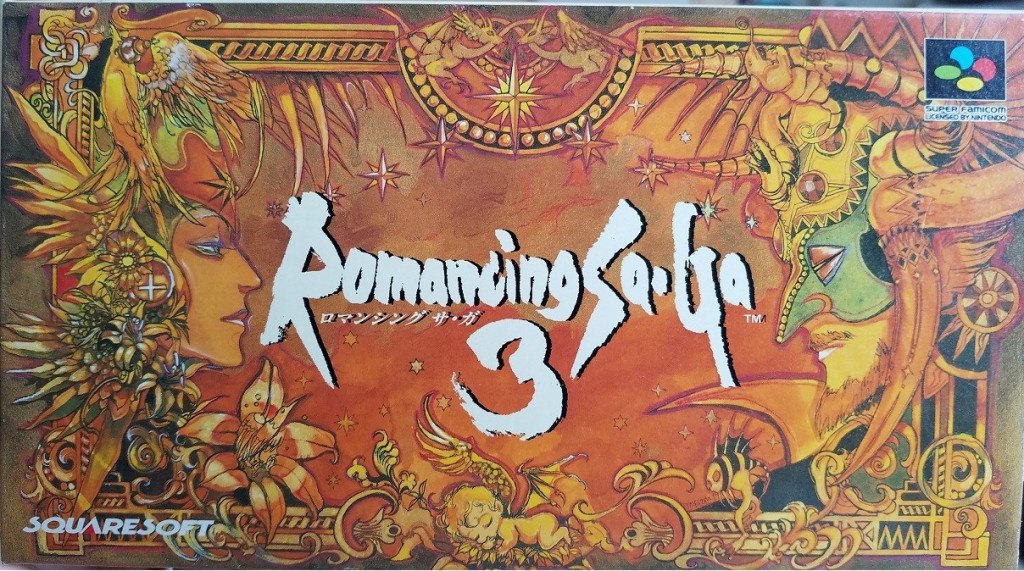 Props to Square Enix for supporting PS Vita with quality titles for all these years and while the publisher might be busy with top-shelf titles like Final Fantasy, it never stopped caring about Sony's aging console. Romancing SaGa 1 and 2 are great games, and you can them check out on iOS and Android as well. The franchise is highly successful in Japan, and unfortunately, there is no English release yet. Square Enix's third game in the franchise might be the top-notch farewell that Romancing SaGa deserves. Even though it is a single-player title, gamers can try out multiple protagonists for multiple playthroughs. The stories are not linear, and your actions have consequences, just like Telltale Games' The Walking Dead series that we have grown to love over the years. With the previous titles being Japan-only, Romancing SaGa 3 is the first title that will see an English release on PS Vita.
8. Pixel Noir (TBA)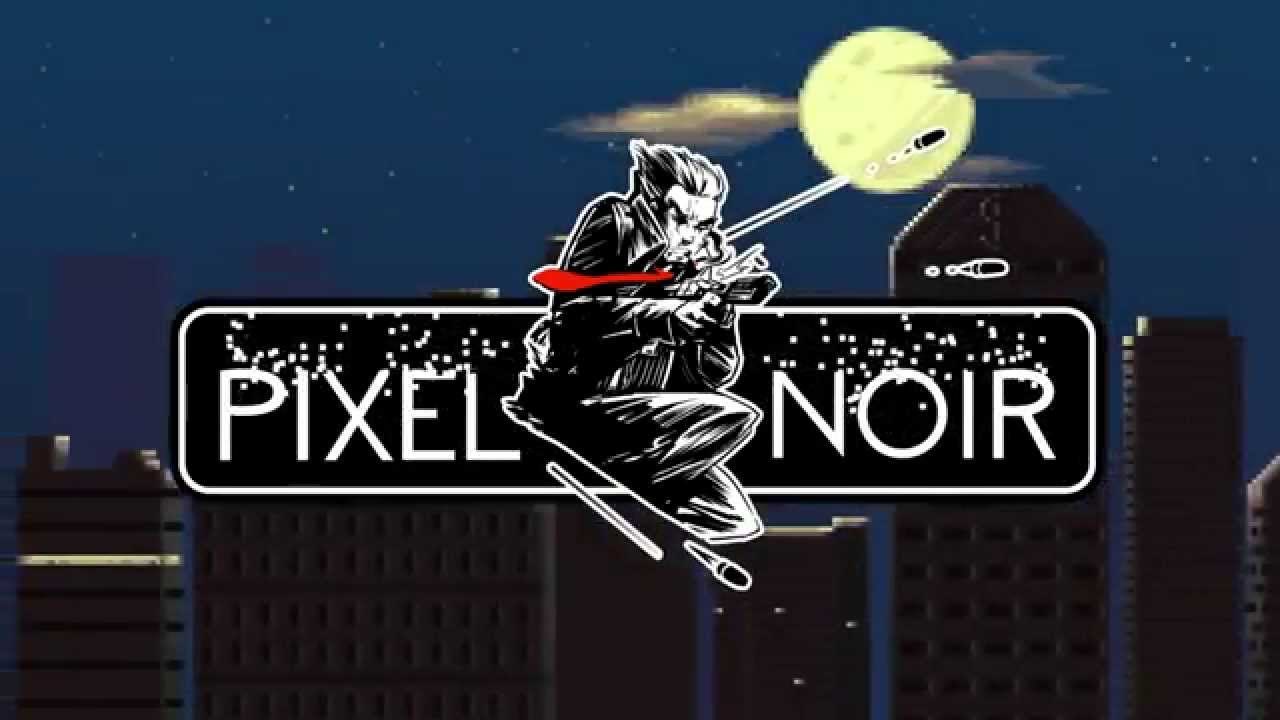 Pixel Noir received a lot of hype when it was first announced, but things died down after a while. The Kickstarter-backed project is finally gearing towards a release before PS Vita is discontinued. The developers have promised that the game will be releasing soon and that they have Badland Games' backing, which has helped it to grow much bigger than what was initially promised. The gameplay draws inspiration from Atlas' Persona series, and fans have a lot of expectations from it because of its top-notch animations and turn-based gameplay. The supernatural theme of the game has us hooked, and it could truly be one of the greatest horror experiences on PS Vita.
7. Hardcore (2019)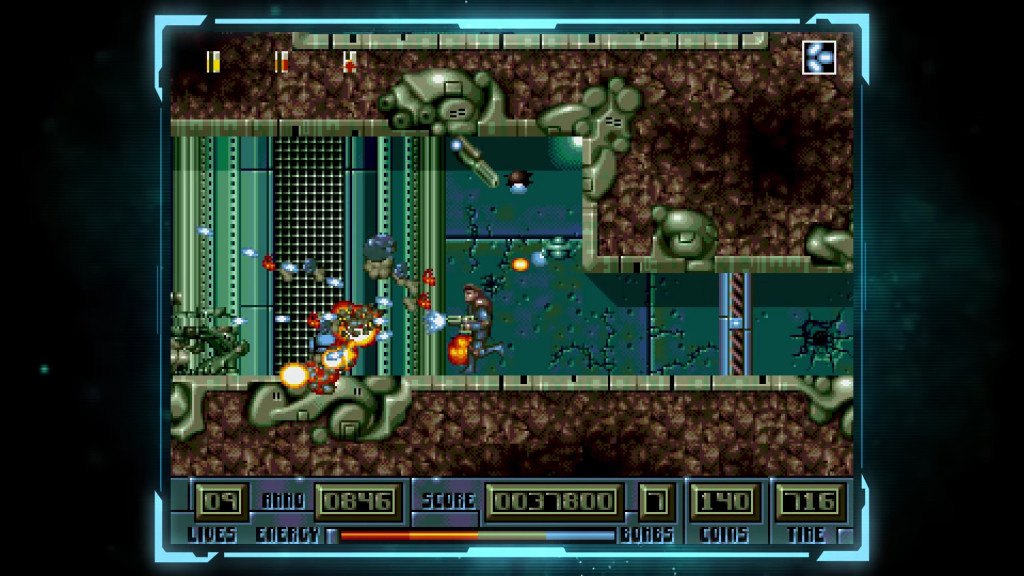 DICE is known for its Battlefield games, and it surprised everyone when the EA-owned development studio announced Hardcore for PS Vita. Fans were taken aback in 2018 when DICE released footage of the 90s gameplay. We can't wait to see what DICE has to offer for Sony's handheld console with shooter mechanics being adopted into a platformer game. Hardcore was originally in development for Mega Drive, but it never saw the light of day on the console and DICE had to release it for PS1.
After all these years, we are now getting a PS Vita version of the game and fans are excited to see how the title holds up in 2019. There is no doubt that PS Vita is more than capable of handling the retro title with its powerful hardware. We can expect the game to be really challenging and fun at the same time as DICE is well know for its technical expertise. It is definitely a title you should pick up on PS Vita if you are a fan of classic shooters.
6. The House in Fata Morgana (2019)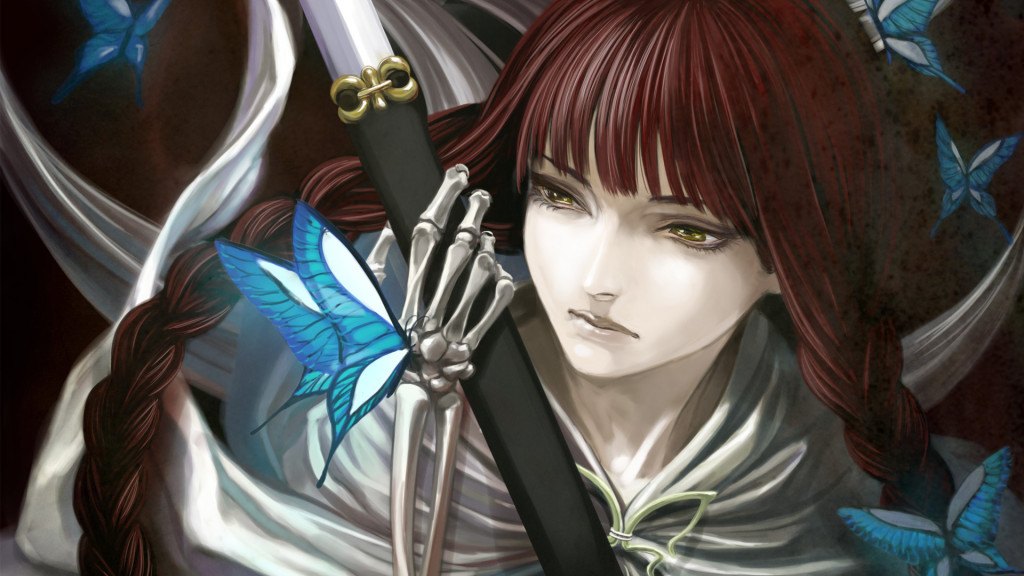 Limited Run Games has been one of the most dedicated development studios for PS Vita, and even though many other developers had given up on the console, the company supported Vita for years. The House in Fata Morgana is a visual novel that boasts countless hours of gameplay, and we really can't wait to get our hands on the title. The original title was released in Japanese, but it is finally getting localized for the global audience. When it comes to gameplay, visual novels involve a lot of reading, and if you do not mind spending dozens of hours making conversation to your PS Vita, Fata Morgana is something you can take a look at. The art is quite stunning, and it complements the story beautifully.
5. YIIK (TBA)
PS Vita is known for Japanese RPGs like Nier: Automata, Final Fantasy and Pokemon. Very rarely do you expect a Western RPG like YIIK to make it big on Sony's platform. The game adopts turn-based RPG mechanics similar to Fire Emblem and older Final Fantasy titles. The graphics look stunning, and you will love how over-the-top the design philosophy is. The unique 3D style is what sets it apart from the other Vita games that are available on Vita. YIIK has been in development for several years, and the developers had faced internal issues that prevented the title from coming out sooner, which is unfortunate because it is one of the most anticipated titles on PS Vita. However, the game is in development, and it should be out before PS Vita is discontinued. It is rumored that the handheld console will be discontinued in 2020, so we can expect Limited Run Games to offer a physical copy of the game for fans who want to pick the RPG up.
4. Shakedown Hawaii (2019)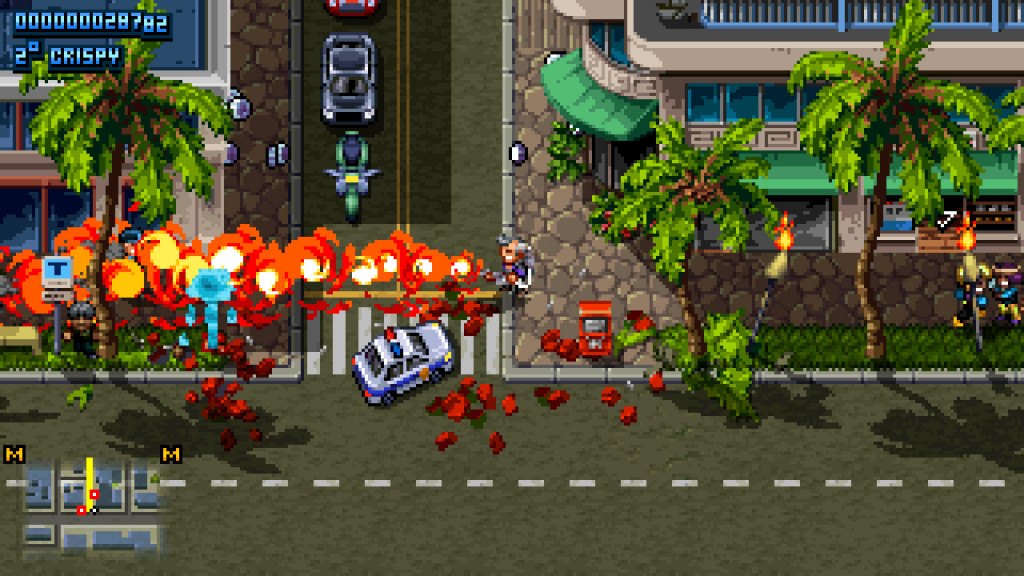 Shakedown Hawaii was slated for release in 2018, but internal issues at the development-end pushed the game to 2019. The upcoming title is an open-world crime sim similar to Grand Theft Auto but with 16-bit graphics. If you are a fan of retro games and have played the likes of Retro City Rampage on PS Vita, this is a game worth picking up. You can do absolutely anything you want in-game and get away without facing any consequences, which is the selling point of the game. Set in Hawaii, the game is absolutely beautiful to look at and is highly entertaining. It is also getting a physical release, which means that you can pick up the disc for what is going to be one of the last games to release on PS Vita.
Read More: Best Shooting Games on PS4/Xbox One
3. Fate/Extella Link (2019)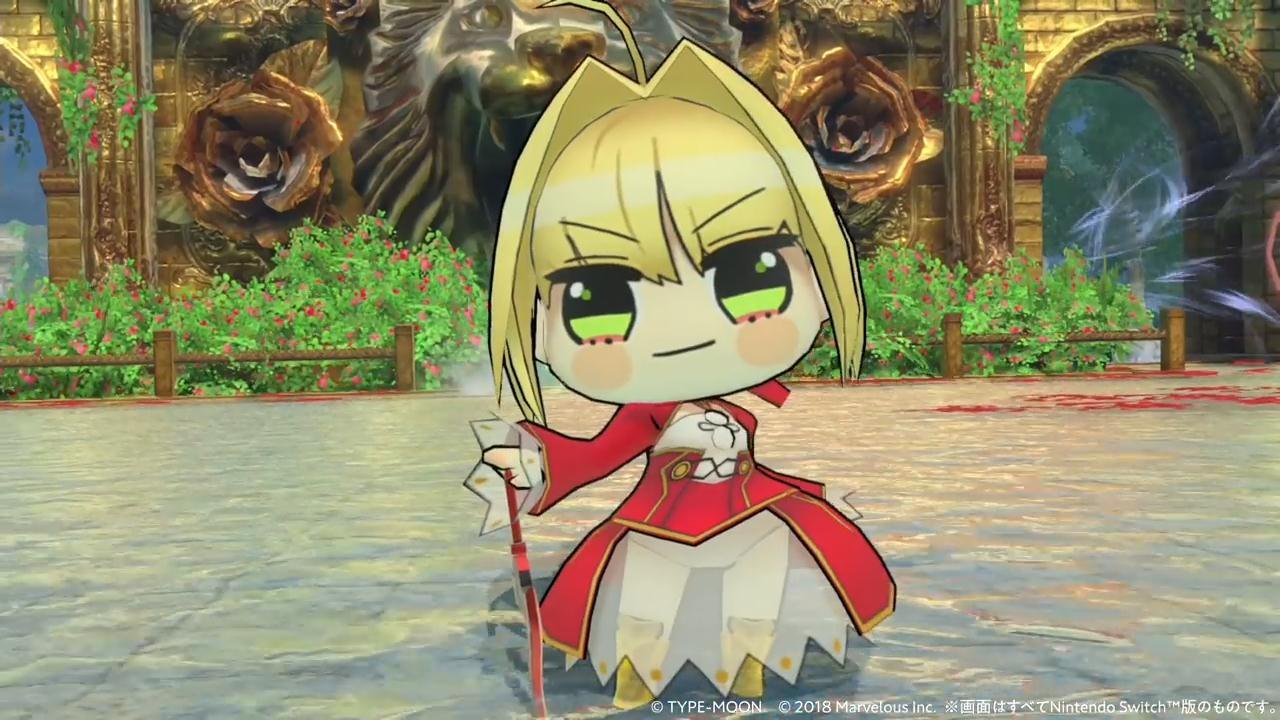 Even though Fate/Extella Link has been out on other platforms for quite some time, we have not seen an international release yet. The PS Vita version of the game should be out later this year with 10 new servants that will make it to the roster. If you have seen Fate: Zero, Fate: Stay Night or any of the other anime, you will definitely like what Extella Link has to offer. Keeping up with the timeline, though, can be a bit tedious, with anime and manga not following chronological order and new content often being placed in the middle of already established timelines. Simply pick the game up at face value as a Fate fan, and you will definitely enjoy it. It is also going to be one of the last localized games on PS Vita before it is abandoned.
2. NightCry (TBA)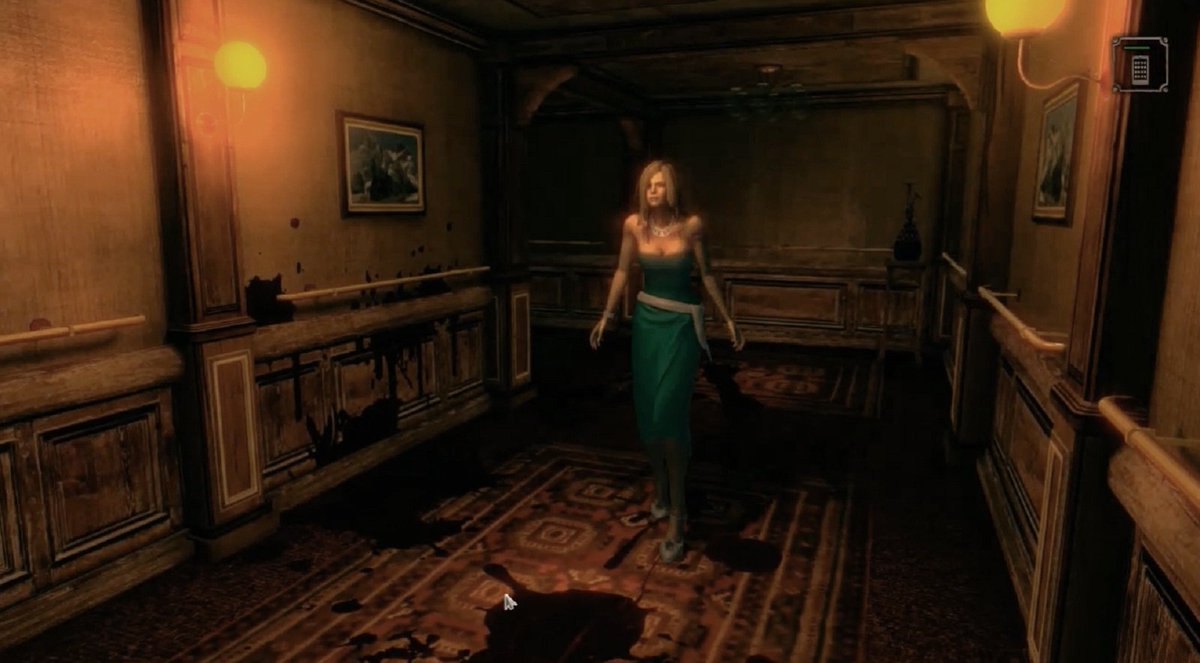 Old school point-and-click horror games are becoming a thing of the past, but development studio Nude Maker wants to keep the genre alive with the release of NightCry. The game has been in development for quite some time. PS Vita version has been delayed due to technical issues, and PC players have already played the game. After not hearing from the developers for years, we finally saw an updated trophy list, and the developers confirmed that the project has not been abandoned. If you have played the Clock Tower series, you can expect a similar theme in NightCry.
You are part of a group of survivors who are stuck on a ship and need to escape a monster that chases them around with a large pair of scissors. If we go by the reviews from the PC version of the game, a large number of fans loved the nostalgic trip that it offers. Point-and-click horror games can be really scary sometimes despite the simplistic mechanics, and NightCry is a testament of that. Indie developers are mostly releasing their titles on Nintendo eShop, which has become the go-to storefront for quality indies. However, Nude Maker has shown faith in PS Vita and we can expect NightCry to release sometime within the next year.
Read More: Best War Games on PS4/Xbox One
1. Catherine: Full Body (2019)
Catherine is one of the most difficult games ever made and Dark Souls doesn't even hold a candle to it. It's not about unfair bosses that can one shot you if you mess up one time or brutal mechanics. Instead, the game requires you hone your platforming skills and have pitch perfect reaction times. Unlike Souls-like games that cater to the most "hardcore" audience, Catherine is a completely different breed. You get to play as Vincent, a man who cheated on his girlfriend Katherine with a girl named Catherine.
Despite the absurd premise, the game actually has a great story. If you are a fan of anime-style games, this is definitely going to appeal to you. As you cope with your guilt, you have to beat puzzles in your nightmares that haunt you every night. Even the most hardcore gamers need to step up if they want to beat the game without requiring hundreds of retries. Unlike the original Catherine, there are some gameplay changes as well. You have a third love interest Rin, who was not present in the original.
If you do not have a PS Vita, you can pick the game up on PS4 or PC. Getting a copy for PS Vita can be a bit tricky as Atlus has not released an international version of the game yet and you have to rely on getting a copy from the Japanese PSN Store. It is definitely worth all the effort to grab a copy as it is one of Atlus' best games and it might be the best title that we are going to see on PS Vita this year, with no other high-profile releases being on the pipeline.
Read More: Best Horror Games for PS4 and Xbox One