As soon as the trailer for Will Smith–Martin Lawrence starrer 'Bad Boys For Life' premiered online, apart from the obvious reactions of excitement and hype of seeing the two characters together after a hiatus of more than a decade and a half, I also gauged a sentiment among people pining for another buddy cop comedy to be back: the 'Rush Hour' franchise.
It has been ages since the fans have been clamouring for a fourth film now, and while nearly every other property from around the same early-2000s period has been either brought back through sequels, remakes or spinoffs, this one still remains in the ringer, despite recall value and fan sentiment being at an all-time high, especially now.
Fans of this franchise have had to do with dashed hopes every time online murmur regarding a sequel surfaced and was nigh immediately shot down by either the makers or the stars involved themselves. So, is a fourth film finally happening? Well, it is still pretty much in the air as of now, but from what it seems, there is a script, somewhere, that is continuously undergoing iterations. The star duo seem to be on board and wanting to do a fourth film, even as behind the scenes troubles regarding its developments continue, something that we will expand upon in the coming sections. So, without further ado, read on to find out everything that we know about the proposed 'Rush Hour' sequel.
Rush Hour 4 Plot: What Can It Be About?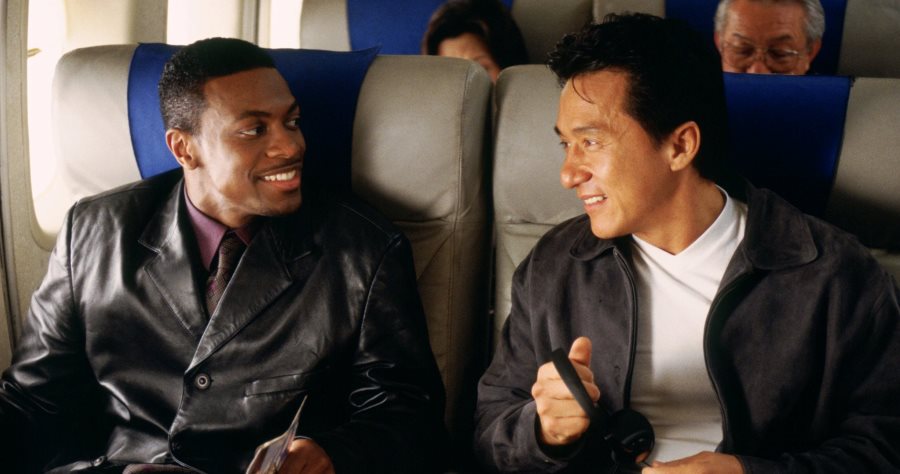 This is as of 2017, when Jackie Chan seemed to be the first one on board, stating that "for the last seven years, we've been turning down the script, turning down the script. The script probably at the end of this month will have a second draft and next year, we'll probably start."
Following that, in early 2018, Chris Tucker enthused about being on board for the fourth film, confirming that it was happening as well. "It's happening. This is gonna be the Rush of all Rush-es. Jackie is ready and we want to do this so that people don't ever forget it", Tucker stated, which, yet again, sent fans into another frenzy, only for this to be shot down by Chan's PR agency just days after, stating that the film wasn't officially anywhere near production.
What we can conclude is that while there are a lot of things happening behind the scenes as of now that we aren't completely aware about, the film officially stays "in development". There are also rumours that a female-led 'Rush Hour' reboot film starring Bingbing Li in the lead is in development, but there hasn't been any development on it thus far either. To make things worse, the spinoff TV series with Brett Ratner, the director of the three films executive producing too didn't fare too well and was cancelled after a season.
The next part of the writeup will focus on what possible directions the film could take, assuming that it may finally happen. What has been the selling point for the 'Rush Hour' franchise, or rather any other buddy-cop movie is the camaraderie between the two unlikely companions pitted together: in this case the motor mouthed cop in James Carter, and the no nonsense Chief Inspector Lee. Witnessing their bromance on screen was something us fans have been yearning for, but there is, as of now, the very real chance that we may have to contend with the trilogy only.
In fact, one of the many reasons fans have been wanting a sequel is since the threequel didn't have the sense of closure that would allow fans of the franchise to rest easy. Hollywood knows that a trilogy is good business, but despite that, and despite both detectives Lee and Carter both literally stating their retirement plans to settle in Fiji and get jobs as bartenders, the third film did leave a lot of room for future films, which too is prudent. If a fourth happens, apart from their obvious camaraderie, this is something that I would definitely like to witness: a bittersweet, final wrap up. Other than that, no other plot details have surfaced as of now.
Rush Hour 4 Cast: Who Can Be In It?
Both Chris Tucker and the 65 year old martial arts legend Jackie Chan have been on and off the project, repeatedly so, but safe to say, a fourth film definitely won't be happening without either one of them. Whether to expect any of the other stars to return after the trilogy is anybody's guess right now.
Rush Hour 4 Crew: Who Can Be Behind It?
Warner Bros. who have distributed the three films in the franchise along with New Line Cinema have confirmed that Brett Ratner, director of the original trilogy, won't definitely be returning to helm any future features with them owing to allegations of sexual misconduct against him. So, apart from finalising on a script and getting its busy stars to stay on board, the four-quel also has a lot of work to do in searching for a suitable director once it's off the ground.
Rush Hour 4 Release Date: When Can It Premiere?
Assuming that the stars align and the project does get greenlit within this year or early next year, we can expect filming to commence almost immediately, and a late summer release date in 2021 seems prudent.
Read More in Movie Preview: Bad Boys For Life