The age of first-person shooters has been revived by hero shooters, battle royale games and of course, quality single player games like Wolfenstein, DOOM, and Metro: Exodus. 2019 and 2020 look very promising for FPS fans with a number of high-profile releases scheduled for release. While there have already been some high-profile releases like Apex Legends, Far Cry: New Dawn, and more, there is still a lot more to come in the very near future. Without further ado, here is the list of most anticipated new shooting games coming out in 2019, 2020 — with their release dates — that you can play on PS4, Xbox, PC, Online, iPhone or Android. We can only hope that these latest shooting games are as good as some of the recent ones.
11. Wolfenstein: Youngblood (2019)
MachineGames was founded in 2009 by the same team that brought you iconic games like The Darkness and Chronicles of Riddick. The company was acquired by Bethesda Softworks to develop games for the Wolfenstein franchise, and there has been no turning back for the studio since then. With a string of releases starting with 2014's Wolfenstein: The New Order, the games have been well received by fans and critics alike. Wolfenstein: Youngblood looks like it's going to be a very different experience from what we are used to.
Instead of being in the shoes of B.J. "Terror Billy" Blazkowicz, we get to play as his twin daughters. You can play as Jess or Soph or invite a friend for a co-op experience. Players can grab the deluxe edition and get a free buddy pass, which means only one player needs to own the game and invite a friend to join in for free! The buddy pass system was first seen in A Way Out, and it's great to see it make it into other games. When it comes to the visuals, the game does not look very different from the previous Wolfenstein games, except the story is set in the Paris catacombs instead of the previous locations we have already explored. With just three months to go until the game releases on PS4, Xbox One, PC and Nintendo Switch, we can't wait to see what Youngblood has to offer.
10. Blood Remastered (TBA)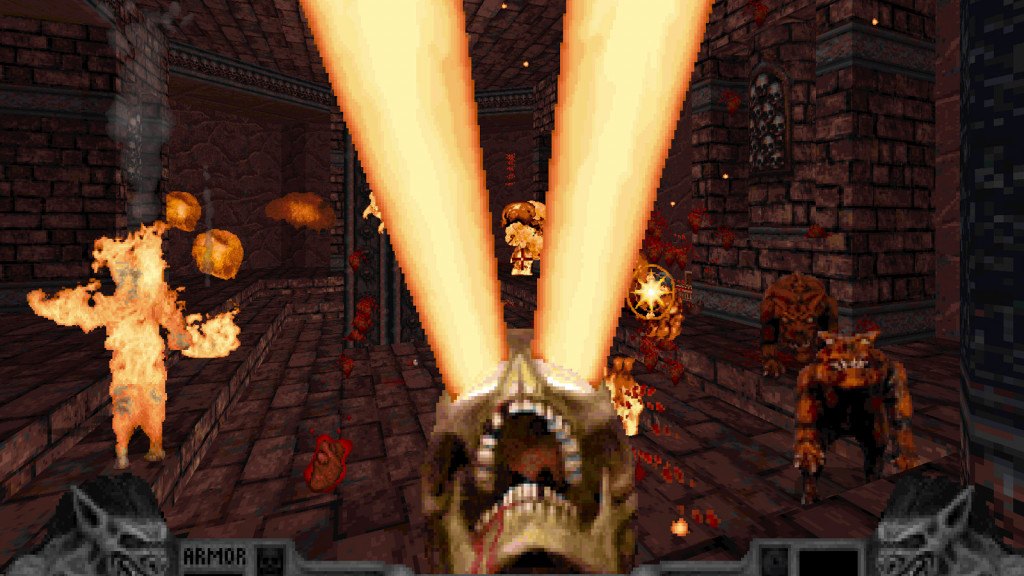 While franchises like DOOM have chosen to get on with the times and adopt next-gen graphics, Blood is taking a completely different route. Developer Nightdive Studios is working on a re-release of the iconic shooter from the 90s that was originally released by Monolith Productions. Blood is a horror game that involves a lot of cult-ish themes and is predominantly a survival shooter. The upcoming title retains the original game's charm with classic graphics. The developers have stated that Blood Remastered will offer a better user experience and updated audio. We have not received an official release date yet, but analysts expect it to come out within the next year.
9. Wolfenstein: Cyberpilot (2019)
We are getting two Wolfenstein games in the same year for the first time in history, and we can't wait to see how Cyberpilot plays out in VR. The game is currently in development by MachineGames and Arkane Studios, and the gameplay we have seen so far looks fantastic. Cyberpilot's launch will coincide with Youngblood and July 26th can't come any sooner. Virtual reality games have failed to live up to players' expectations for the most part, with imprecise controls being the biggest problem. However, from the gameplay we have seen so far, Cyberpilot looks like it is one of the most polished VR games ever made. You get the same Nazi-killing experience that Wolfenstein is known for and we can't wait to put our VR headsets on and see what Bethesda has to offer.
8. The Outer Worlds (2019)
The creators of the original Fallout are back at it again with The Outer Worlds, which is one of the most anticipated games of 2019. Fans have been very disappointed with the latest Fallout games after the franchise's original creators left the development team. But now we know what they have been up to and we are excited to see what Obsidian Entertainment has in store for us. You wake up in a colony which is on the brink of destruction because of corporate greed. The maps are not entirely open world, and players get to explore the maps only in parts as the story progresses. The developers have promised more information over the coming months leading up to the release of the title later this year.
7. Halo: The Master Chief Collection PC (2019)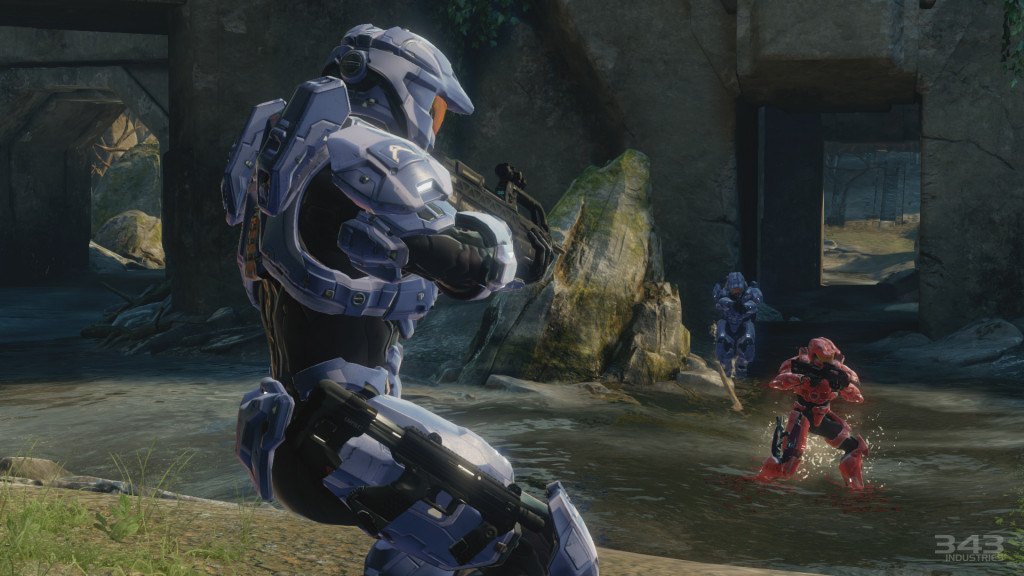 When Microsoft announced that The Master Chief Collection is coming to PC, people simply lost their minds. The critically acclaimed shooters that won the hearts of fans for years were finally making it to PC. Unlike the original Master Chief Collection that came out in 2014, the PC version features Halo Reach along with Halo 1-4. All of the titles won't be available as part of the collection at launch, and the developers will be releasing one title at a time on Steam and the Microsoft Store. Players who sign up for the Halo Flight program will get early access to the game, so do sign up if you want to check out the title for free before everyone else. PC players will be getting access to all of the campaigns as well as co-op gameplay. If you want to show off your skills online, there is online multiplayer available as well. The remastered graphics should look great on PC, and we might even get 4K support for high-res gameplay.
6. DOOM Eternal (2019)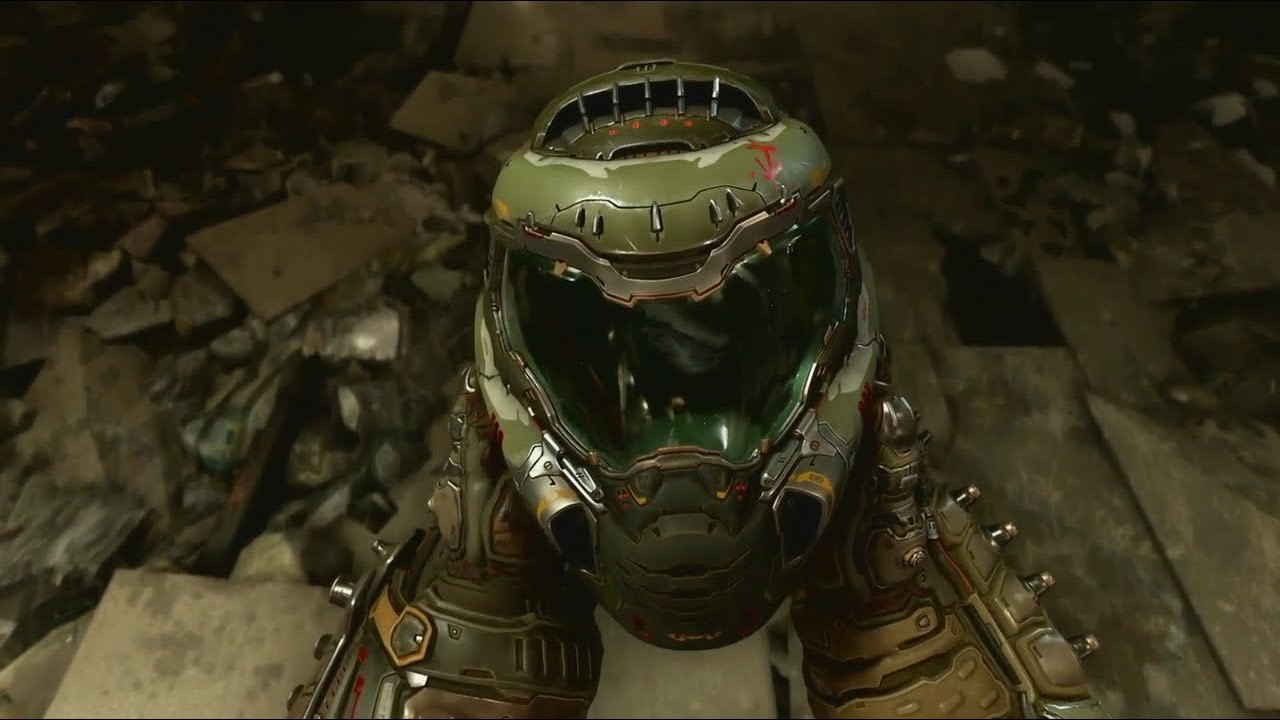 The 2016 version of DOOM is one of the greatest FPS games of this decade. Amidst popular shooters like Overwatch that came out in the same year, DOOM managed to set the gold standard for gunplay and player experience, proving that single player FPS games are far from dead. With just three years since the DOOM reboot, we're closing in on the release of DOOM Eternal, the highly anticipated sequel with more demons, guns, and mayhem. If you thought gaming hit its peak after DOOM Slayer broke into the BFG labs, and picked up the BFG 9000 to blow demons back to hell, you are set to be proven wrong! The game is set to pack the BFG 10000, and we can't wait to get our hands on it.
The franchise that dates back to 1993 does not care about political correctness, and it is all about having fun in the most violent way possible. The classic shotgun is getting an upgrade in DOOM Eternal with a grapple mechanism, and the glory kill system is making a comeback to make things even more gory. One of the biggest improvements we want to see over the previous game is the multiplayer aspect of the title. DOOM 2016's multiplayer was fun, but it failed to get enough traction due to lack of updates. Although re-create classic levels from the original DOOM was fun, it lacked enough content to make players keep coming back to the game. DOOM Eternal will be released for PC, Xbox One, PS4, and the Nintendo Switch.
5. Rage 2 (2019)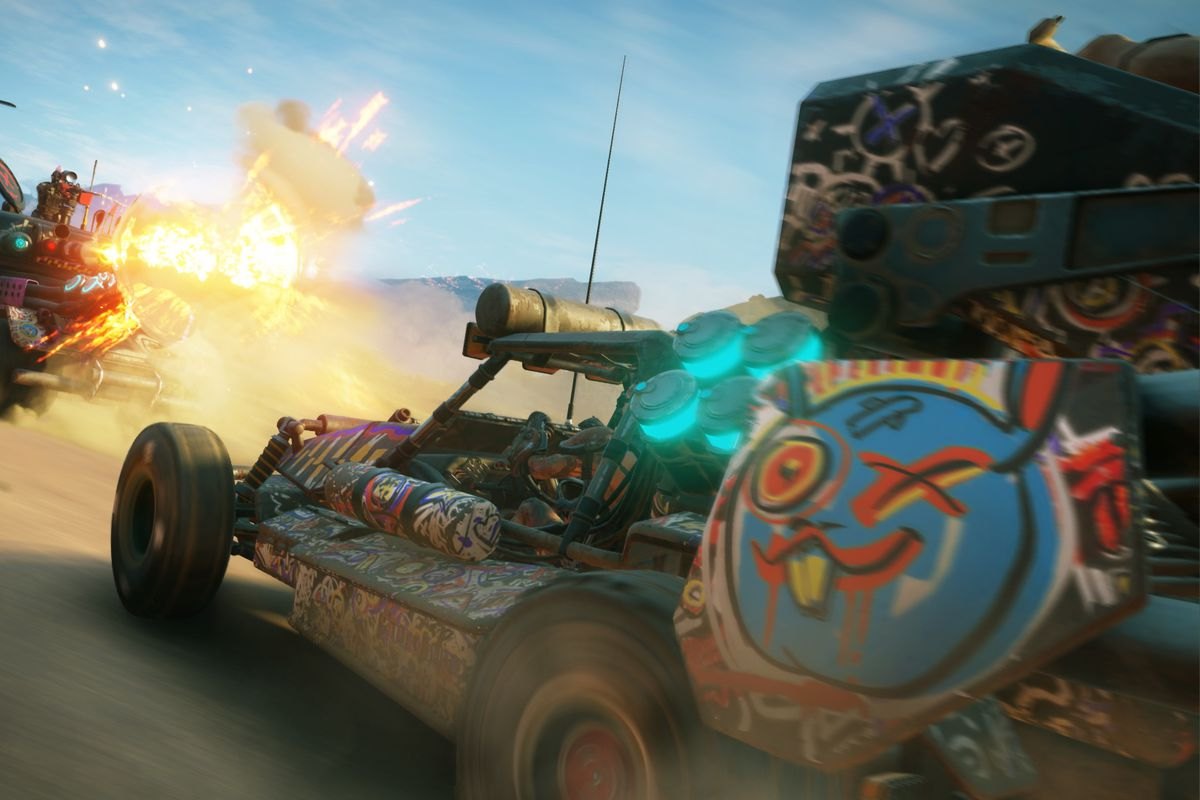 No one expected a Rage sequel, and when the trailer for the upcoming title dropped, fans went into a frenzy. We will get to explore the post-apocalyptic world yet again with the over-the-top action goodness that defined the original title. Unlike other action games that can be a little gloomy, Rage 2 is all about striking colors and flamboyant aesthetics. You will love how stylish the game is, and it is definitely one of id Software's best franchises. If you love games like Just Cause, you will find yourself right at home.
The open-world action game also features an NBA announcer if you pre-order the game, and while we were inclined to believe it was an April Fools' joke, it seems like it's going to be a real thing. Side-quests seem like they are going to be a lot more interesting compared to the previous installment which had some repetitive quest-lines that bored some players. While on one end we have a ton of FPS games like PUBG competing in the battle royale genre, the Rage franchise is making a return to prove single player FPS games are far from done.
4. Mavericks Proving Grounds (2019)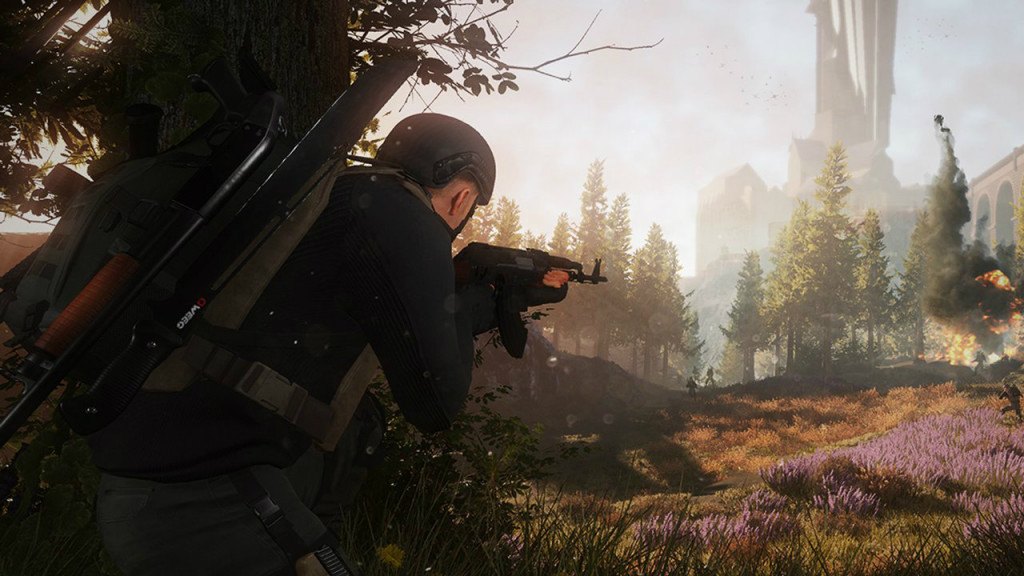 With the battle royale genre saturating the FPS genre, sometimes it's just fun to go back and enjoy old classics. Mavericks Proving Grounds is far from being a next-gen title in terms of graphical fidelity. The upcoming battle royale title features slightly dated graphics and the title seems like it is going to be far more tactical than other games in the genre. The developers want to focus on the technical side of things and have promised smooth gameplay over fancy aesthetics. Despite the dated graphics that have been implemented intentionally, Mavericks takes advantage of SpatialOS to support a large number of concurrent players without running into technical difficulties that battle royale games are notorious for. The game is available for testing, and it remains to be seen if it is capable of catering to the 1000-player battle royale dream to players.
Read More: Upcoming Racing Games
3. Dying Light 2 (2019)
The original Dying Light is one of the best zombie survival games ever made with its focus on world building, parkour and so many unique gameplay elements that set it apart from other titles in the genre. Fans have been waiting for Dying Light 2 for years, and the developers have finally confirmed that the title is gearing towards a 2019 release. One of the only drawbacks of the original title was the main campaign, but that seems to be getting a complete overhaul this time around.
There's a lot of focus on player interactions and how NPCs behave. In a world that is ridden with zombies and humans who will go to any length to keep themselves alive, you find yourself questioning your own morals in Dying Light 2. There will be a lot of decision making involved that could make things easier or worse in the city of Harran. Parkour in the game is also getting a number of upgrades, and you can actually jump onto moving vehicles from high-rises! The gameplay looks phenomenal, and it will go head to head with Borderlands 3 for the crown of best co-op game in 2019. We can't wait for Techland to impress us yet again.
2. Serious Sam 4: Planet Badass (TBA)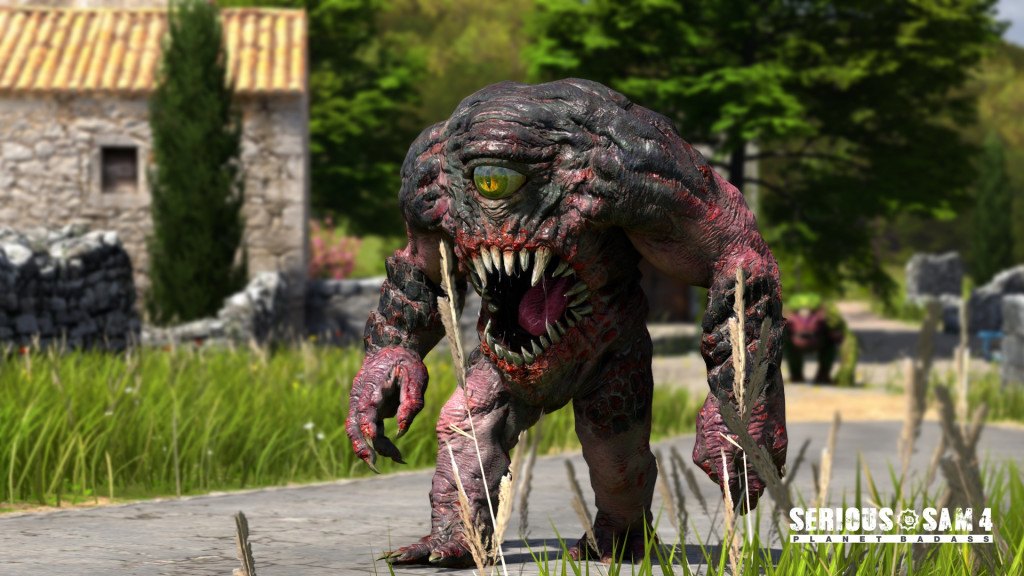 It has been almost two decades since the launch of the first Serious Sam game and the franchise has aged really well. The fourth installment of Serious Sam 4 retains the same level of action and mayhem as the first title. Devolver Digital has gone on to become one of the best publishers in the industry with their constant support for double-A and indie developers. The company has promised madness and mayhem with the new Legion system that can spawn hundreds of thousands of enemies on a single screen. We can't even remember if such a feat has been achieved by a video game till date and we can't wait to see what Serious Sam 4 has to offer. There is no confirmed release date so far with just a "coming soon" banner put up on the official website.
Read More: Upcoming Zombie Games
1. Ion Maiden (2019)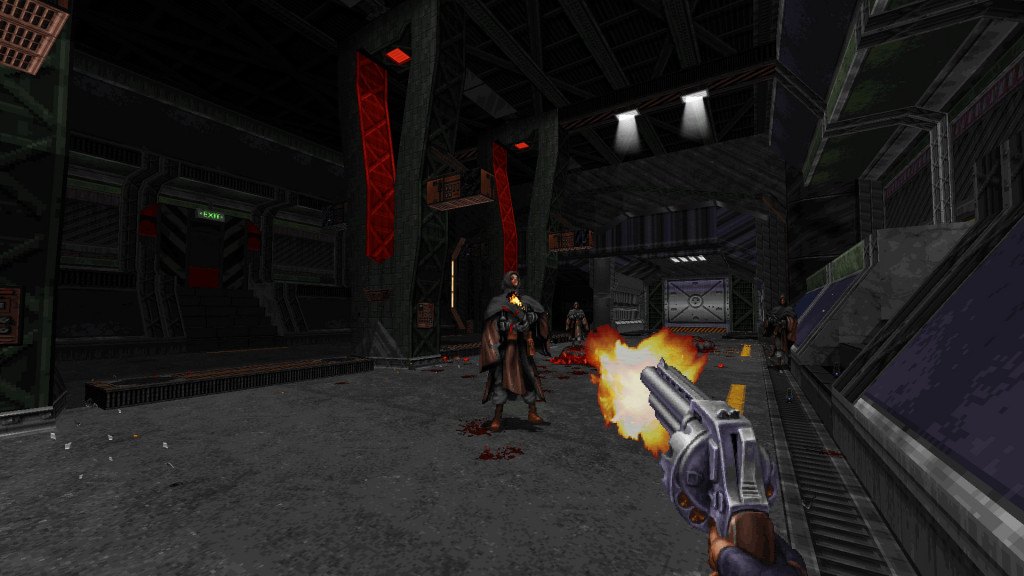 If you are a fan of retro games, Ion Maiden is set to bring all of the best parts about retro shooters and pack them into a modern-day shooter. The trend of old-school games and remasters was made possible by recent projects like Resident Evil 2 which proved that fans are willing to replay old games if they are remastered. The first chapter of Ion Maiden has already been released with the rest of the episodes being in the pipeline. Many of us have grown up playing 90s shooters like DOOM, and Ion Maiden is nothing short of a great nostalgic trip to the past. The sprite art-style is absolutely fantastic and you do not have to worry about the clunky nature of old-school shooters. 3D Realms has promised that all episodes should be out by the end of Q2 2019 and we can't wait to see how the rest of the episodes play out.
Read More: Upcoming Board Games