One thing that Netflix's 'The Trials of Gabriel Fernandez' has been successful in doing, is opening a can of worms, where several such cases of death due to the brutal abuse of children, are coming to light. This is where the series manages to attain its purpose, while also bringing into focus, the systemic failures, that allowed these deaths, in hopes that lives might be saved in the future.
One case that has had eerie similarities to Gabriel's, has been the case of Anthony Avalos. However, another child's name is mentioned towards the end of the series. This kid too, died under suspicious circumstances, after sustained abuse. The boy's name is Noah Cuatro. You might be curious to find out what he was subjected to, and who is to blame for his death. We have got you covered in that regard.
Who is Noah Cuatro?
Noah Cuatro passed away on July 6, 2019, at the age of four. The DCFS had been a part of his life all throughout. Much like Gabriel, Noah was raised by relatives, before being taken in by his mother, which is when he eventually died. The first three months of Noah's life were spent in foster care.
Following this, Eva Hernandez, his great-grandmother raised him for six months. Noah was then in his parents' care for almost a year, until he was moved from the home by social workers, due to neglect. Noah was once again put into the foster system, and following a brief stint there, Hernandez cared for him once again, until November 2018. This is when his parents regained custody.
Around eight months later, on July 5th, his parents made the 911 call around 4 PM to report that Noah had drowned in the pool in the 1200 block of East Avenue S. The Palmdale kid was first taken to the Palmdale Regional Medical Center. He was then transferred to the Children's Hospital in Los Angeles. Noah was declared dead the next day.
Who Are Noah Cuatro's Parents?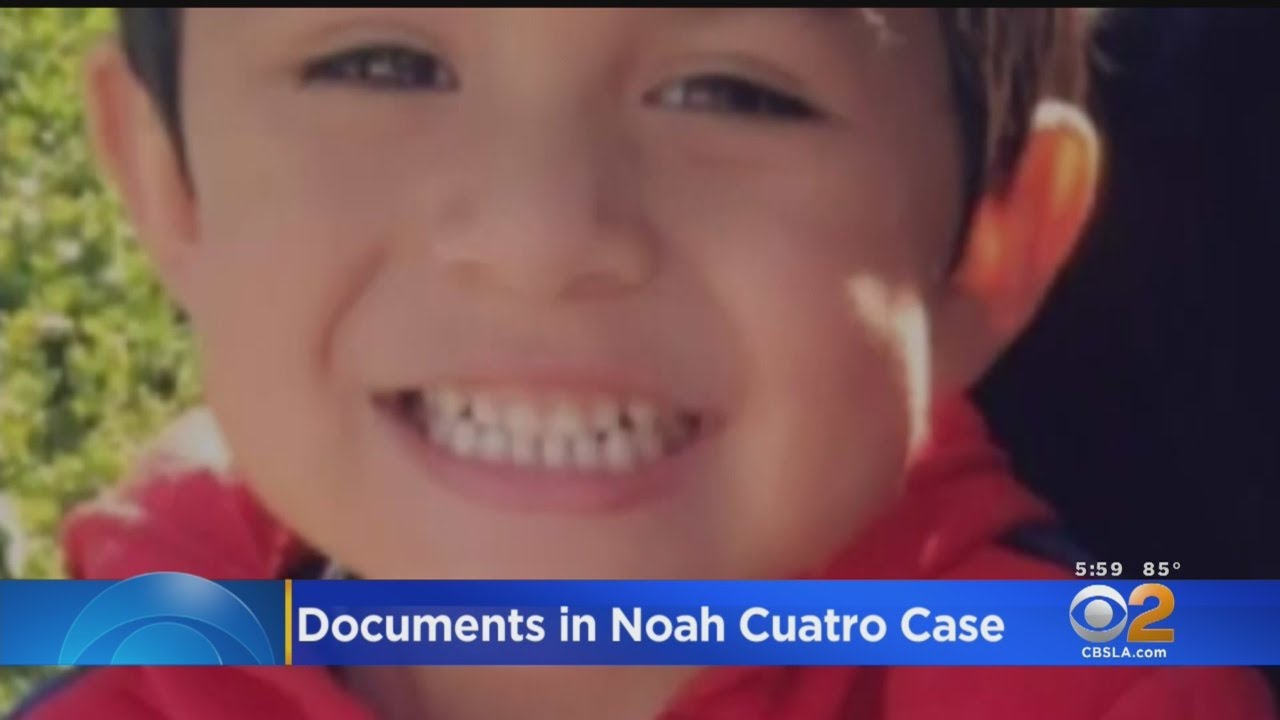 Jose Maria Cuatro Jr. and Ursula Elaine Juarez are Noah's parents. They are aged 28 and 26, respectively. The charges against them state that they have been torturing Noah for months, prior to his death. The parents have been indicted in January 2020.
If convicted, Jose could face 47 years to life in state prison, while Ursula could get 32 years to life. Bail was set at $4 and $3 million, respectively for the two. As per the latest developments, they are slated to be arraigned on April 15, 2020, in front of a grand jury.
Both Ursula and Jose have been charged with one count of murder and torture, while Jose also has an additional charge of assault on a child causing death. He has also recently been charged with a count of sexual penetration of a child under 10. The indictment alleges that this sexual penetration took place the same day that Noah died.
Notably, Jon Hatami, who tried Isauro and Pearl, is also handling this case against Ursula and Jose. Ursula's mother, Sylvia Juarez, has come out in support of her daughter in this case and said "My daughter was a good mother to her kids, and she never hurt her kids and she never raised her voice or her hands to her kids. I don't care what anybody says — that's my daughter. She's innocent."
How Did Noah Cuatro Die?
When Noah's parents put in the 911 call, they said that he had drowned in the community pool. However, upon inspection, it appeared that the trauma his body went through, was not consistent with a natural drowning. Therefore, the authorities decided to rule it a homicide.
They have also released details of the torture Noah went through. An examination has revealed that Noah had fresh blood in his rear end (which is why the allegation stands that he was sexually penetrated on the day of his death), fractured vertebrae, fractured ribs, lacerations on his liver, bruises all over his body. The prosecutors in the case have also alleged that the torture on Noah was inflicted in front of his siblings.
Thus, it is clear that Noah Cuatro's death is yet another example of abuse from parents, which could have been stopped by the DCFS. However, somehow the system managed to let down another child. Brian Claypool, who is representing Hernandez has stated that it is his intention to ensure that Noah's legacy is carried on, and no other child has to face the same fate.
Hopefully, with so much attention being turned to the flaws in the DCFS structure, there will be some quick and effective changes that will help save the lives of at-risk children, in the future.
Read More: Where is Gabriel Fernandez's Grand Uncle Now