Vying to upend the struggles of youth, 'Salute Your Shorts' revolves around a fictional summer camp called Camp Anawanna, where a motley group of teenage campers and counselors clash. The Nickelodeon show chronicles the journey of newcomer Michael Stein against camp bully Robert "Bobby" Budnick. As the young men try to gain the attention of the girls at the summer camp, several humorous themes follow. Created by Steve Slavkin, the sitcom was released in 1991. Decades since it first came on air, fans have been curious to know the whereabouts of the actors. So, if you're also wondering the same, then look no further because we've got all the answers right here!
How did Kirk Baily Die?
With a myriad of credits under his belt, Kirk Baily first came to rise in the late '80s with his performance in 'Alexa.' Before long, he was chosen to helm the role of Kevin "Ug" Lee on the popular Nickelodeon sitcom. After catapulting into success through 'Salute Your Shorts,' the actor went on to work on several other projects. Later, he had a recurring role in the television series 'Melrose Place.' Besides this, he also earned acclaim for his voice acting and went on to lend his vocals to animated movies, video games, and even anime.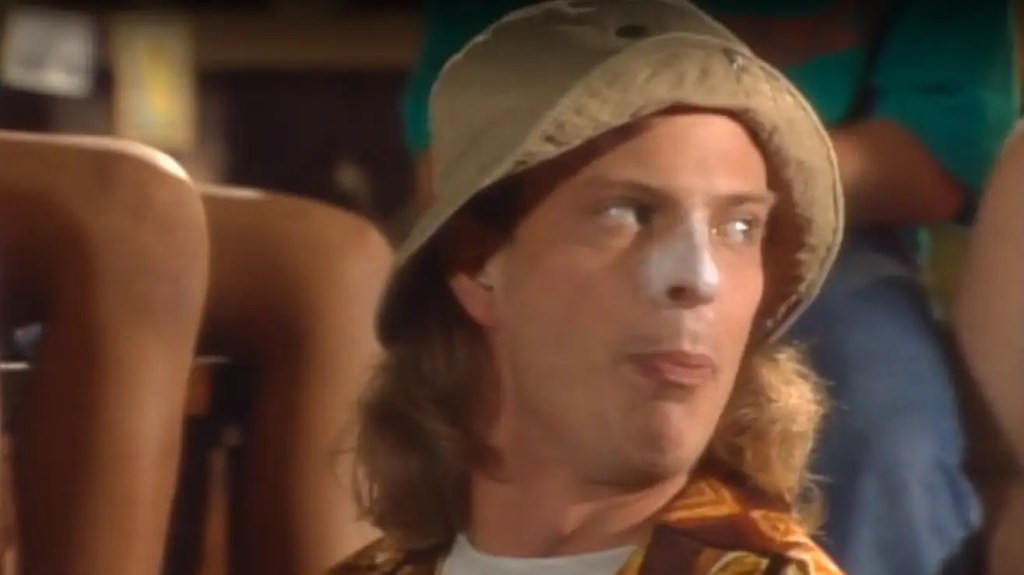 Some of his works include, 'Hotel Transylvania,' 'Frozen,' and 'DC League of Super-Pets.' Despite his booming career, the entertainer also faced health issues. After getting diagnosed with lung cancer in August 2021, Kirk Baily mustered his strength to keep working as long as he could. Alas, the actor succumbed to heart failure caused by lung cancer on February 28, 2022. His final projects, 'Paws of Fury: The Legend of Hank,' and 'DC League of Super-Pets' have been dedicated in his memory. Having left the world at 59, the actor leaves behind a plethora of memories and is survived by his partner Ranjani Brow and his two children – Bella and Bowen.
Where is Megan Berwick Now?
Accentuating her abilities and solidifying her name as an entertainer, Megan Berwick was just 14 when she was cast to play Z.Z. Ziff on 'Salute Your Shorts.' Previously, the actress had a guest appearance on 'Full House.' Later, she appeared in the television movie, 'The Positively True Adventures of the Alleged Texas Cheerleader Murdering Mom.' However, down the line, Megan decided to step back from a life in front of the cameras.
Instead, she received her degree from Colorado College in International Political Economy. She also received her Masters in International Policy Studies from Stanford University. The actress recently took to her YouTube channel to detail her work in Haiti. She has been directing social programs in the country for underserved communities. While Megan has largely kept her life under wraps, it is apparent that she's excelling in different aspects of her life.
Where is Michael Bower Now?
Having made his debut in Michael Jackson's 'Moonwalker,' Michael Bower consistently scaled his abilities as an actor and entertainer. Even before he gained acclaim for his work on 'Salute Your Shorts,' he gained renown for his performances in 'Superior Court,' 'Hull High,' and 'The Wonder Years.' The actor has continued his streak of success long after. He has since made appearances in 'The X-Files,' 'CSI: Crime Scene Investigation,' 'Friends,' and 'Raising Hope.' Additionally, Michael has a successful career as a voice artist and has lent his voice to several video games. Besides this, the Cameo and YouTube creator regularly takes to his social media platforms to post the latest updates about his life. Fans and readers can also find an assortment of products on his website.
Where is Danny Cooksey Now?
Leaving behind his initial hopes of becoming a country musician, Danny ultimately auditioned for television. Ultimately, he bagged the role of Sam McKinney in 'Diff'rent Strokes.' After his appearance in 'Salute Your Shorts,' he gained wide acclaim through different characters. He portrayed the character of Tim in 'Terminator 2: Judgement Day,' and even had roles in 'Tiny Toon Adventures,' 'Dave the Barbarian,' and 'Pepper Ann.'
Later, the creative also pursued his musical instincts and was a lead singer for Bad4Good and Lucy's Milk. As of late, he has been a part of the band Arbuckle. Aside from his work in entertainment, Danny has also been embroiled in different controversies. The actor's ex-wife Amber Cooksey has allegedly accused him of following her and sending people into her house. Amber has reportedly gotten a restraining order against Danny. The ex-spouses also share two children – Jonathan and Zoe.
Where is Venus DeMilo Now?
Mapping the road to success as a child entertainer to a renowned actress, Venus DeMilo first gained acclaim in the late 70s when she appeared on the television series 'Alice.' With decades of experience under her belt, she has continued to garner renown for her work in television and movies. Her latest works include, 'Veronica Mars,' 'American Crime Story,' 'Weird City,' and 'Frost.' Not just this, she has also dabbled in production and direction. The voice artist has also narrated 'Daily Affirmations for Black Women' by La'Keitha Brown. When the actress is not participating in performances and working on new projects, she likes to unwind and spend time with her family and friends.
Where is Tim Eyster Now?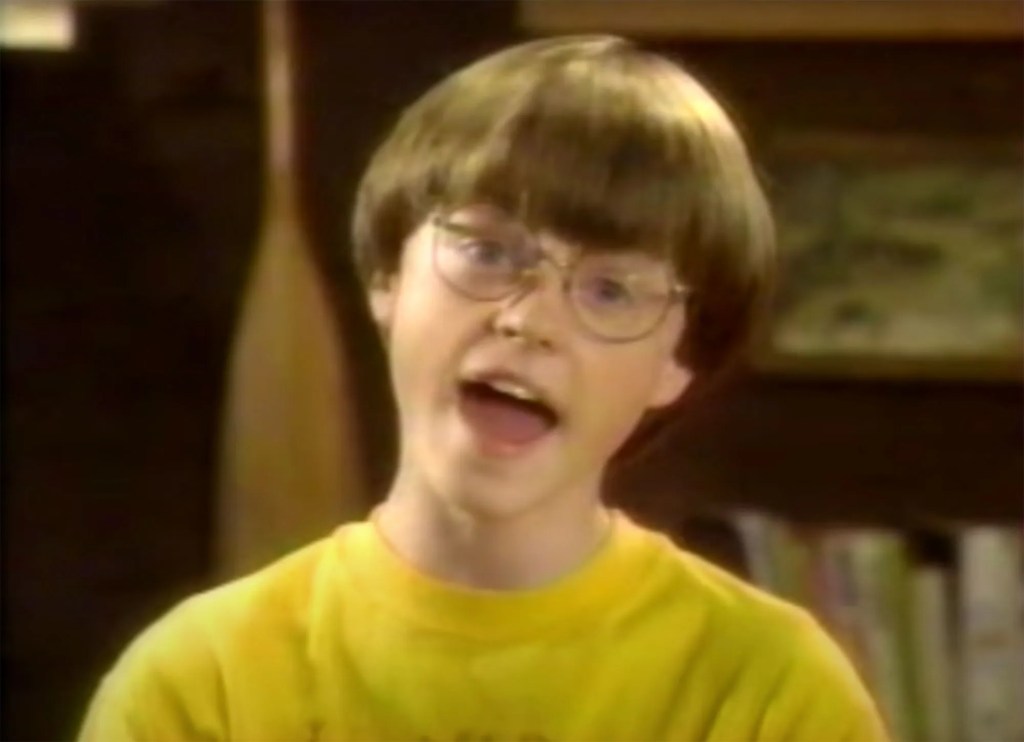 Gaining a head start in his career at the young age of seven, Tim or Trevor Eyster got his start in a Disney movie filmed in Nepal. Later, he worked in a myriad of minor roles before garnering praise for his work in 'Salute Your Shorts.' Post the sitcom, he worked on 'Babylon 5.' However, he decided to take a break from his work in entertainment to focus on other pursuits. In 2013, the actor resumed his work in front of the camera and rebranded himself. Since then, he has appeared in 'Bones,' and 'SpongeyLeaks.' He is also a vehement activist and kickstarted '..and then, Angels descended.' an empathy-driven non-profit organization. He has also raised his voice against abuse perpetrated by state-paid caregivers.
Where is Heidi Lucas Now?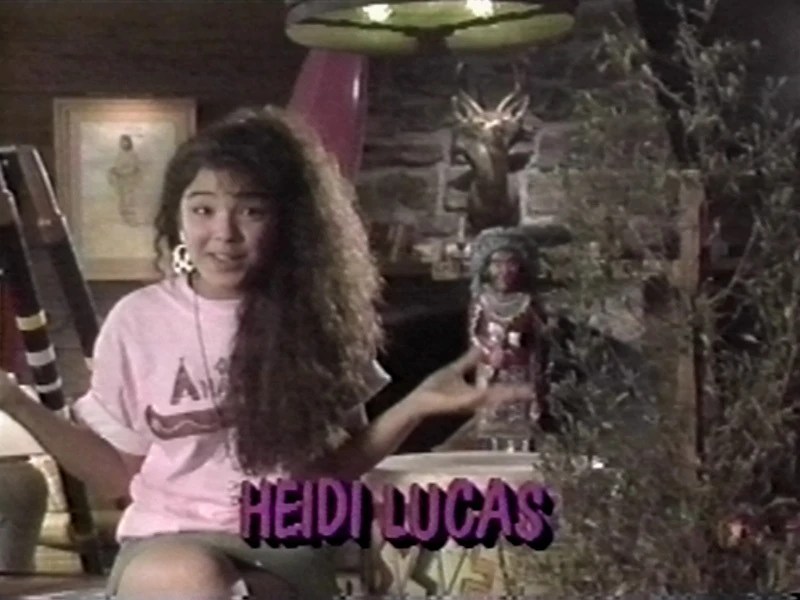 Having received a platform to highlight her abilities as an actress in 'Salute Your Shorts,' Heidi went on to appear in productions like 'Nick Arcade,' 'Boy Meets World,' 'Hypernauts,' and 'The Wayanad Bros.' Before the beginning of the millennium, Heidi decided to leave behind a life in entertainment and devote her time to higher education. Ultimately, the actress chose another path and has since been working as an Attorney at Luckacsik Law Office in Arizona. She tied the knot with Hans Conrad in 2018, and the couple continues to share marital bliss together.
Where is Erik MacArthur Now?
While his work in front of the cameras earned him recognition, other aspects of filmmaking appealed to the Nickelodeon star much more. After his stint as Michael Stein on 'Salite Your Shorts,' he worked on several acclaimed predictions like 'Pleasantville,' 'George & Leo' and 'We Were Soldiers.' His directorial and writing works include, 'Stories USA,' 'Bottoms Up,' and 'Life Makes Sense If You're Famous.'
Where is Blake Senett Now?
With intersectional expertise, actor and musician Blake Senett consistently scaled his abilities as a performer. Besides his work in 'Salute Your Shorts,' the star is best known for his role as Joseph Epstein on 'Boy Meets World.' Later, music took precedence over acting. Since then, the musical trailblazer has lent his expertise to the soundtracks for Adam Sandler and Drew Barrymore starrer 'Blended,' 'John Tucker Must Die,' and 'Brightburn.'
Besides this, he has appeared as a guest star on several productions and worked on other shows and movies in the capacity of a composer. The actor has been part of the band Night Terrors of 1927 since 2012. The band released their EP 'Guilty Pleas' in November 2013. As of recently, the entertainer doesn't just dabble in other projects but also spends his time exploring and travelling to new places.
Read More: Best Nickelodeon Shows of the 1990s