Crave has renewed 'Shoresy' for a third season. The filming of the sitcom's third installment is slated to happen in Sudbury, Ontario, with pre-production scheduled to begin in October. The series, a spin-off of 'Letterkenny,' originally revolves around the adventures of "Shoresy" Shore, who takes control of the Sudbury Bulldogs to prove that his team can do well in the four-team Triple A-level Northern Ontario Senior Hockey Organization league.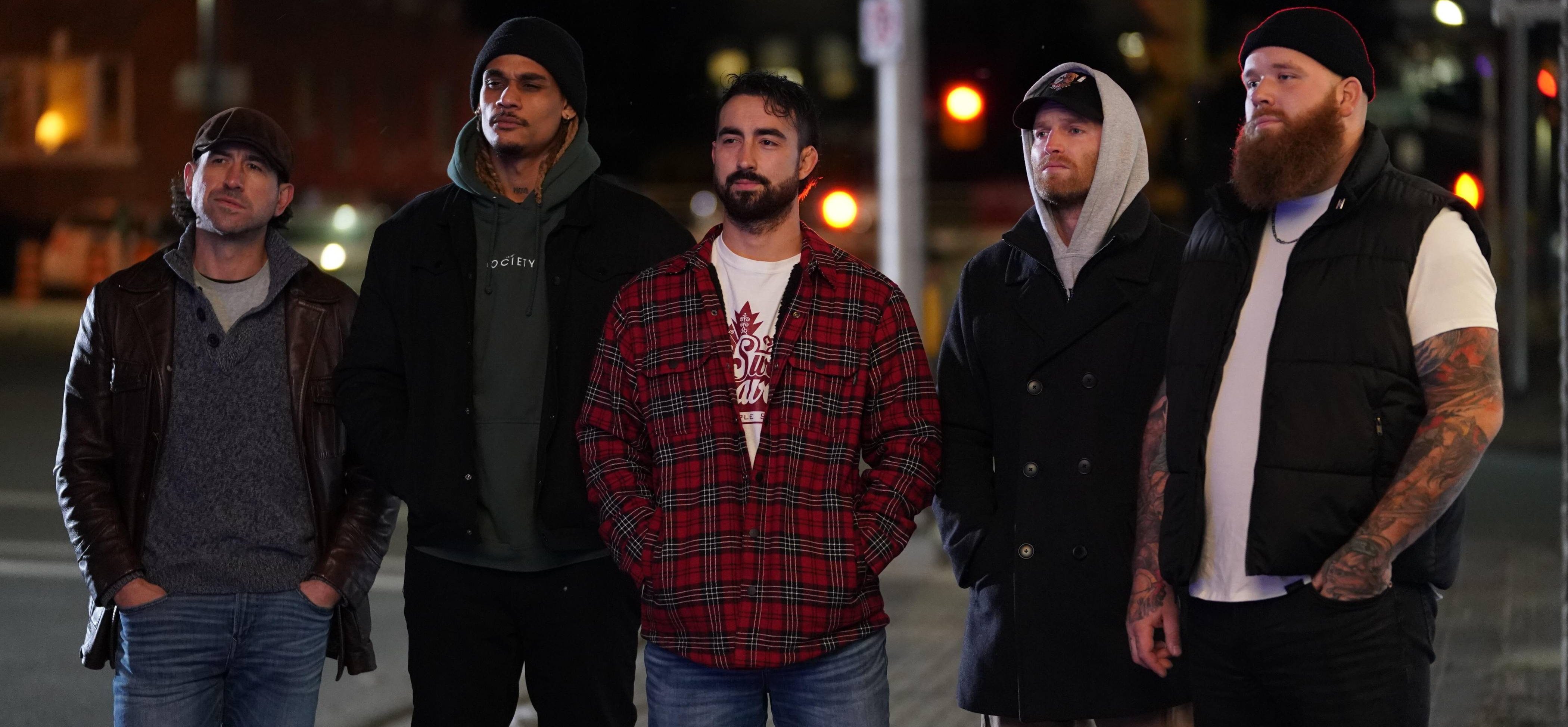 The series is prominently filmed in Sudbury, where the narrative of the same takes place. Several Sudbury landmarks such as the Sudbury Community Arena feature in the first two seasons of the sitcom. We can look forward to seeing more of the same in the upcoming third round as well. 'Letterkenny,' 'Resident Evil: Welcome to Raccoon City,' 'X-Men,' Ryan Reynolds-starrer 'The Captive,' Ethan Hawke-starrer 'Born to Be Blue,' etc. are some of the renowned projects filmed previously in the city.
Jared Keeso, who plays Shoresy, created and writes the series. He also created 'Letterkenny' and plays the protagonist Wayne in the same. His other credits include 'The Death & Life of John F. Donovan,' 'Monster Warriors,' 'I Love You, Beth Cooper,' Matt Damon-starrer 'Elysium,' and 'Preggoland.' Jacob Tierney, who helmed the first two seasons, is returning to direct the third round as well. Tierney co-wrote 'The Death and Life of John F. Donovan' with Xavier Dolan and co-developed 'Letterkenny' with Keeso.
The third season was greenlit by Crave ahead of the premiere of the sitcom's second round on September 29, 2023, on Crave. The same is scheduled to premiere on Hulu on October 27, 2023, as well. The first season ends with the Bulldogs' defeat to the Soo Cyclones in the championship final. Despite losing the same, Shoresy and others make it clear that they are capable of challenging the championship in the future. The second season will see the Bulldogs' return to the arena to win the championship and Shoresy's attempts to empower his team to win the title.
Along with Keeso, the sitcom stars Tasya Teles as Nat, Harlan Blayne Kytwayhat as Sanguinet, Blair Lamora as Ziigwan, Keilani Rose as Miigwan, Jonathan Diaby as "Dolo," Terry Ryan as Ted Hitchcock, and Ryan McDonell as Mark Michaels. We can expect them to feature in the second and third seasons of the series.
New Metric Media, Bell Media, and WildBrain Studios team up again for the production of the upcoming third season of the series. If the production proceeds as planned, we can expect the same to premiere on Crave in the second half of 2024, followed by its release on Hulu within a month.
Read More: Which Letterkenny Characters Are in Shoresy?