Shoujo in Japanese means young woman. So, it is quite evident that the stories in this genre of anime are geared towards girls. This has been true for some time and we have seen a lot of manga and anime which have been created especially female consumers. But over the years the products in that genre has changed a lot and today shoujo anime and manga attract consumers from all genders. The genre is really popular and some of the best anime are shoujo anime. The anime that I have decided to include in the list are mostly those which everyone can watch. Very few of them are stereotypical and directed towards the female. So, here's the list of top shoujo anime ever made.
10. Mimi wo Sumaseba (1995)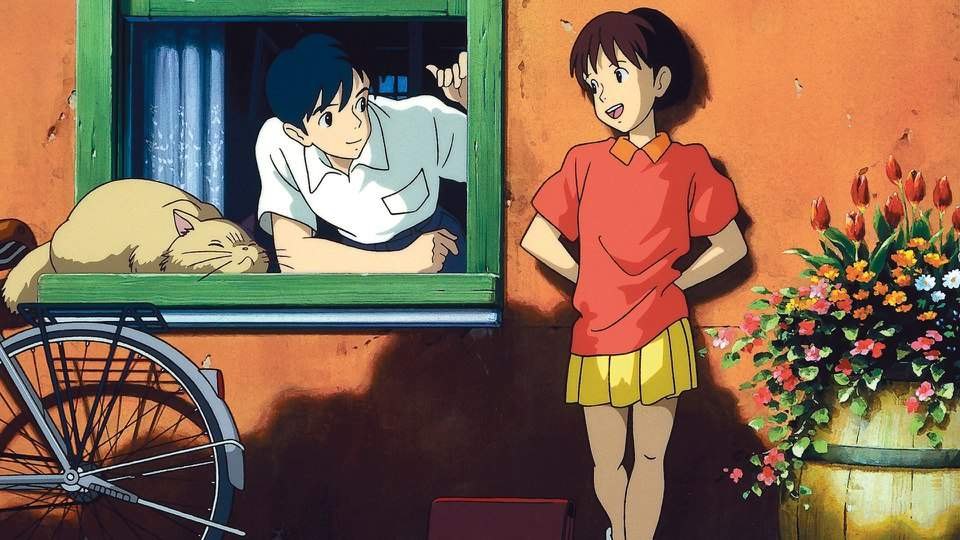 Let's start the list with an anime movie. The protagonist of 'Mimi wo Sumaseba' is Shizuku Tsukishima. Shizuku is a 14-year-old girl and is having her summer vacations. She is an unrestrained soul who is always jolly. She loves reading books and visits the local library regularly for her fulfillment. Over the course of her library visits, she notices that whatever book she reads is also checked out by a boy named Seiji Amasawa. One day while riding the train she finds a cat. She is curious as to why the cat is riding the train. Curiosity gets the better of her as she decides to follow the cat. The cat soon leads Shizuku to an antique shop. The owner of the shop is a violin maker, Nishi. Turns out Nishi is the grandfather of the mystery boy whom Shizuku has seen in the library. Soon, a friendship between the two develops and Shizuku's life changes forever.
Read More: Best Studio Ghilibi Movies
9. Full Moon wo Sagashite (2002)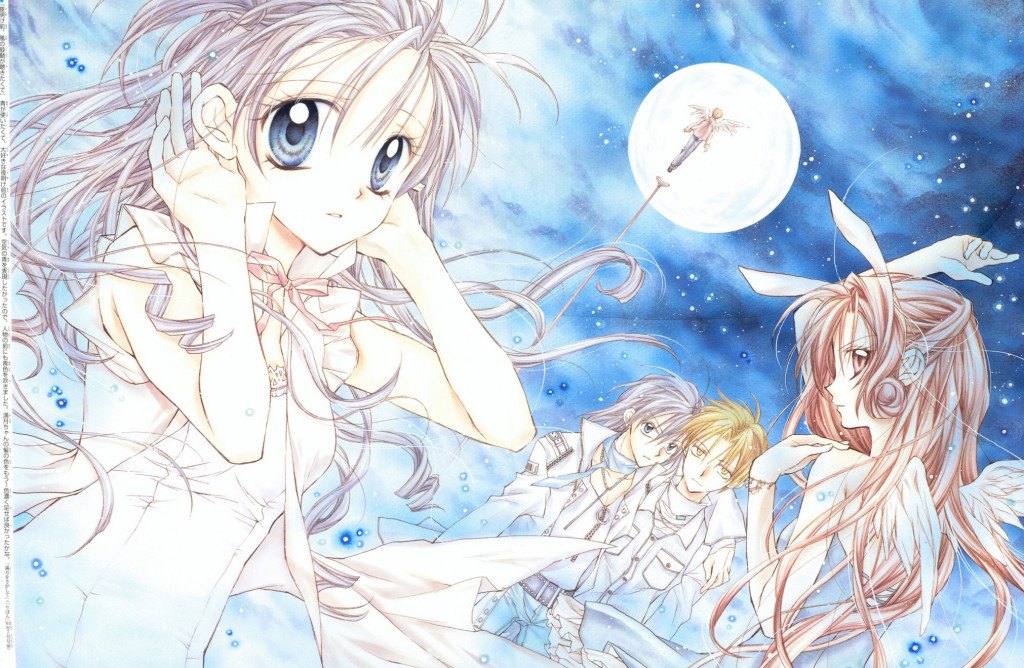 It's a great thing that there's a lot of anime. This gives us enthusiasts a plethora of options to choose from. 'Full Moon wo Sagashite' is a lesser known anime from the shoujo genre since I haven't seen any mentions of it in popular places. It's just chance that I happened to found it. The premise of the anime is really nice and the characters are pretty decent. This is a show any shoujo lover will enjoy. Mitsuki Kouyama has a crush on Eichi Sakurai. But she was not able to confess her feelings to him. Now, it has been two years since Eichi has moved to America. Though she could not confess her love to him they made a promise that they will follow their dreams. Mitsuki dreams of becoming a singer and Eichi wants to become an astronomer. Mitsuki hopes that someday her music will reach Eichi. But there's a problem. Mitsuki has throat cancer which makes singing quite a strenuous task for her. Then one day two shinigami visit her. They tell her that she has only one year to live. This sudden news makes Mitsuki jump to action and she starts training with the help of the shinigami.
Read More: Best Dragon Ball Super Spoilers
8. Coquelicot-zaka kara (2011)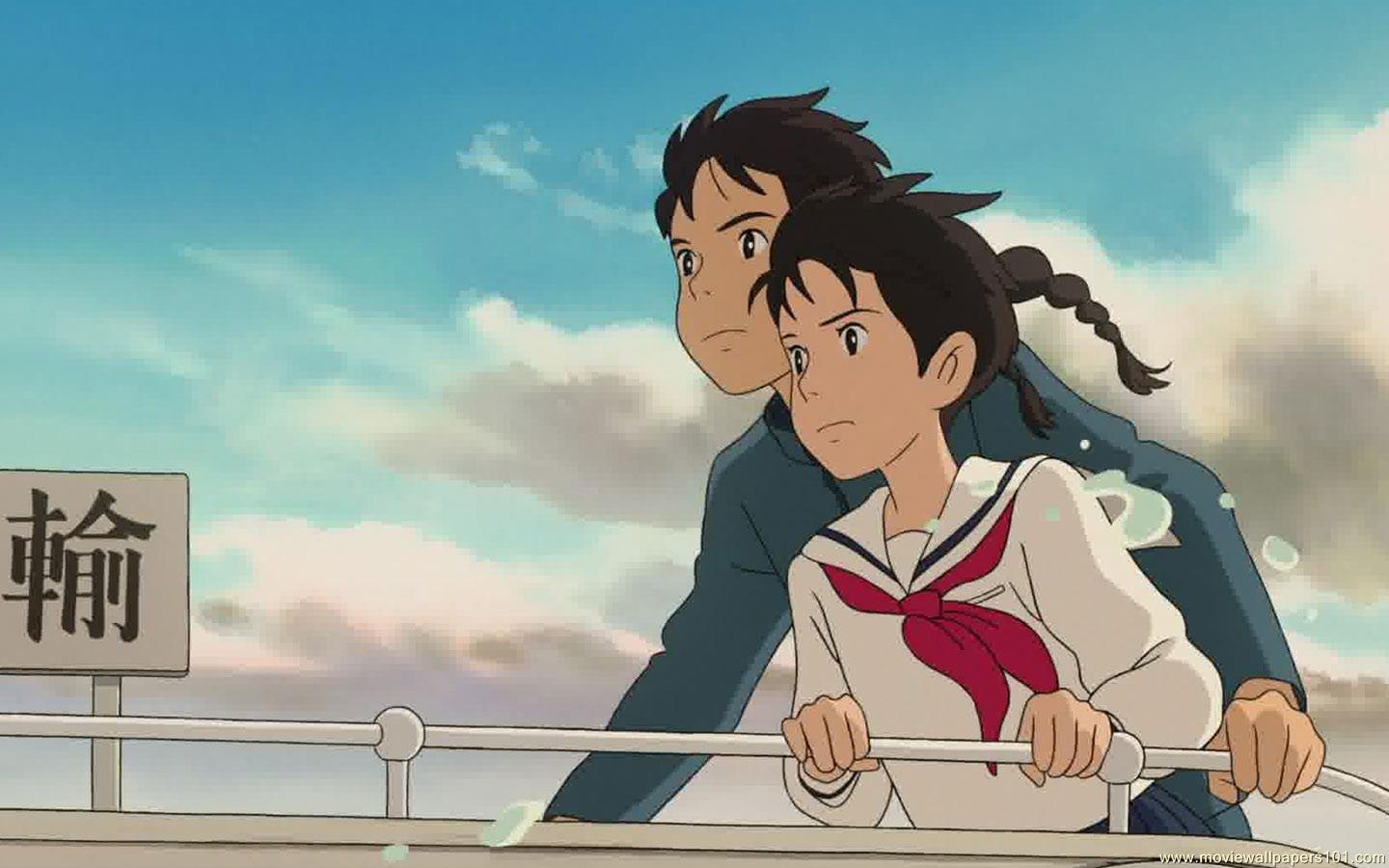 'Coquelicot-zaka kara' is an anime movie which was released in the year 2011. The movie is really good and has really interesting characters. The background music complements the decent animation. I should warn you that at times the movie might feel slow but just bear with it since it isn't about fast-paced sequences. The protagonist of the movie is Umi Matsuzaki. Her family owns a boarding house on the top of a hill which overlooks the seaport. The name of the boarding house is Coquelicot Manor. Umi does her best to help her family run the business. She takes care of the guests' needs and prepares the meals for her boarders. Umi is also a high school student and studies at the local high school. Due to the upcoming Olympic Games, a local clubhouse is going to be demolished to make way for a modern building. The school students are protesting this and Umi tries her best to spread the news via local newspapers. There she meets a boy named Shun Kazama. She soon finds herself falling in love with the boy. Shun is an orphan and knows nothing about his origin. Thus, he and Umi embark on a journey to discover Shun's past. Over the course of this, they find out more about each other.
Read More: Best Anime Characters of All Time
7. Cardcaptor Sakura (1998)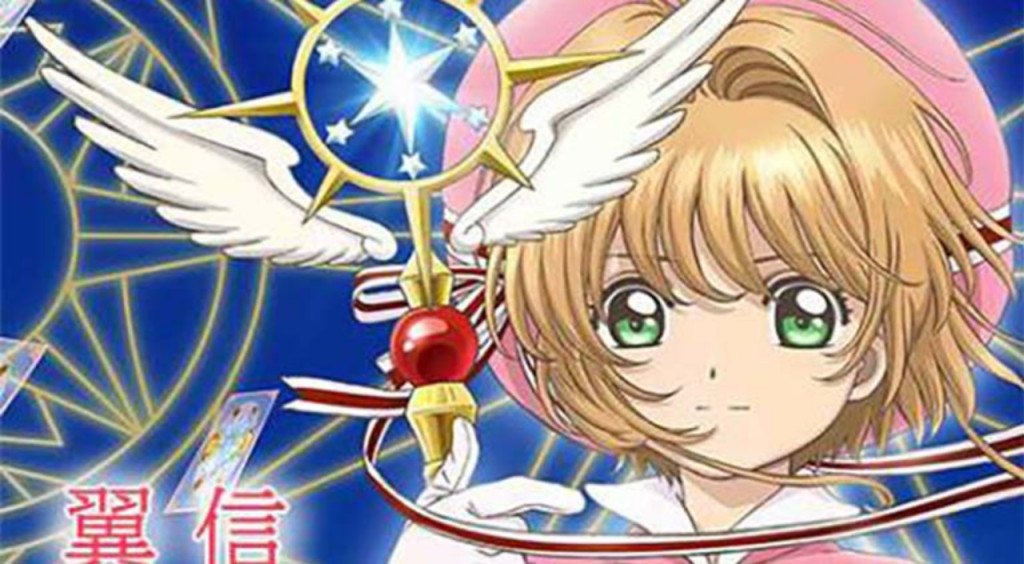 'Cardcaptor Sakura' is a popular anime. The main theme that it revolves around is magic. The protagonist of this anime series is Sakura Kinomoto. She is a typical 10-year-old girl. Sakura studies in the fourth grade and likes and does stuff that a fourth grader will do. One day she finds a mysterious book which has lots of cards inside it. Sakura has no idea about the cards. She unknowingly stirs a gust of wind which ends up scattering the cards all over the world. This wakes of the Beast of Seal, Keroberos, of the book who was asleep so far. He tells Sakura that the cards that she has scattered are magical Clow cards. They have been created by the sorcerer Clow Reed. The cards are immensely powerful and love acting independently which was the reason why they were locked up in the book. If they are not sealed back into the book catastrophe will occur. Thus, Sakura is now tasked with capturing the cards and sealing them back into the book.
Read More: Best Anime Fight Scenes
6. Akatsuki no Yona (2014)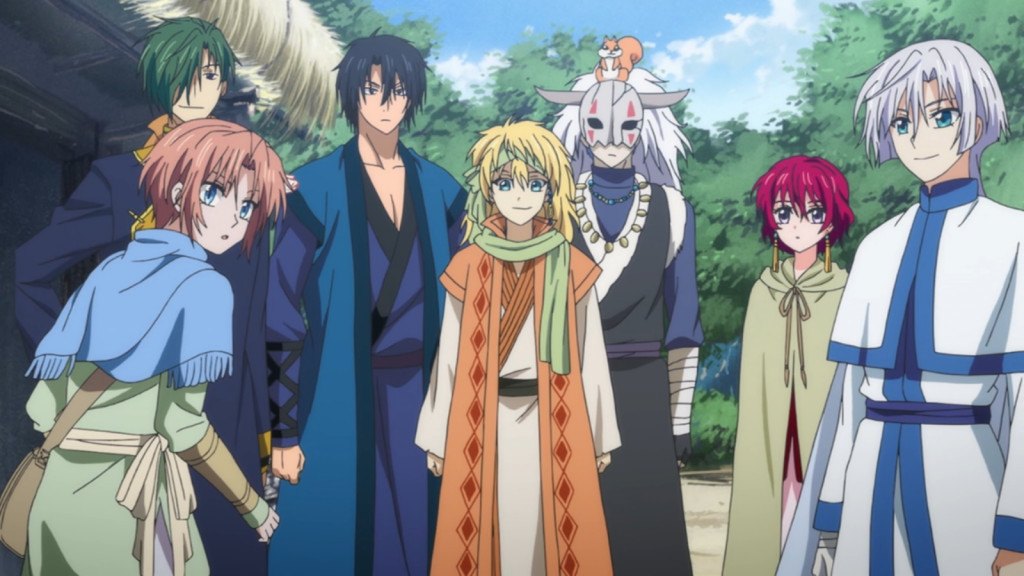 'Akatsuki no Yona' is a fairly popular manga. The anime adaptation of the manga has gained similar popularity too. The premise of the anime is quite nice. The protagonist is really interesting and it's really fulfilling to see her grow throughout the course of the anime as she comes to realize the harsh realities of life and becomes much more mature. Yona is a princess of the kingdom of Kouka. Throughout her childhood, she has been pampered and brought up with lots of love and care. She believes that her kingdom is quite prosperous and filled with happiness. She leisurely spends her time in the palace living a luxurious life. But soon this dream of life comes to an end when her father is murdered and her cousin betrays her. With such a drastic change of events, Yona finds herself in mortal danger. Thanks to her childhood friend and bodyguard Son Hak she is able to escape without much harm. Now that she is out in the real world she sees the kingdom for what it truly is. She feels the suffering of people as poverty and hunger plague the kingdom. Will Yona ever be able to reclaim her kingdom?
Read More: Best English Dubbed Anime
5. Kimi ni Todoke (2009)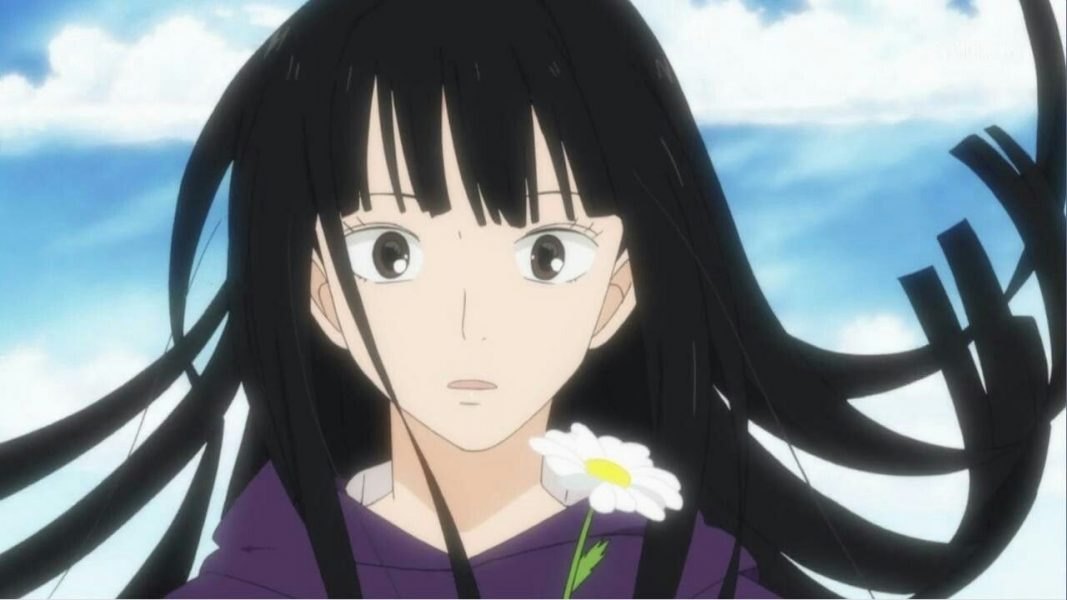 'Kimi ni Todoke' is not your stereotypical romance story. This is one of the main reasons for its popularity. The premise is kinda similar to various other shoujo anime which focuses on romance. But where 'Kimi ni Todoke' sets itself apart is in its implementation of the premise. It feels refreshing to watch this anime. They take a seemingly lackluster protagonist and maker her interesting for the viewers. The other characters of the anime are quite good too. The decent animation and music greatly enhance the experience of the series. Kuronuma Sawako is the protagonist of 'Kimi ni Todoke'. Though she is really good at heart and is quite sweet her classmates often misunderstand her. Part of the reason why this happens is that of her appearance which greatly resembles the ghost from the horror movie 'The Ring'. This has earned her the nickname Sadako. Sawako really wants to be liked and wishes to have a friend. She gets interested in Kazehaya Shouta, the most popular guy in the class. To her surprise, Shouta starts talking to her giving her hope for friendship and if possible a bit of romance.
Read More: Best Vampire Anime of All Time
4. Lovely★Complex (2007)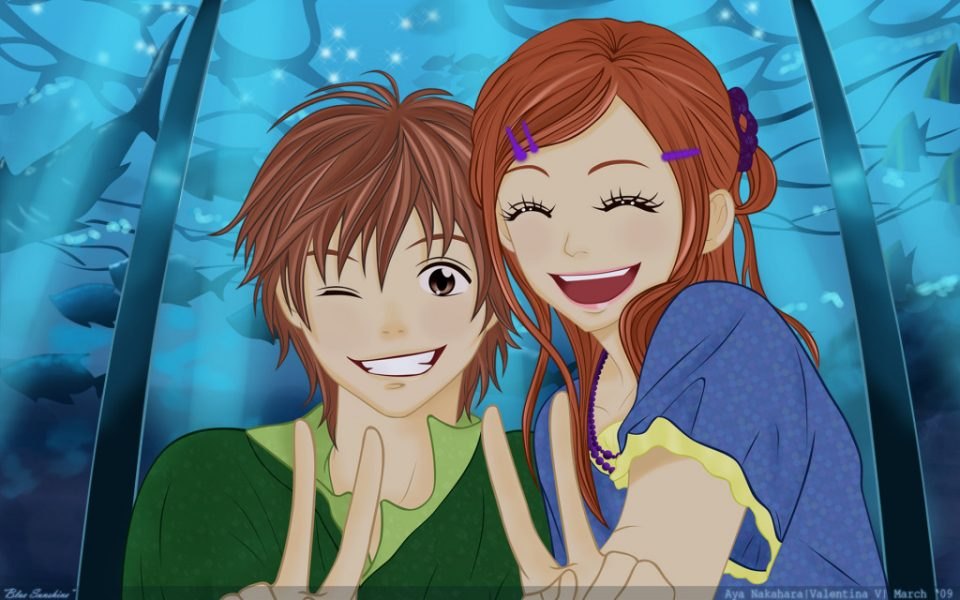 'Lovely★Complex' is fun little shoujo anime. It is mildly funny, refreshing, and quite entertaining. This is a great example of how a seemingly simple premise can be turned into something beautiful and enjoyable. Since the anime has been adapted from a manga the real credit for the story and the characters goes to them. I remember binge-watching the entire series even though I am not much into this genre. The series has around 24 episodes but you would still hope for more. The protagonists of the anime are Koizumi Risa and Ootani Atsushi. Both have their own problems regarding their physical appearances. Koizumi is always aware of her tall height. She is the tallest girl in her class. On the other hand, Atsushi is also aware of his height. He is the shortest boy in the class. Their classmates often laugh at expense of them to the end that even their teacher named them the comedy duo. Things are already quite bad for them but to make matters worse their crushes fall in love with each other. What will they do now?
Read More: Best Magic Anime of All Time
3. Ore Monogatari!! (2015)
'Ore Monogatari!!' is a beautiful love story filled with colorful and interesting characters. it is a really popular anime and you must have seen it's mention among various lists and articles across the internet. Like other contemporary anime 'Ore Monogatari!!' breaks the tradition of the shoujo genre. The protagonist of this anime series is a male rather than the stereotypical love depraved female. This is thus a great example of how the genre is evolving to involve much more viewers. The anime follows the story of Takeo Gouda. His muscular built gives him a sort of formidable appearance which often scares girls away. But Takeo's personality is quite different than his looks. He is quite kind-hearted and is always willing to help his friends. Makoto Sunakawa is his best friend. He is a handsome chap and whoever Takeo ends up liking falls for Makoto who constantly accompanies him. One day Takeo saves a pretty girl, Rinko Yamato, from being molested. Takeo falls in love with her but doubts if she will ever love him back. Even though his love grows for Rinko he helps her get close to Sunakawa.
Read More: Best Action Romance Anime
2. Hotarubi no Mori e (2011)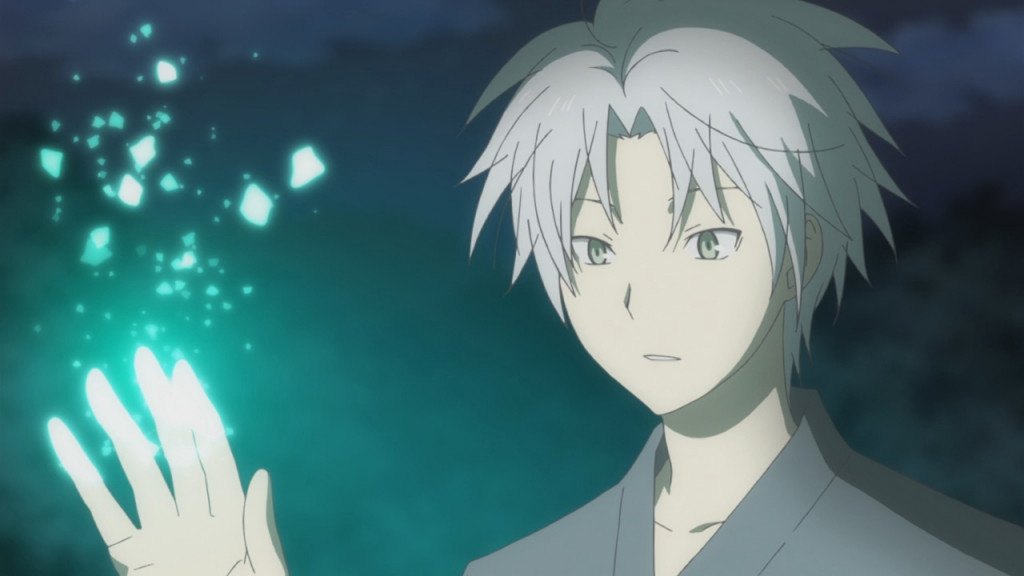 I always try to include one anime in my lists that I can urge my viewers to watch before moving on to the others. In this list 'Hotarubi no Mori e' is that anime. It is one of the best anime movies I have ever see. It is fun, entertaining, and filled with lots of enjoyable stuff. The animation is beautiful and is one of the main reasons why this anime is so popular. The movie is only 45 minutes in length and will make you yearn for more. But nonetheless, it's a highly satisfying love story. Hotaru Takegawa is a young girl who finds the tales of mountain spirits quite fascinating. She ventures alone into the forest when she was visiting her uncle. She gets lost as she ventures deeper into the forest. There she encounters Gin, a human-like spirit who wears a mask. He helps her get out of the forest and when she promises to return he tells her not to. Without paying any heed to the warnings she returns. She keeps visiting Gin for the remaining days of her summer vacation and promises to return next summer. As time progresses Hotaru grows and becomes more mature. But the boy remains the same. Hotaru soon catches up to the boys seeming an age. But the budding romance that has developed between them has one problem-If Gin is ever touched by a human he will disappear.
Read More: Best Anime Movies of All Time
1. Nana (2006)
Personally, I think 'Nana' is quite different from the traditional anime we generally see in the shoujo genre. It is quite long for a shoujo anime and has around 50 episodes. The storytelling is a bit slow paced. But I felt that it gave the characters a bit more time to develop and make a mark. If you love watching shoujo anime then I suggest you give it a watch. Even if you are not much into this genre you should still give it a watch since it is one of the best anime which deals with real-life scenarios. The plot of 'Nana' revolves around two girls named Nana who are fairly opposite to each other in terms of personality. One is timid, unsure, and easily falls in love while the other is bold, determined, and wants to make her dream true. The first time they meet is on a train to Tokyo. They soon develop a strong friendship but their friendship will be tested as life takes various twists and turns.
Read More: Best Anime Shows of All Time