History's 'American Pickers' features Mike and Frank, two pickers traveling across the US searching for antique items and artifacts. It is surprisingly fun to learn what Americans truly value and accumulate. The duo approaches hoarders, collectors, and enthusiasts who hold on to an item of cultural significance because they know its worth. After going through all their clutter, Mike Wolfe and Frank Fritz bargain with the owners and buy the item to either resell in their business or for themselves.
Danielle Colby, the charming and funny woman who locates these owners, adds a dash of humor to the show, making it all the more entertaining. The reality series is created by Mike Wolfe, one of the two hosts. If you can't get enough of this trio and are looking for more such TV gems, we've compiled a list of similar shows for you. You can watch most of these shows like 'American Pickers' on Netflix, Amazon Prime, and Hulu!
8. Garage Gold (2013-)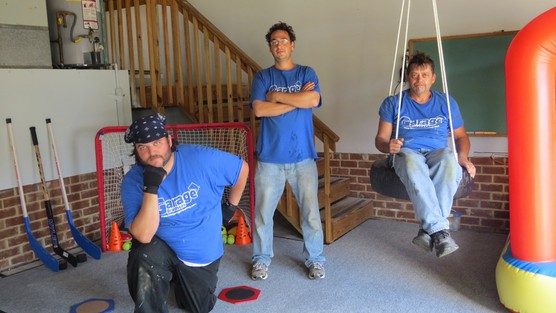 Kraig Bantle and his Garage Brothers crew are organization specialists who run a family business that clear the clutter of shabby and distraught attics for free. But this is not charity; it's their unique business model where they keep all the antiques and valuables they find at such places to resell and earn profits. In the end, the homeowners are happy, and the pockets of the Garage Brothers are filled, so it's a classic win-win situation.
'Garage Gold' is DIY Network's reality series which gives a unique spin to the pawning genre of shows. If you enjoyed the scavenging in 'American Pickers,' this show takes it up a notch by obtaining the valuables for service and leaving the rotting places squeaky clean.
7. Picker Sisters (2011-)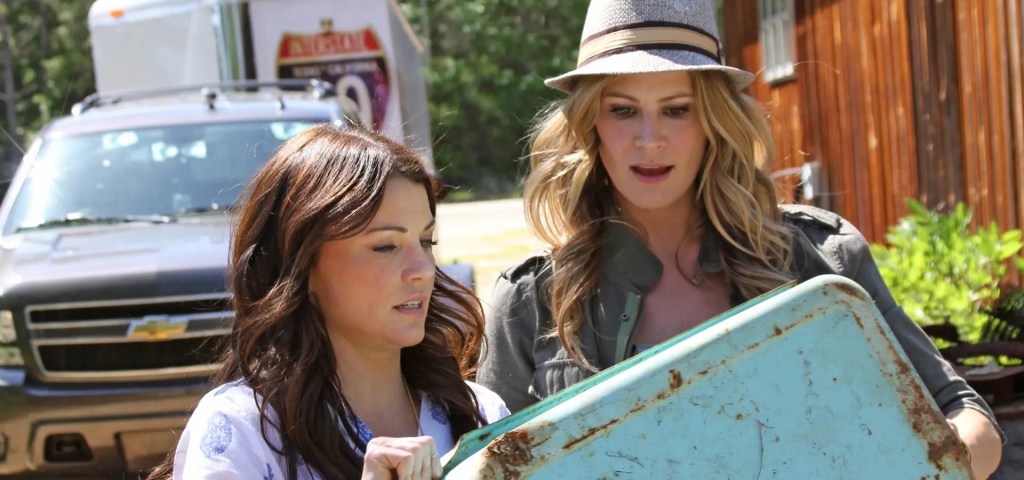 Tanya McQueen and Tracy Hudson run a homedecor store in Los Angeles. However, they are more focused on selling antique and commemorative furniture to their customers. They scavenge every bit of the country, using whatever ethical means possible to find items that will please their buyers. 'Picker Sisters' is a reality series that aired on Lifetime, and parallel to 'American Pickers,' Tracy and Tanya would go to any lengths to fetch only the best and pristine articles for passionate collectors.
6. Hollywood Treasure (2010-)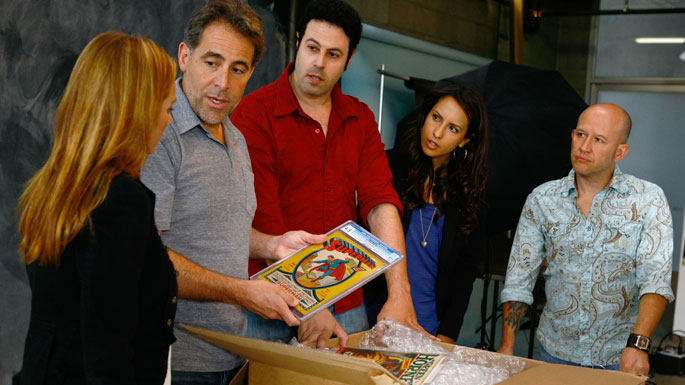 'Hollywood Treasure' is a reality TV show directed by Hans van Riet. It follows Joe Maddalena, an appraiser and one of the world's top auctioneers of pop culture collectibles. Along with his team, he scouts for souvenirs related to movies, TV shows, and celebrities and auctions them for large sums of money. 'American Pickers' is inclusive of all vintage items, but 'Hollywood Treasure' has niched down to buying and selling mementos of the entertainment industry.
5. Salvage Hunters (2011-)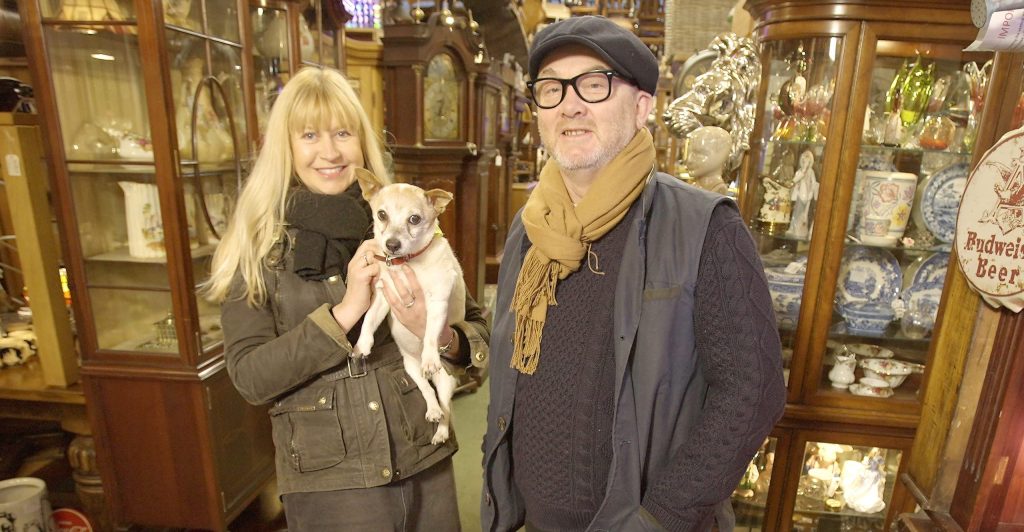 Drew Pritchard is a new-age treasure hunter with a flock of customers who are ready to buy his high-ticket items. He traverses through the towns and cities of the UK to accumulate antiques from mansions, stores, and fairs. These items are put on display at Drew's decorative salvage yard, which is among the biggest in the country. As he plunges into the architectural backwaters, his team resells the newfound valuables to the highest bidders. 'Salvage Hunters' is a UK-based reality show aired on Quest and is a great choice for viewers who want to enjoy a show like 'American Pickers' but with a dash of British humor.
4. Antiques Roadshow (1979-)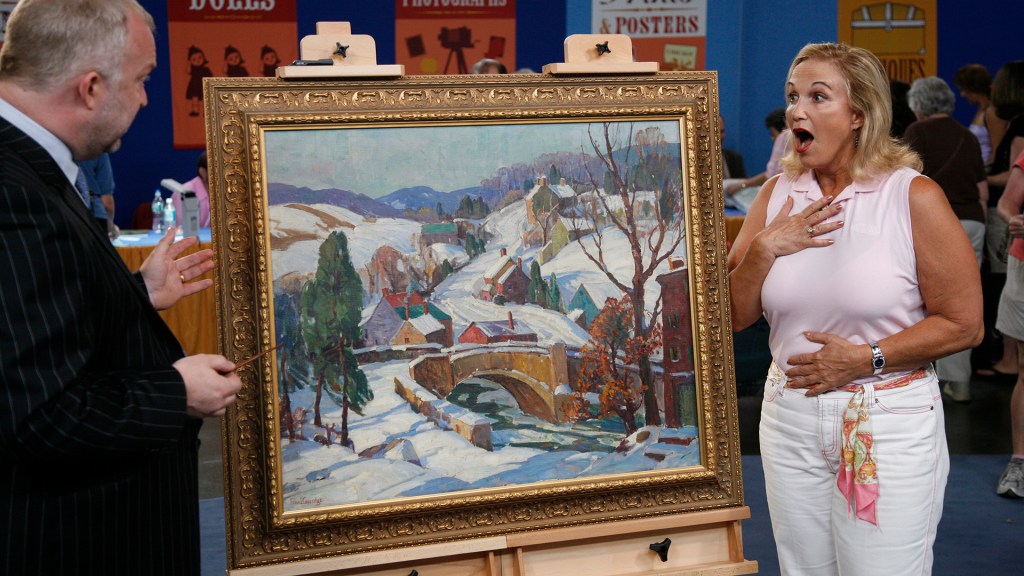 'Antiques Roadshow' is one of the longest-running reality TV shows created by BBC Television and follows the premise of the original eponymous British series. It follows enthusiasts that own antiques and collectibles and want to sell them for a hefty prize. They present the items to the experts who explain these valuables' history, origin, value, and provenance as they tour across the country. For viewers of 'American Pickers' who are curious to learn more about such artifacts in-depth, 'Antiques Roadshow' will undoubtedly help you to acquire that knowledge.
3. Barter Kings (2012-)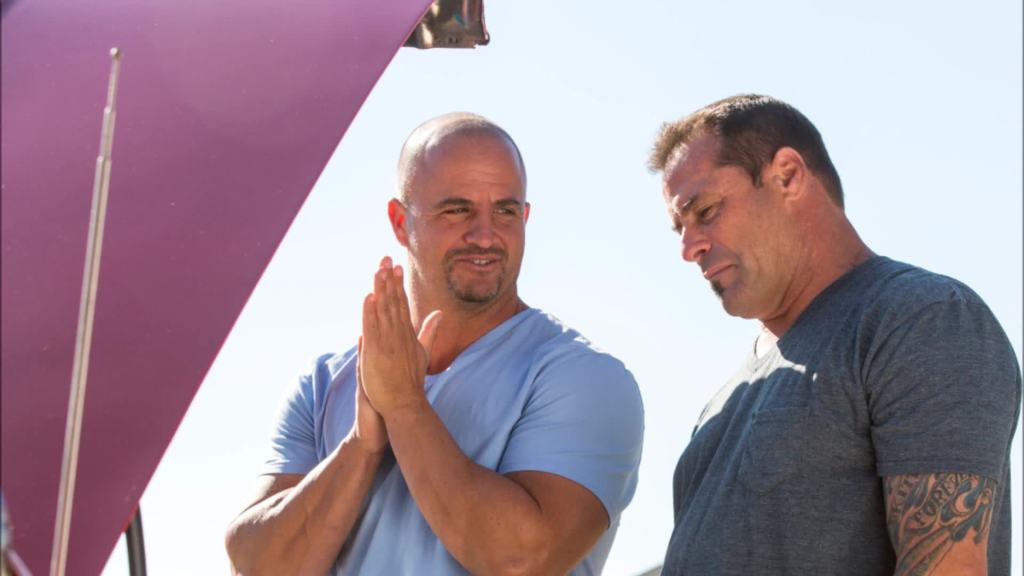 Antonio Palazzola and Steve McHugh take the age-old barter system to the next level by continuously trading one time for a better one. There is no involvement of currency in their trade, just pure negotiation and analyzing skills. Antonio's Tourette syndrome often gets in the way of their arbitration because bartering itself is quite harder than it appears to be. 'Barter Kings' is a reality show on A&E network, and unlike 'American Pickers,' the collectibles are traded for items of equal value rather than money.
2. Salvage Dawgs (2012)
Mike Whiteside and Robert Kulp co-own the Black Dog Salvage, an architectural salvage store with an inventory that must be stacked up with relics at all times. The duo restocks their store by bidding on vintage architectural elements found in buildings that are soon to be demolished. They save antique doors, glass, floors, mantels, chandeliers, and more such items that preserve the craftsmanship of age-old artisans. 'Salvage Dogs' is a reality TV series by DIY Network, and similar to 'American Pickers,' it centers on the quests of a duo that's searching for valuables for their company's warehouse.
1. Auction Hunters (2010-2015)
Allen Haff and Clinton Jones have expertise in multiple fields like guns and mystery safes, making them the perfect fit for storage unit auctions. Per their knowledge, they explore the country for such auctions and bid on abandoned storage units with the most potential. They purchase 100s of these units throughout the year, but only the ones with the most lucrative and valuable pieces make it to the final cut.
After hitting the jackpot, they sell these rare items to collectors who'll pay an excellent price, or at least good enough for them to make a profit. 'Auction Hunters' is a binge-able reality show produced by Scott Gurney and Deirdre Gurney, and akin to 'American Pickers, ' the duo is searching for collectibles and antiques to make a solid profit.
Read More: Is American Pickers Real or Staged?