The entertainment world is no stranger to shows about billionaires, their typical cliches, and of course, stereotypical representations. And the acclaimed American drama series 'Billions' delves into the same topic, but in its own special way. Created by Brian Koppelman, David Levien, and Andrew Ross Sorkin and starring Paul Giamatti and Damian Lewis, the plot of this American TV series follows US attorney Chuck Rhoades when he takes up a legal battle with hedge fund manager Bobby Axelrod. The clash between these two tycoons takes center stage, accompanied by a lot of class, mind games, and style. So if you love watching sophisticated dramas that pick your brain a bit, then let's introduce you to such shows. Here's the list of best movies similar to 'Billions' that are our recommendations. You can watch several of these movies like 'Billions' on Netflix, Hulu, or Amazon Prime.
14. Dirty Money (2018)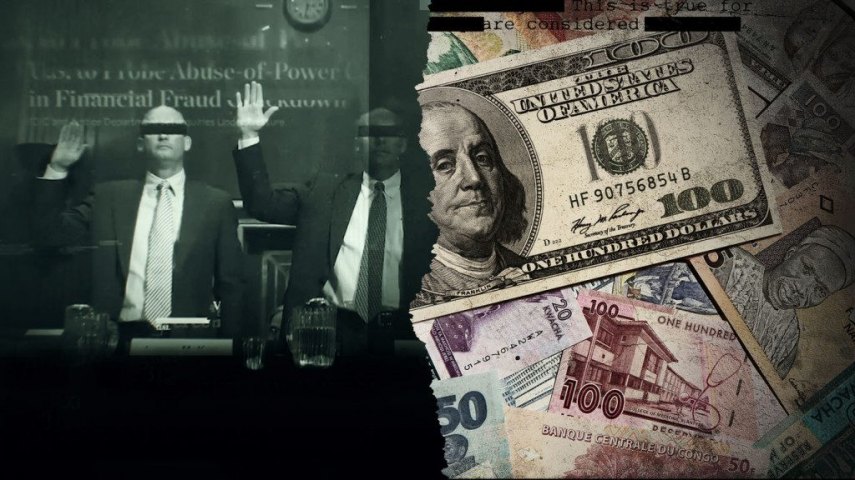 Let's start this list with an American documentary that gives an elaborate insight into the world of corporate corruption. Well, Dirty Money is just that and paints an interesting picture of polished crime and illegal money. Each hour-long episode of this docuseries deals with one major case of corporate corruption and takes the viewers through interviews with the key players of the game. The show first premiered in January 2016 on Netflix and features executive producer Alex Gibney.
13. Dynasty (2017)
Dynasty revolves around the wealthy heiress Fallon Carrington who is not quite happy to see her billionaire father Blake engaged to Cristal, who is her rival at her ancestral company. Fallon plots to disrupt the engagement, but she fails and has to lose one of her promotions. She then partners with her other colleagues and tries to sabotage Cristal, both personally and professionally. Packed with hidden agendas, gold diggers, and opportunistic relatives, the Carrington mansion, which presents a harmonious front externally, is not what it seems like.
Dynasty comes from developers Josh Schwartz, Stephanie Savage, and Sallie Patrick and features Elizabeth Gillies as Fallon Carrington, Grant Show as Blake Carrington, and Nathalie Kelley as Cristal. 'Dynasty' was first released on October 11, 2017, on The CW in the United States and on Netflix for the international audience.
12. Money Heist (2017)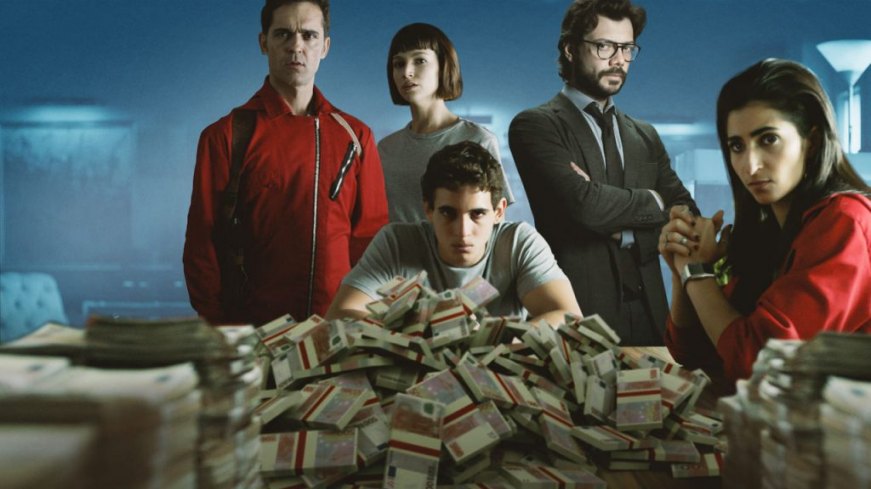 When it comes to bank heists and truckloads of money, how can we leave out a Spanish show? When "The Professor," a mysterious man, plans the biggest bank heist in history, he recruits a team of eight individuals who have nothing to lose. The sole aim is to rob the Royal Mint of Spain in Madrid and print notes worth €2.4 billion. While escaping from expert cops and handling 67 hostages, the protagonists of this show deliver awesome performances. Money Heist comes from creator Álex Pina and was released on May 2, 2017, on Antena 3. Netflix acquired the rights to the show in 2017, and you can watch the series here right now.
11. Suits (2011)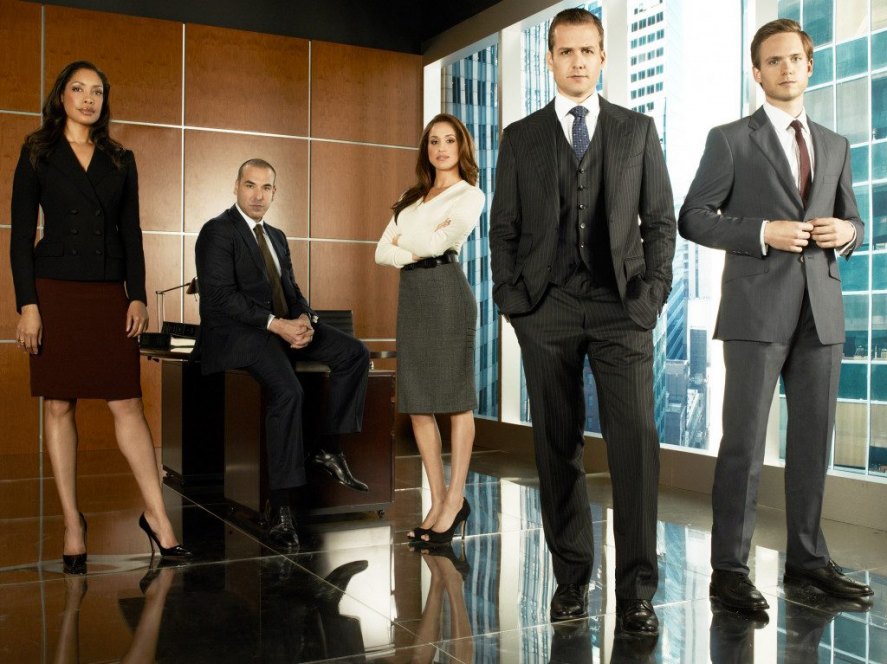 Is there anyone who is not a fan of Suits? This wonderful, fast-paced legal drama first premiered on June 23, 2011, on USA Network and is the channel's longest-running original show. The story follows Mike Ross, a talented law associate who never completed his college, and his partner, attorney Harvey Specter. The central plot of this multiple award winning series revolves around the duo taking up and closing several cases.
10. Goliath (2016)
Another American legal drama, Goliath, was first released on Amazon Prime Video on October 13, 2016. It is about Billy Mcbride, a former, disgraced lawyer who is now an ambulance chaser. Nothing is going well for him currently. He has been fired from his job, and his wife has left him. But then, another client approaches him and requests him to take up her case where she has been wrongfully accused of murder. Although reluctant at first, he finally decides to represent her in the hope of providing her justice and having his revenge from the firm that left him in this state. Packed with threats, harassment, and a chain of events, 'Goliath' is a must-watch for fans of 'Billions.'
9. House of Cards (2013)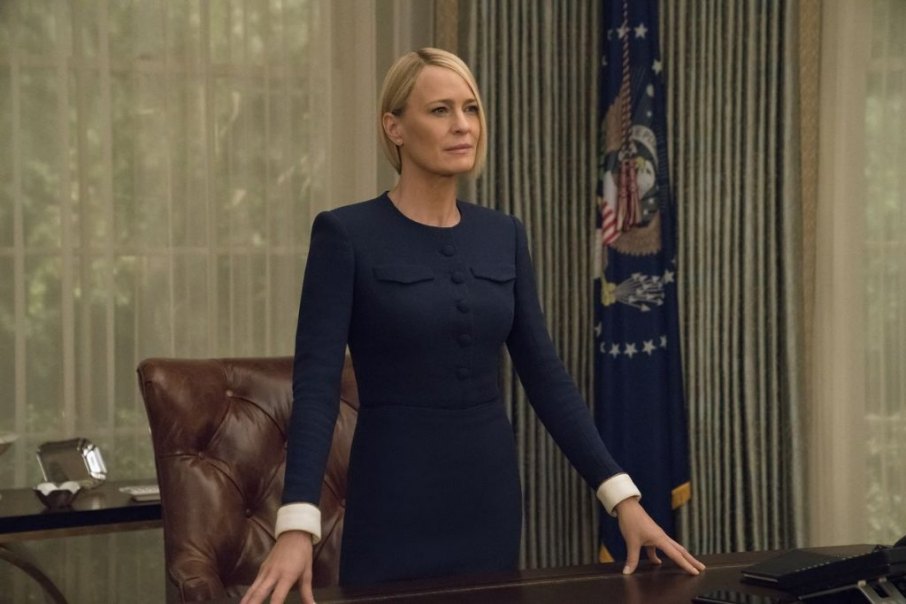 Taking a step back from the world of law, let's now venture into the sphere of American politics with House of Cards, a thriller drama created by Beau Willimon. Adapted from Michael Dobbs' novel of the same title, its first season premiered on February 1, 2013, on Netflix. It is set in Washington, D.C., and chronicles the events in the life of one elite couple – congressman Frank Underwood and his ambitious wife, Claire Underwood. Filled with mind and power games, betrayals, and political nuances, this recipient of several notable awards definitely deserves a mention on our list. The critically acclaimed show concluded with its sixth and final season on November 2, 2018.
8. White Collar (2009)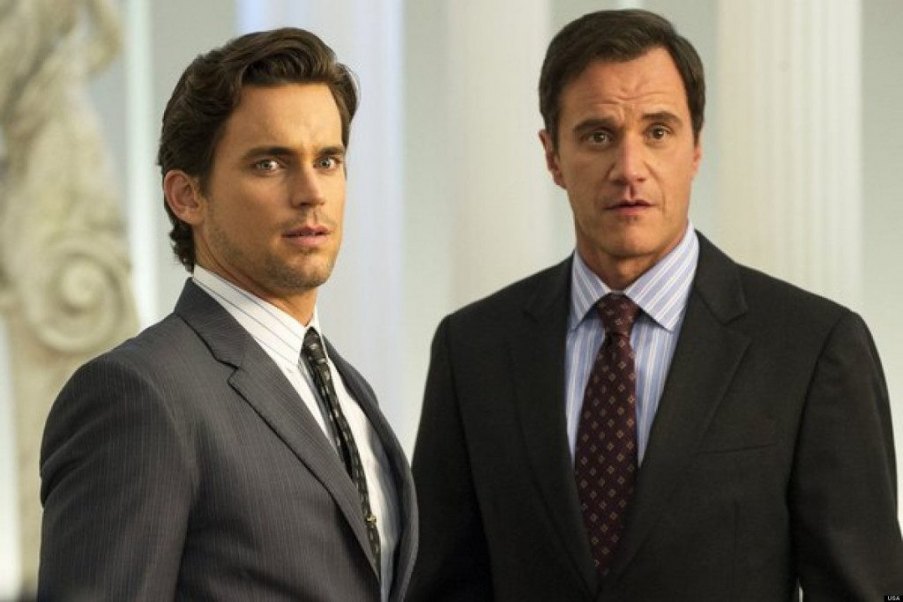 Created by Jeff Eastin, White Collar was released with its first episode on USA Network on October 23, 2009. Spanning six seasons, this show follows FBI Special Agent Peter Burke and the rogue yet talented Neal Caffrey, who serves as the former's informer. When the notorious Caffrey is finally captured by the FBI after evading them for three years, he makes a deal with Burke and offers to help him catch high-profile white-collar criminals in exchange for an early release. Thus, the duo begins their unusual relationship and embarks on a cat and mouse chase to catch the most crafty offenders.
7. The West Wing (1999)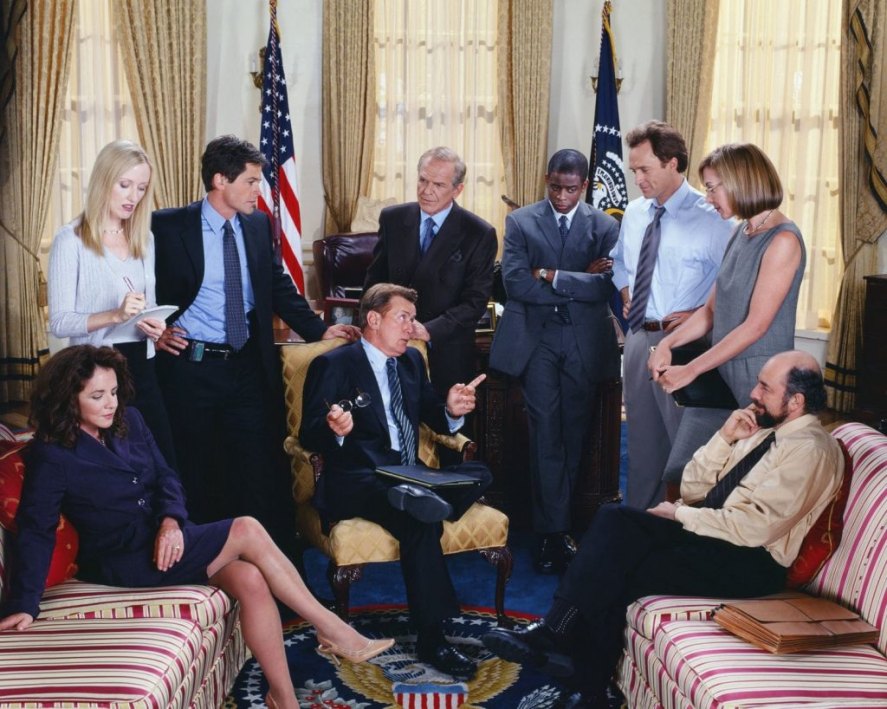 The West Wing, which aired from September 22, 1999, to May 14, 2006, on NBC, is another American political drama that is set in The West Wing, White House. It gives a detailed insight into the day-to-day lives of elite senior officials who work for the President and hence has been regarded as one of the greatest and most influential TV shows. A recipient of several accolades, praise from leading publications, and critical acclaim, 'The West Wing' is a favorite among elite, high-profile viewers.
6. Madam Secretary (2014)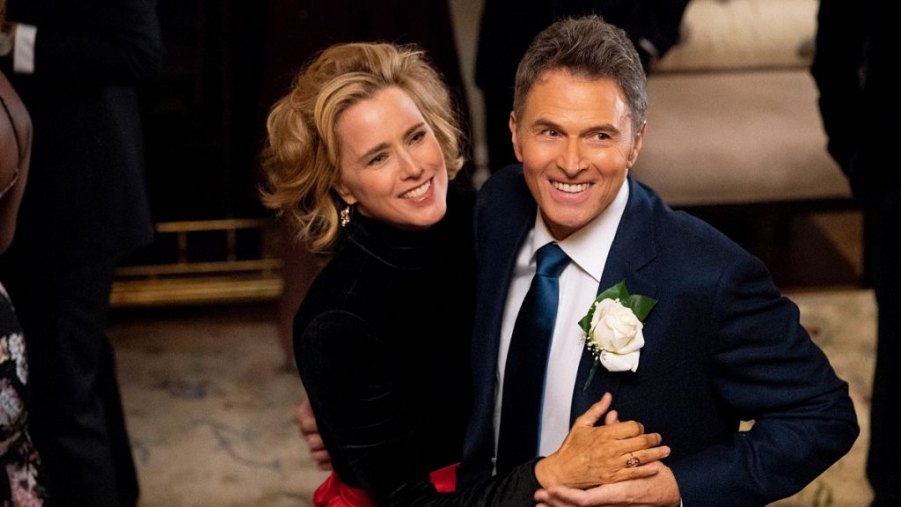 A political drama television series, Madam Secretary revolves mainly around its central character Elizabeth McCord who is the Secretary of State. She was previously employed as a CIA analyst and a political science professor. The series first premiered on September 21, 2014, on CBS. It follows the determined and headstrong McCord as she single-handedly controls matters related to international diplomacy, office politics, and important global issues.
Read More: TV Shows Like Dexter
5. Designated Survivor (2016)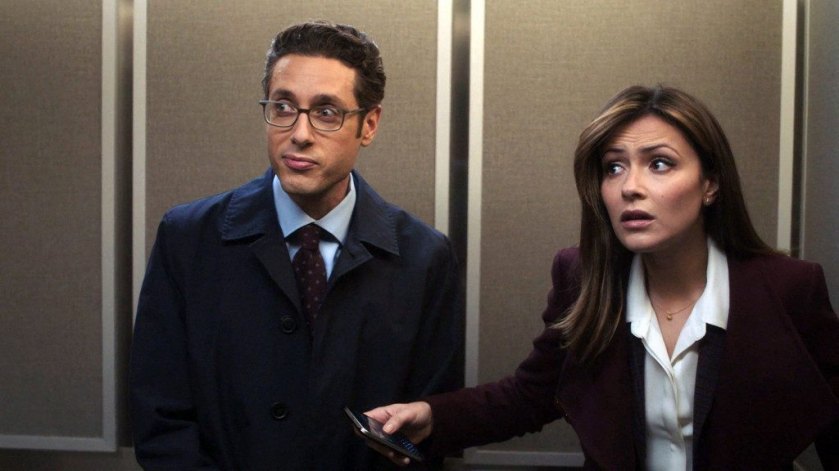 'Designated Survivor' is named after its protagonist Thomas Kirkman, a diplomat-turned-President who was previously employed as the Secretary of Housing and Urban Development, but suddenly ascends to this position after an unexpected explosion kills everyone before him in the presidential line of succession. This political drama first aired on ABC but was later taken up by Netflix from the 3rd season onwards. The show tries to explore how Kirkman struggles with his inexperience in this role while also trying hard to discover the plot behind the ghastly attack. Filled with twists, turns, and vicious political games, this series again makes its entry on this elite list.
Read More: TV Shows Like House MD
4. The Good Wife (2009)
Till now, we have either spoken about legal or political dramas. But now, let's take up a combination of both. 'The Good Wife,' an American legal and political drama TV show that aired on CBS from September 22, 2009, to May 8, 2016. As apparent from the title, this series is about Alicia Florrick, the wife of the Cook County State's Attorney who had taken a sabbatical from her career in law. However, she is compelled to return when her husband is arrested for being involved in a sex scandal and political corruption. This show's format features different story arcs that span multiple episodes, and some plots are even concluded in one single episode. A recipient of several prestigious awards and immense critical acclaim, 'The Good Wife' spans seven seasons and is also available on Amazon Prime Video.
3. Law and Order (1990)
Law & Order, an American police procedural and legal drama television series created by Dick Wolf, aired on NBC from September 13, 1990, to May 24, 2010. Spanning 20 seasons, the show's format follows two parts: while the first half deals with the police investigation and the final capturing of the offender, the second half shows the viewers the prosecution of the defendant by the Manhattan District Attorney's Office. Most of the storylines are inspired by true crimes, making this series a popular franchise, which includes a television film, multiple video games, and several international adaptations of the original series.
Read More: TV Shows Like Game of Thrones
2. Damages (2007)
Damages is an FX show that first premiered on the channel on July 24, 2007, and concluded in 2012. The plot of this legal thriller drama centers around the talented, brilliant, and ruthless lawyer Patty Hewes and her young colleague, Ellen Parsons. Every season of this show features one particular case taken up by the duo and also delves a bit more into the complicated relationship between the two. With several plot twists and a non-linear narrative, 'Damages' has been the recipient of numerous awards and immense critical acclaim.
1. Breaking Bad (2008)
Now, you must be wondering why is this crime drama on this list? Well, why not? Let's get straight to it. Well, it features a high school chemistry teacher, Walter White, who turns his life around and transforms himself into a drug lord after being diagnosed with lung cancer. Created and produced by Vince Gilligan, this show takes us through the streets of New Mexico as White progresses to become a ruthless player in this illegal industry. Packed with shocking twists and mind-boggling agendas, 'Breaking Bad,' owing to its incredible performances and storyline, is still widely regarded as one of the greatest shows in the history of television.
Read More: TV Shows Like Breaking Bad