If you love watching a few episodes of a sitcom at the end of the day, but are tired of your 'Friends' reruns, then don't worry for that everyday dose of TV because we've got you covered. One sitcom which you must check out right away is 'Derry Girls', created by Lisa McGee. The story of the series centers around a girl called Erin and all her friends as they navigate their teenage years trying to make sense of the phase of life that they are in – as is always with such sitcoms. However, their story is rather set during turbulent times, during the time when Ireland was going through the Northern Ireland conflict colloquially known as "the Troubles", and how growing up in a place surrounded by armed police and soldiers affect a teenager's psyche is also portrayed with great nuance in 'Derry Girls'.
The series stars Saoirse-Monica Jackson in the leading role of Erin Quinn. While being passionate about her work, Erin has a sarcastic sense of humor that sometimes lands her in trouble. The ups and downs of growing up and learning about life in the process is the main theme of this series. Its exceptional writing will make you fall in love with the characters in no time. If you have already watched 'Derry Girls' and want to check out similar shows, here are some titles that come highly recommended. You can watch many of these shows like 'Derry Girls' on Netflix, Hulu or Amazon Prime.
7. Jane By Design (2012)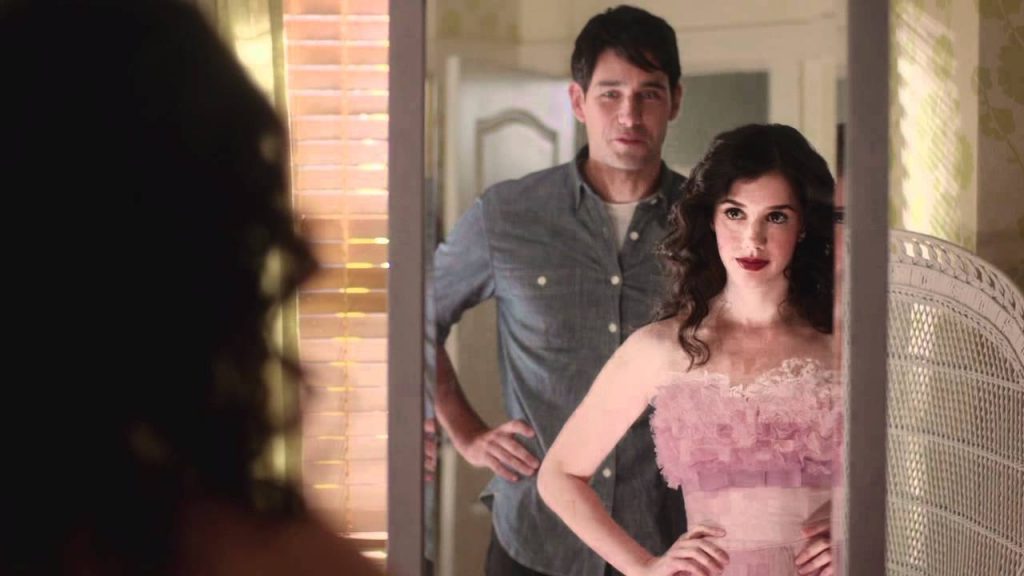 The ABC Family original series 'Jane By Design' follows the life of a teenager as she manages to land her dream job where she gets to work with the world-renowned fashion designer Gray Chandler Murray. What Murray does not know is the fact that Jane is not yet an adult. The show follows her as she deals with the immense pressure of working for such a high-profile fashion designer. We also get to witness several facets of her personal life which includes her school work and her relationship with her friends and family. The series portrays the picture of a teenager who, besides enjoying her life, has also taken on several responsibilities which are far greater than what her age and experience permits. The series is brilliantly written and is one of the best and unique dramas you will come across on television.
Read More: TV Shows Like Good Girls
6. Can't Cope, Won't Cope (2016-2018)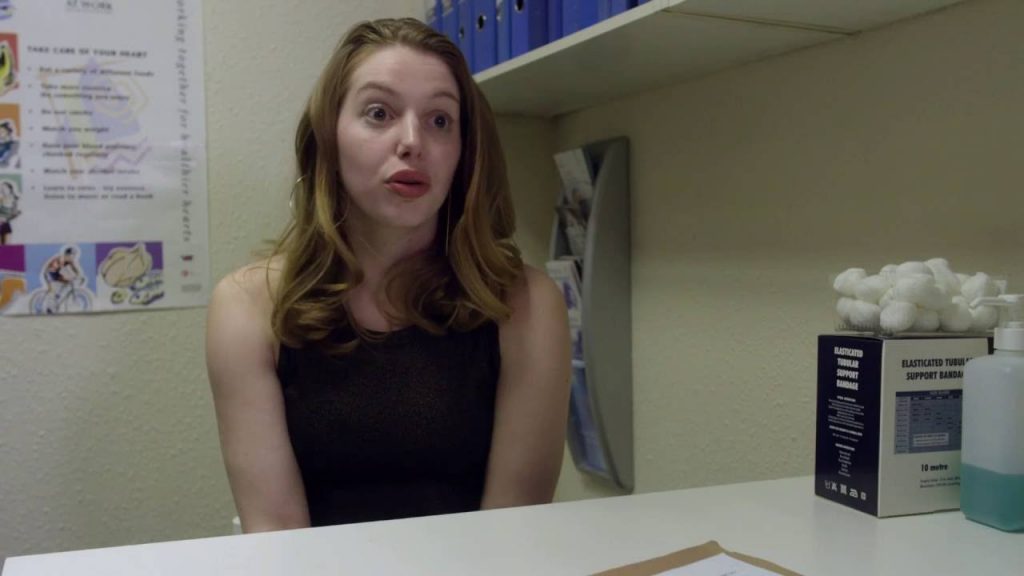 Painting a vivid picture of the lives of independent women in contemporary Ireland, 'Can't Cope, Won't Cope' is a brilliant drama series created by Stefanie Preissner. The series follows the lives of two women, a fund manager, and an art student, who share an apartment in Dublin. Aisling and Danielle are the two friends in question, and they constantly face numerous troubles that they have to battle through. Their two distinctly opposite personalities make for great drama. While Aisling is someone who is fiercely independent, Danielle, on the other hand, is the quieter one. Despite the immense success of the series, Preissner clearly stated after the second season that she is not interested in continuing the story of the two girls any further. She believes the show has reached a certain pedestal and she does not want to stretch it unnecessarily. 'Can't Cope, Won't Cope' is a brilliant series with dark humor, amazing characters, and brilliant performances. This is a show you don't want to miss.
Read More: TV Shows Like Riverdale
5. The Carrie Diaries (2013-2014)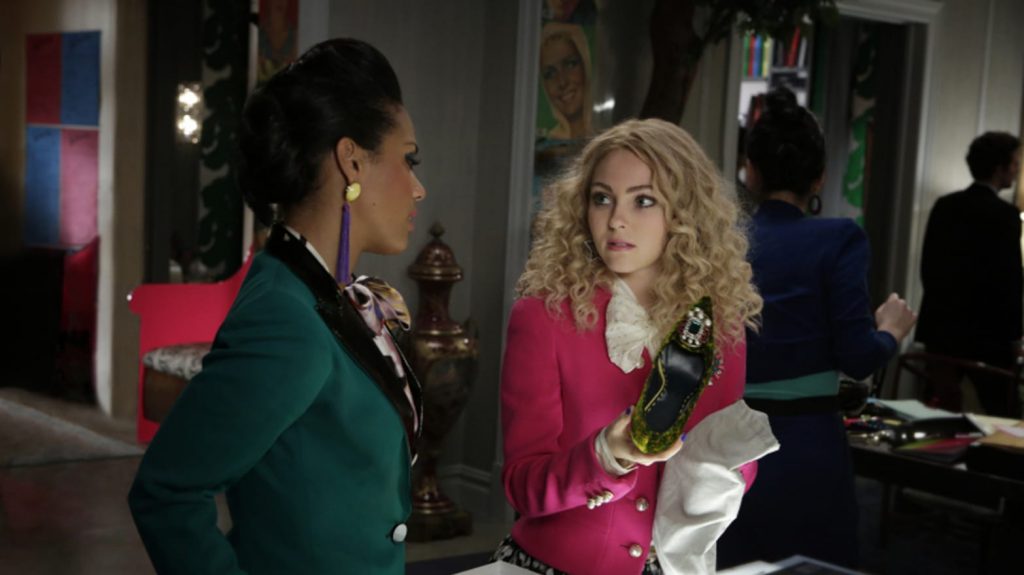 If you have loved watching the iconic show 'Sex And The City', 'The Carrie Diaries' is something you should not miss out in any condition. The series centers around the life experiences of the central character of the former show, Carrie Bradshaw, during the time of her life when she was a teenager in junior high. Carrie lives in New York City, and besides her school work, she also works as an intern in a law firm. The show follows her life in the city as she comes to term with her romantic and sexual feelings. Besides Carrie, lives of her friends and boyfriend are also an important part of the show's narrative. The performances in the series are impressive, but the writing does not do enough justice to the characters.
Read More: TV Shows Like Hart of Dixie
4. Make It Or Break It (2009-2012)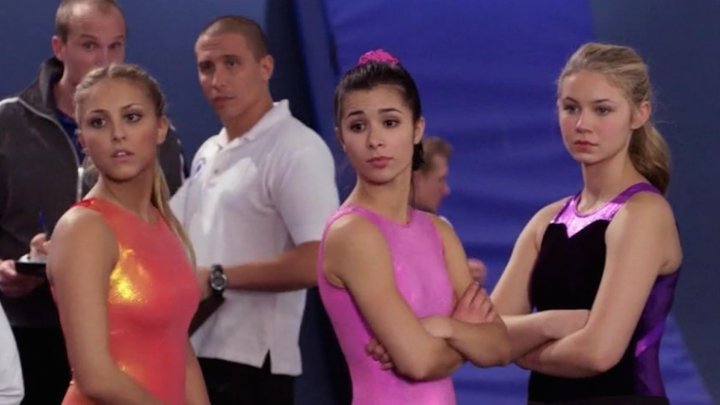 Gymnastics is a sport which has not found adequate representation in mainstream media, except for the glamour associated with it. Yes, there have been few films made on the topic, but they are so less in number that they've hardly made an impact on the masses. Given such ignorance, the makers of the series 'Make It Or Break It' took an important step by making the sport an integral part of their show. The series centers around the lives of four teenage girls who are gymnasts. Hopeful for a place in the Olympic team, they train hard at one of the best gyms in the United States known as The Rock. The show follows their lives as they deal with their families, love lives, and the pressures that come with competing at such a high level in any sport. Besides being a show dealing with the lives of teenage girls, 'Make It Or Break It' also makes it clear to us how the professional athletics circuit works in the United States. From underhand dealings to rivalries, everything is portrayed rather vividly.
3. Bunheads (2012-2013)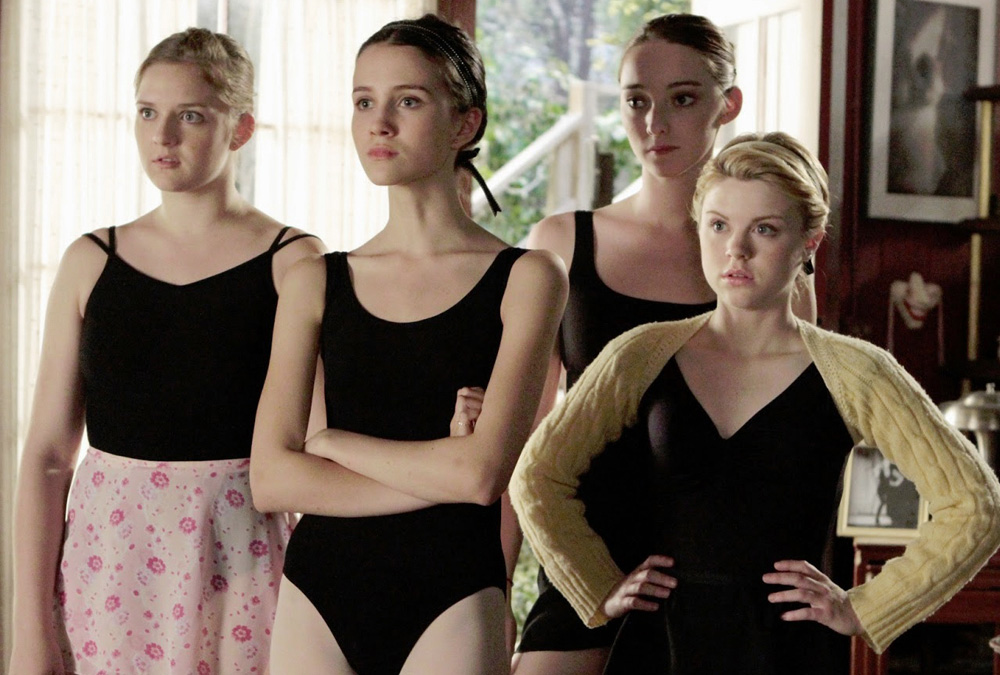 An amazing tale about a woman's struggles in life, 'Bunhead' centers around Michelle Simms, a chorus girl in Las Vegas who wishes to leave her profession to settle down and live a quieter life. The opportune moment comes along for her when one of her admirers, Hubbell Flowers, proposes marriage to her. Michelle immediately decides to say yes, and after they marry the couple settle down in the quiet town of Paradise in Southern California. However, happiness is something that constantly eludes Michelle, as her husband soon expires and she is left all alone with her mother-in-law. However, she finds some respite by teaching at her mother-in-law's school, the Paradise Dance Academy. Despite being a comedy series, there is a slight melancholy in how the characters are presented to the viewers. The portrayals are amazing and the writing too is better than most of the comedy-drama shows you might come across.
2. Gilmore Girls (2000-2007)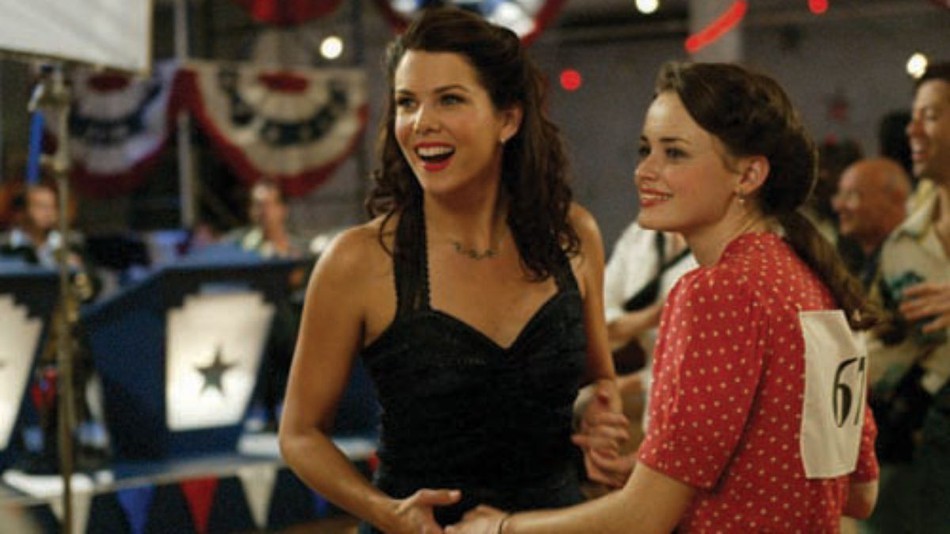 Created by Amy Sherman-Palladino (who is also the creator of 'Bunheads'), 'Gilmore Girls' is the story of the relationship between a mother and her teenage daughter. The mother, Lorelai Gilmore, is the manager of an inn and lives with her daughter Rory in the fictional town called Stars Hollow, Connecticut. The series centers around the duo's story and their experiences with the people who live in their town. The people of Gilmore come from various socio-economic backgrounds and their lives help us understand the social position Lorelai and Rory belong to. Family, education, and generational divides in their views about the world around them are also important aspects of this series.
1. Awkward (2011-2016)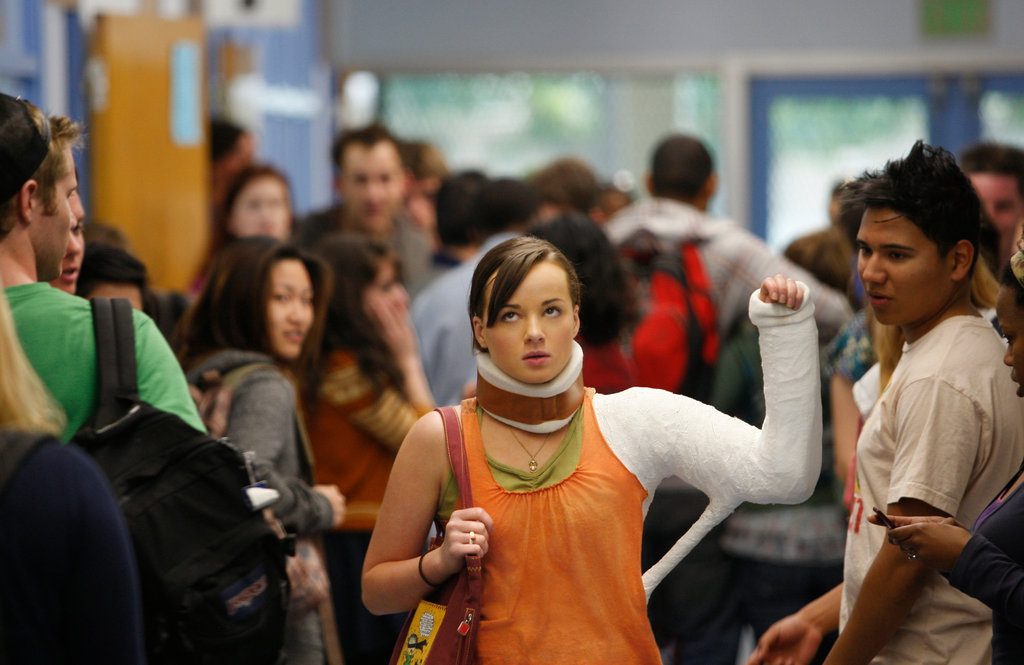 A failed suicide attempt is a source of unimaginable trauma for the survivor. But if your accident gets misconstrued as a suicide attempt, it can be an extremely difficult situation to deal with. This is exactly what happens to the central character of the show 'Awkward', Jenna Hamilton. Only 15 years of age, Jenna gets a "carefrontation" letter sent to her home from her school after the accident. This leads to various hilarious situations in her life. High school issues are the main focus of this series. From learning to adapt to peer pressure to understanding the nuances of a romantic relationship, 'Awkward' deals with many teenage problems and does so with poise. What makes it stand out from other numerous MTV teen comedies is its great writing. There are certain genuinely funny moments along with a lot of serious dramatic situations. Overall, 'Awkward' is a teen comedy series that is as entertaining as it is socially relevant.
Read More: TV Shows Like New Girl