DC Universe, the streaming platform by the comic book giants, is seeing some great content being added to it in order to make it more viable for fans. New original shows like 'Titans', 'Young Justice', and 'Doom Patrol' are already creating a lot of buzz on social media among fans of DC Comics. 'Swamp Thing' is one such show by the DC Universe. Mark Verheiden and Gary Dauberman are the creators of the series.
The story begins with Abby Arcane, who visits Houma, Louisiana to carry out research on a swamp virus. While at work, Arcane starts developing a relationship with another scientist called Alec Holland. Suddenly, Holland passes away one day, leaving Arcane all alone to complete the research work. It is then that she finally discovers that Holland is not dead. Instead, he has now been transformed into an anthropomorphic mound of plant matter with superhuman abilities. This new entity is what comes to be referred to as the 'Swamp Thing'.
If you enjoyed this show and are looking for more titles that explore similar ideas and themes, then we've got you covered. Here's the list of best shows similar to 'Swamp Thing' that are our recommendations. You can watch several of these series like 'Swamp Thing' on Netflix, Hulu or Amazon Prime.
7. Finding Bigfoot (2011-2018)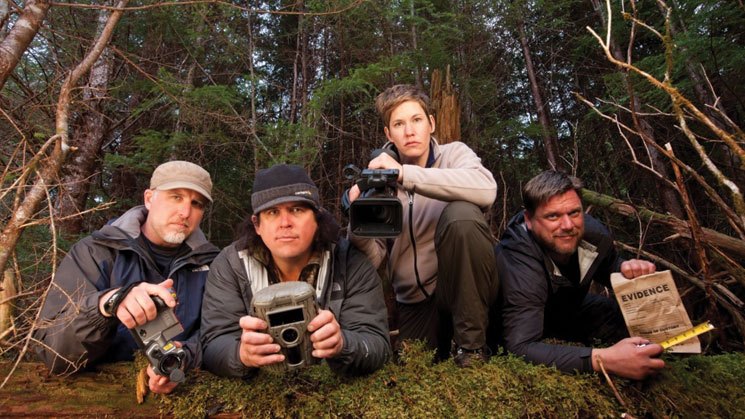 Monsters have always fascinated us, and the myths around such monsters have also given birth to whole new cultures around it. One such monster is the Bigfoot. It is an ape-like monster who roams around in the wildernesses of America and Canada. 'Finding Bigfoot' is a documentary series which traces members of the Bigfoot Field Researchers Organization looking for Bigfoot desperately. Interestingly, the researchers never question whether Bigfoot actually exists. Instead, we see them frantically searching for the monster. The reason this series should be on the list is because of the elusiveness of both Swamp Thing and Bigfoot. Both of them exist in the wilderness and it is a search for the inner truth of what these creatures are that forms the crux of both 'Finding Bigfoot' and 'Swamp Thing', although the two shows are completely in different formats.
6. Swamp Thing (1990-1993)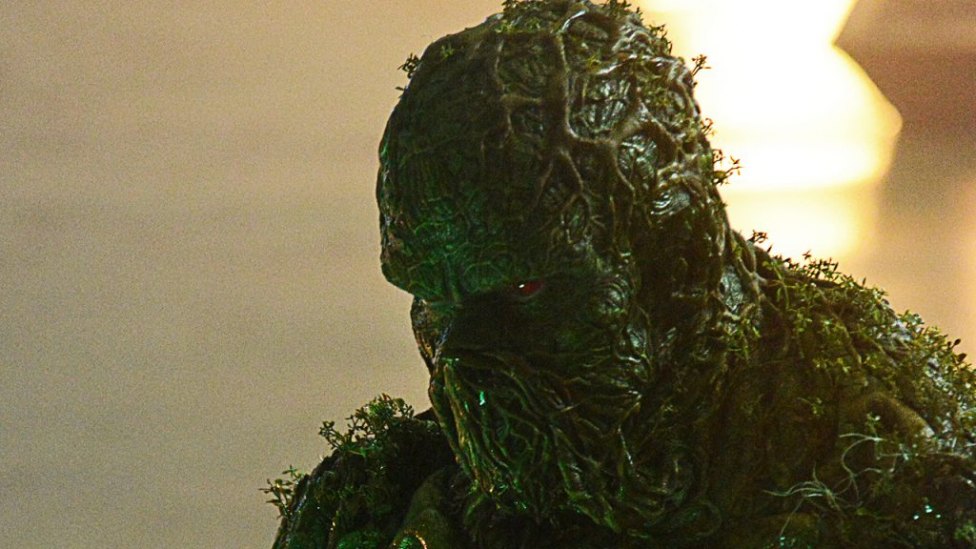 In 1990, Joseph Stefano developed this series for the USA Network. Stefano himself is famous for writing the screenplay of the famous Alfred Hitchcock movie 'Psycho' (1960). He also wrote teleplays for the TV series 'The Outer Limits' (1963-1965). Each episode of the 1990 series begins with an introductory note where the Swamp Thing says, "The swamp is my world. It is who I am; it is what I am. I was once a man. I know the evil men do. Do not bring your evil here, I warn you. Beware the wrath of Swamp Thing." The show was poorly received by critics but became a huge sensation among audiences.
5. Mountain Monsters (2013)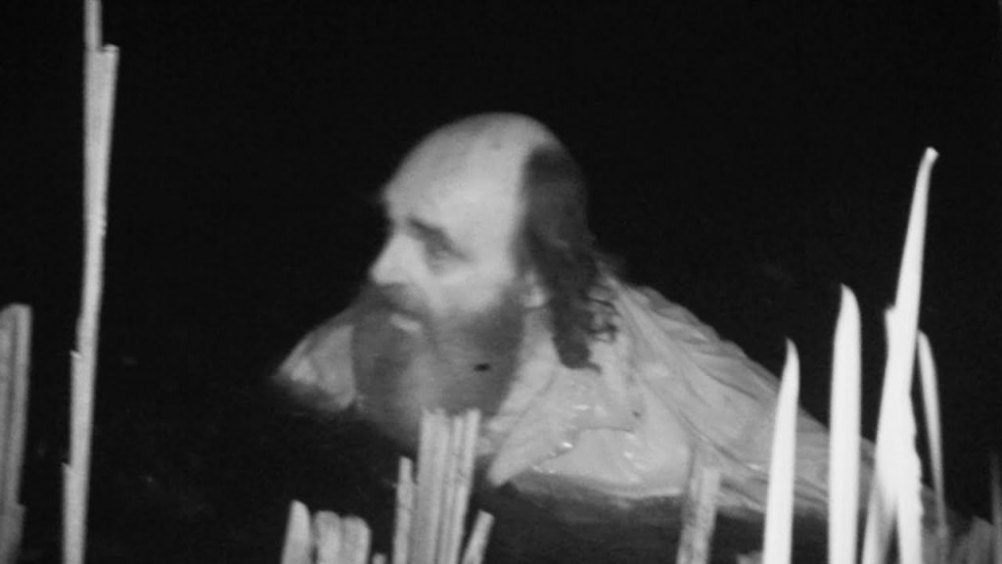 The series 'Mountain Monsters' is somewhat similar in approach to 'Finding Bigfoot'. Just like the latter, 'Mountain Monsters' is also about a team of investigators who are looking for monstrous creatures. The team is called Appalachian Investigators of Mysterious Sightings (AIMS). The name comes from the fact that they conduct most of their searches and investigations in and around the Appalachian Mountains. The episodes usually follow a pattern where members of AIMS discuss a particular mysterious creature and then consult eyewitnesses to get a better idea about it. By the end of the episode, the team sometimes manages to catch the creature as well.
A controversy had ensued between the makers of 'Finding Bigfoot' and 'Mountain Monsters' when people associated with the former tweeted that 'Mountain Monsters' is completely scripted. AIMS' Twitter account ended up replying that Finding Bigfoot never actually finds anything substantial. The series is a part of this list for the same reason as 'Finding Bigfoot'. 'Mountain Monsters' is also about a strange creature which roams around in a particular area of land.
4. Young Justice (2019-)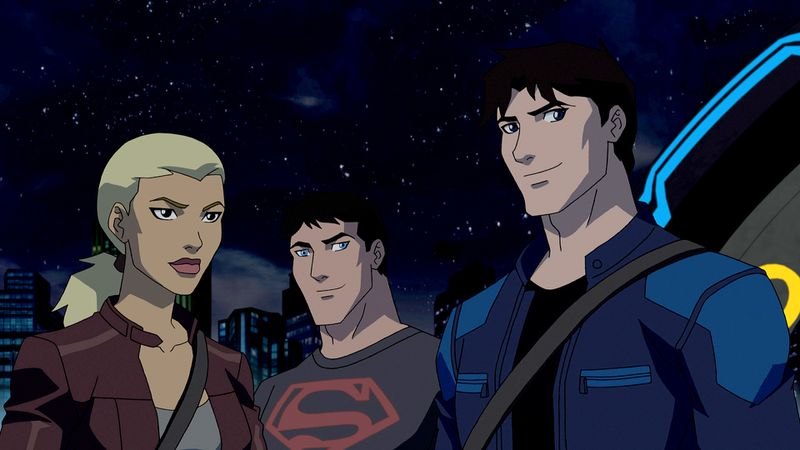 Just like 'Swamp Thing', 'Young Justice' is another show made for the DC Universe streaming platform. This show is dedicated to a group of young superheroes who have formed a covert group for themselves to fight against crime and criminals. The four main members of the group are Robin, Aqualad, Kid Flash, and Speedy. One day, these four young superheroes were called by the adult counterparts for a meeting. It is on that day that these youngsters decided to form a group of their own. They take up a mission on their own where they successfully rescue a clone of Superman called Superboy. It is then that they are formally made into a group and properly trained by Batman, Black Canary, and Red Tornado.
Season 3 of this show is called 'Young Justice: Outsiders', and it is this season which has the most similarity with 'Swamp Thing'. This is mainly because the group 'Outsiders' is being showcased in this season. They are a group of metahumans who are ostracized from society but still they end up helping human beings. Similarly, Swamp Thing is also a metahuman who is still a superhero and works for the betterment of the place he dwells in.
Read More: TV Shows Like Legends of Tomorrow
3. Doom Patrol (2019-)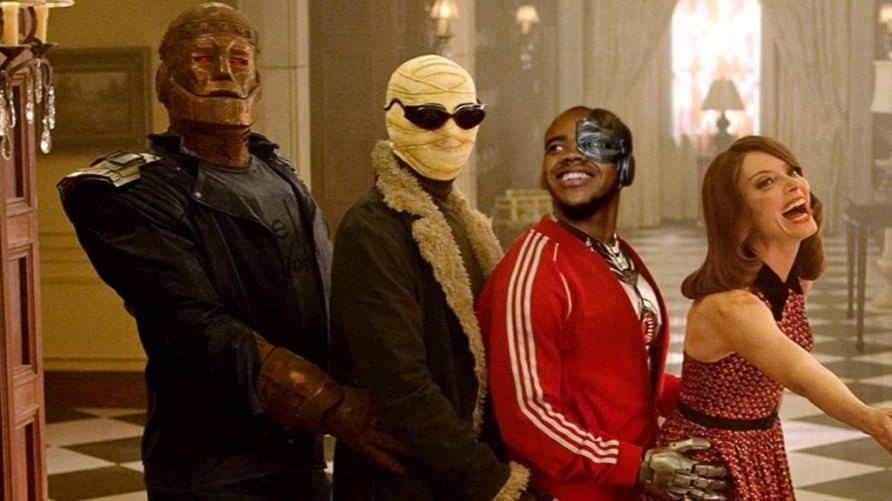 'Doom Patrol' can easily be considered as the DC counterpart of Marvel's 'X-Men'. This group, though not as popular as the X-Men, got a series for themselves on the streaming platform DC Universe, dedicated to content from the DC Comics. In a similar approach like X-Men, Doom Patrol is a squad of superheroes led by a man of genius-level intellect on a wheelchair. He is the leader of the group. Cliff Steele / Robotman, Rita Farr, Larry Trainor / Negative Man, Kay Challis / Jane, and Cyborg are the superheroes who work under Chief. They protect the society that is against them because of their powers, which some consider a threat to human beings.
Critics were vocal regarding their appreciation of the series which they think has major political and social messages besides being a series about superheroes and their extraordinary powers. Interestingly, the similarity between the characters of Doom Patrol and Swamp Thing is that none of them asked for the powers that they have. But it is with these anomalies that they have decided to accept themselves and are continuously doing good for society.
Read More: TV Shows Like S.W.A.T
2. Titans (2018-)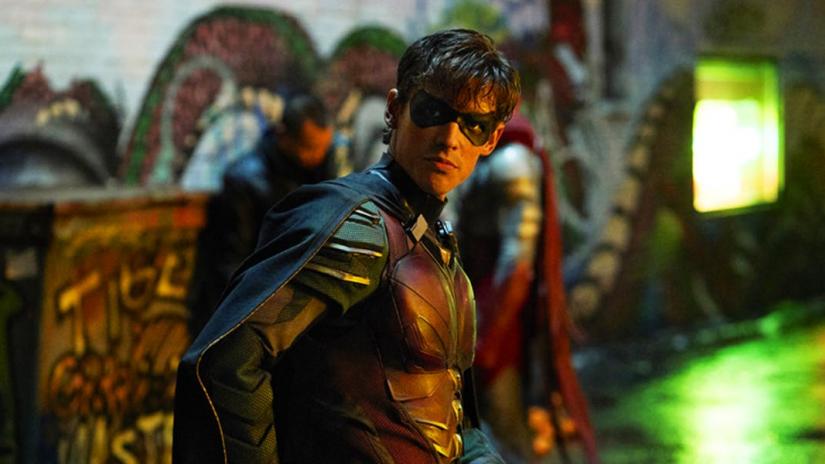 Akiva Goldsman, Geoff Johns, and Greg Berlanti are the creators of this series. The show is based on the sidekicks of famous superheroes belonging to the group Justice League. Dick Grayson and Rachel Roth are the founding members of the group. It is during one of their missions that they require the assistance of superheroes their age when they end up contacting the rest of the members of the group. Kory Anders (Starfire) and Garfield Logan (Beast Boy) join their group and they together form the Titans (or Teen Titans). The show received positive critical acclaim, with critics claiming that the series is doing justice to the source material. Critics also hailed the bold decision taken by the showrunners for incorporating violent and dark humor in the series, which is hardly seen in shows adapted from comic books.
Read More: TV Shows Like Titans
1. The Flash (2014-)
'The Flash' is probably the most popular TV show based on a DC Comics character. The lead character in the series, Barry Allen, is played by Grant Gustin. Allen grows up like a normal boy even after a traumatic childhood where he saw his mother being killed in front of his own eyes. After Barry's father is wrongfully arrested for his mother's murder, Barry is raised by his father's friend, police detective Joe West. One fine day, because of a mistake in an experiment by billionaire scientist Harrison Wells, an electrical discharge is released throughout Central City where Barry lives. Many humans were affected by the discharge, including Barry. Those who did, started developing special powers and came to be regarded as metahumans.
Read More: TV Shows Like Agents of S.H.I.E.L.D