A spin-off of the 'To All the Boys' film series, 'XO, Kitty', follows the story of Kitty Song Covey, the designated matchmaker who sets off on a journey to find her destiny. After efficiently setting her sister's love story into motion, the matchmaker kickstarts her own romance journey in 'XO, Kitty.' With an unyielding resolve set to counter any obstacles, Kitty decides to head to Seoul, South Korea, in order to study at her late mother's school and make her long-distance romance come to life. However, upon reaching Seoul, she finds that love and romance aren't as easy as she imagined it to be.
Created by Jenny Han and Sascha Rothchild, the romance series features compelling performances by Anna Cathcart, Choi Min-young, Lee Sang-heon, Peter Thurnwald, Anthony Keyvan and Michael K. Lee. So, if Kitty's trepidations as a young woman coming to terms with love intrigued you just as much, here is a list of television shows similar to 'XO, Kitty.' You can find several of these shows, like 'XO, Kitty', on Netflix, Hulu, or Amazon Prime.
10. Love, Victor (2020-2022)
Following the story of Victor, a new student at Creekwood High, 'Love, Victor' follows the story of a young man coming to terms with his sexuality and coming out. A spin-off of 'Love, Simon', this series portrays the turbulence that accompanies pivotal situations of youth. The series is created by Isaac Aptaker and Elizabeth Berger and features Michael Cimino, George Sear, Mason Gooding, Nick Robinson and Anthony Turpel. So, if Kitty's encounter with allied issues of love and life interested you, then you'll find Victor's journey into acceptance equally engrossing.
9. Love Alarm (2019-2021)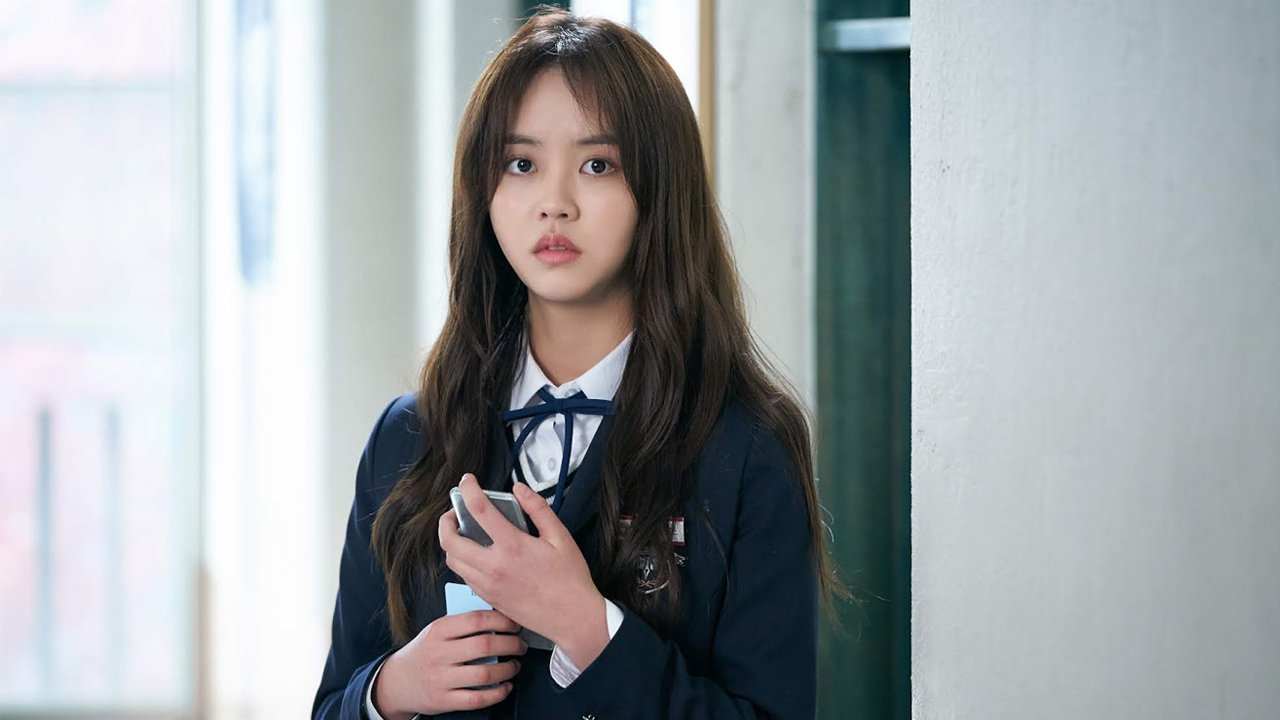 The series follows Kim Jojo, a high school student plagued by a multitude of personal issues. However, the launch of a mobile app that alerts people whether or not the people in their vicinity like them ends up changing everything for Jojo. Starring Song Kang, Kim So-Hyun, Jung Ga-ram, Go Min-si, Kim Si-eun, and Shing Seung-ho, creator Cheong Duk-gu focuses on the parable of technology enveloped in young love. So, if you found Kitty's inability to have clarity in 'XO, Kitty' engrossing, then you'll find Jojo's inability to choose between Sun-oh and Hye-yeong equally intriguing.
8. True Beauty (2020)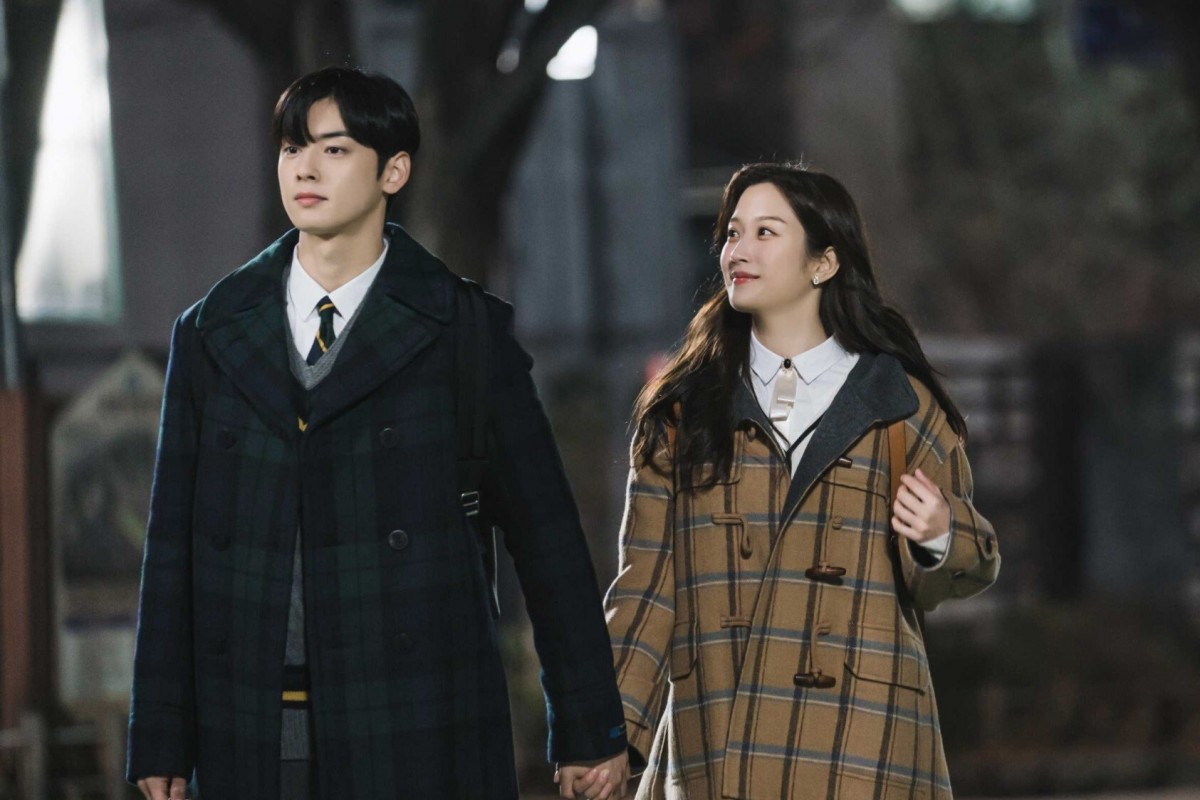 Absolved of confidence, 'True Beauty' follows the story of a high school student, Lim Ju-Kyung, who uses make-up to hide her true appearance. While her unparalleled make-up skills enhance her beauty and help her feel fearless on the outside, it is the entry of two people who help her feel beautiful and fearless from within.
However, when she's cast between two ex-best friends, she finds herself having to make difficult choices. With Moon Ga-young, Cha Eun-woo, Hwang In-yeop, Park Yoo-na, Im Se-mi and Kim Min-gi, the series is based on the webtoon illustrated by Yaongi. So, if you enjoyed the drama of high school and the feelings of young love in 'XO, Kitty', then you'll find 'True Beauty' entertaining too.
7. Extraordinary You (2019)
Created by Kim Dae-jin, the series follows the story of a student at a prestigious academy who finds herself at the precipice of disbelief and deception when she finds out that she lives in a fantasy world of comics. However, despite the changes that unfold as determined in the written word, it is the stories that unravel among the supporting characters that occupy Eun Da-oh the most.
From navigating the tough relationship with her fiance Baek Kyung to finding herself in a complicated dynamic with Ha-ru, 'Extraordinary You' brings a number of twists and turns. Starring Kim Hye-yoon, Rowoon, Lee Jae-wook and Kim Young-dae, the series encapsulates the messiness of a love triangle effortlessly, making this the perfect show for you to watch next.
6. Sex Education (2019-)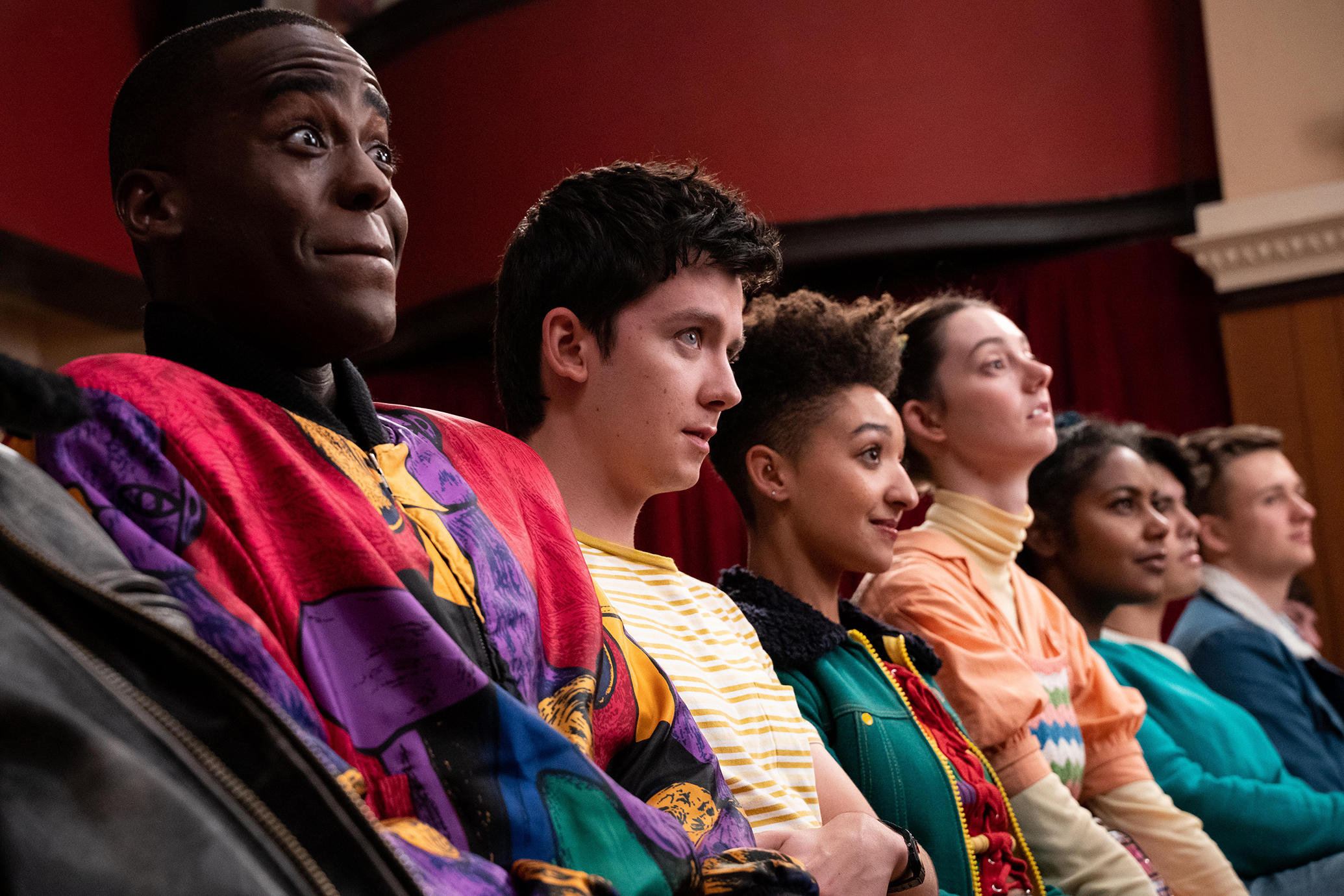 Laurie Nunn creates the series and primarily focuses on the story of Otis, an ambivalent high-school student whose interest in sex does not match up to that of his peers, mainly because of his single mother, Jean, who is a sex therapist. However, when fellow student Maeve discovers Otis' gift for sex therapy, the two embark upon a business that slowly emerges into something more.
The show features performances by Asa Butterfield, Emma Mackey, Ncuti Gatwa, Tanya Reynolds, Gillian Anderson, Connor Swindells, Mimi Keene and Aimee Lou Wood. So, if you found Kitty's search for her destiny fascinating in 'XO, Kitty', then you'll find Otis and Maeve's poignant story in 'Sex Education' equally interesting.
5. Weightlifting Fairy Kim Bok-Joo (2016)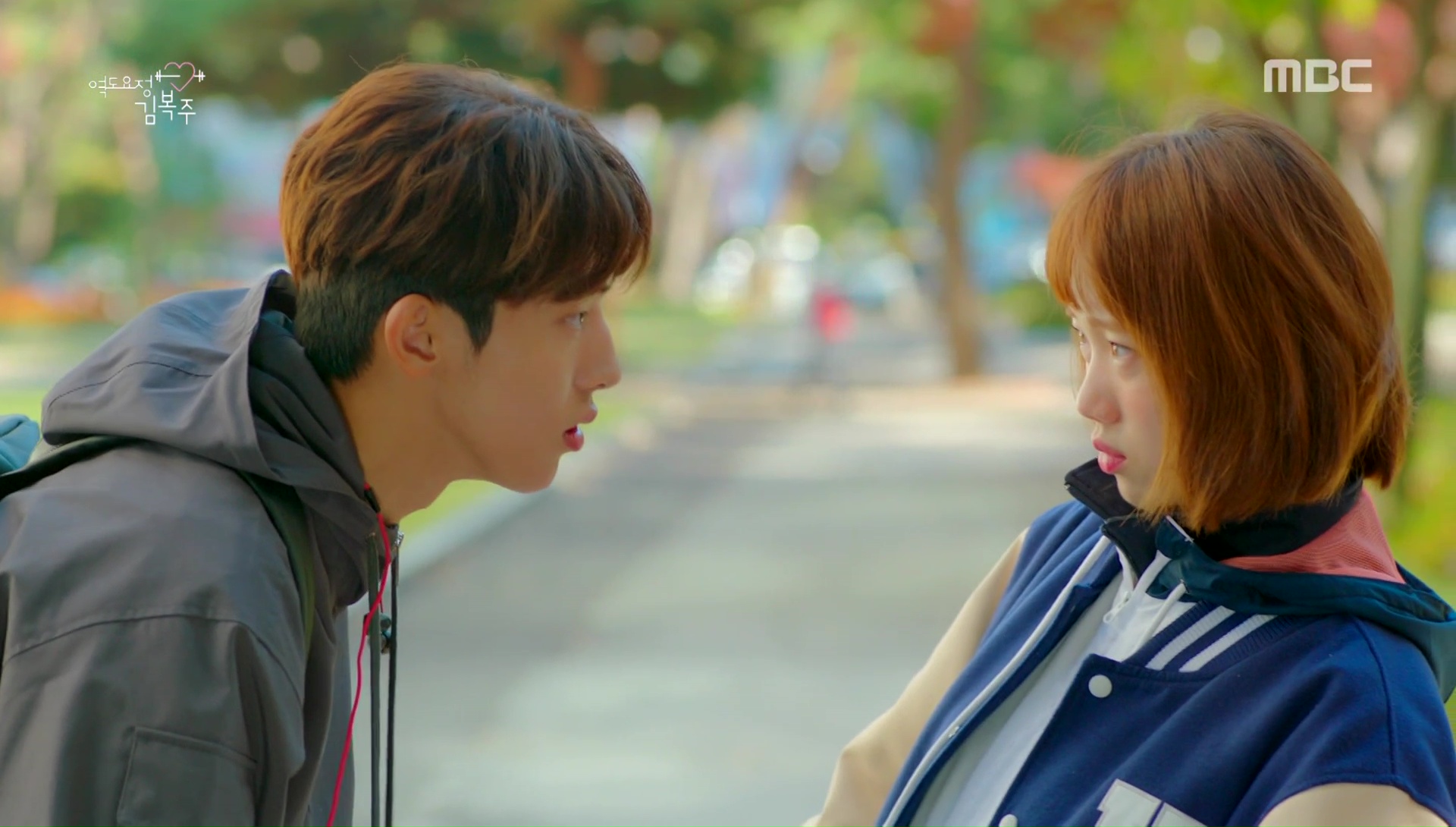 This cult classic follows the story of a weightlifting athlete Kim Bok-joo who undertakes drastic measures to make her crush notice her. However, chaos follows suit when the man of her dreams turns out to be the elder brother of her childhood best friend. From navigating her unrequited feelings to dealing with new confusing feelings, 'Weightlifting Fairy Kim Bok-joo' follows a humorous tone that centers on the sorrows of young love. Featuring Nam Joo-hyuk, Lee Sung-kyung, Lee Jae-yoon, Kyung Soo-jin and Lee-Joo Young, the series follows the conflicts and heartfelt beauty of young love, making this the right series to binge after watching 'XO, Kitty.'
4. The Summer I Turned Pretty (2022-)
Based on the bestselling novel, the series follows the story of Belly and her family, who visit her mother's best friend's house every summer. Now a teenager, Belly is no longer the butt of the joke but slowly becoming the center of attention. As she deals with her childhood crush and best friend's feelings, the series ventures into the essence of the confusion that youth brings. Featuring Lola Tung, Gavin Casalegno, Christopher Briney, Minnie Mills and Sean Kaufman, the series is created by author Jenny Han and follows the same apprehensions as seen in 'XO, Kitty', making 'The Summer I Turned Pretty' the right choice for you to watch next.
3. Never Have I Ever (2020-2023)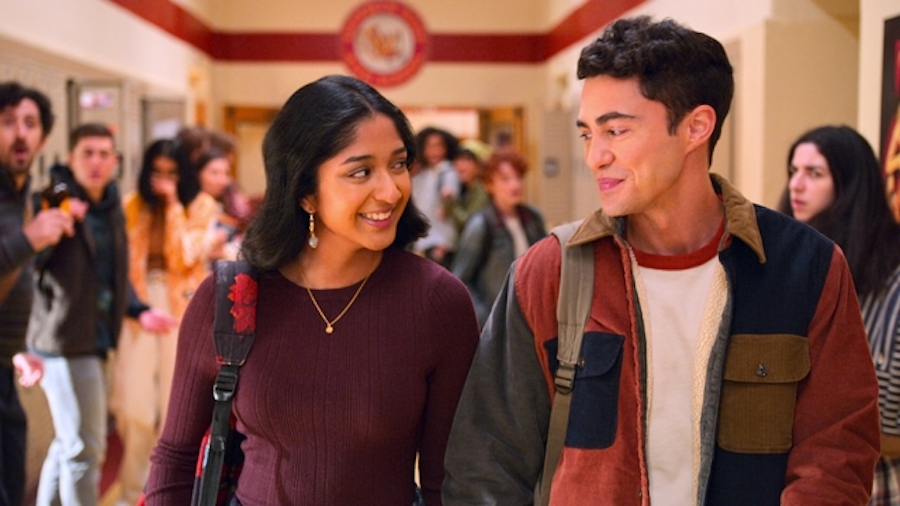 Plagued by the sorrows of growing up, this coming-of-age series follows the story of Devi Vishwakumar, an Indian-American high school student who's dealing with the ghosts of her past and the yearnings of her youth. As she tries to seek popularity and become a better version of herself, she finds that love can be found in the most unique places.
With Maitreyi Ramakrishnan, Darren Barnet, Jaren Lewison, Richa Moorjani, Poorna Jagannathan, Lee Rodriguez and Ramona Young, creator Mindy Kaling's 'Never Have I Ever' doesn't just feature the angst of growing up but the heartwarming encounters that follow from trying to find love and friendship, making this just as enjoyable as 'XO, Kitty.'
2. Reply 1988 (2015)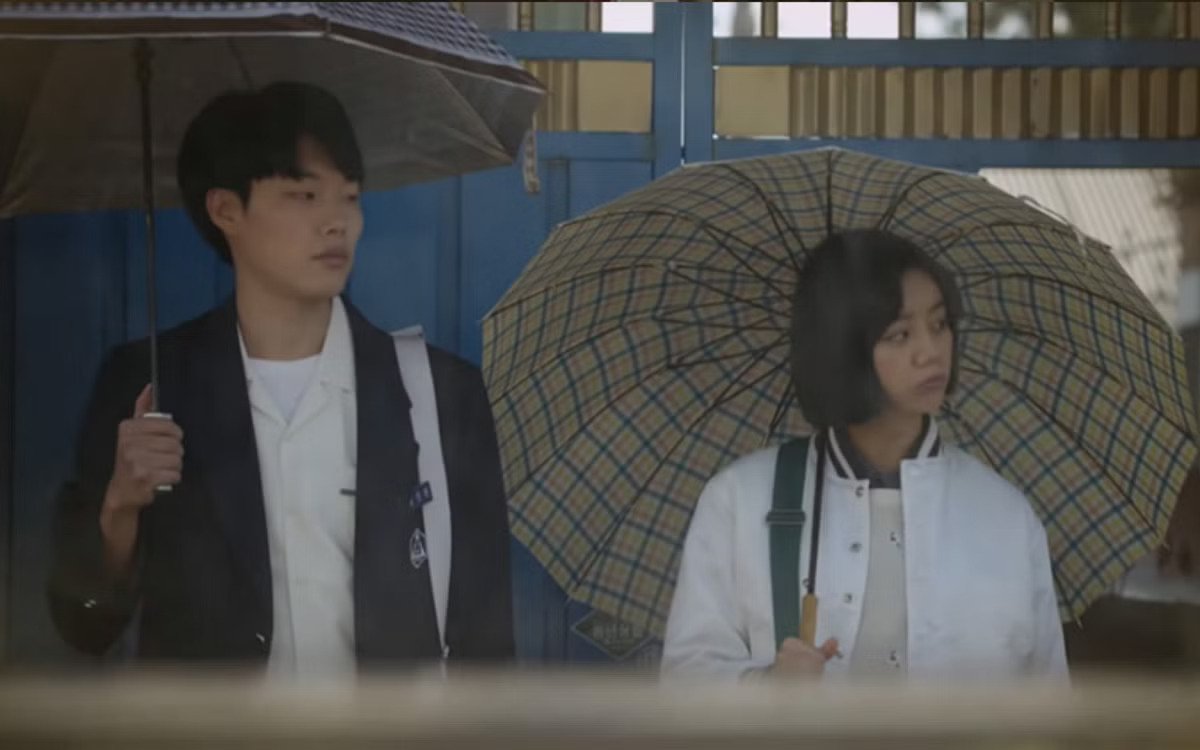 This poignant story follows the lives of five childhood friends from Ssangmundong who encounter the most mundane and unimaginable situations in their neighborhood. With Sung Deok-sun in the titular lead, the story showcases the passion and crushes of a young girl that transcend into life-altering situations.
The cast features Lee Hye-ri, Ryu Jun-yeol, Park Bo-gum, Go Kyung-pyo, Lee Dong-hwi, Ryu Hye-young, Ra Mi-ran, Ahn Jae-hong, Sung Dong-il and Lee Il-hwa. So, if you loved watching Kitty's attempt at reconnecting with her mother and finding love in 'XO Kitty', then you'll find the filial piety and trials of love in creator Lee Woo Jung's 'Reply 1988' equally interesting.
1. Heartstopper (2022-)
Starring Kit Connor, Joe Locke, Yasmin Finney, Sebastian Croft and William Gao, 'Heartstopper' follows the story of a high school student Charlie who ends up developing a crush on his jock classmate Nick. However, despite their contrasting personalities, romance and butterflies still emerge victorious. Created by Alice Oseman, 'Heartstopper' features the heartwarming story of friendship and love, making this the perfect series for you to watch after, 'XO, Kitty.'
Read More: Where is Netflix's XO, Kitty Filmed?