With challenges, strategies, and a struggle to persevere, 'Survivor' follows sixteen castaways amidst the flanking flora of a deserted island. Season 6 of the series, AKA 'Survivor: Amazon,' features the contestants in the deep jungles of the Amazon. As the cast tries to overcome the countless obstacles and form alliances to survive, drama and contentious feelings ordinarily follow. Released in 2003, the show's riveting premise enthralled many. Decades later, fans still wonder where the contestants of the reality television show are these days. So, if you also want to know the same, look no further because we've got all the answers right here!
Where is Jenna Morasca Now?
The youngest female ever to walk away with the top prize, Jenna's journey beyond the cameras has been just as exciting. She had appeared once again on 'Survivor: All-Stars.' However, Jenna ultimately walked out of the show midway to be with her mother, whose decade-old battle with cancer had become fatal. Besides this, she has hosted numerous seasons of the series, including, 'Survivor: Palau,' 'Survivor: Panama,' 'Survivor: Fiji,' and many more. The reality star has even worked as a professional wrestler and swimsuit model.
In addition, Jenna has been featured in 'The Scorned,' 'Fear Factor,' 'The Amazing Race,' 'Dinner: Impossible,' and 'Celebrity Apprentice.' After eventually parting from fellow 'Survivor' winner Ethan Zohn, she recused herself from the media. In 2018, Jenna was arrested and charged with driving under the influence and possessing narcotics paraphernalia. It was also alleged that she bit a cop. The 'Survivor: Amazon' winner has since started working as a veterinary nurse at the West Liberty Animal Hospital.
Where is Matthew von Ertfelda Now?
With varied interests and a penchant for sharpening his machete, Matthew, who had been brought up in Hong Kong, became one of the series' most interesting characters. After losing the top spot to Jenna, Matthew, who shared an interest in interior design and several other things, continued to climb the ladder of success.
Matthew remains an industry leader and is currently the Senior Vice President of Food, Beverage, US, and Canada Operations for Marriott International. He has held several crucial positions throughout his career. The reality star channels his inquisitive nature to dive into the unmet needs of consumers, which further allows him to apply the right solution to problems.
Where is Rob Cesternino Now?
Renowned for the strategic maneuvers that endowed him with the label of one of the most competent players in the series, Rob Cesternino continued to achieve success. The reality TV contestant next appeared on 'Survivor: All-Stars' to redeem his position but became the fourth person to be eliminated. After leaving 'Survivor,' Rob didn't return to his position as a computer projects coordinator. Instead, he sought a career in media and entertainment.
Rob launched 'Rob Has a Podcast' in 2010 and grew fast as one of the premiere channels for discussing reality television. He has also hosted 'Reality GameMasters' and was approached to compete on 'The Amazing Race.' On the personal front, Rob married Nicole Palmeri in August 2010. Together for around 23 years, the couple now has two sons.
Where is Butch Lockley Now?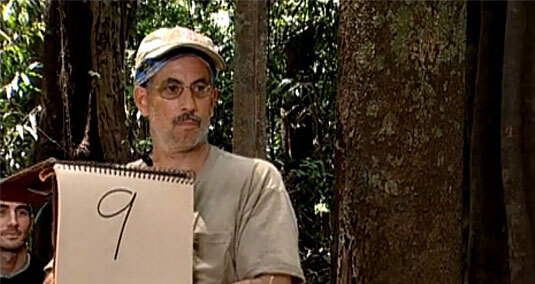 Bested by Rob Cesternino, Butch ultimately walked away from the show in fourth place. Nevertheless, the school counselor and father of three went on to make more strides in his personal and professional life. Butch slowly climbed the ladder of success and eventually became a Principal. He has also gained renown as a motivational speaker. However, the star faced his share of struggles when rumors about addiction took traction while he was away in the Amazon. Nevertheless, now a grandfather, the retired Principal continues to embark on new adventures daily.
Where is Heidi Strobel Now?
A combination of stealth and speed, Heidi's education and experience in physical education gave her an edge throughout the show. She and Jenna had also appeared in a Playboy Magazine pictorial after they became known for their peanut butter strip. After her exit, Heidi tied the knot with Cole Hamels, a four-time All-Star player with the San Diego Padres. The couple got married on December 31, 2006. They are now parents to four children, including their adopted daughter from Ethiopia. While Heidi avoids the spotlight, she supports her family and husband behind the scenes.
Where is Christy Smith Now?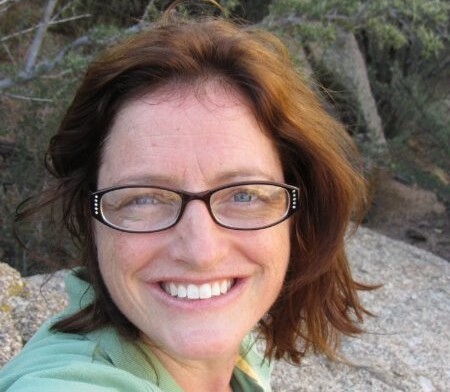 Born premature, Christy's early life hadn't been a cakewalk. Nevertheless, the true survivor became the first deaf contestant to appear on the show. A torchbearer for the community, Christy's appearance on the show paved the road for others. Since her exit, she has created a PBS children's show and is the Co-Founder of Discovering Deaf Worlds, a nonprofit organization.
Over the years, the reality star has become renowned and is often invited to speak and give talks. Moreover, Christy has spent time in India teaching deaf youth and also holds a Master's degree in Deaf Education and a graduate degree in Sociology and Criminology. Christy is currently an ASL Instructor at the University of Nebraska. She is also a Board Member at Aspen Camp of the Deaf & Hard of Hearing.
Where is Alex Bell Now?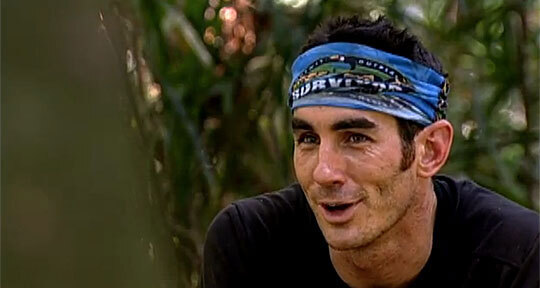 A contestant known for his agility and abilities, the triathlon runner who also raised funds for cancer had ultimately become known for his connection with Shawna Mitchell. However, post 'Survivor,' he eventually found love with Kim Powers, who had first appeared on 'Survivor: Africa.' The duo were introduced to each other in 2005 through the show and married each other the following year, in August 2006. The couple also adopted their daughter Bella and now keep their life under wraps.
Where is Deena Bennett Now?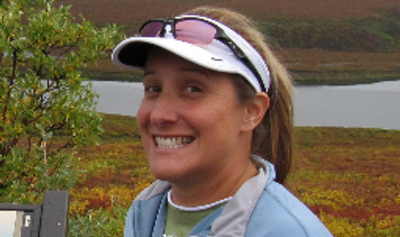 The Deputy District Attorney at the Sexual Assault Child Unit in Calif had remained a forerunner throughout the show. As the leader of the Jaburu tribe and alliance, Deena remained a pivotal cast member. Nevertheless, after getting bested by her fellow cast members, the reality star continued to experience other forms of adventure. Along with her husband, Paul Bennett, and sons, Deena now travels worldwide. Not just this, her son Caleb Bennett is also a baseball player for the Nebraska Husker. Interestingly, Deena participated in a Reddit AMA for fans, discussing behind-the-scenes of 'Survivor: Amazon.'
Where is Dave Johnson Now?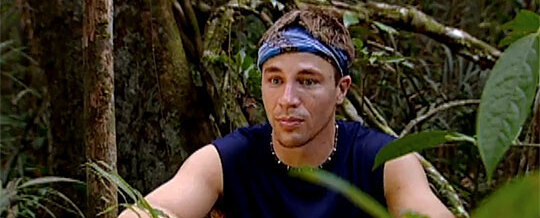 Dave continued as a business leader after earning his MBA and MS in Mechanical Engineering from the Massachusetts Institute of Technology. Over the years, Dave has held positions of Director and Chief Operating Officer for PwC and PEEX, respectively. The reality star is currently on the Member of Advisory Board for C-Serv and the Principal for DBI Network, a global management consulting firm. Besides his industry leader position, Dave enjoys spending time with his close ones.
How did Roger Sexton Die?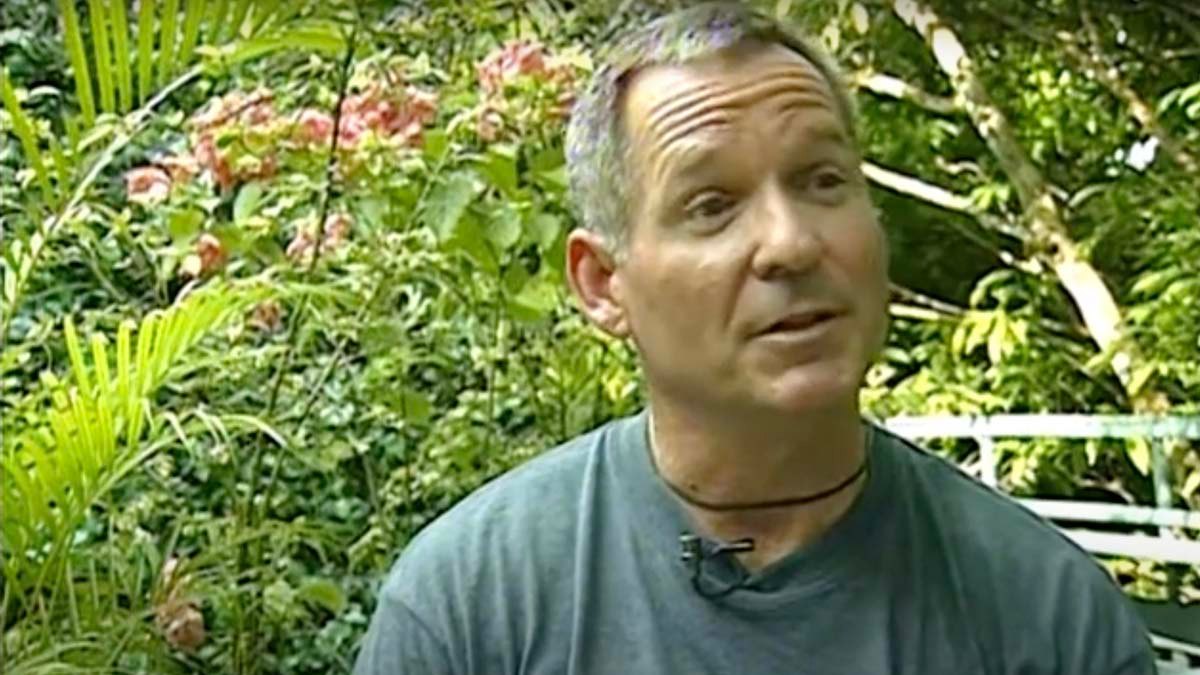 The former Marine and Vietnam veteran had become known for his abrasiveness among his castmates. Nevertheless, the reality star, who was in his 50s at the time, continued to map his journey with the support of family and friends post-elimination.
Ultimately, the star passed away at 76 on October 26, 2002, after a battle with Lewy Body Dementia. While his strong views had isolated him on the show, his work ethic and drive had been admired by many. After leaving construction, Roger devoted himself to his wife, children, and grandchildren. Despite his passing, the 'Survivor' alum remains in the hearts of those who knew him.
Where is Shawna Mitchell Now?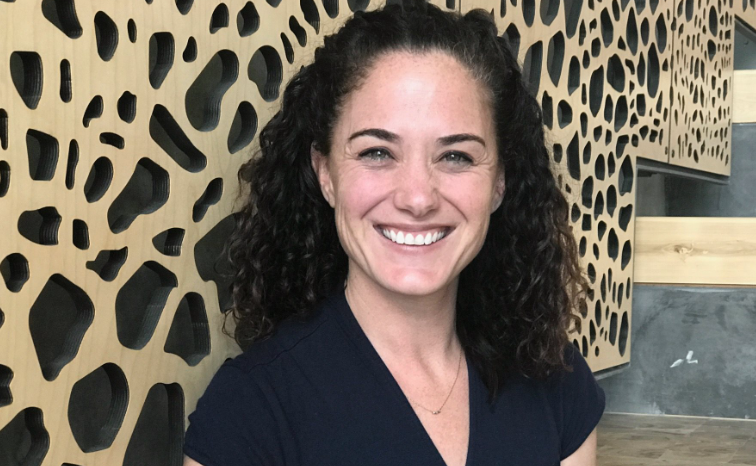 After getting extremely sick, Shawna asked to be voted out and continued to climb the ladder of success individually. She went on to star in productions like, 'Howard Stern,' and 'Reality Unleashed.' At the time, Shawna had grown closer to her castmate Alex Bell. However, the duo ultimately grew apart and went on different paths. Nevertheless, she has found equal acclaim in her career.
The certified pediatric nurse practitioner and pediatric mental health specialist went on to study at UPenn, the University of Utah, and the University of California. Shawna is currently the Assistant Clinical Professor and Advanced Wellness Practioner at the University of Utah School of Medicine.
Where is Jeanne Hebert Now?
The Marketing Director with a degree in Economics from Holy Cross, Jeanne, ultimately became isolated when she lost her best ally. Nevertheless, she continued to create several milestones in her career. Now in her sixties, the former 'Survivor' contestant likes spending time with friends and family. Along with her husband, Jeanne regularly travels to exotic corners of the world. She also likes to devote time to her children and grandchildren.
Where is JoAnna Ward Now?
The South Carolina University alum quickly became a forerunner and was strategically ousted by her teammates. Most remembered for her staunch resolve and denial to touch the immunity idol, JoAnna is now a grandmother too. After the show ended, she starred in a TV show with WATC 57 in Atlanta. Besides keeping up with her family and friends, JoAnna's work as a personal trainer, motivational speaker, and life coach has also allowed her to reach new heights.
Furthermore, JoAnna has penned a book, 'Surviving the Fitness Game.' Now in her fifties, she has dabbled in multiple industries, including production and talent management. On top of it, she hosts 'On the Move with JoAnna Ward.'
Where is Daniel Lue Now?
After contracting malaria, Daniel's journey on the show was ultimately marred and contributed to his early eviction. The Business Administration graduate, holding a black belt in Wu Shu Kung Fu, continued to pursue acting even after leaving the show. Since then, he has starred in, 'Bosch,' 'Lucifer,' 'Pure Genius, 'Pee-wee's Big Holiday,' and 'Bones.' The reality star wrote and directed his short film, 'Kung Fu Theater.' Daniel has a personal training business and lives in Beverly Hills, California.
Where is Janet Koth Now?
The Illinois-based mother of two received an early boot from the show following the granola fiasco. Not just granola, she was equally bewildered when she and other female cast members found condoms in the first-aid kit. Nevertheless, the members used it to protect their blistered feet. After the show, Janet became a speaker for many engagements and even had a segment on the local CBS station. She even completed her education and returned to being a part-time registered nurse.
Where is Ryan Aiken Now?
The model and actor from Colombia maintained his strike of success in entertainment. After his stint on 'Survivor: Amazon,' Ryan starred in 'The Big Time,' 'Young Americans,' and 'Haze.' Over the years, the reality star has appeared in commercials and educational and training videos. He continues to model for several brands. Aside from work, Ryan is a scuba driver and enjoys spending time with his family and friends.
Read More: Survivor Season 5: Where Are They Now?